Evil Eye Jewelry: Good Luck & Protection 👁️
Provides luck & protection from the "evil eye" - the dirty look that people give out of envy or malice.
It's difficult to turn away from a pair of eyes – they're captivating. As a window into the soul, the eyes have been considered a special part of the body since ancient times. But like anything with power, the eyes can also be considered dangerous. In many cultures, a dirty look is often associated with envy - and is thought to cause misfortune for the targeted person. To shield yourself from this curse, adorn yourself with Evil Eye jewelry.
Our Evil Eye Charm is an everyday talisman to carry with you for good luck and protection.
The Evil Eye is perfect for anyone who could use some extra protection against negative energy. If you are facing extra obstacles on your journey towards greater success, the Evil Eye can support you with extra luck and protection.
Your favorite Evil Eye jewelry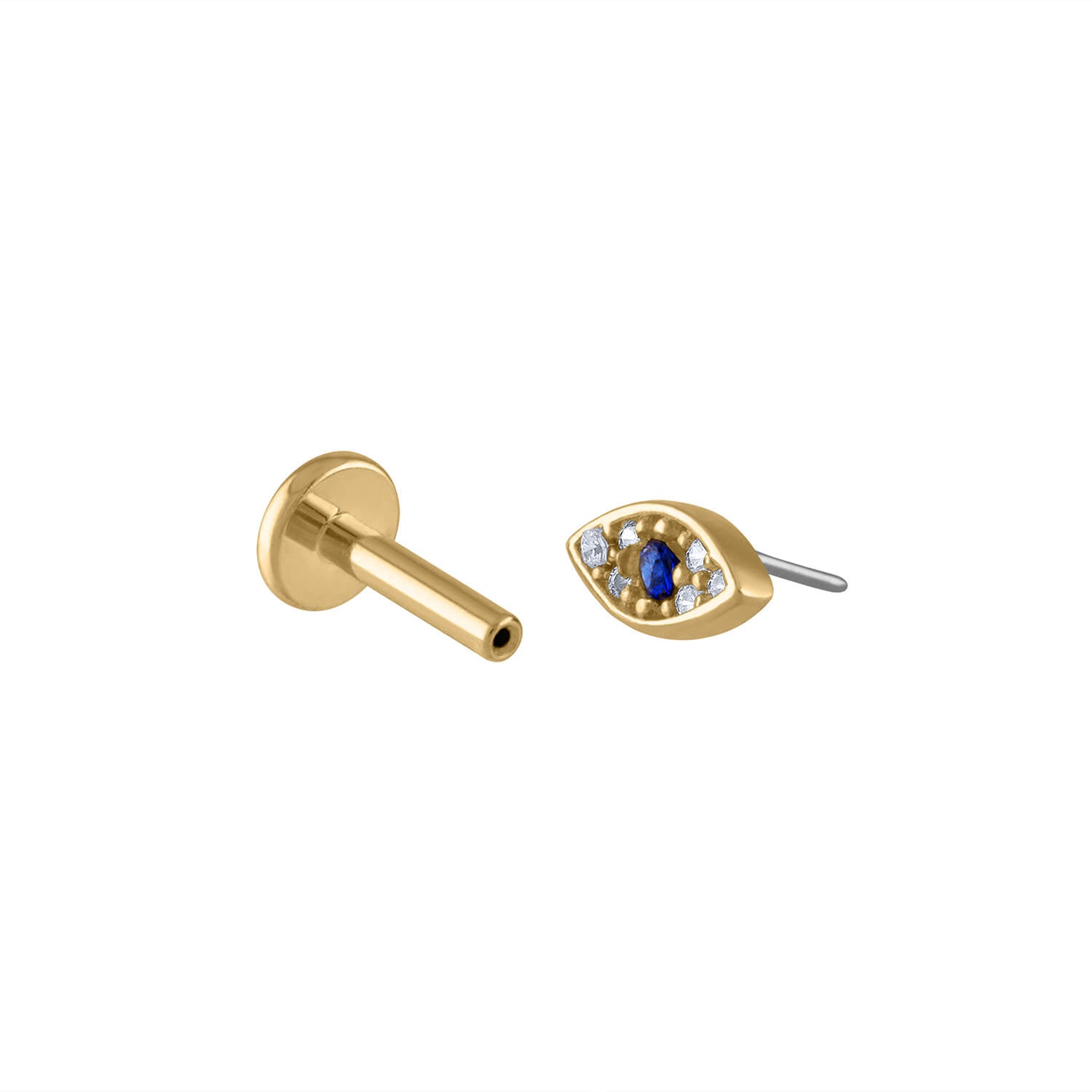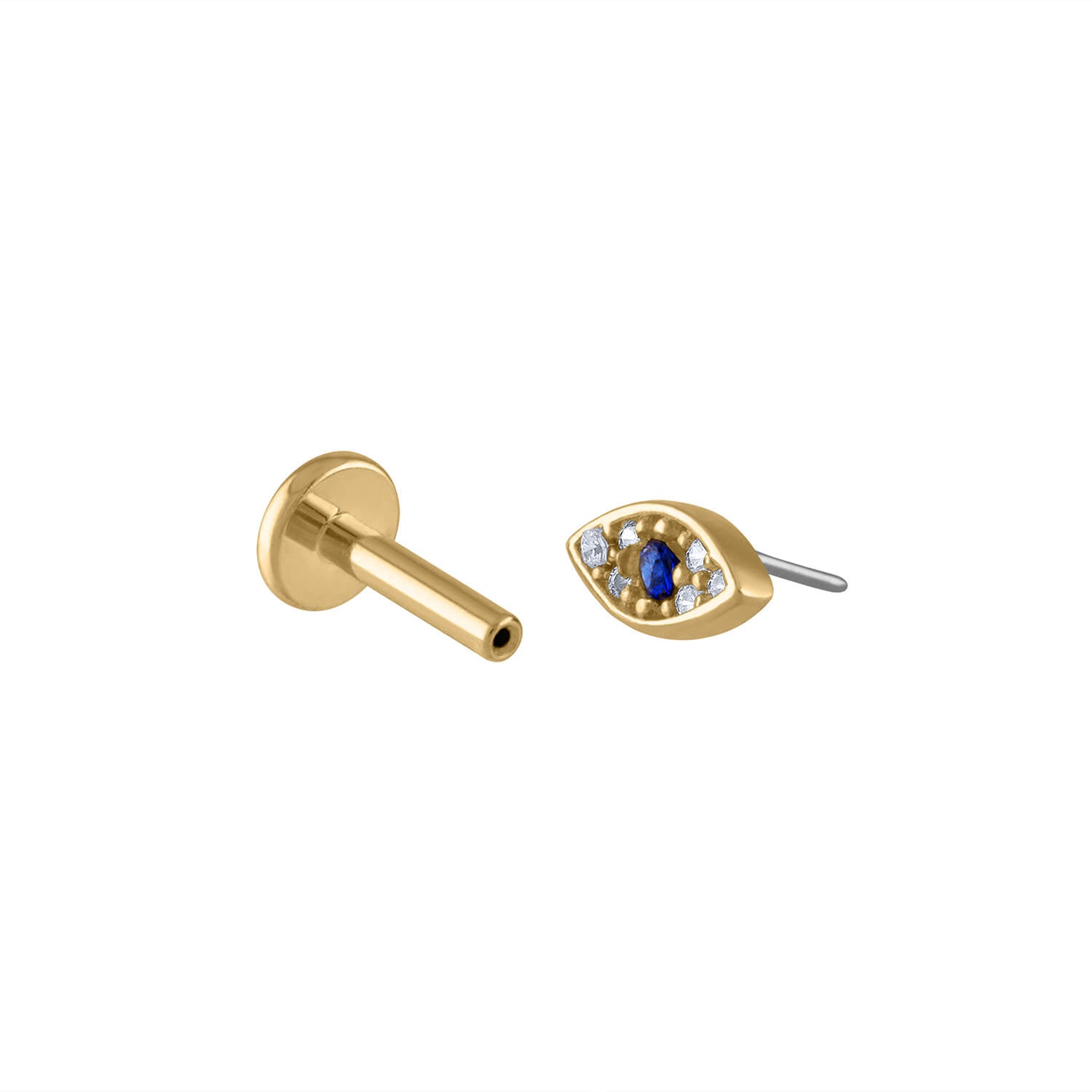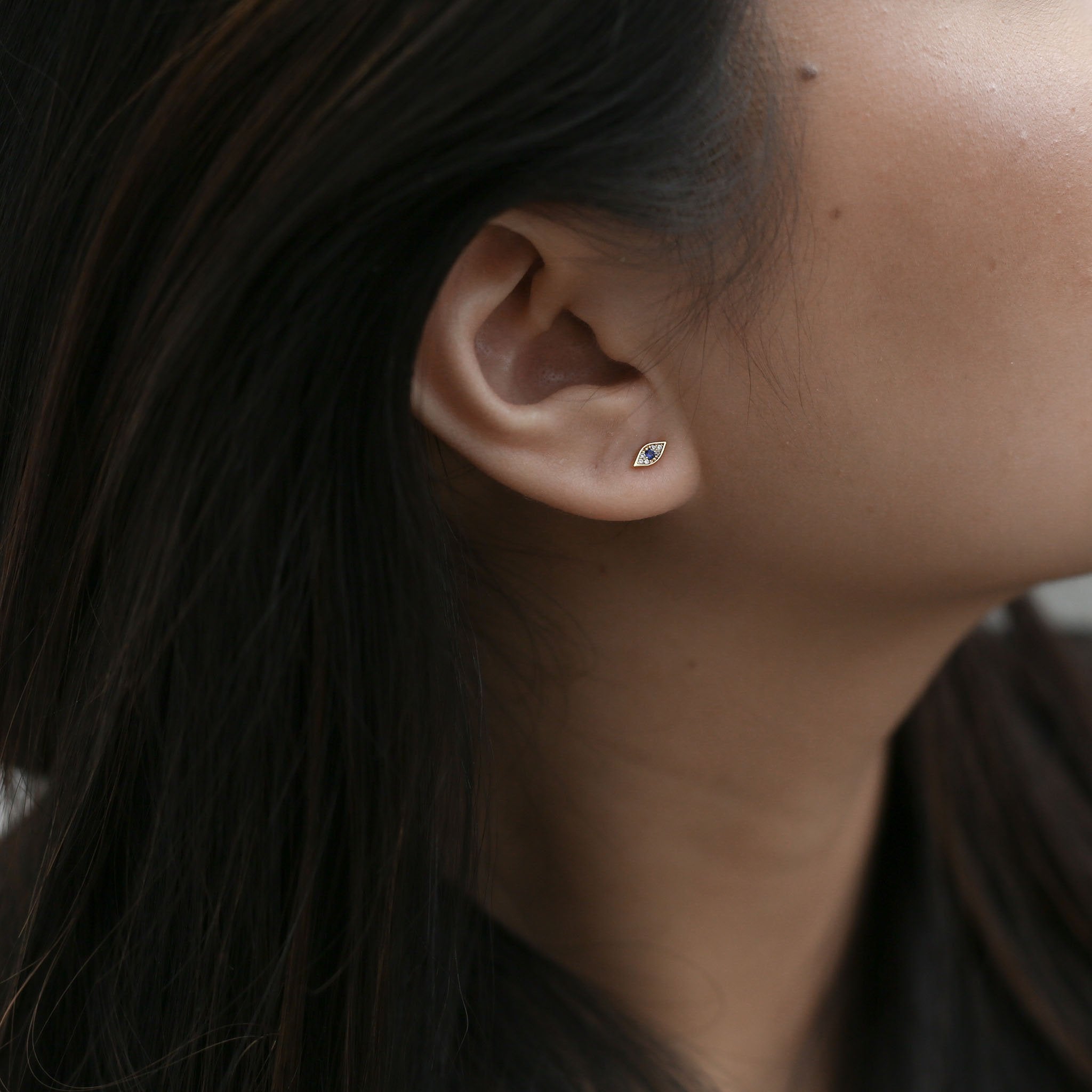 Evil Eye Push Pin Flat Back Earring
$50.00
👇 Evil eye jewelry inspiration👇
Our Pave Lightning Nap Earrings, Evil Eye Nap Earrings, Infinite Ear Cuff, Classic Chain Ear Cuff, Classic Ear Cuff and Shooting Star Open Hoop
@softbutloud in the Evil Eye Medallion Charm Necklace and the Evil Eye Charm on the Muse Necklace
@eleonoraarico in our Halo Oval Hoops adorned with our Evil Eye Medallion Charm