Ear Cuffs vs. Cartilage Piercings: Everything You Need to Know
Trying to figure out if you should purchase an ear cuff instead of getting your cartilage pierced? Here are the pros and cons of both — we can guarantee you'll enjoy whichever one you end up choosing (maybe even both)!
PROS:
🔩 Security & stability: With a cartilage piercing, you can put on your cartilage hoop or flat back stud and just leave it in. No fuss, no hassle – you can set it and forget it. If you like to wear the same earrings 24/7, you may want a cartilage piercing.
✨ So many jewelry options: With an actual piercing, you can wear a wider variety of jewelry. You're not limited to the hoop shape of a cuff – and you can switch it up with barbells, flat back earrings (though, frankly, the cartilage hoop is just so classic!).
CONS:
💉 Piercings can be painful: The obvious struggle with cartilage piercings is the pain and the associated healing time. TBH cartilage piercings are more painful than lobe piercings, but the pain is usually short and sharp.
💊 Healing time: Depending on exactly where you get your piercing, the healing time can take anywhere from 3 to 18 months. The healing process for cartilage piercings can be lengthy and requires special care and attention to the area to reduce risk of infection.
📍 You can't adjust the placement: Given the permanency of a piercing, you cannot adjust the placement of your jewelry once you're pierced.
PROS:
🔗 Super low commitment: If you love the look of cartilage piercings, but don't necessarily want to commit, ear cuffs may be for you.
⭕️ No pain, no infections, no healing time: Enough said.
☑️ You can adjust your cuff: Because ear cuffs don't require piercings, you can move your cuff around to different places on your ear. One piece of jewelry can give you so many different looks!
CONS:
🔒 Not as secure as pierced jewelry: We make our ear cuffs extra sturdy so that they'll stay on. If you adjust them so that they stay on when you give them a little tug, they'll stay on even during hat season. However, ear cuffs are naturally less secure than pierced jewelry.
🧲 More limited styles: Unfortunately, you can't switch out your cuff with a stud, horseshoe or barbell.
✨ Thinking about getting an ear cuff? I made a handy little guide for everything you need to know about how to wear an ear cuff and start your own ear party.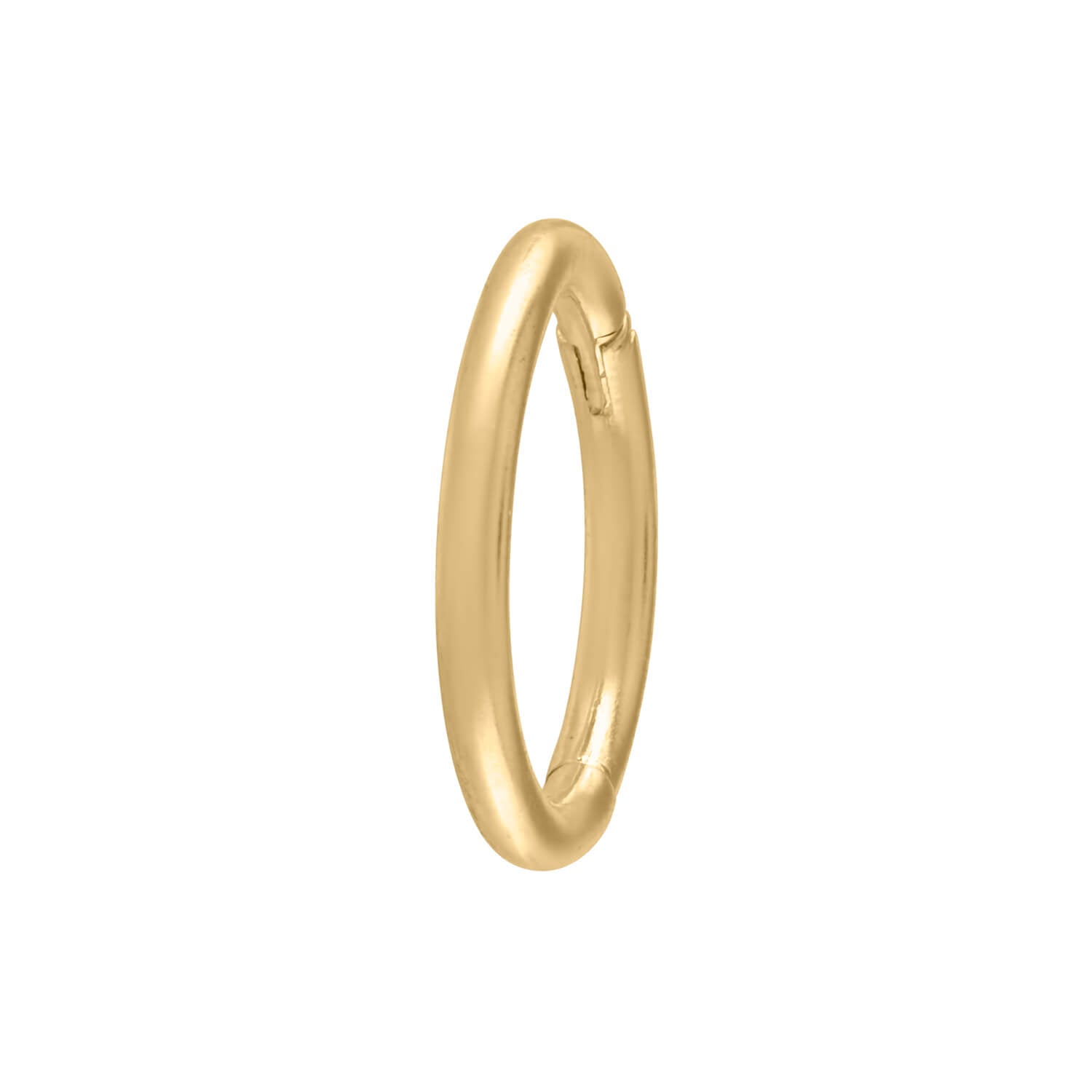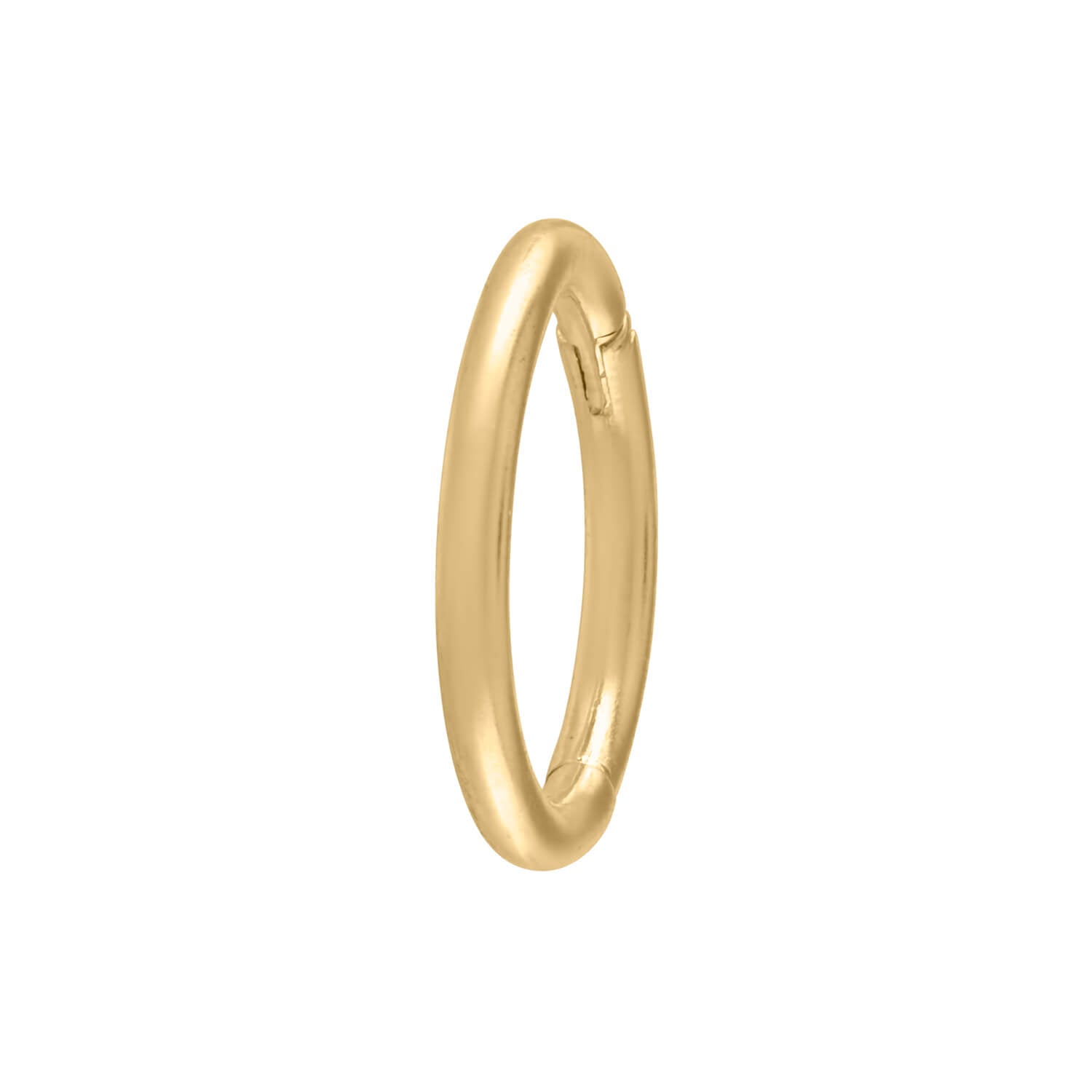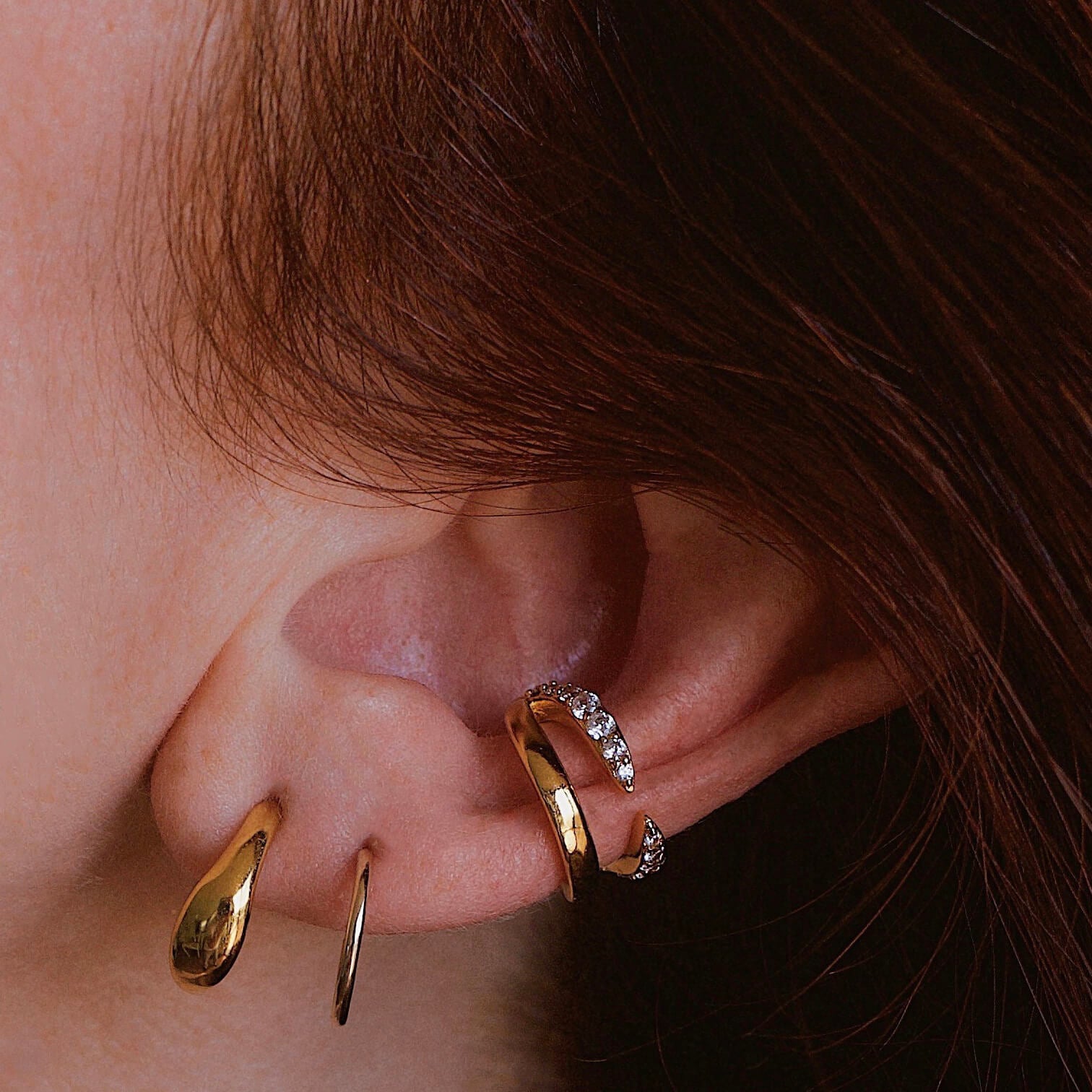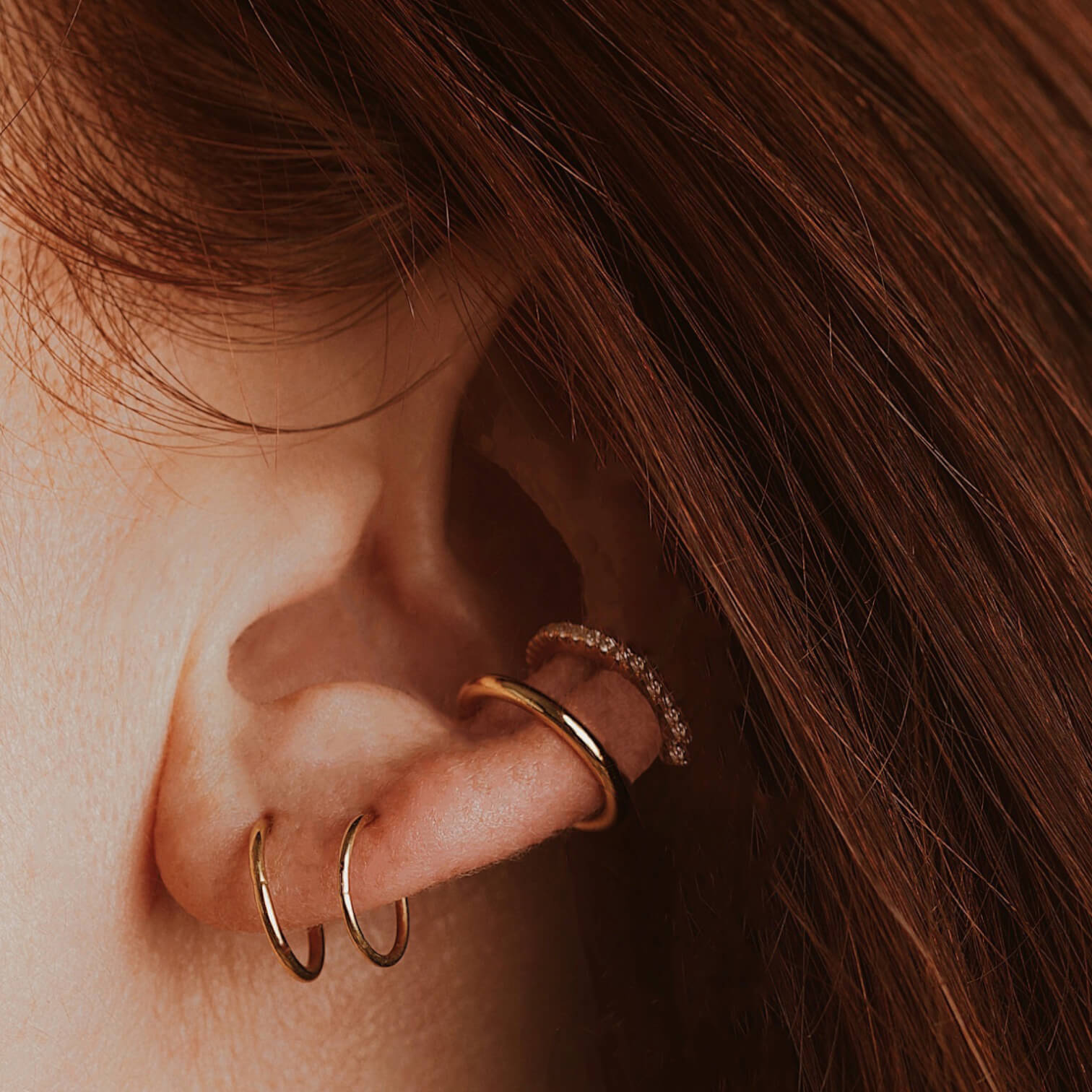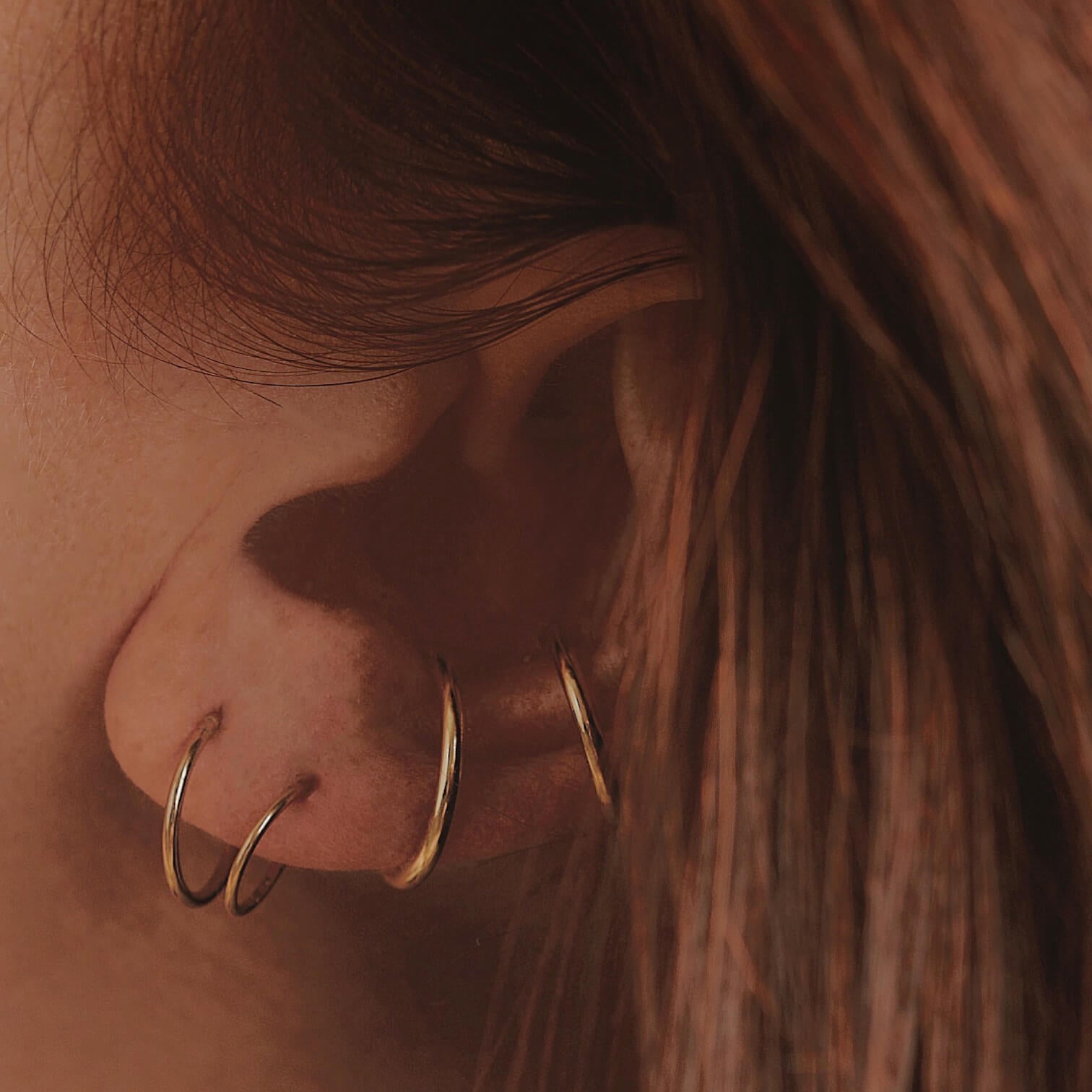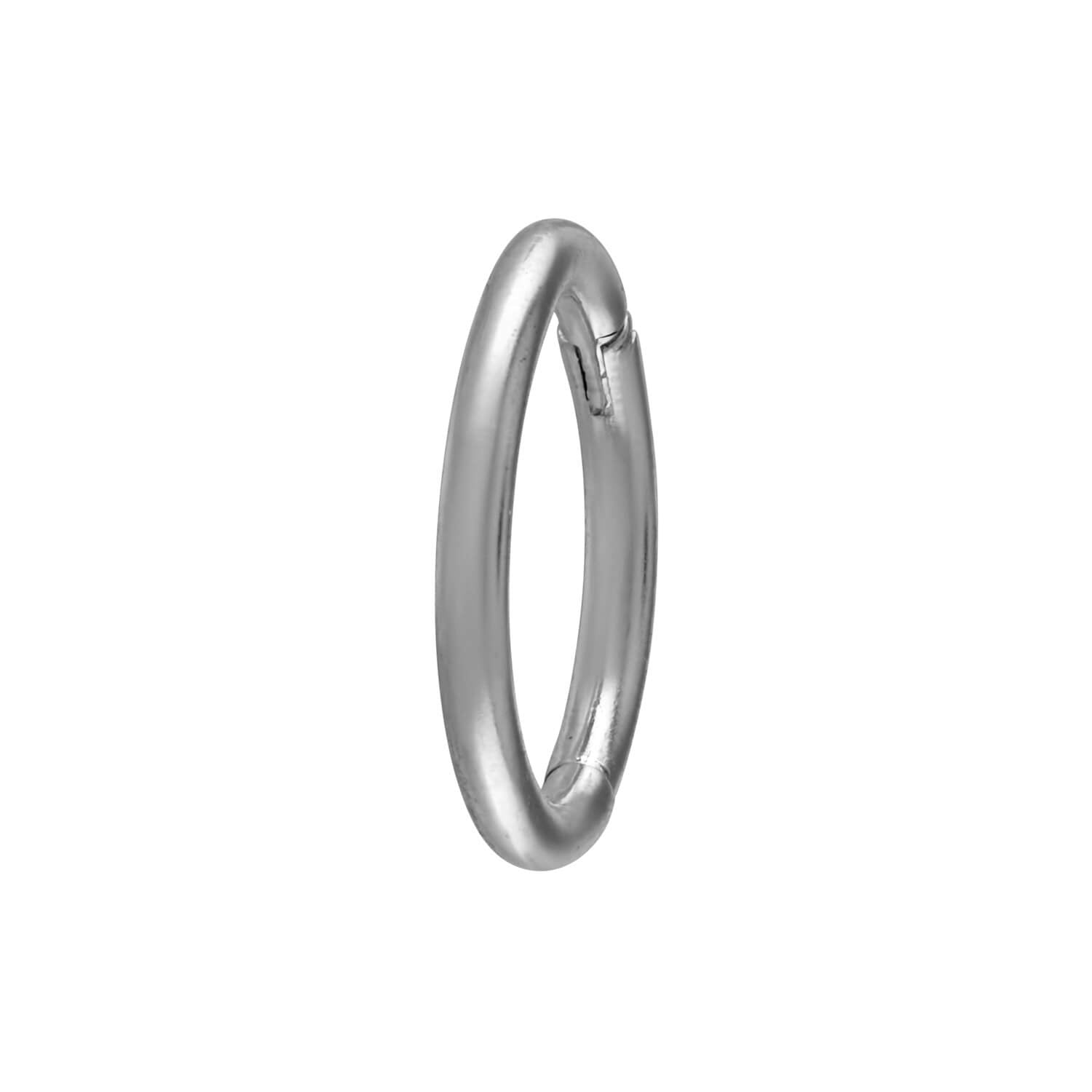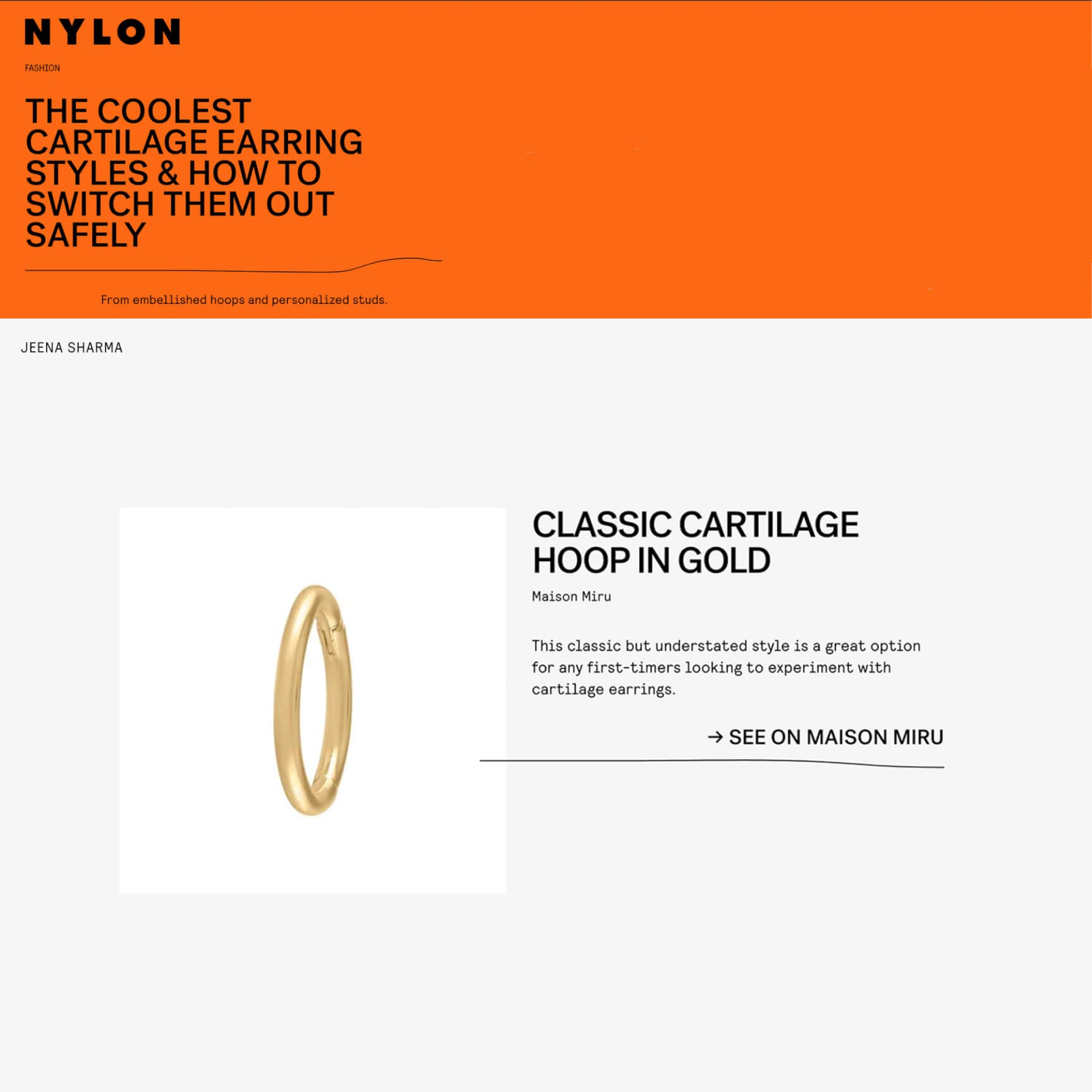 Classic Cartilage Hoop
$40.00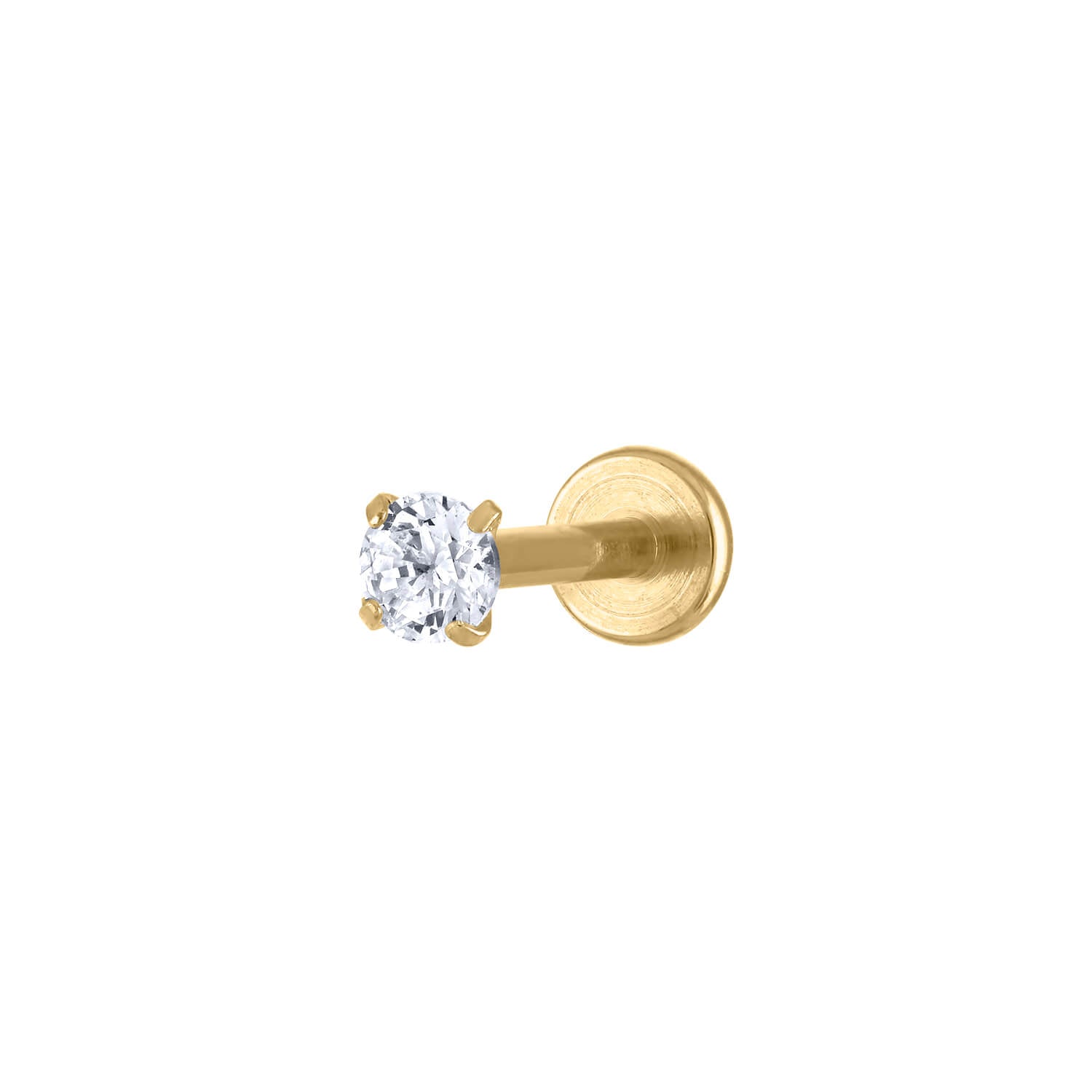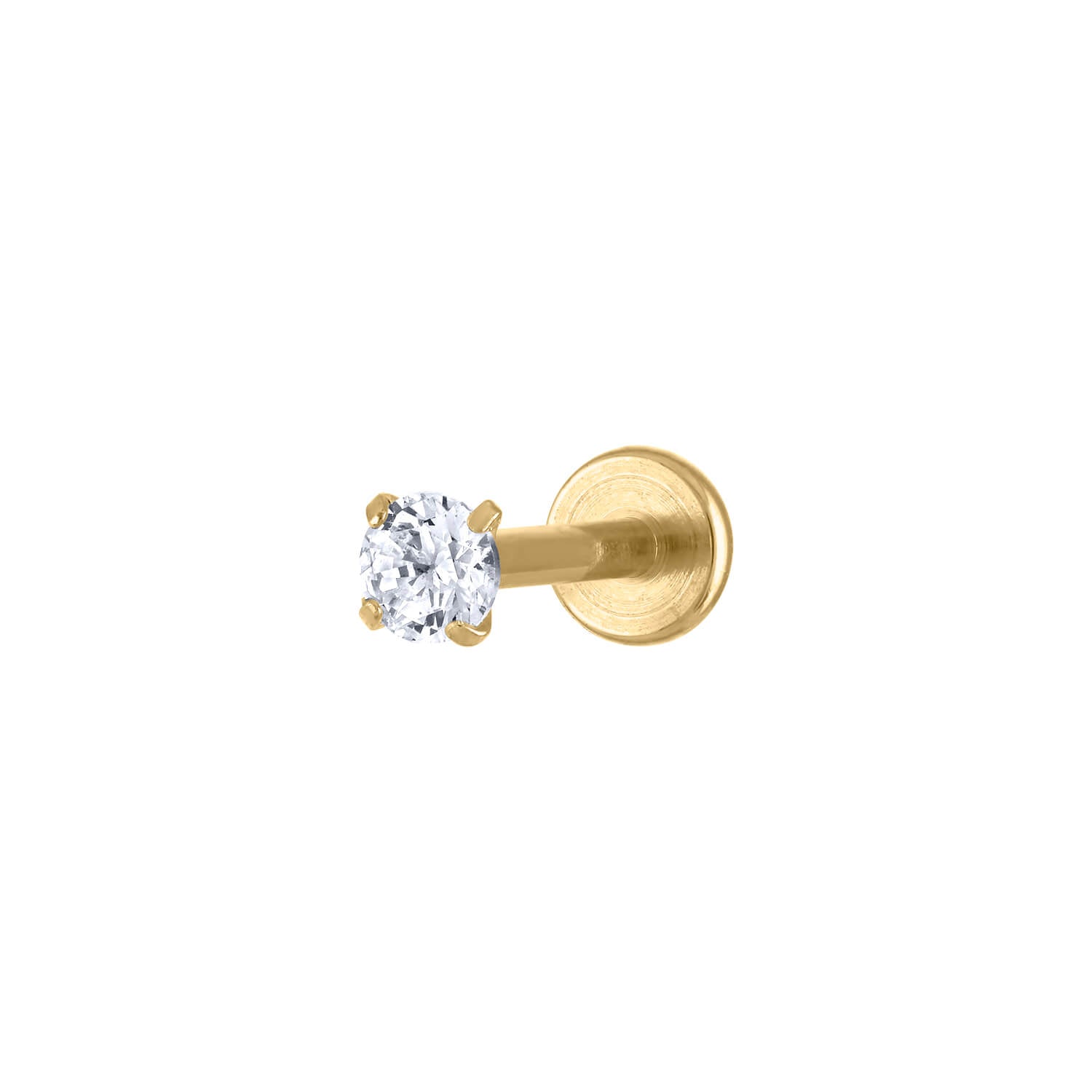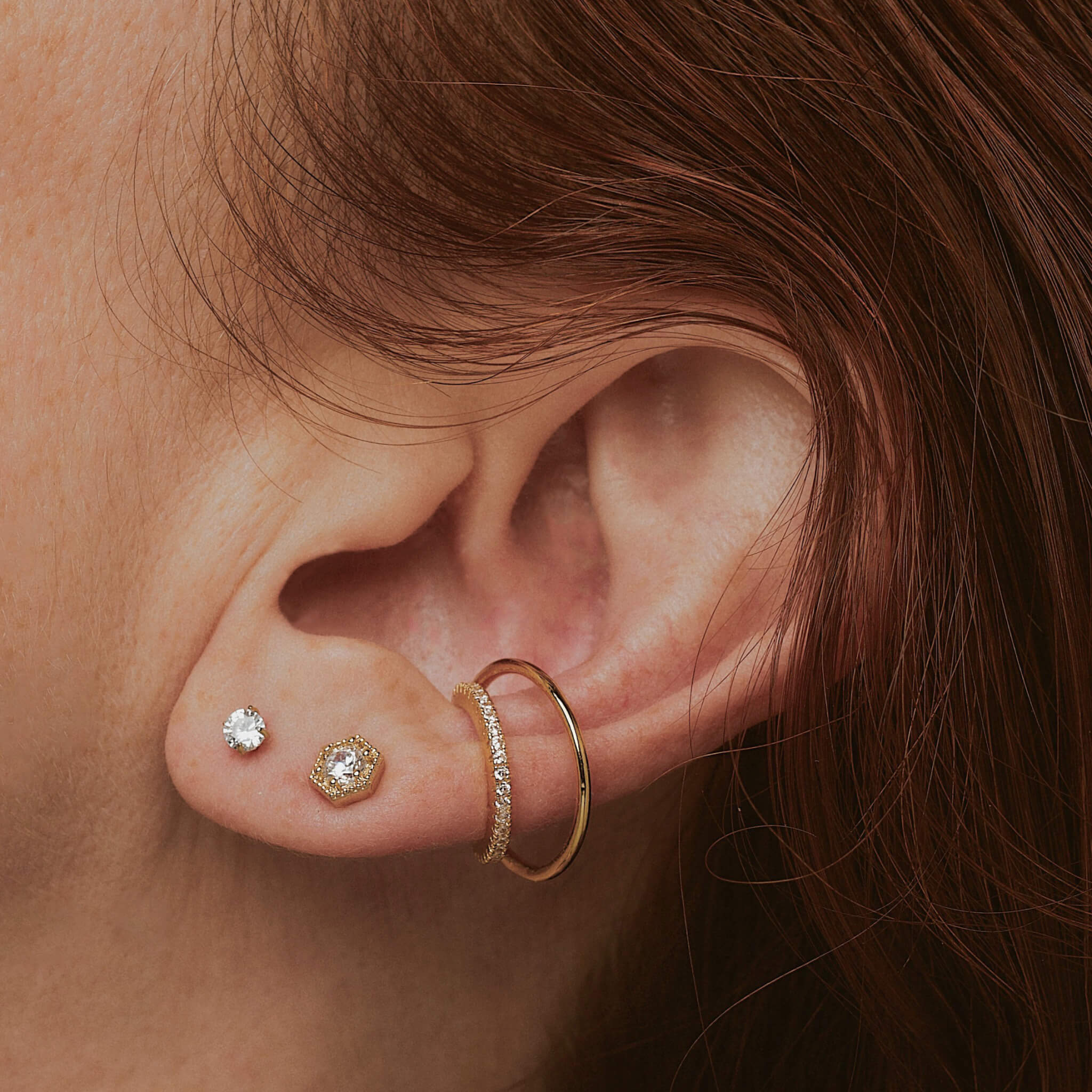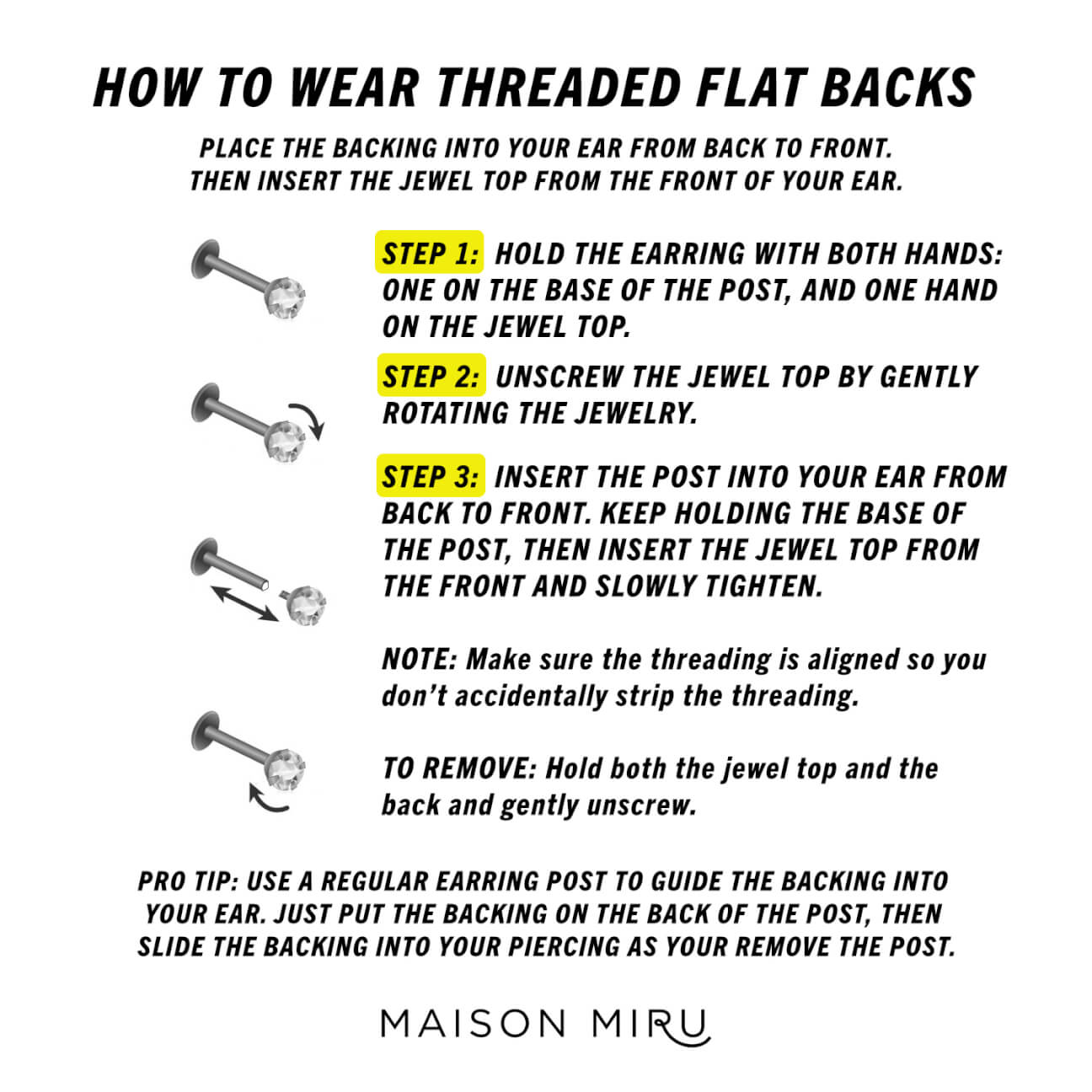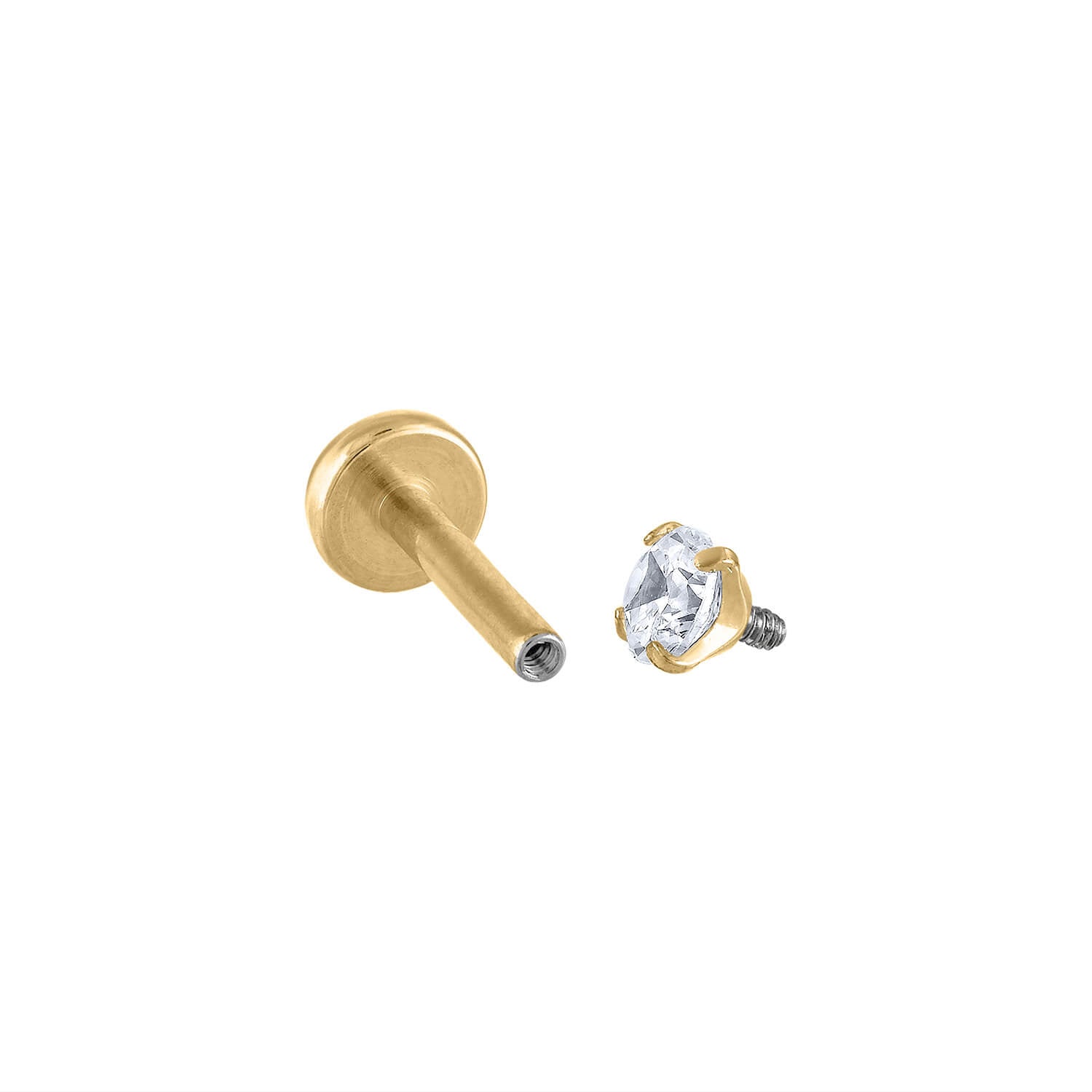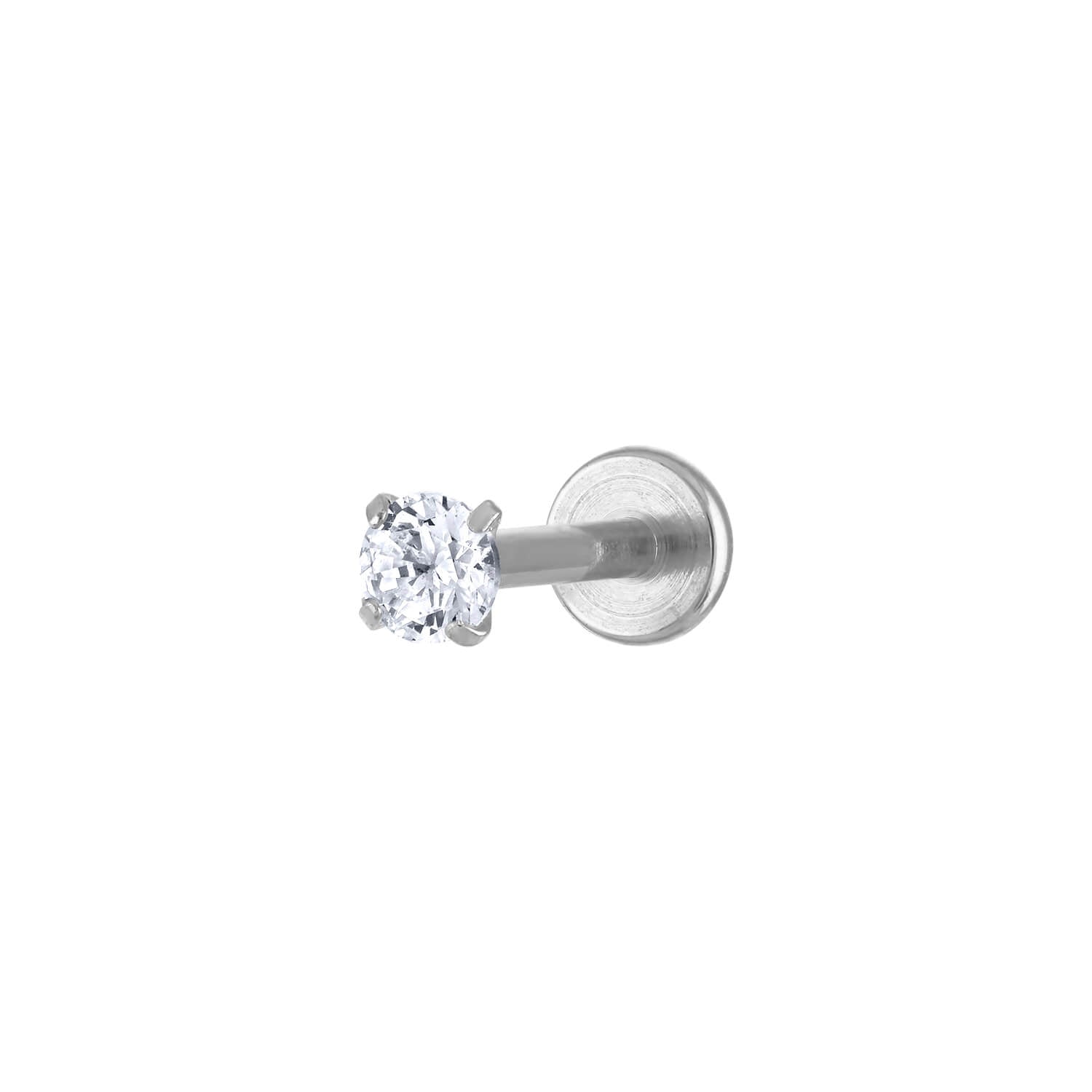 Celestial Crystal Threaded Flat Back Earring
$40.00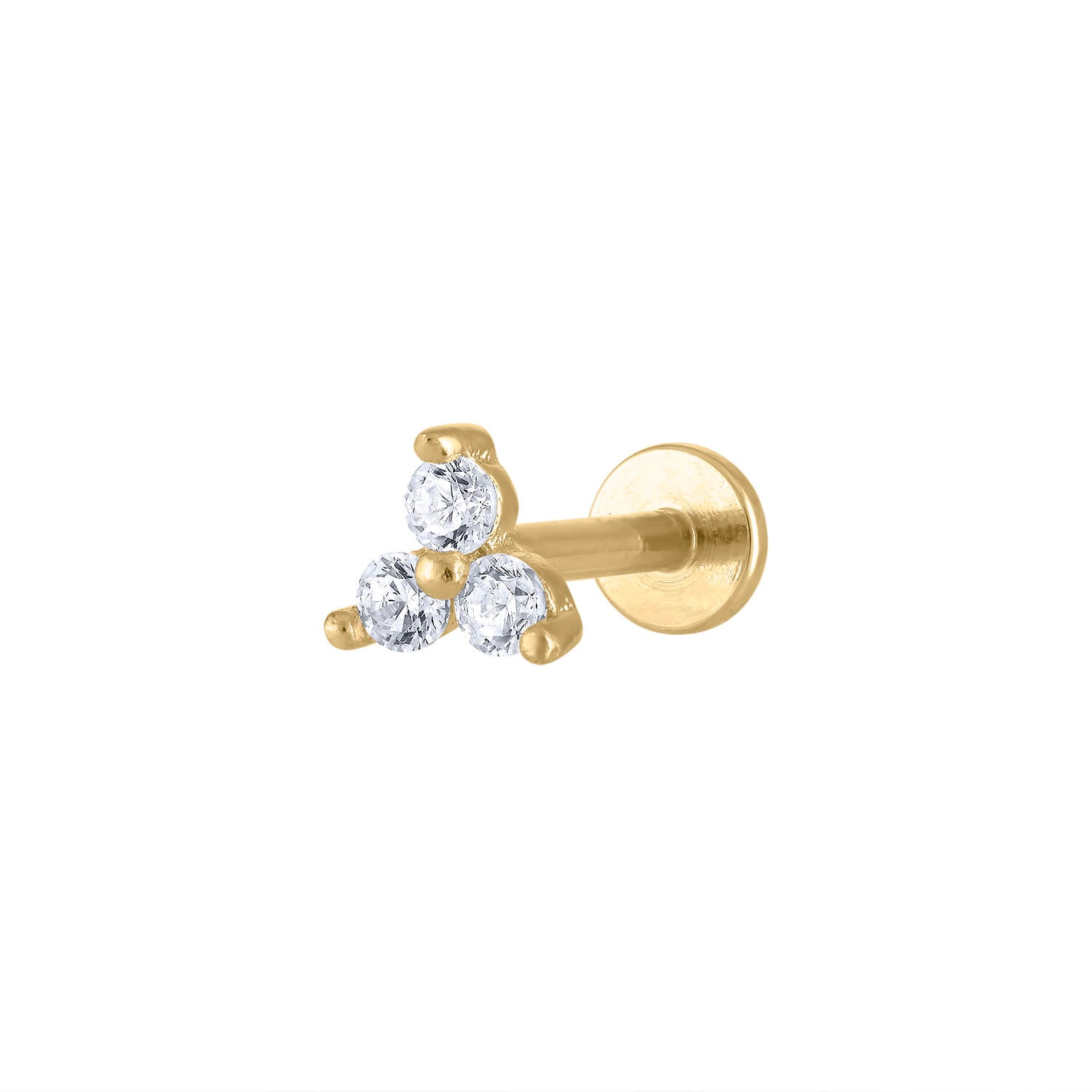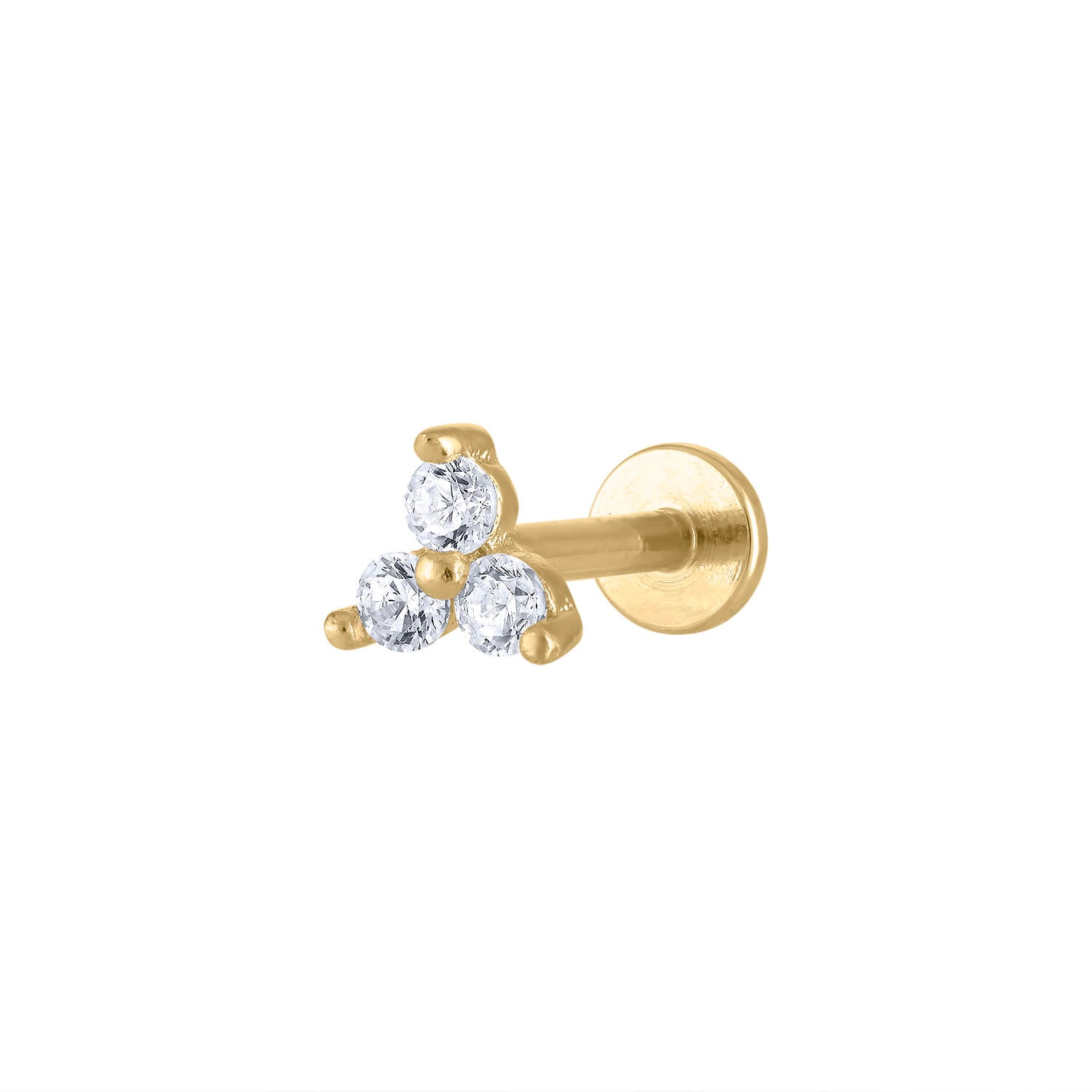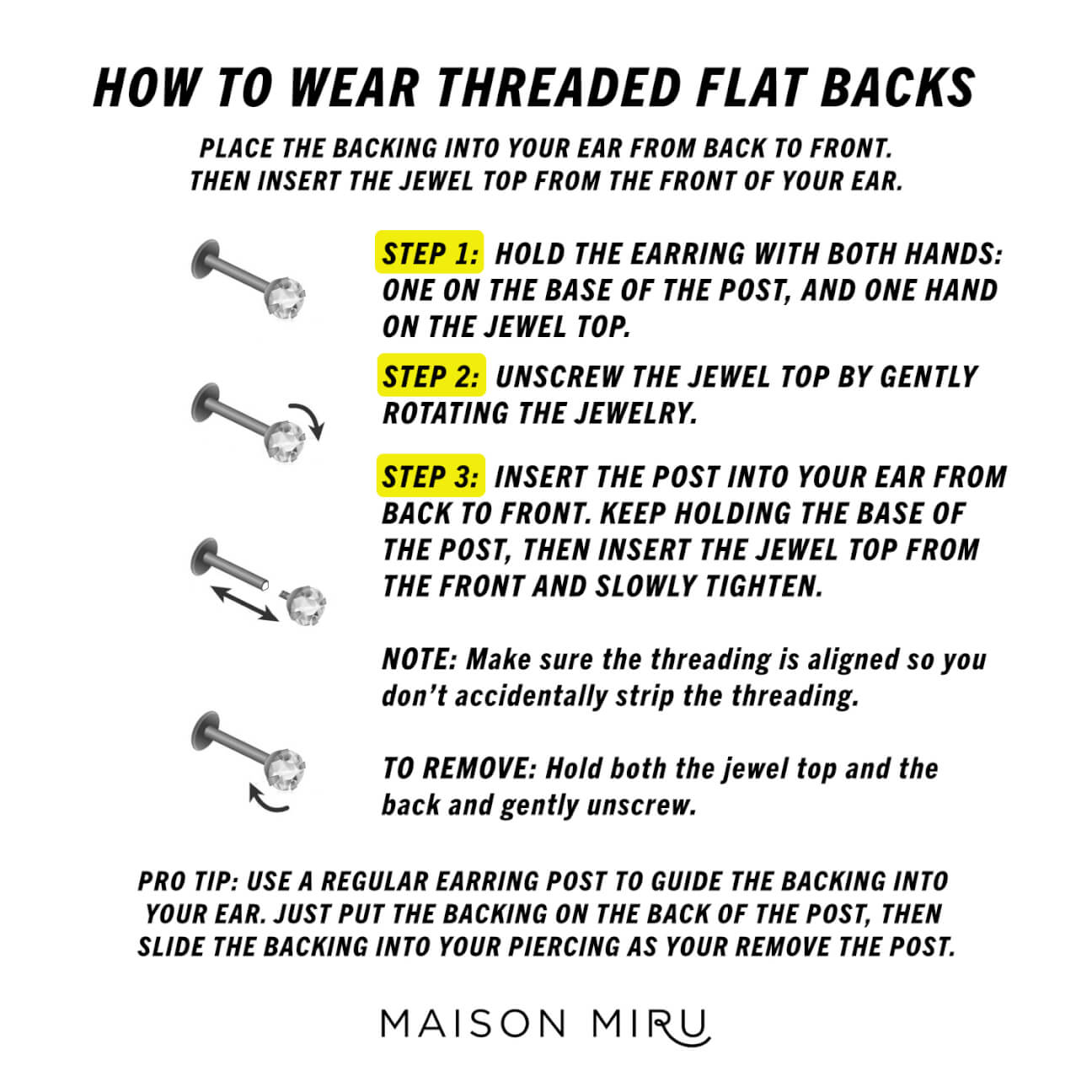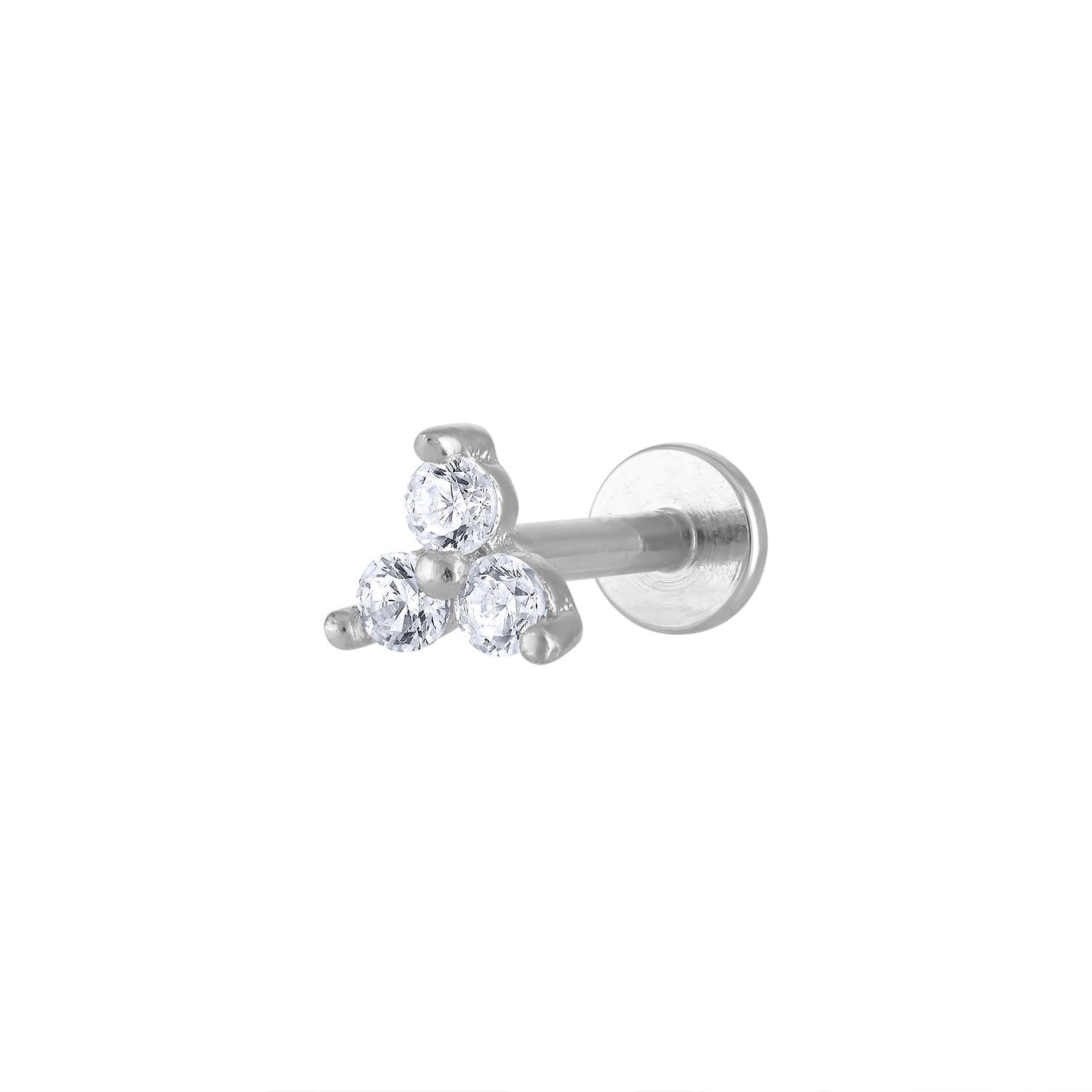 Crystal Trinity Threaded Flat Back Earring
$50.00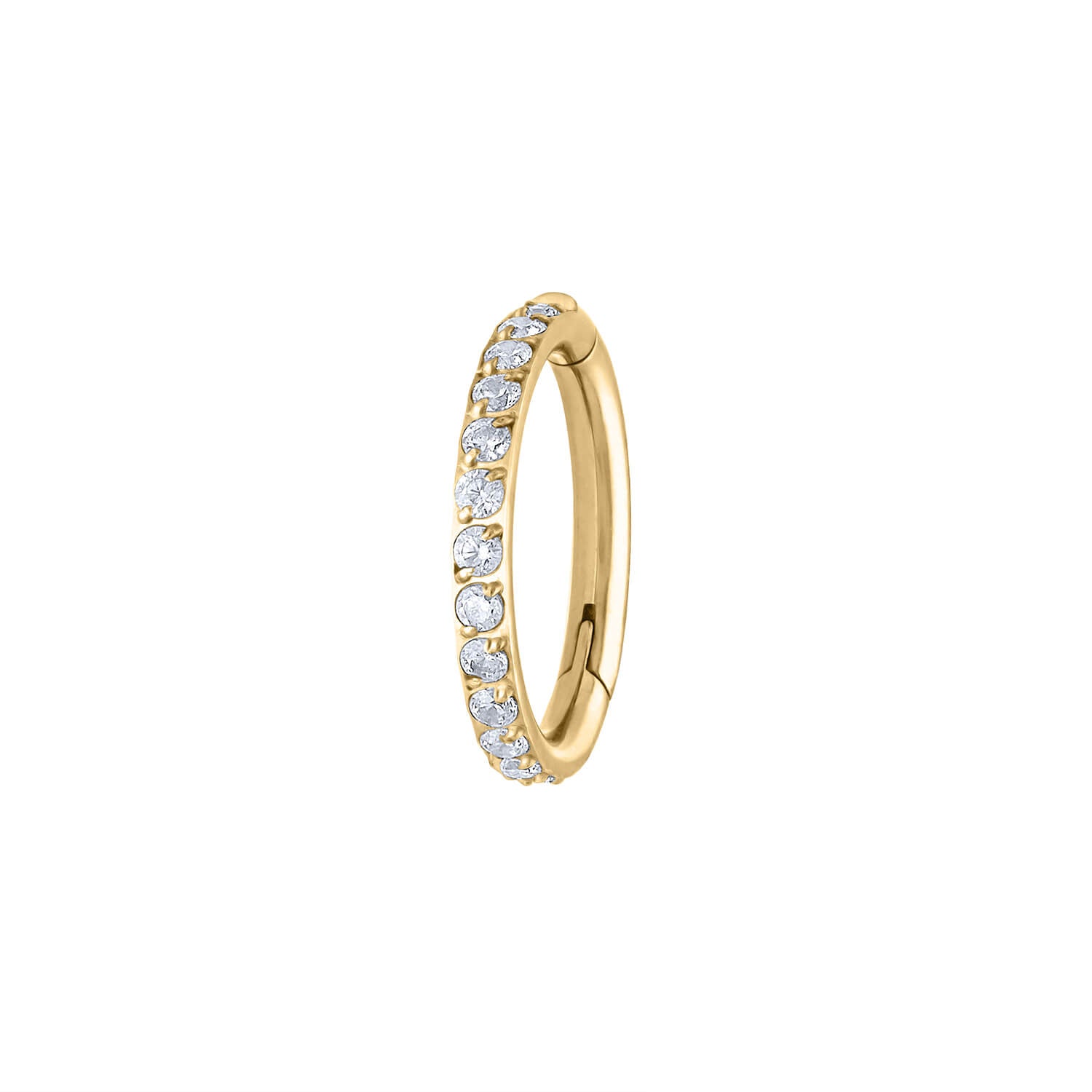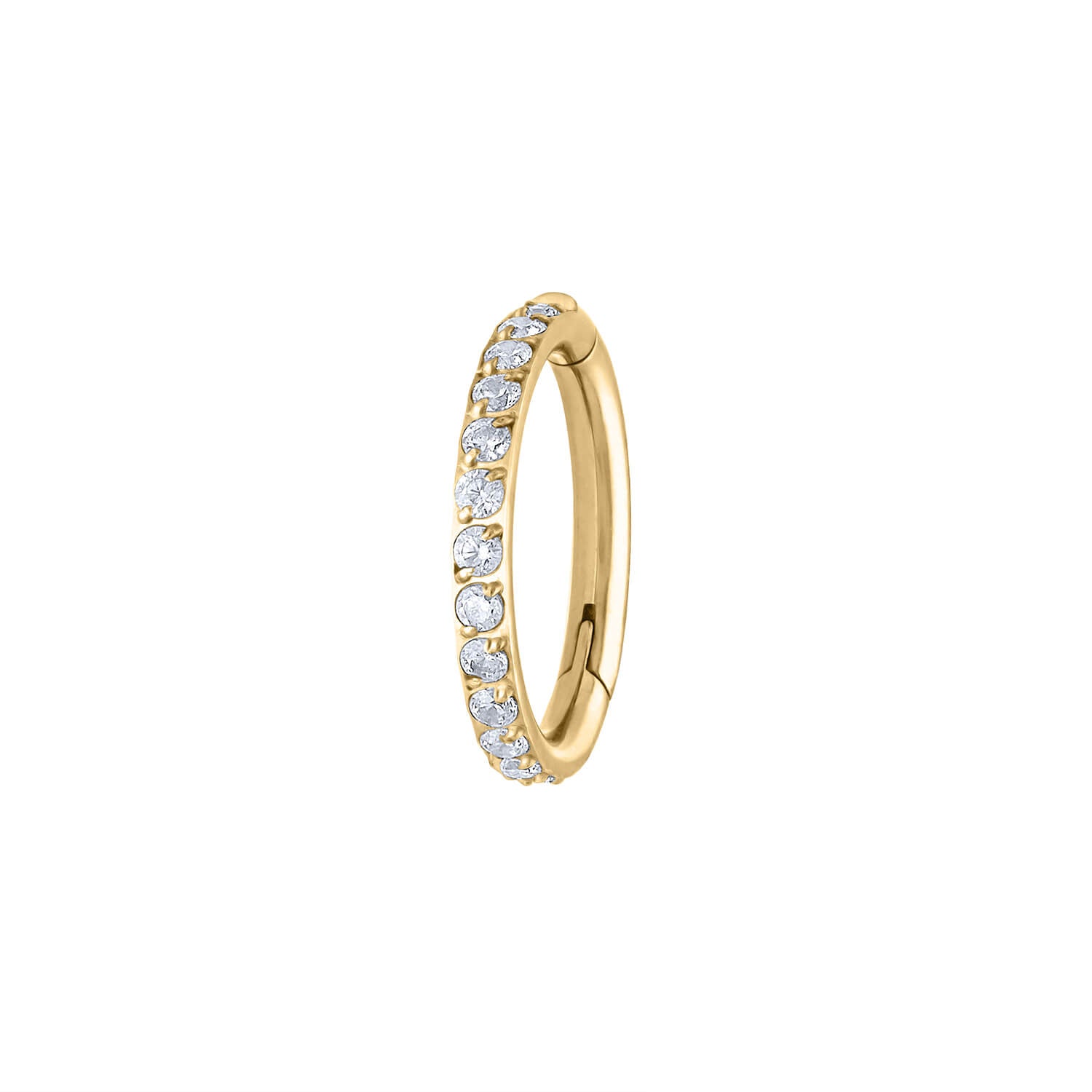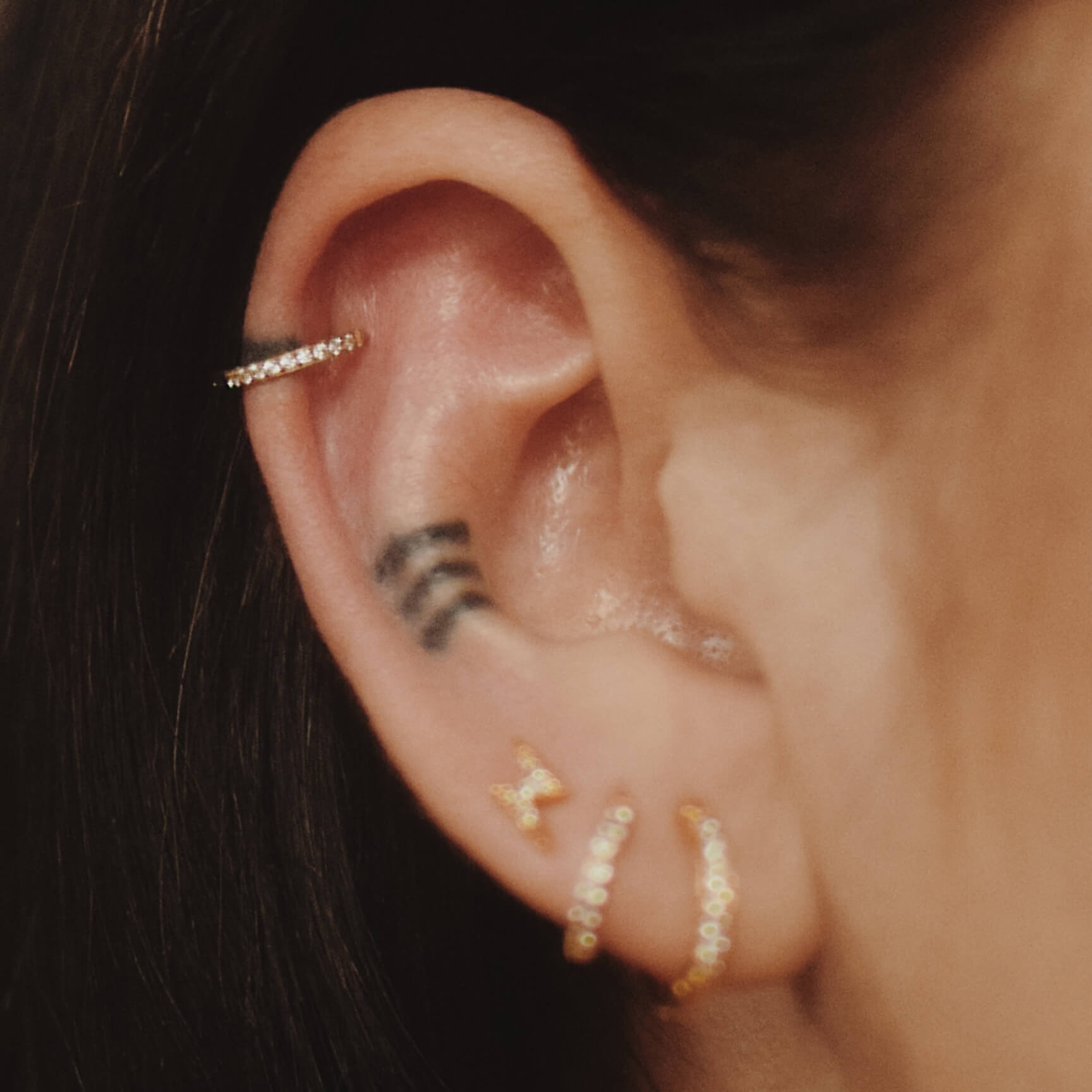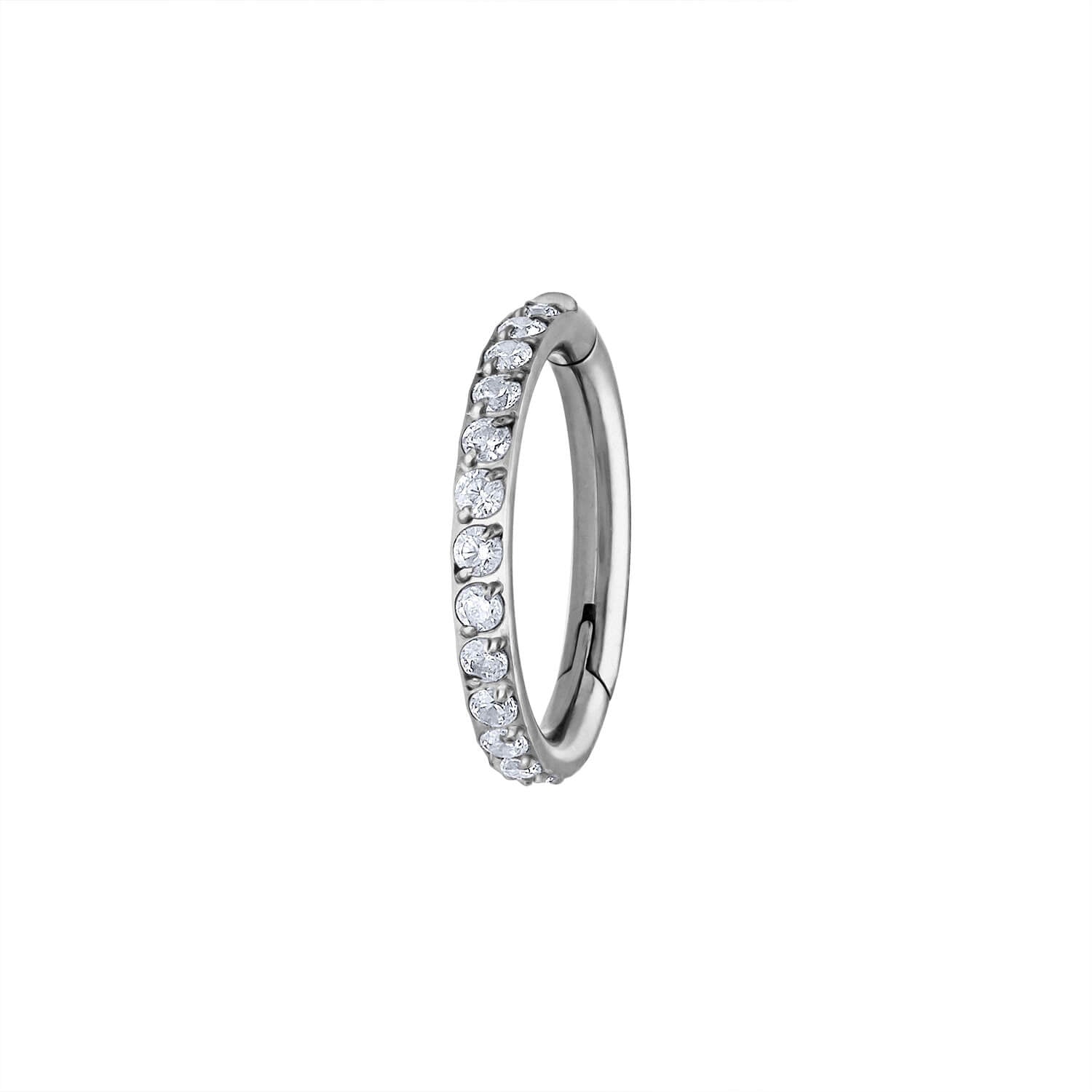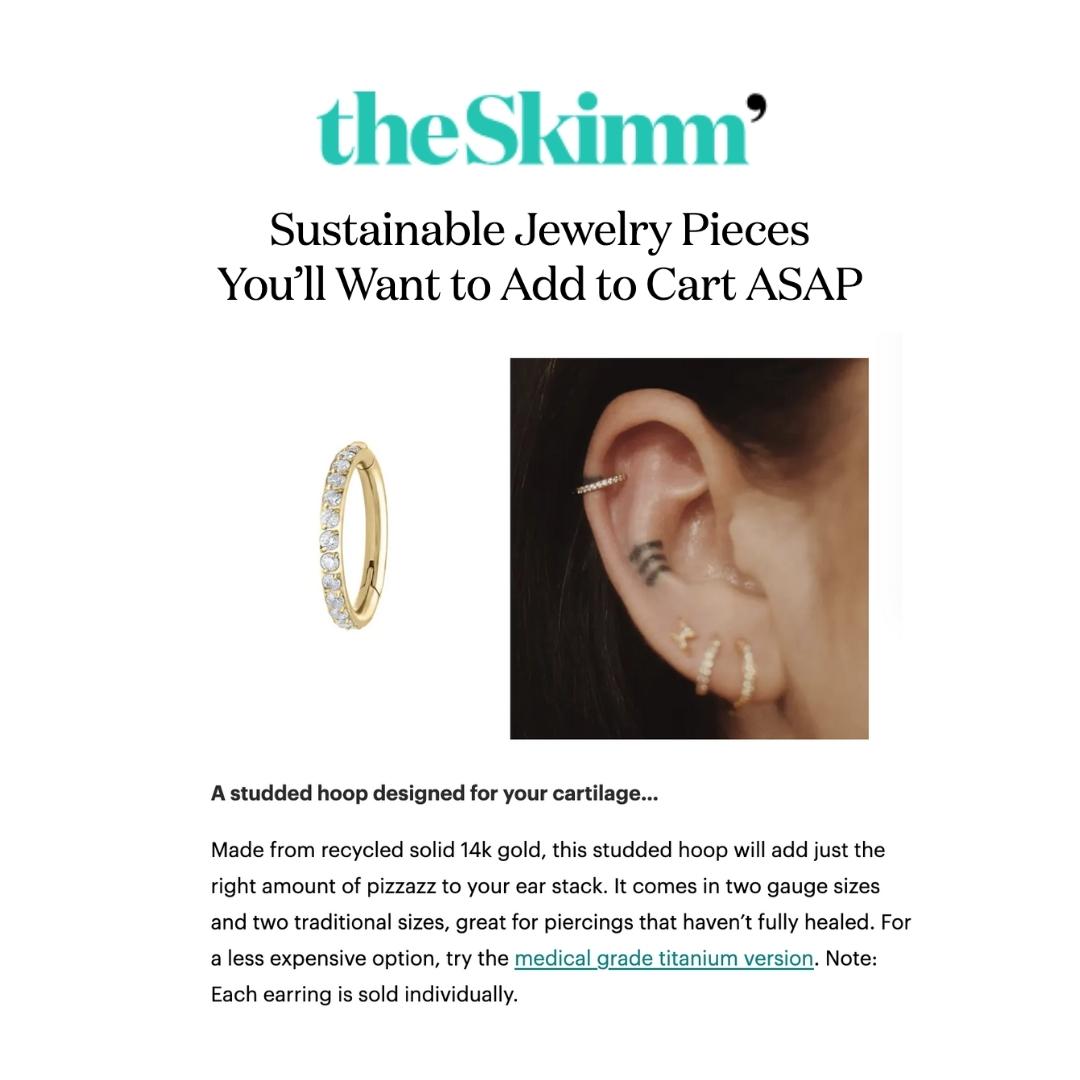 Eternity Cartilage Hoop
$55.00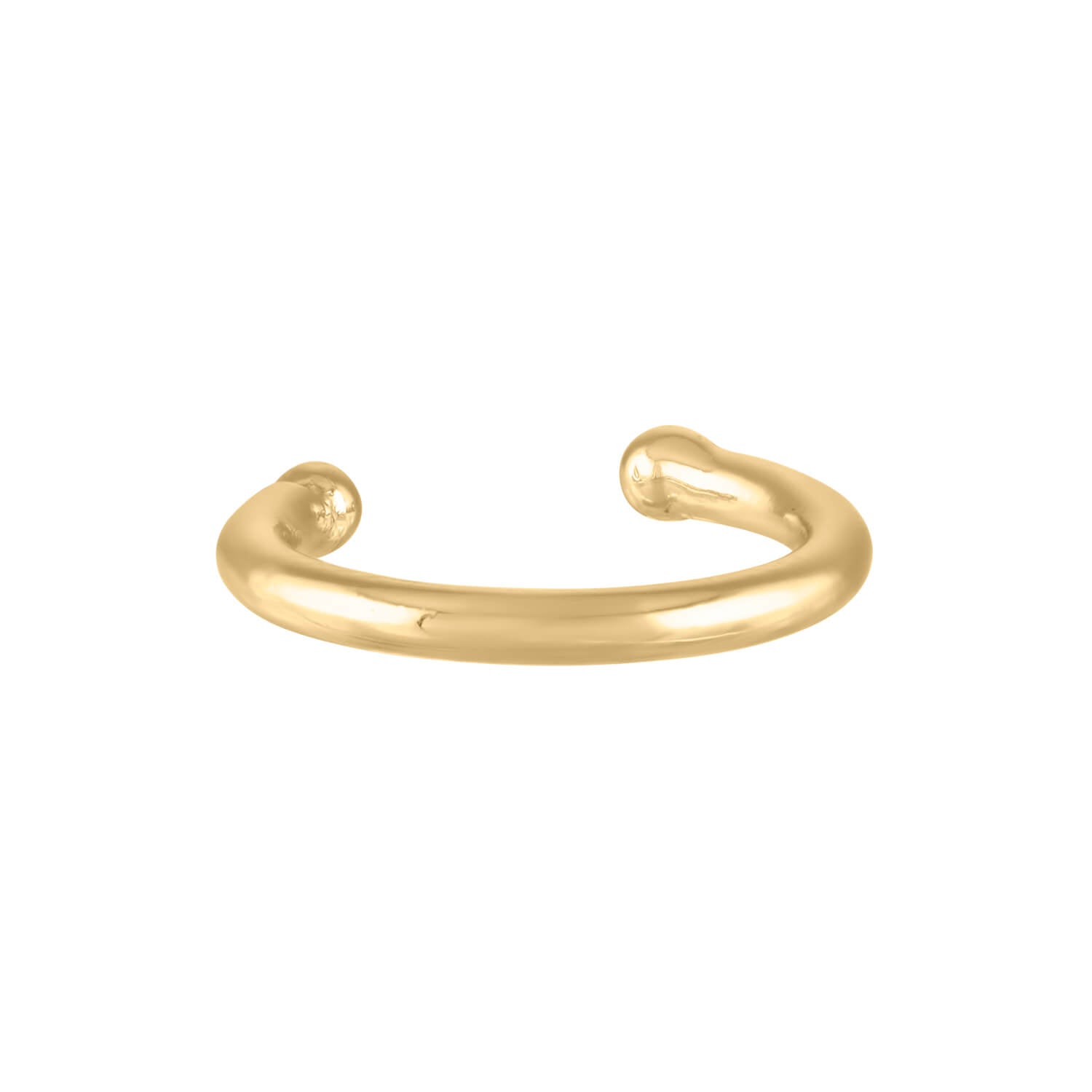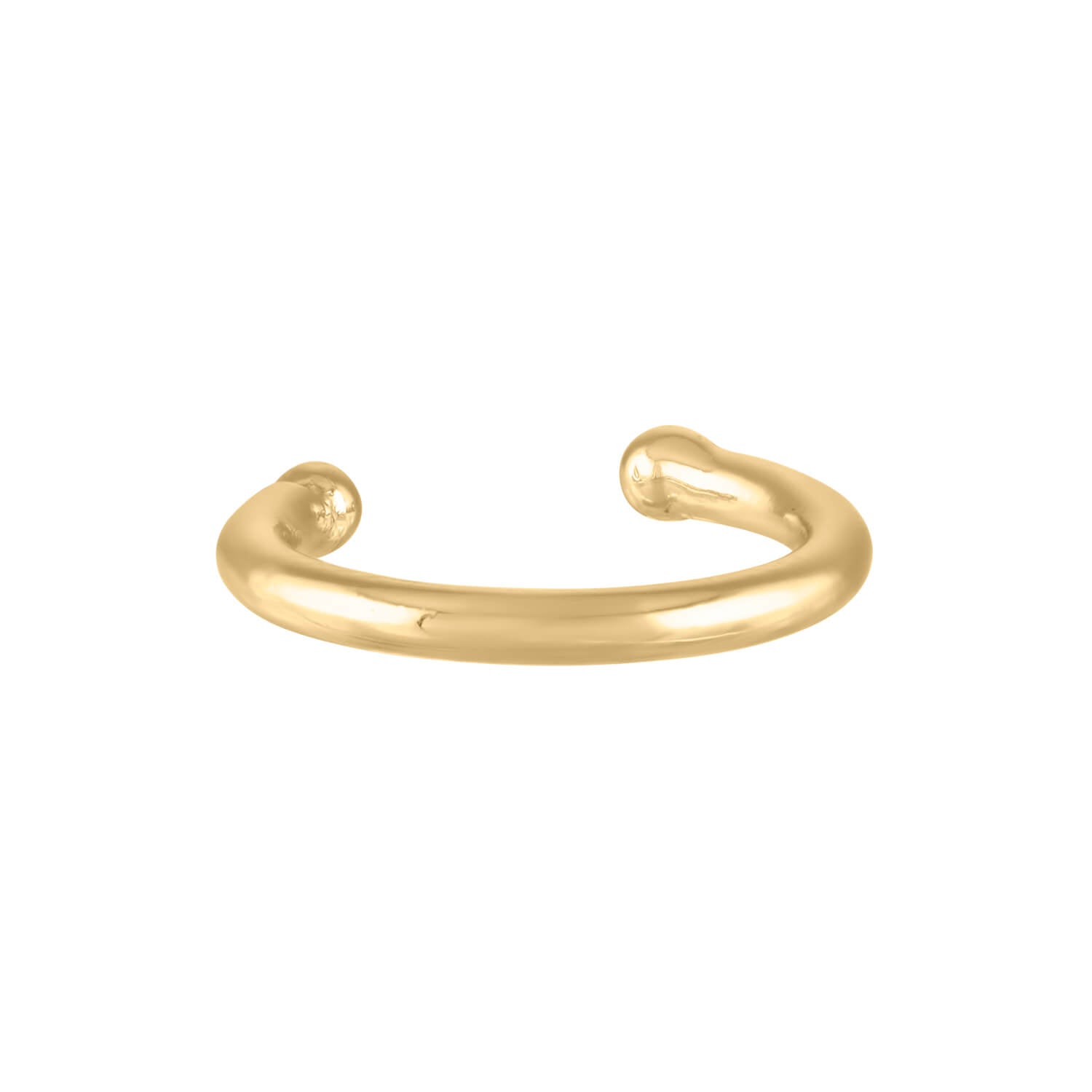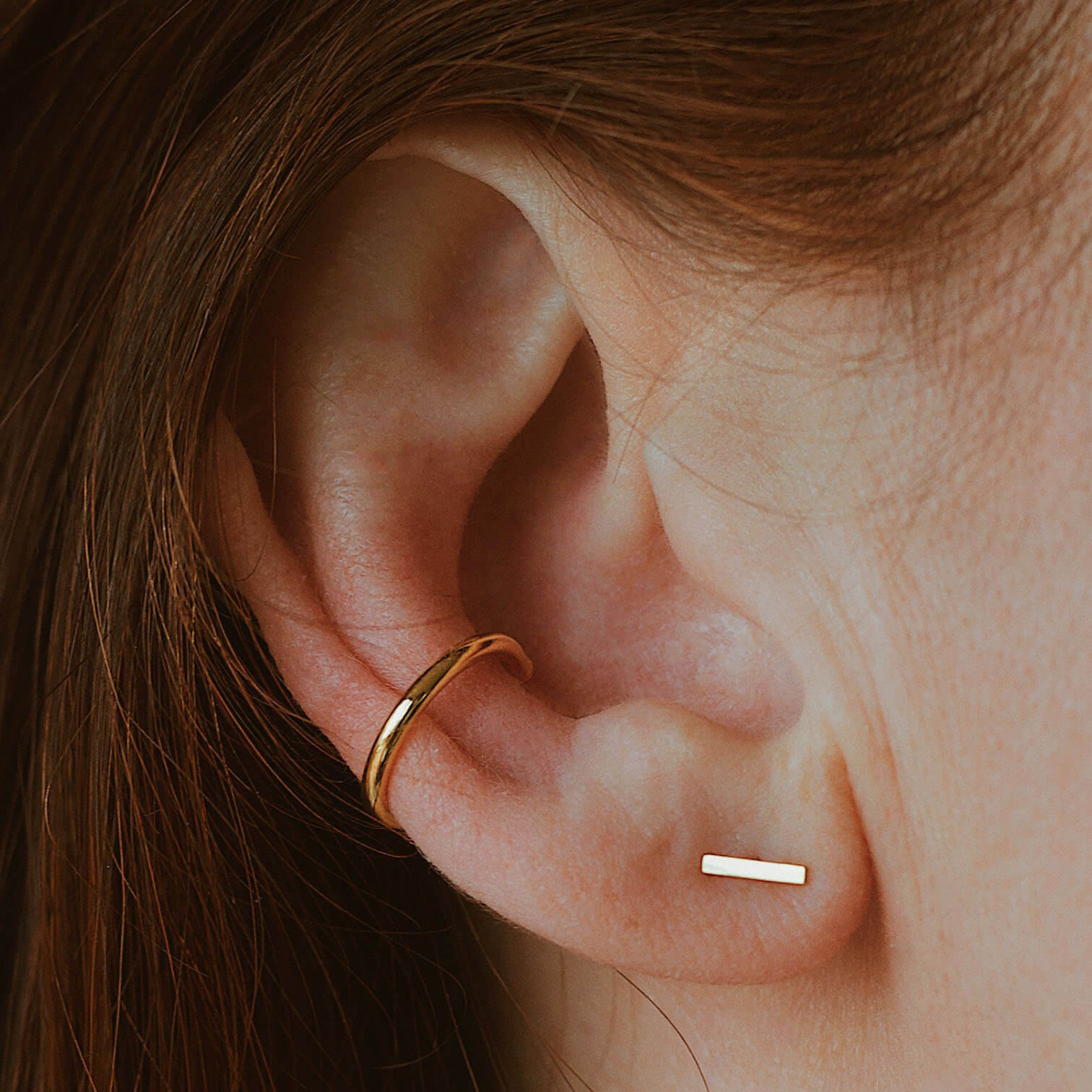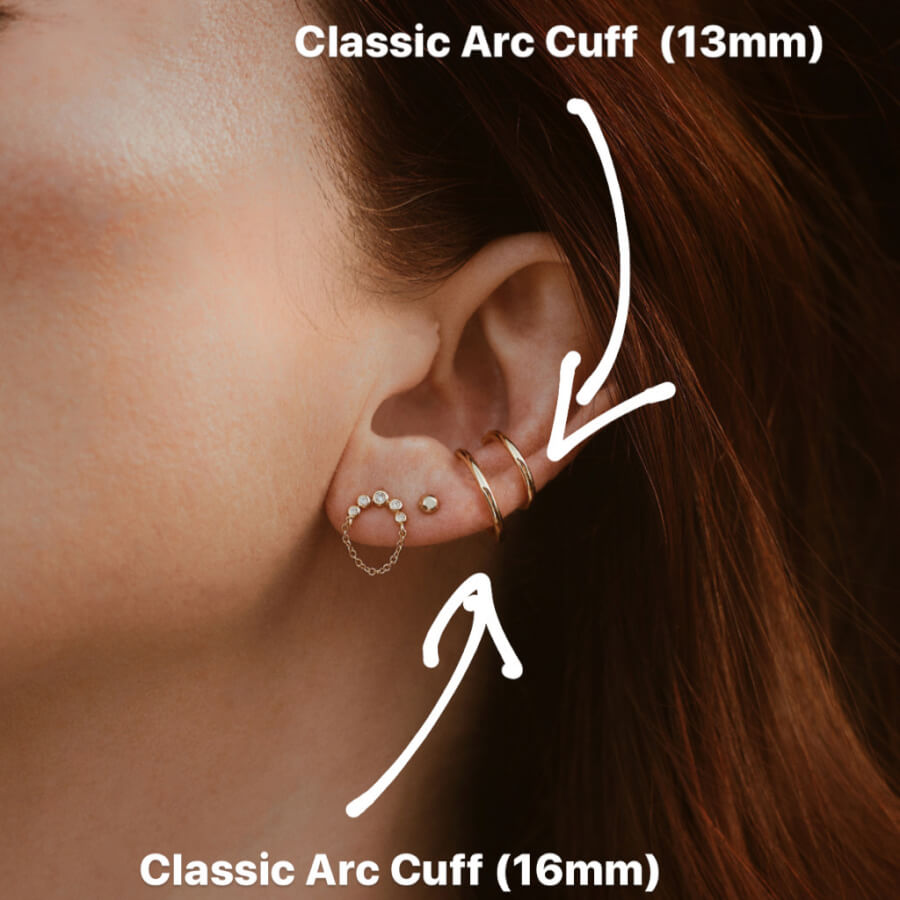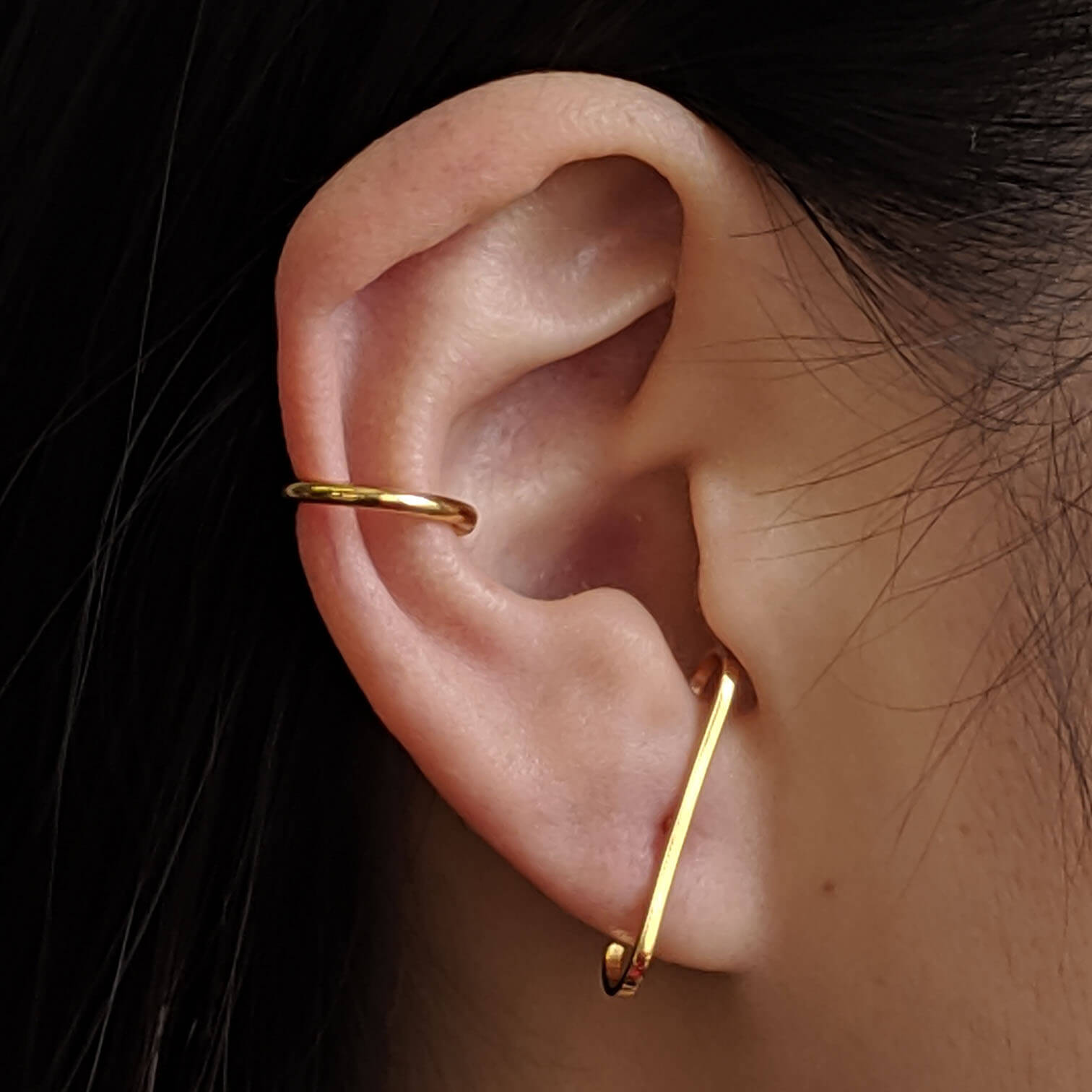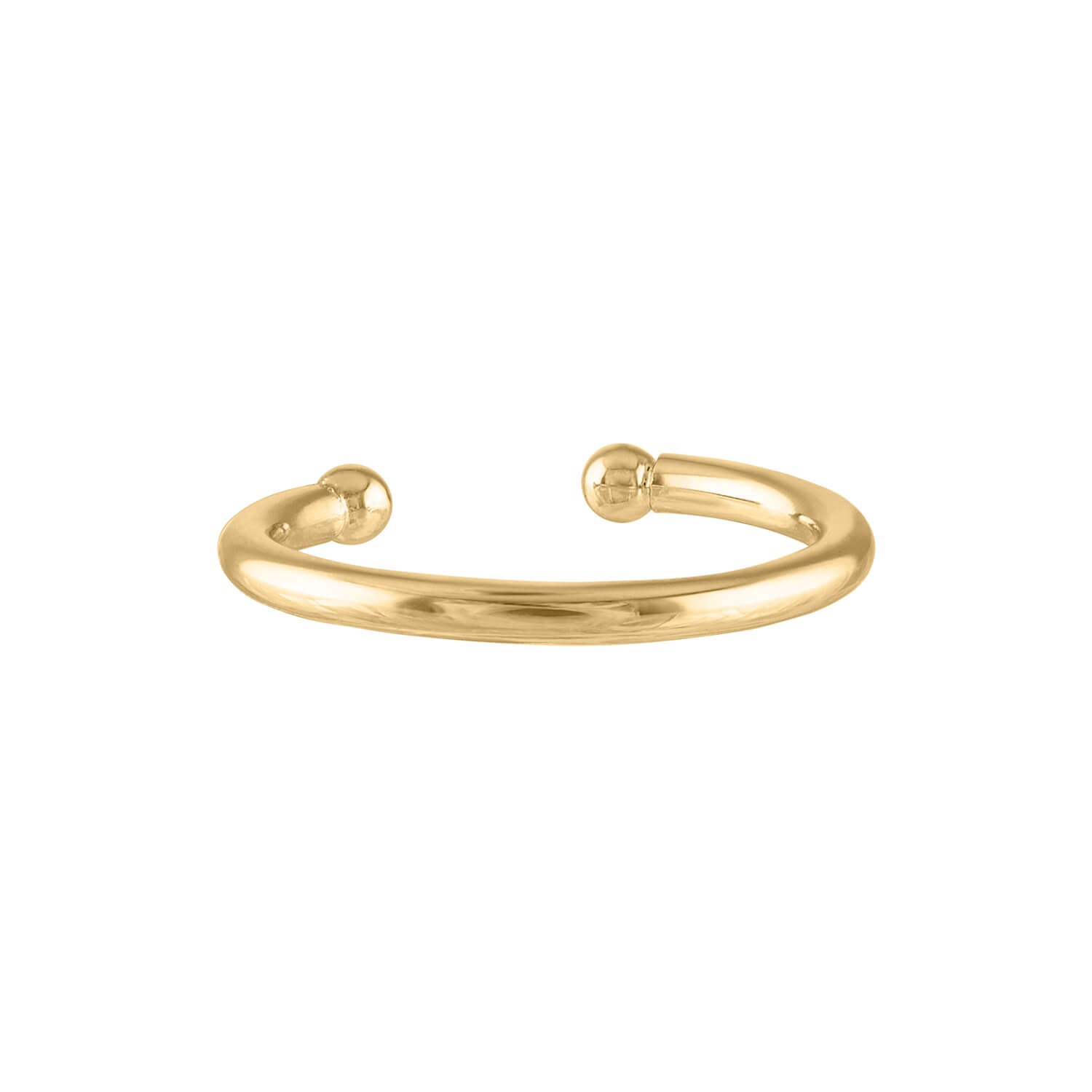 Classic Ear Cuff
$45.00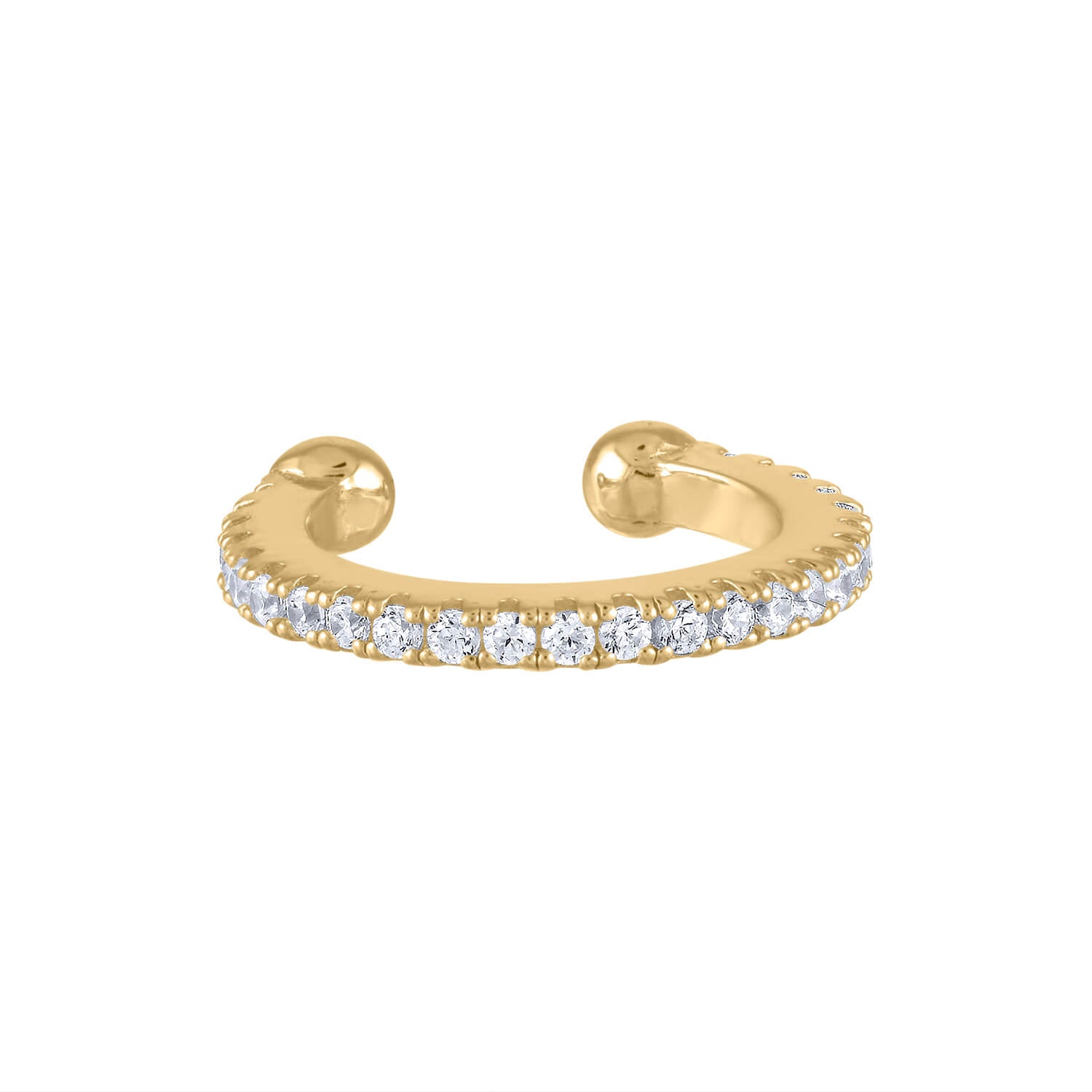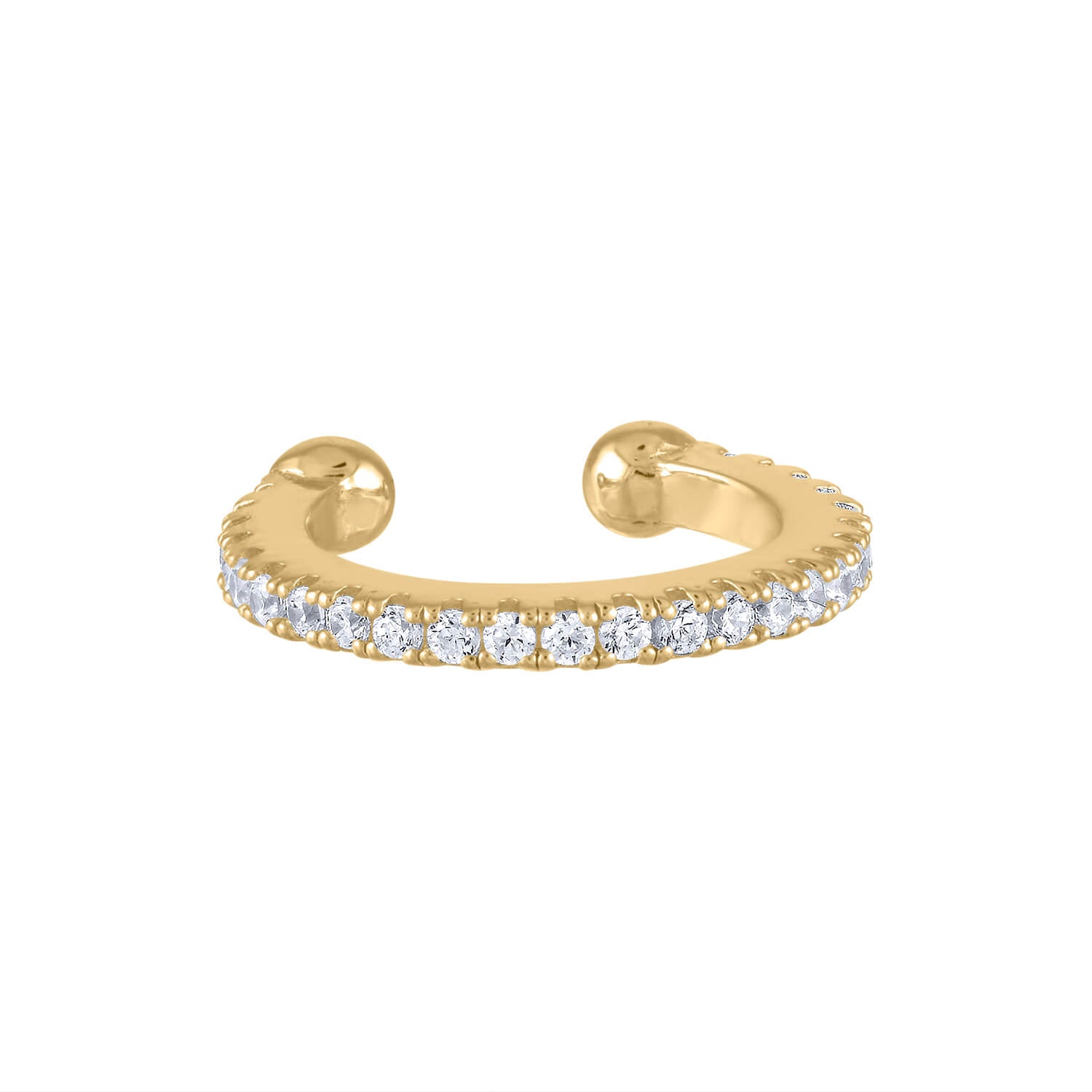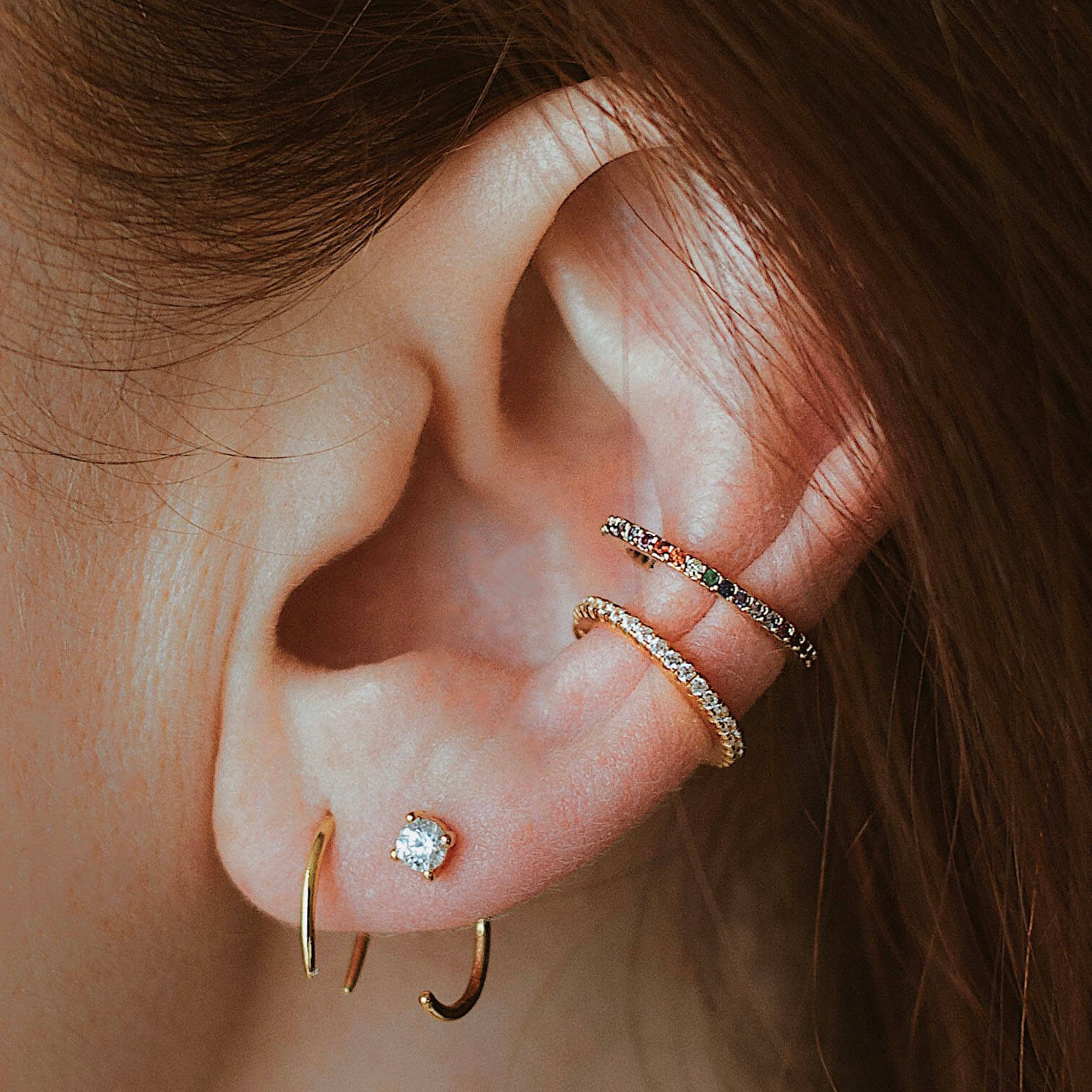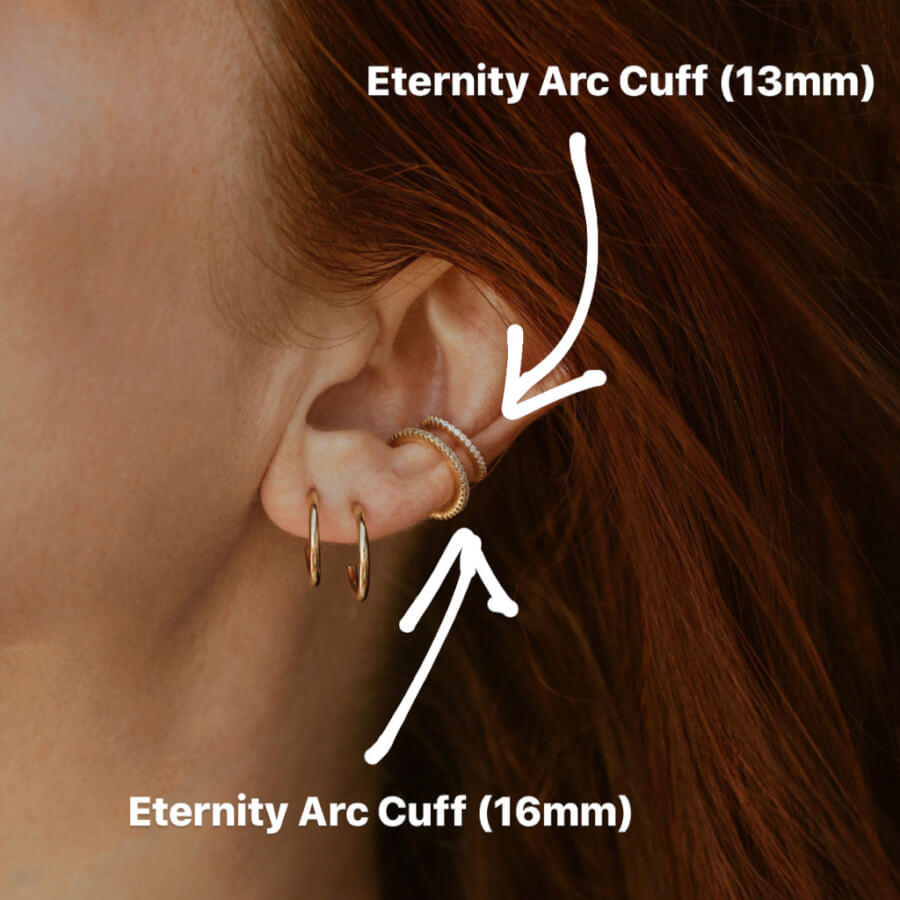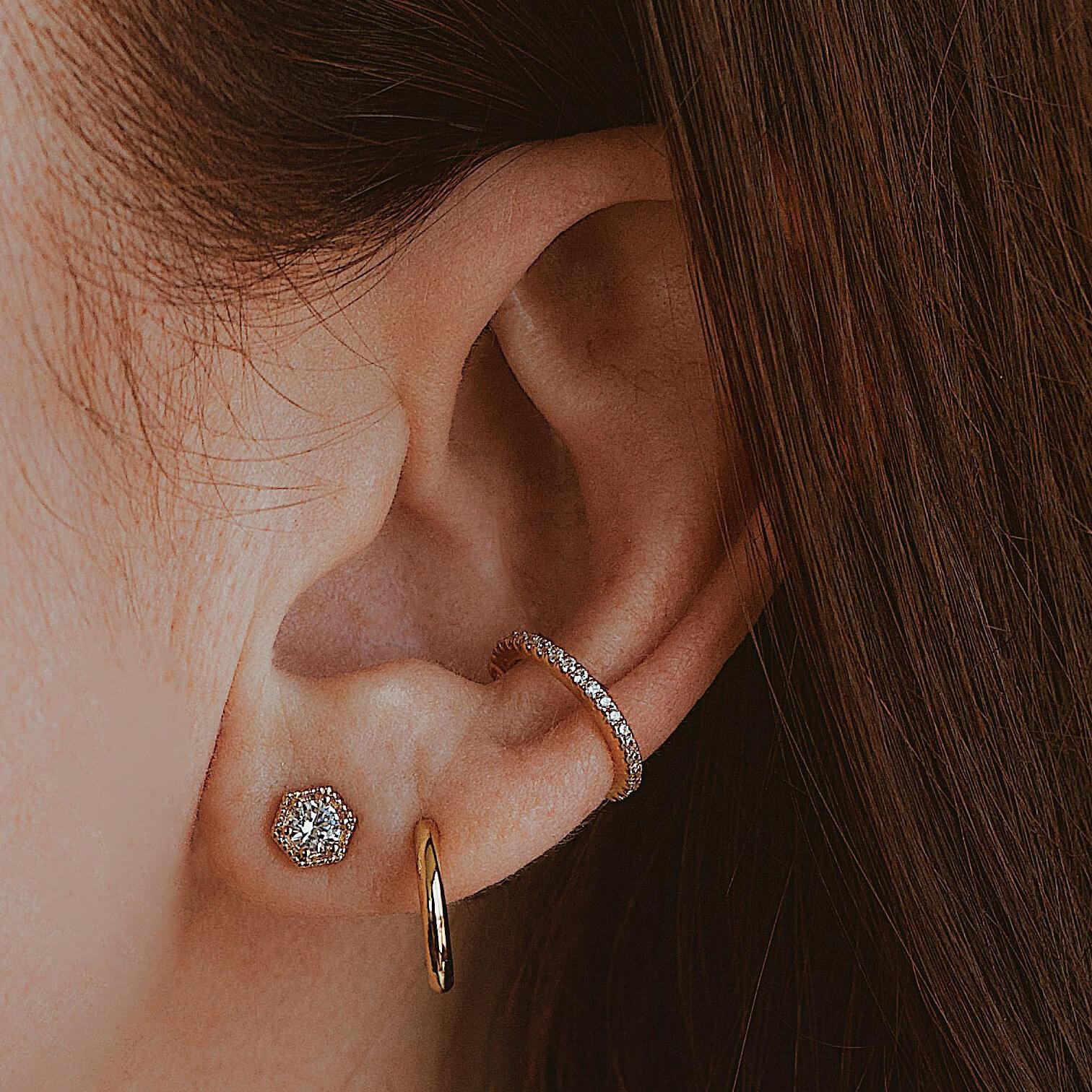 Eternity Ear Cuff
$50.00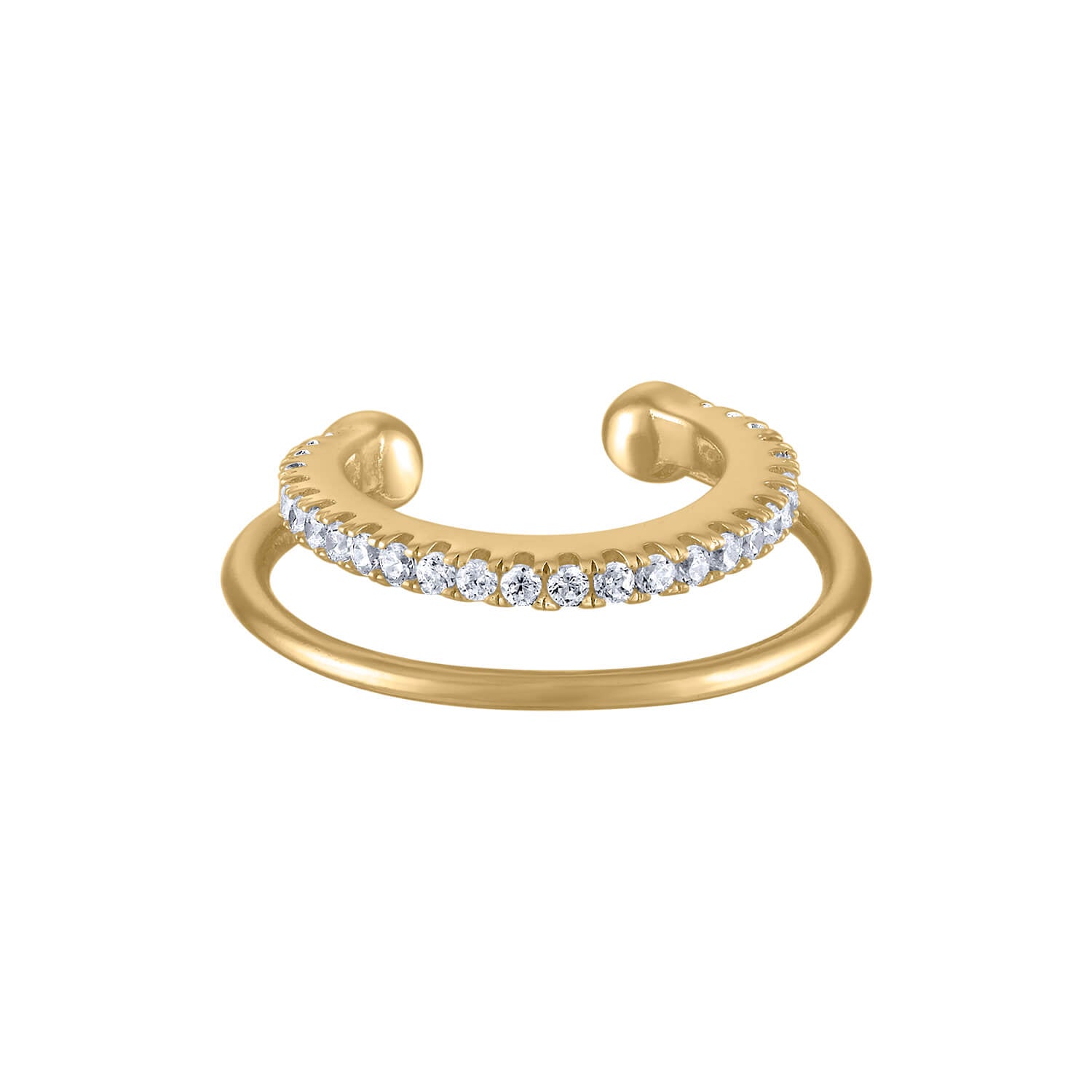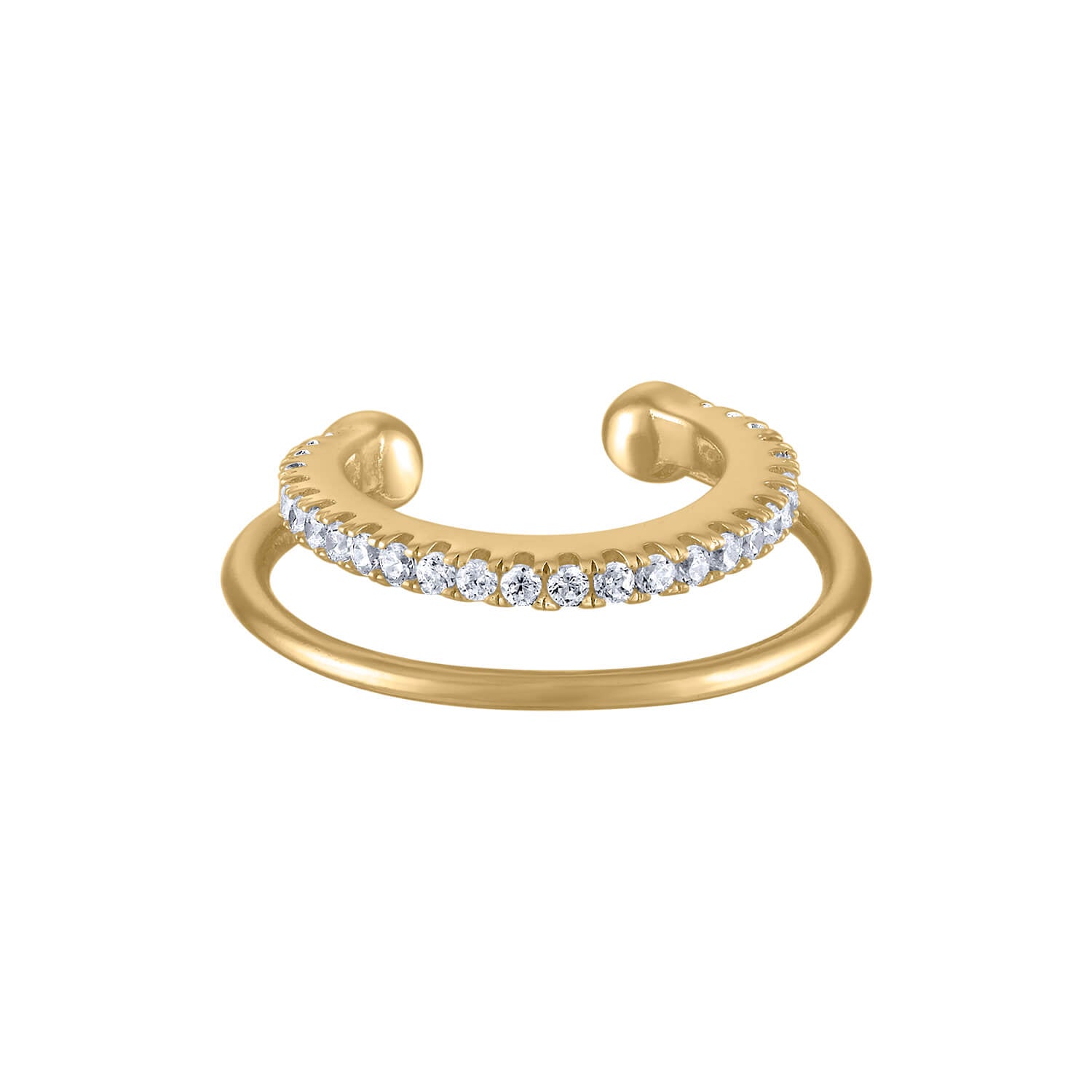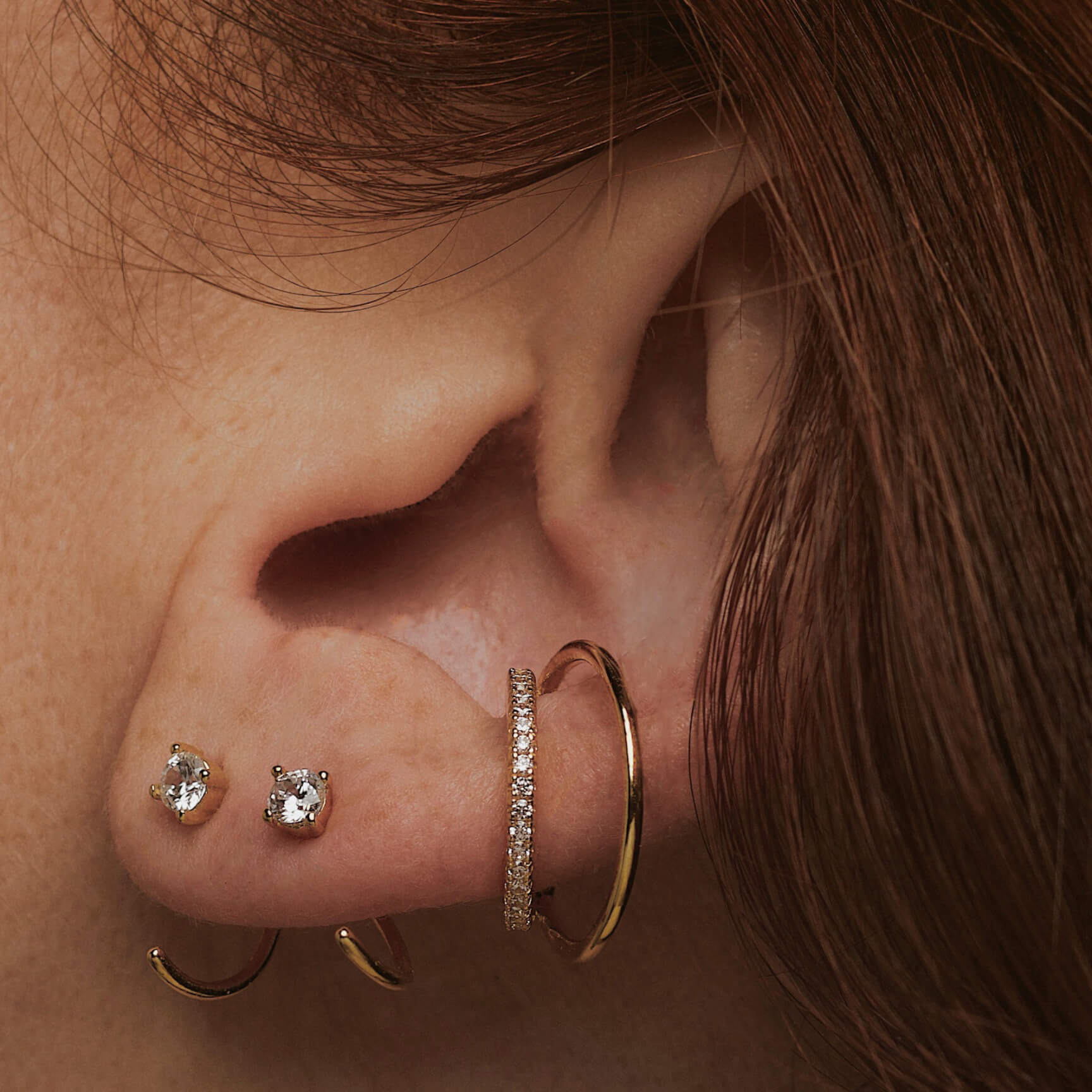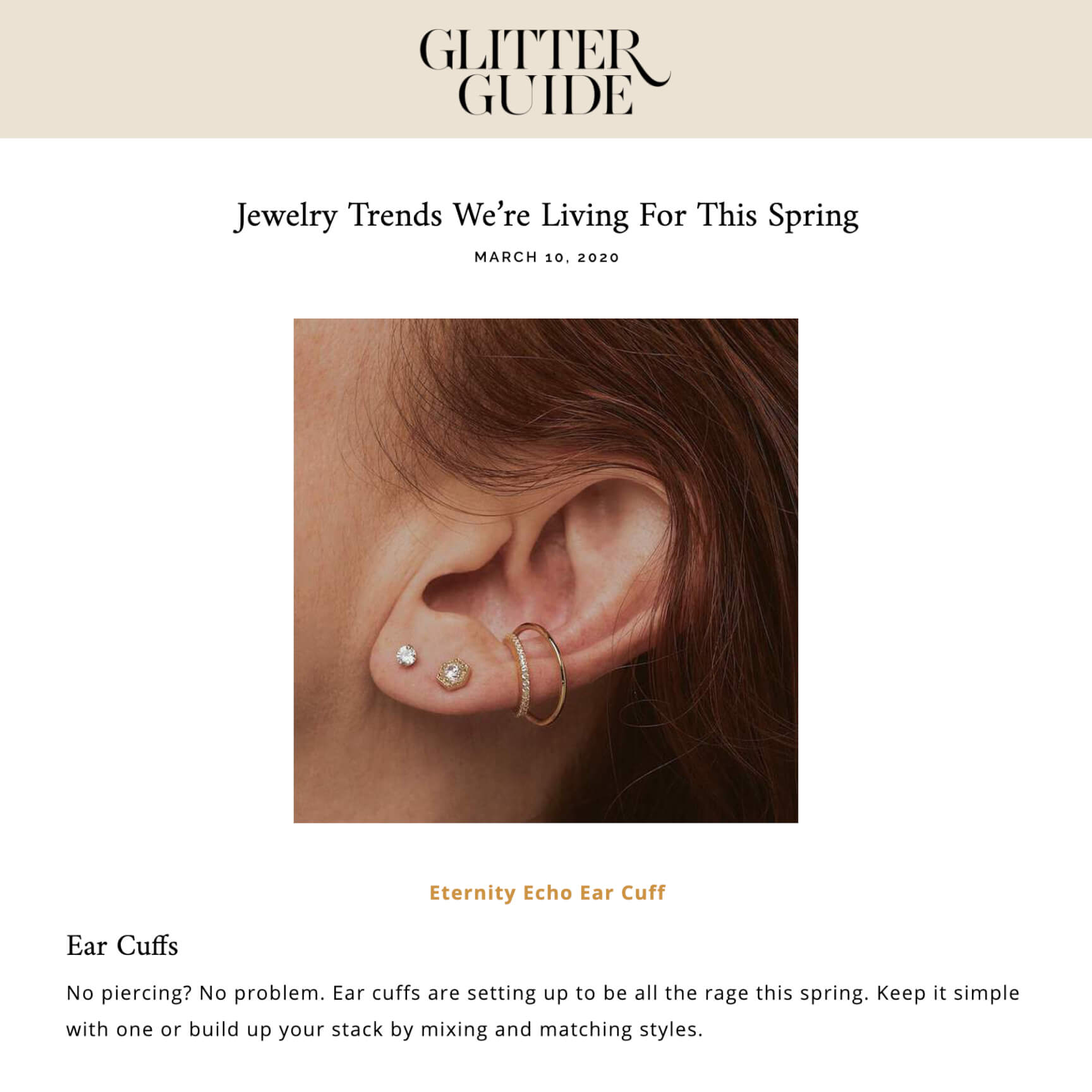 Eternity Echo Ear Cuff
$65.00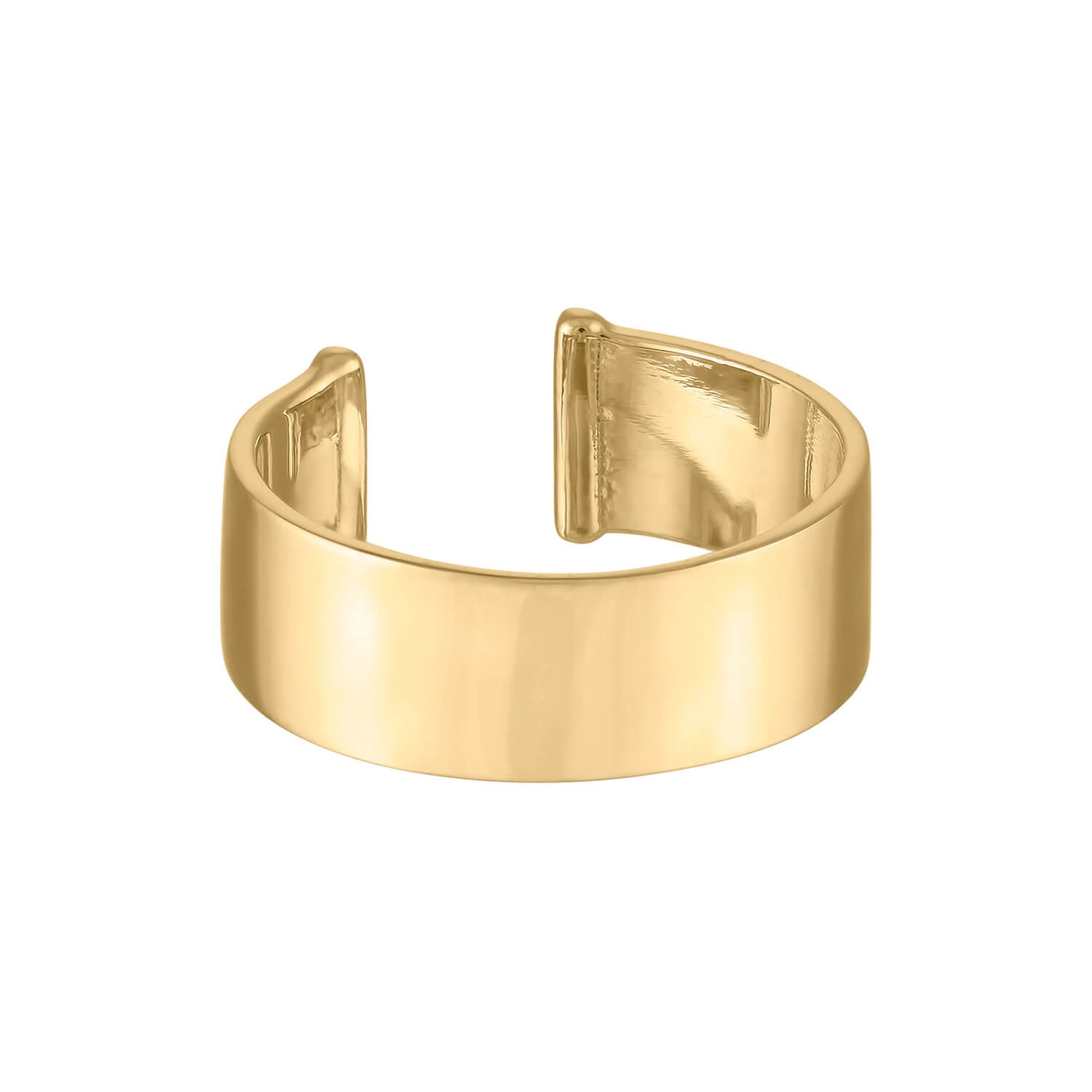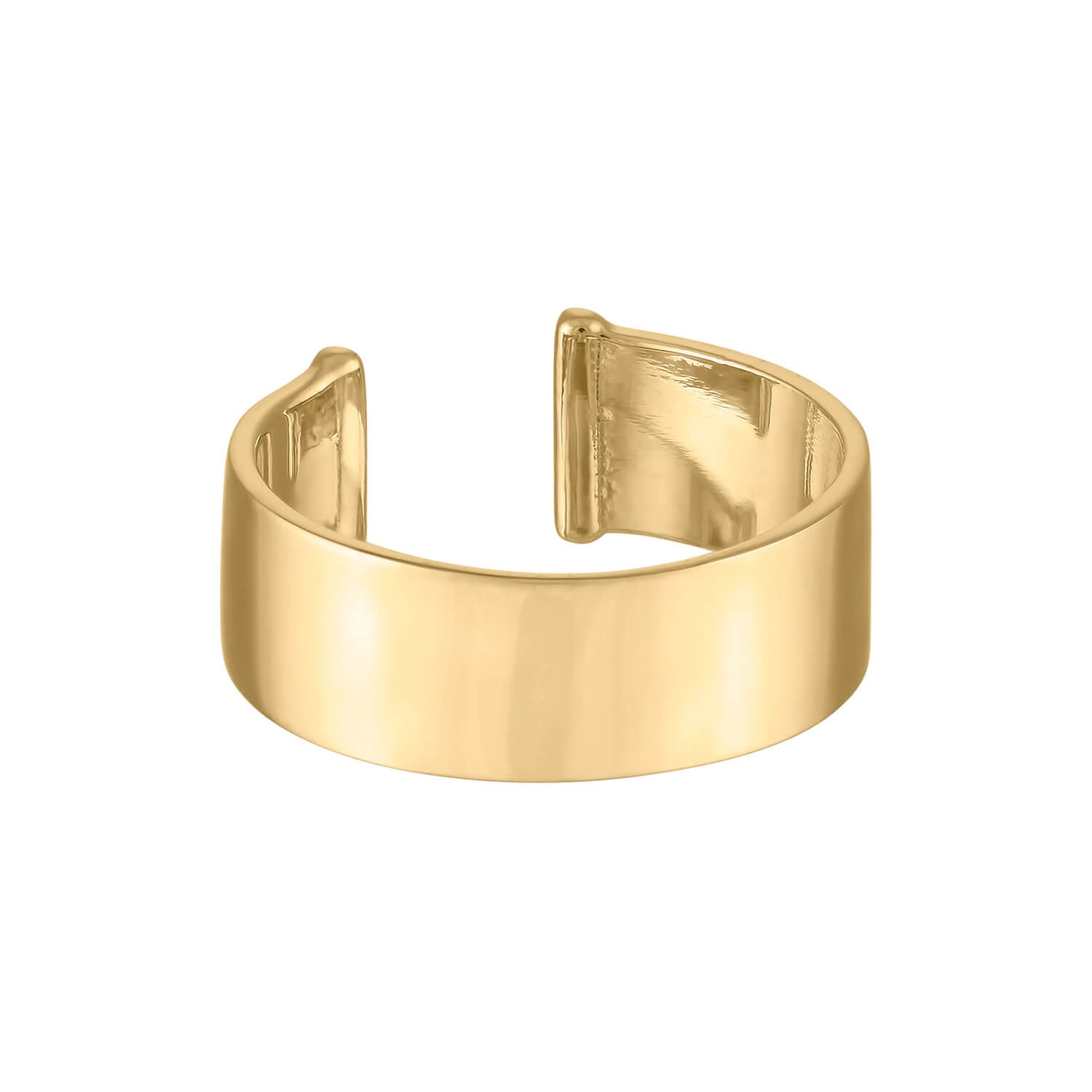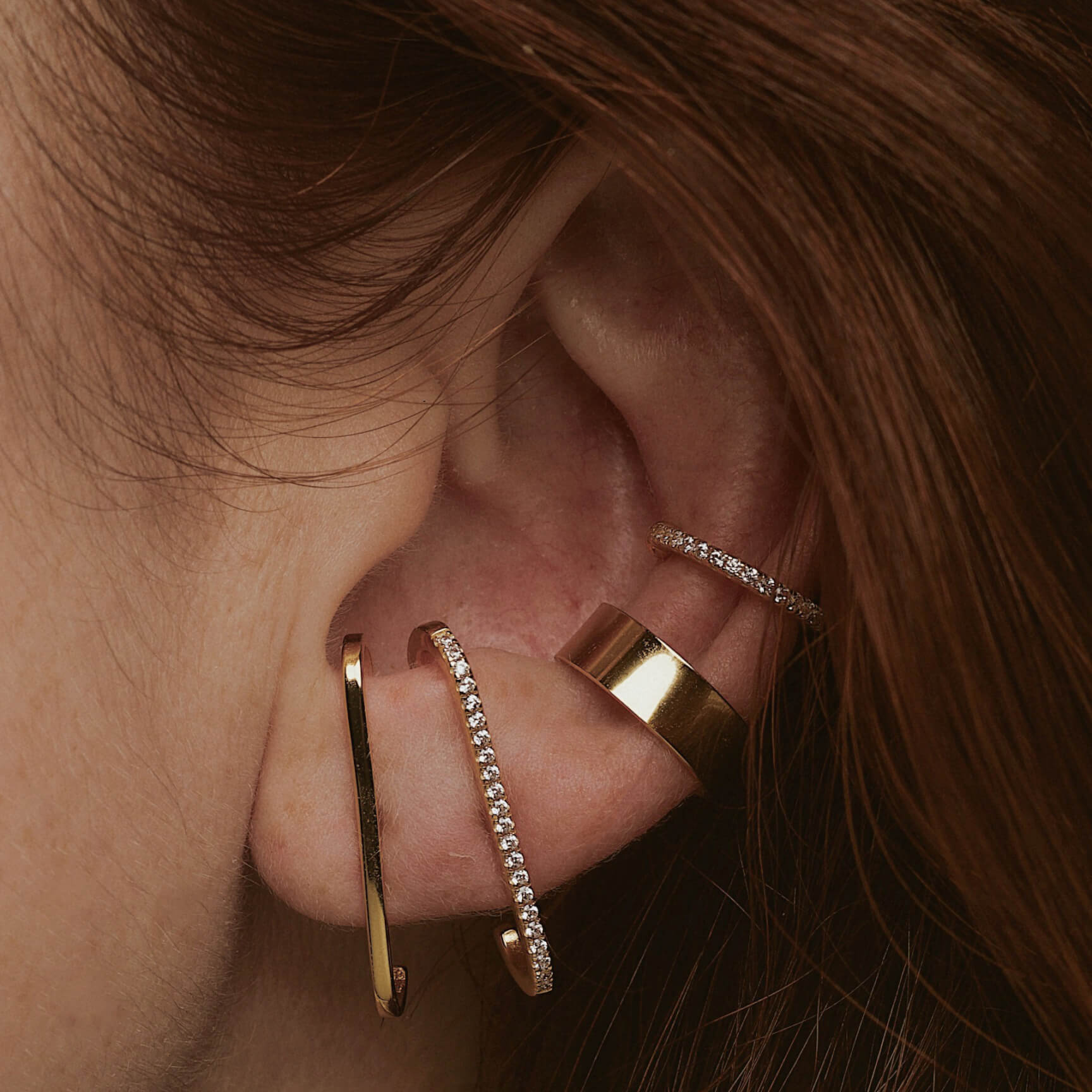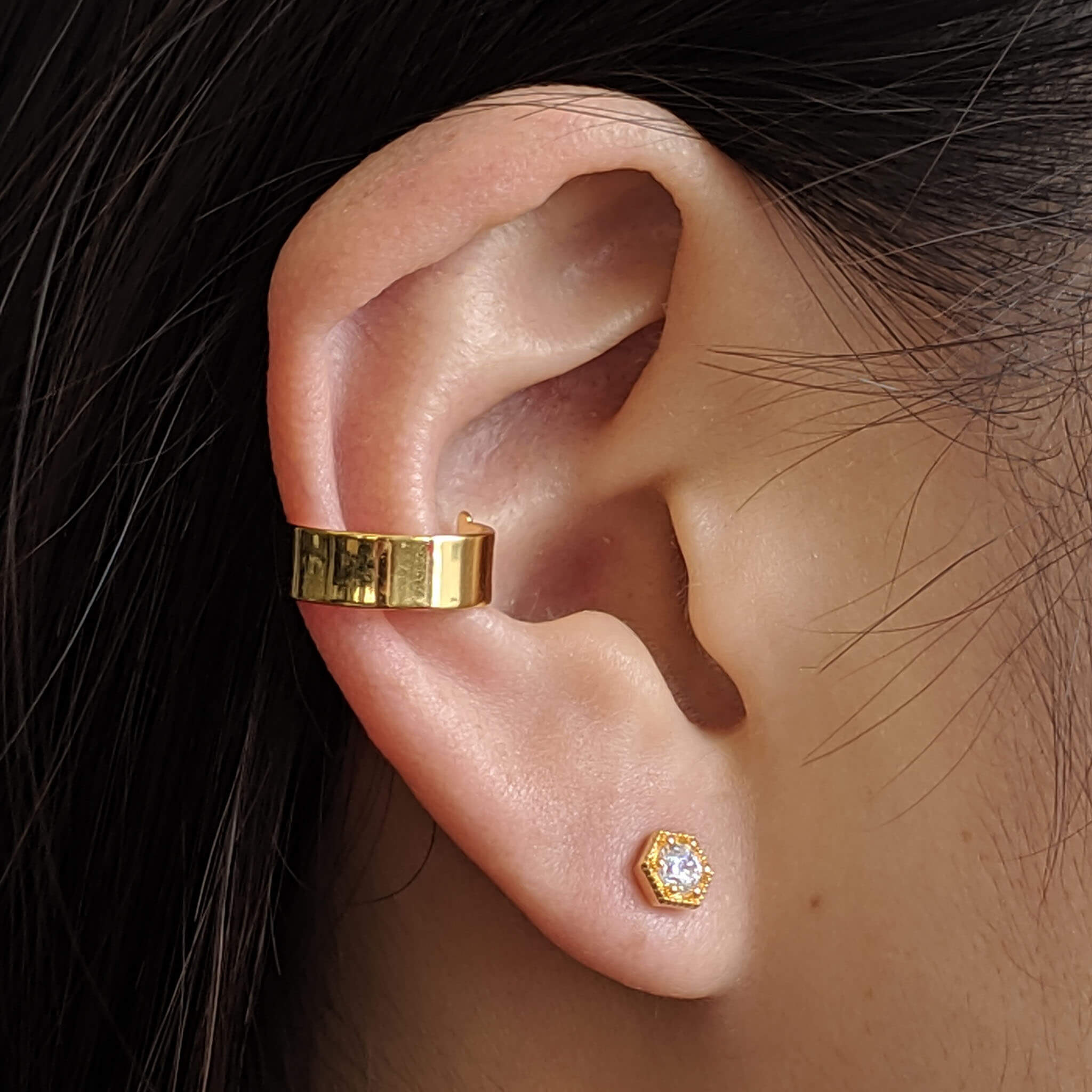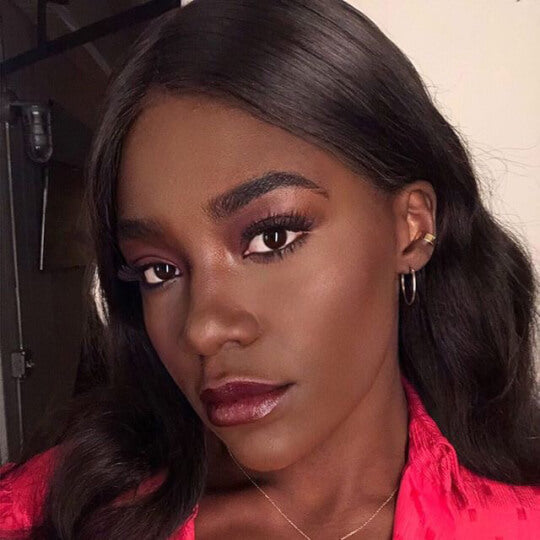 Architect Ear Cuff
$45.00