How to Wear Ear Cuffs: Everything You Need to Know
We hear you – you love ear cuffs! They're one of our signature designs, and they're also the style we get the most questions about.
What we love about ear cuffs is that they're no-piercing-required - so you can get the look of a cartilage piercing without any of the pain - or commitment.
Read on to find out why it's always cuffing season at Maison Miru 😗.
Left: Eternity Echo Ear Cuff + Architect Ear Cuff + Classic Ear Cuff
Middle: Architect Ear Cuff + Deco Stud Earrings
Right: Eternity Ear Cuff + Classic Suspender + Celestial Suspender
How can I level up my ear game?
Ear cuffs! Love the look of a decorated ear, but feeling commitment-phobic? Ear cuffs are a great way to try out the look without getting any additional piercings.
Is the ear cuff trend new?
The first ear cuff ever recorded in history, in 2000 BC, was called a Kaffa. It was designed to hug the curve on the outside edge of the ear, and because it put little weight on the ear, could be worn in large and dramatic styles.
Ear cuffs continued to be worn over the centuries, and were re-popularized during the 1990s grunge period in simple silver styles. They're back – in an unprecedented array of styles and shapes. There's never been a better time to rock an ear cuff!
Who's been wearing ear cuffs?
So many people! We've seen ear cuffs (both dramatic and simple) styled on high fashion designers, top style bloggers, and stars such as Rihanna and Lupita Nyong'o.
Do I need to pierce my ears?
Nope, no need to go to the piercer. You can slip an ear cuff right on and see what it would look like to have a cartilage piercing, without any of the pain or care required to take care of a piercing. All of the style, none of the responsibility! ✨

What should I team my ear cuffs with?
Ear cuffs are versatile, pairing well with delicate stud earrings and hoop earrings. With endless mixing and matching possibilities, you truly can create your own ear party – from an intimate, small cluster of two to three earrings to an all out festival with a fully decorated ear.
There are no right and wrong answers here – it's really about embracing your own personal style. Two classic, can't-go-wrong combos are the Eternity Ear Cuff worn with the Whisper Open Hoops and the Classic Ear Cuff with the Little Bar Studs.



Eternity Ear Cuff + Whisper Open Hoops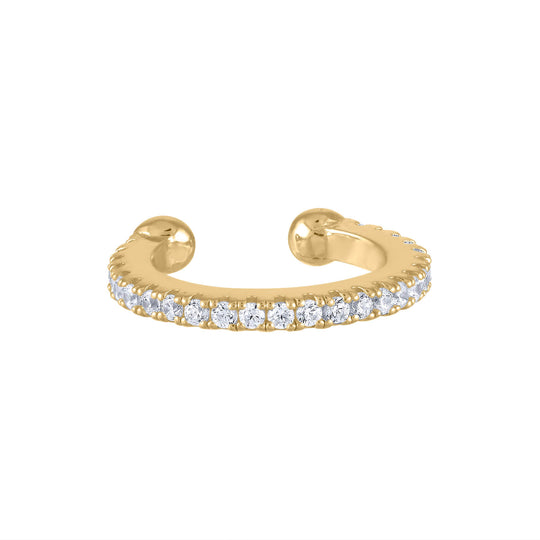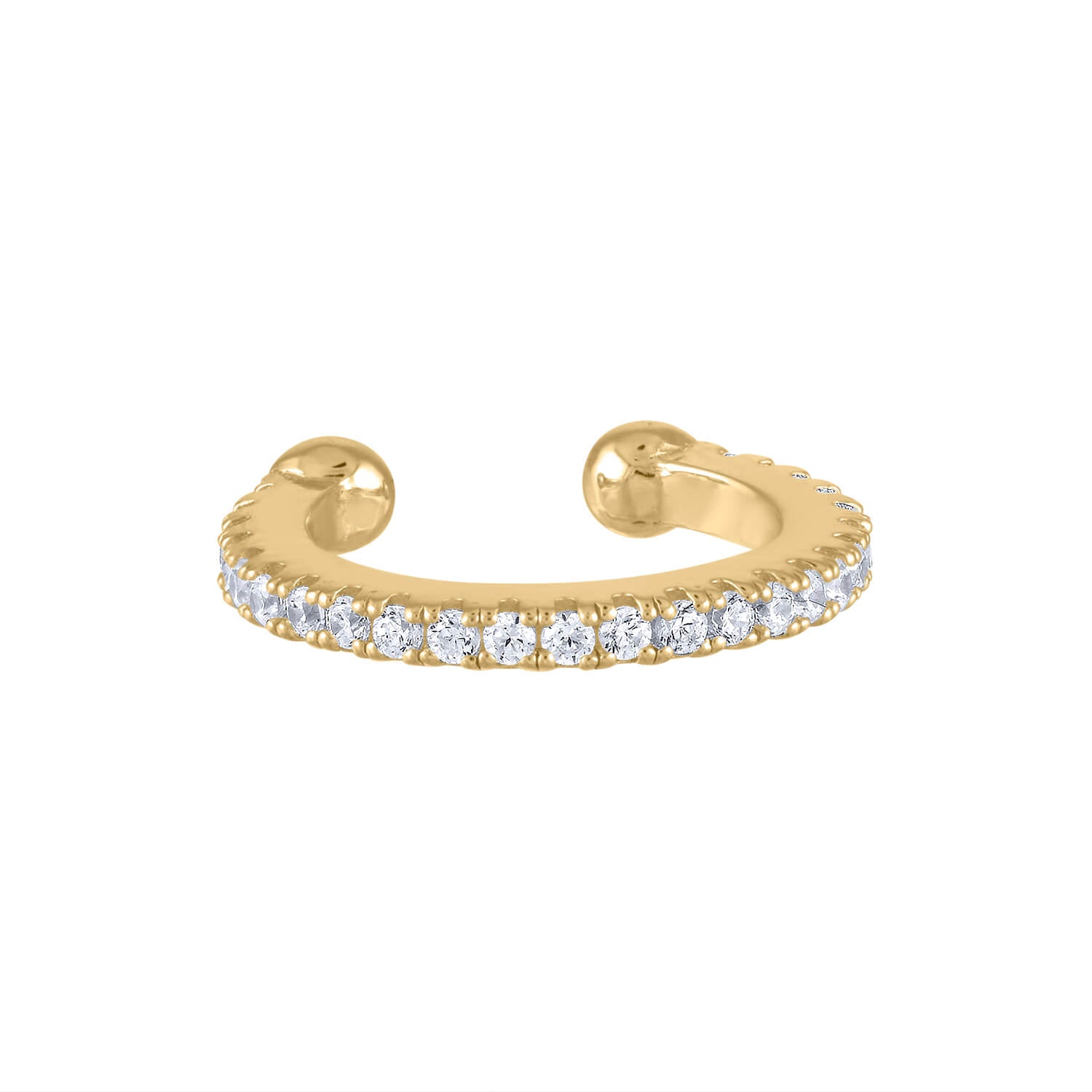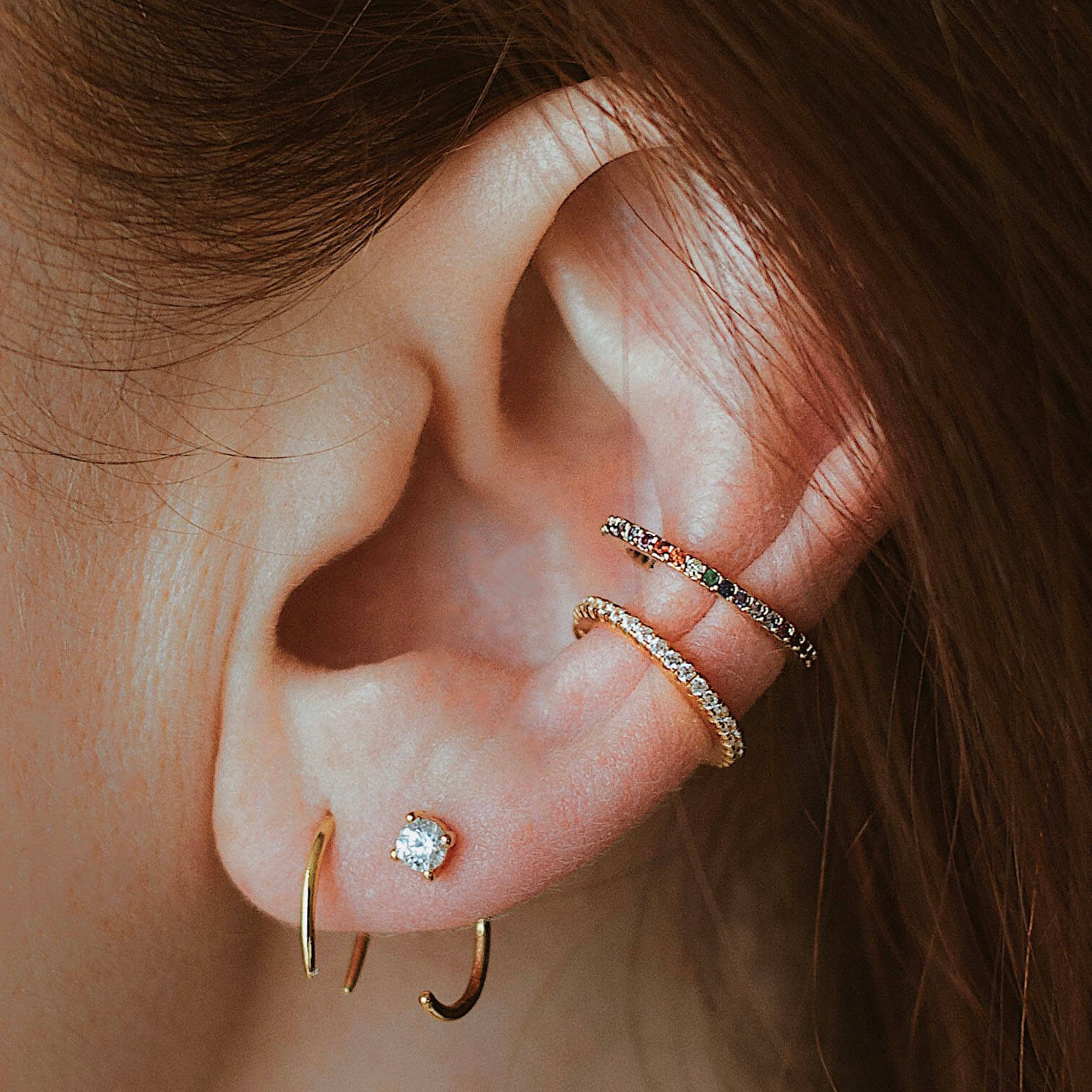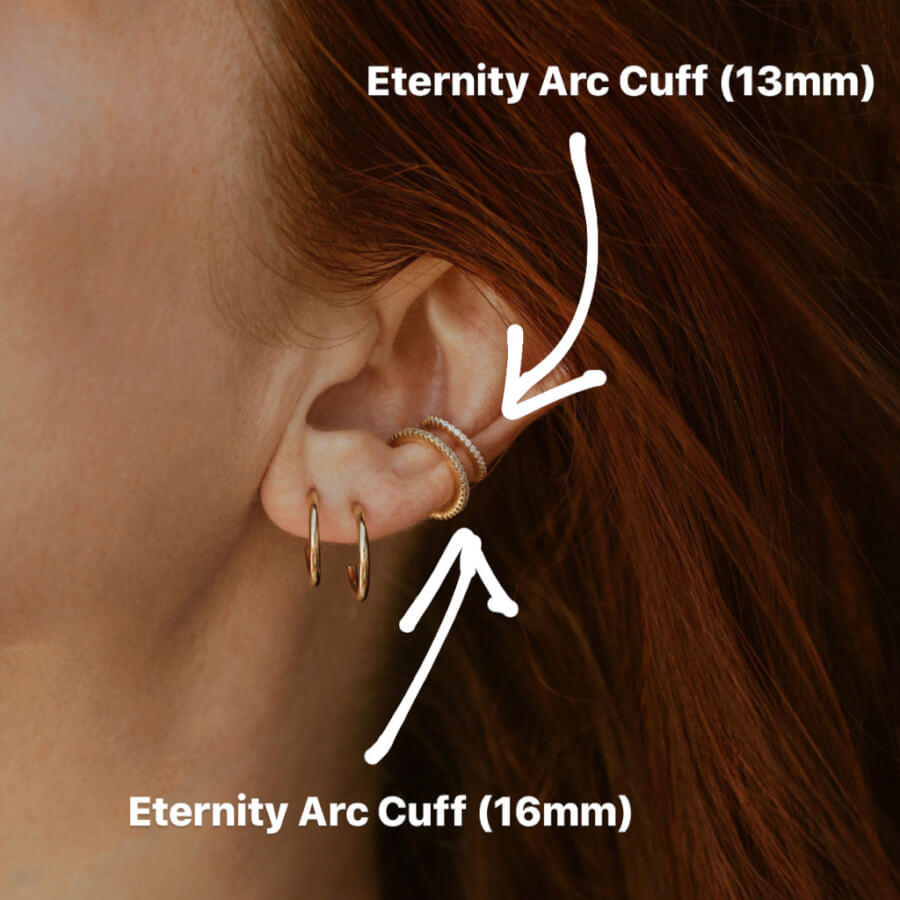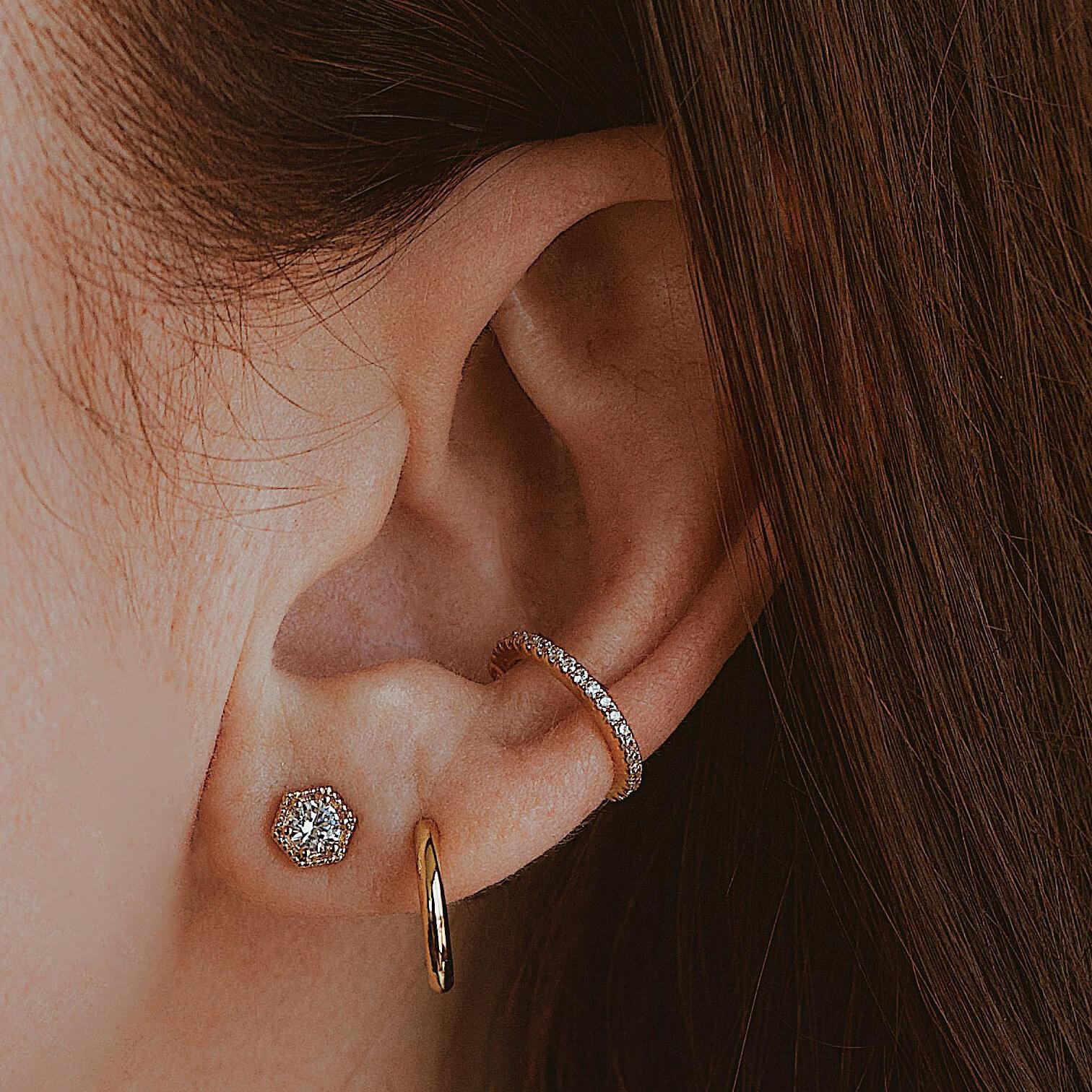 Eternity Ear Cuff
$50.00
Whisper Open Hoop Earrings
$65.00



Classic Ear Cuff + Little Bar Studs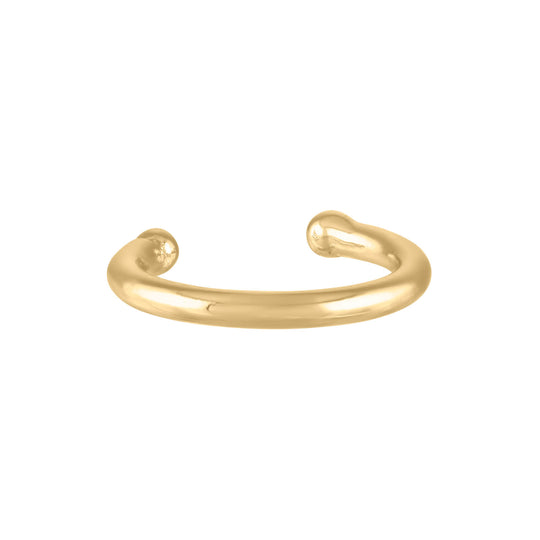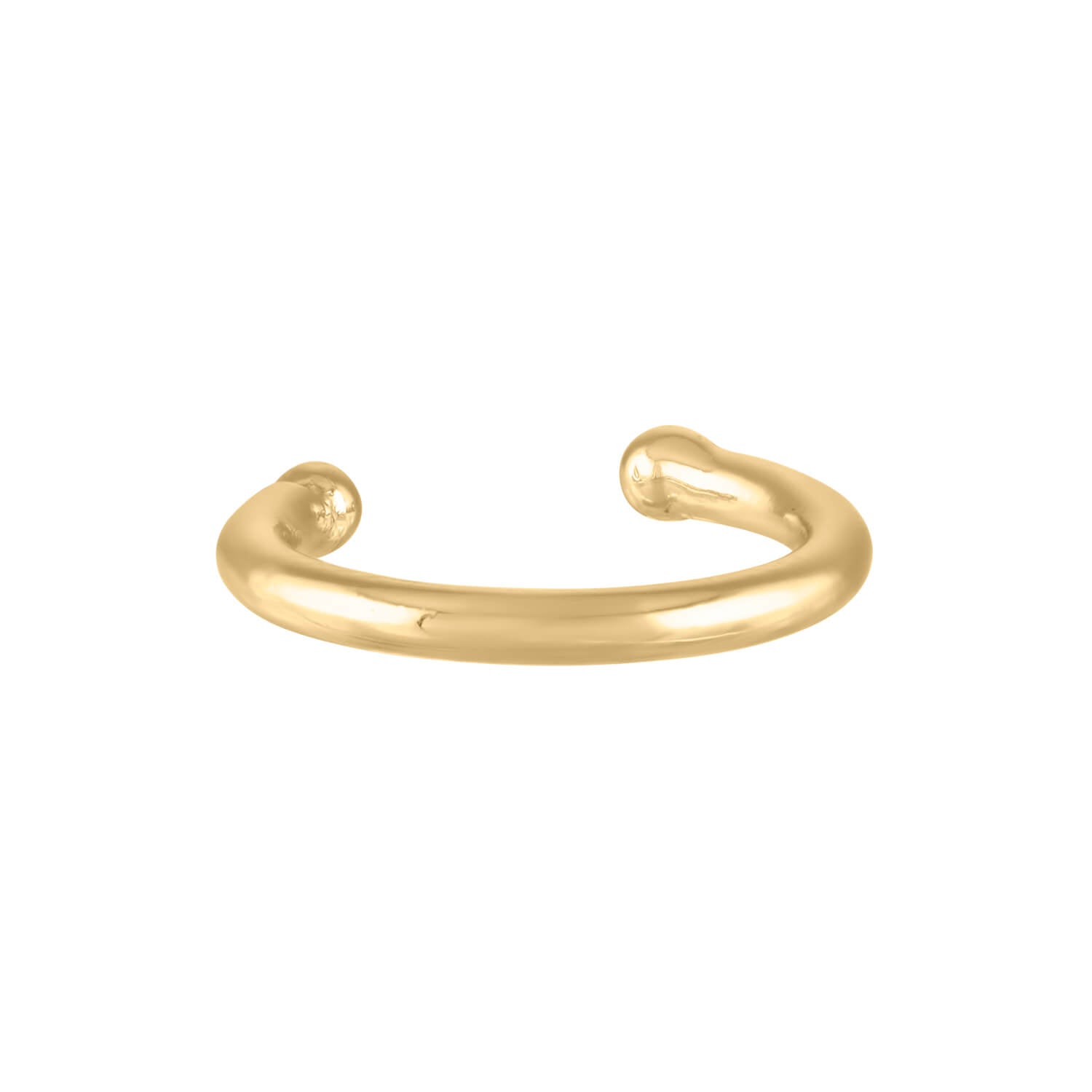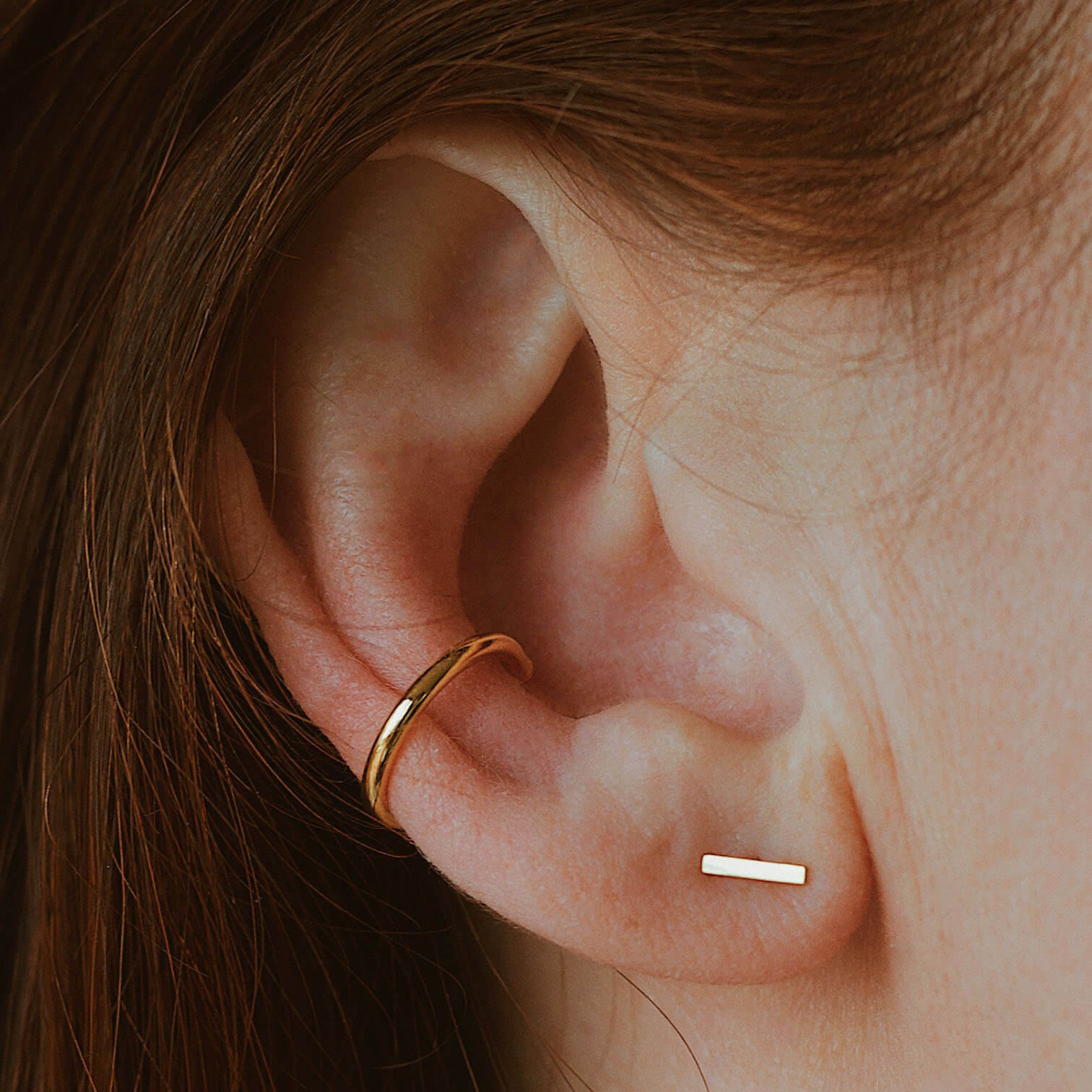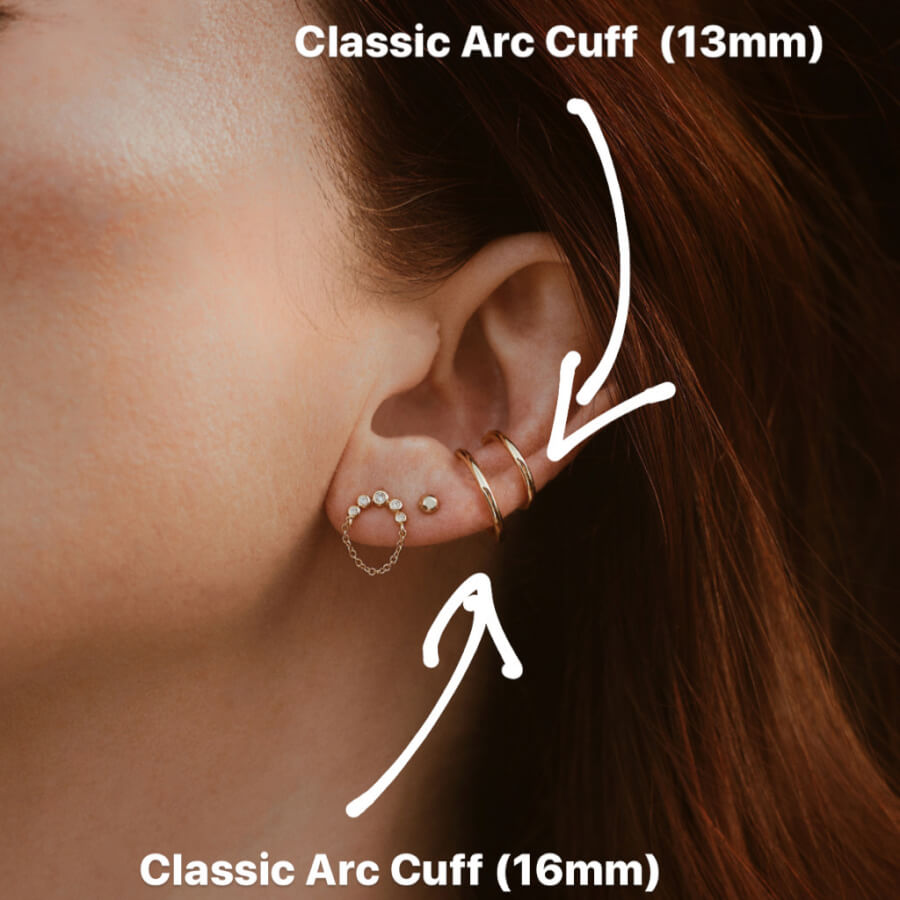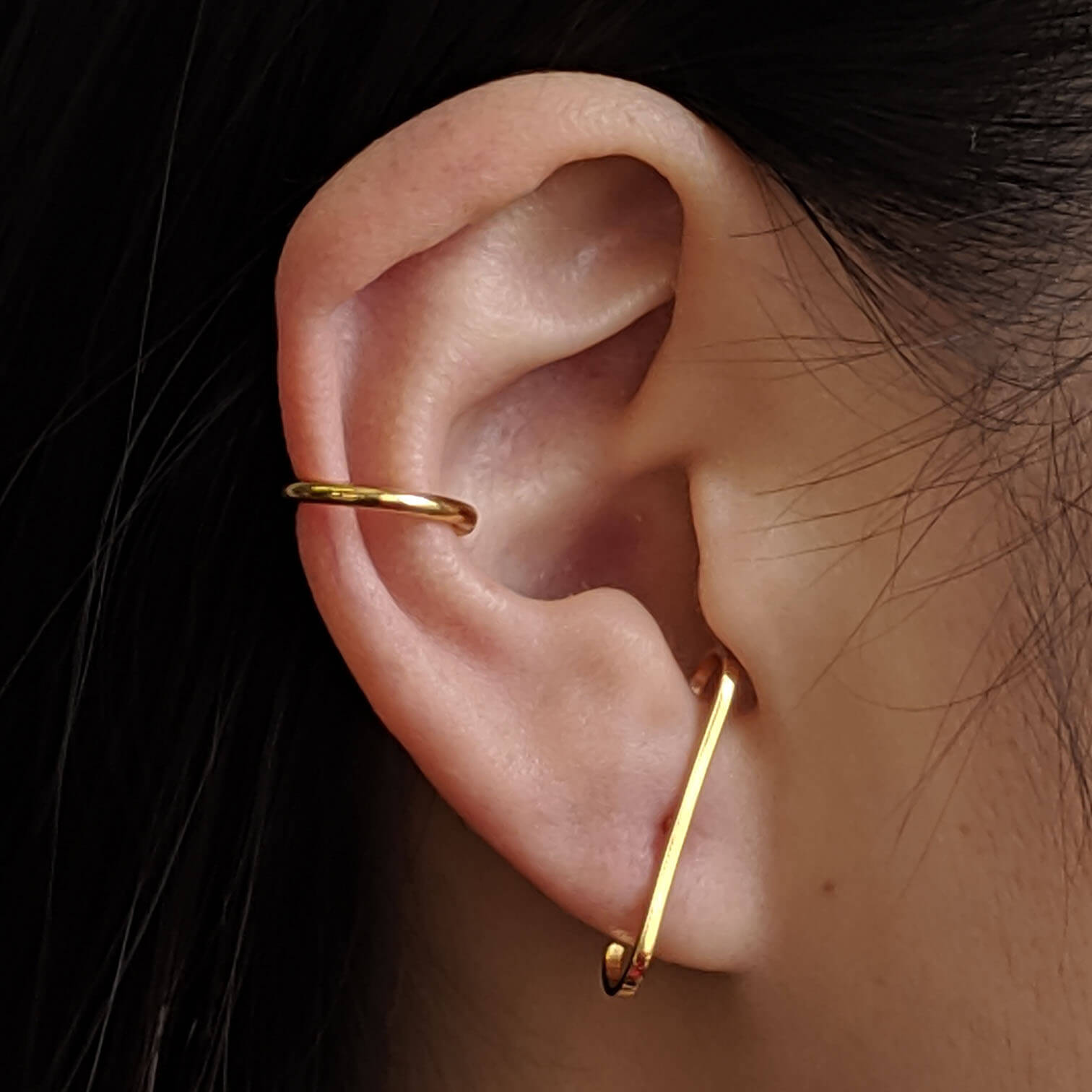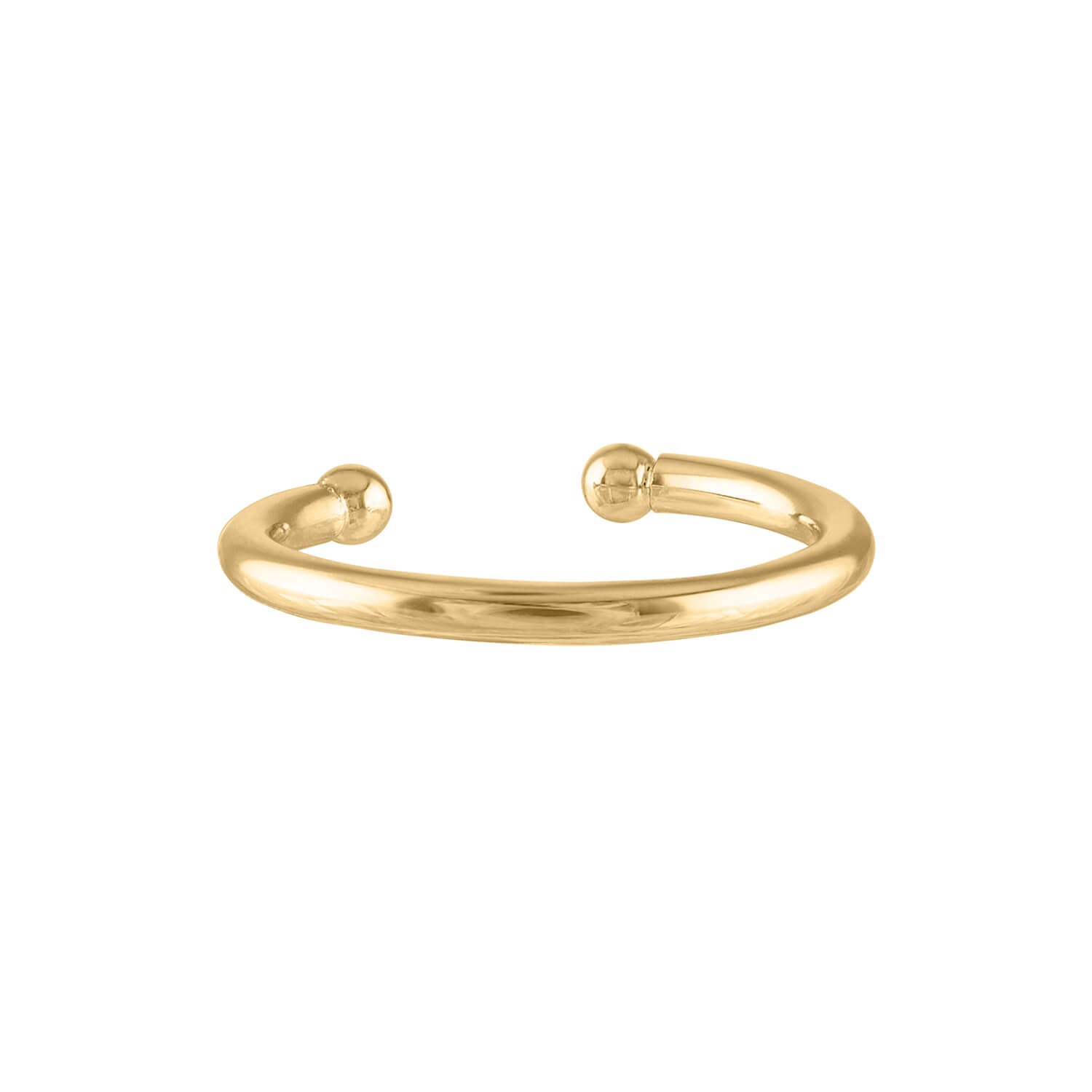 Classic Ear Cuff
$45.00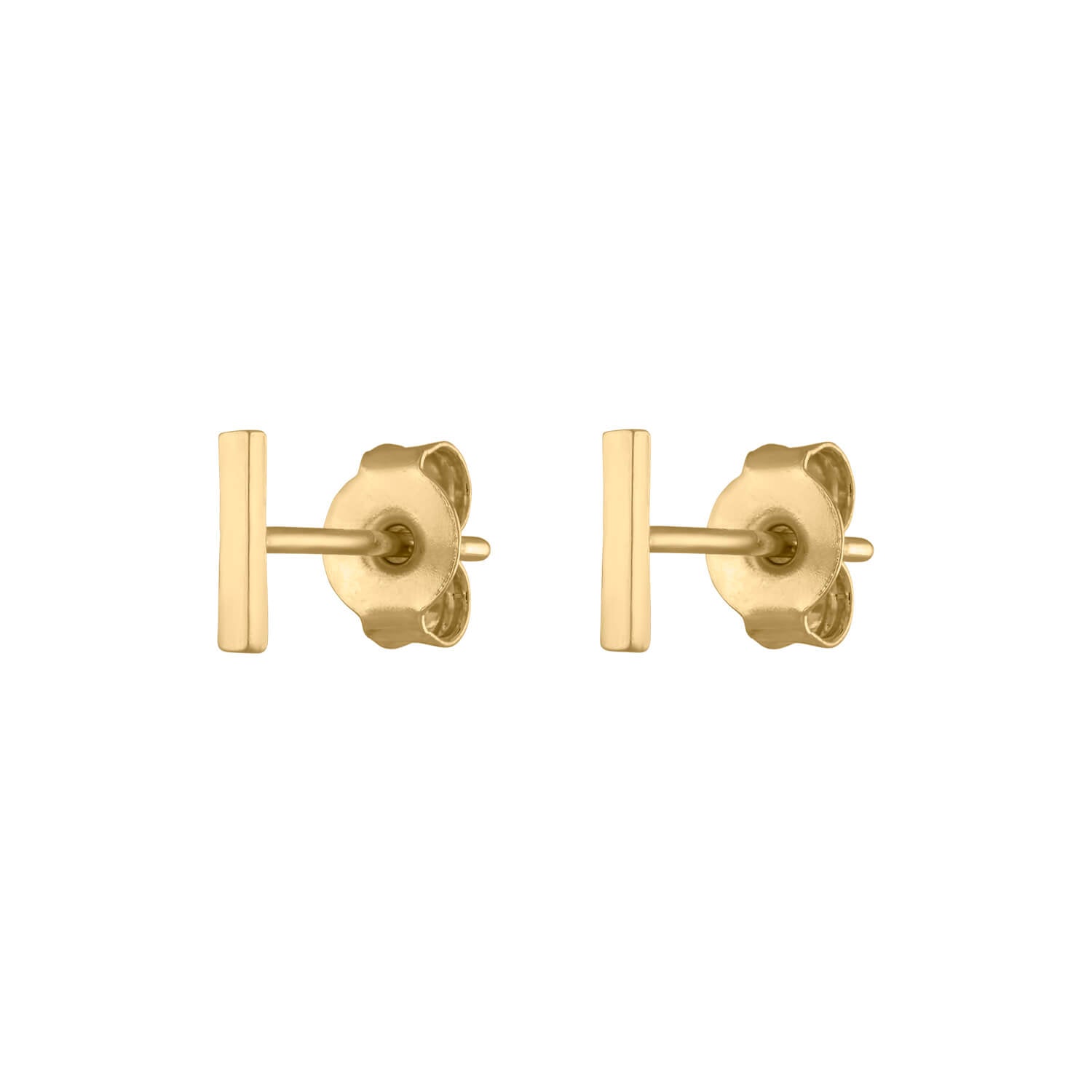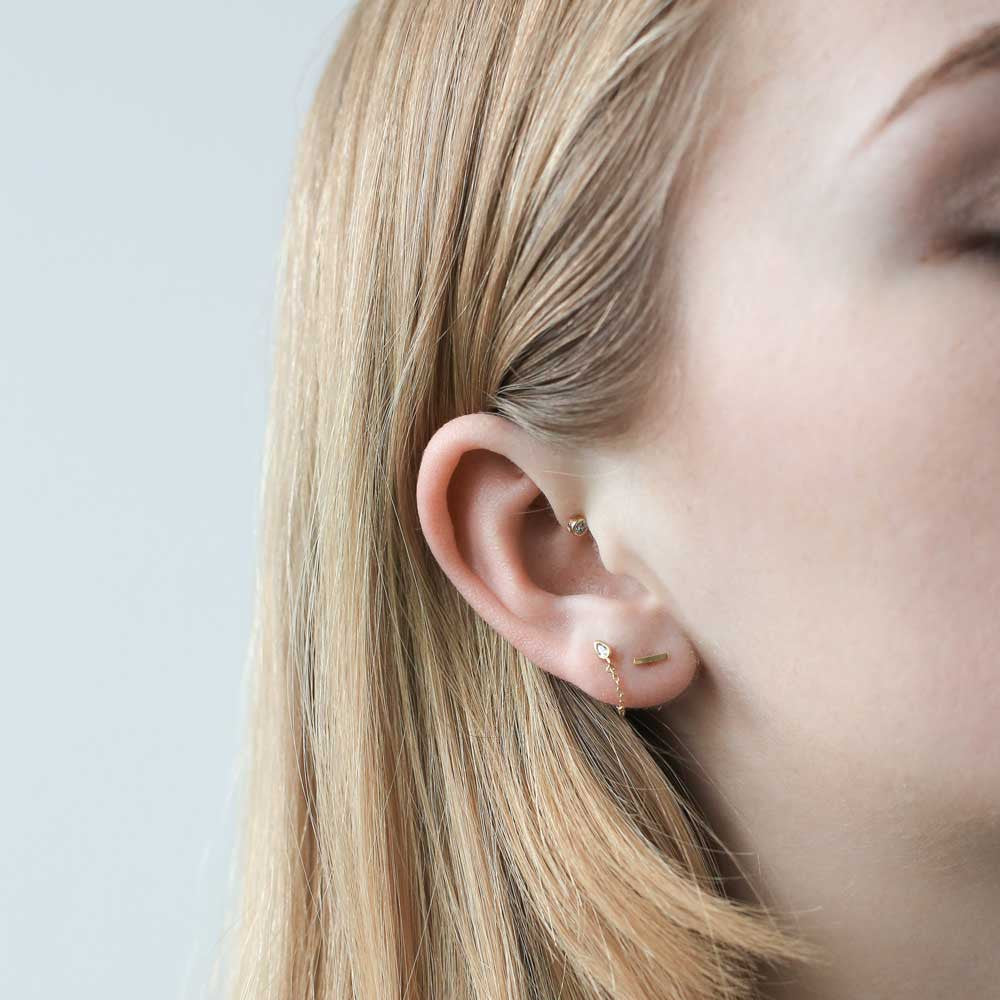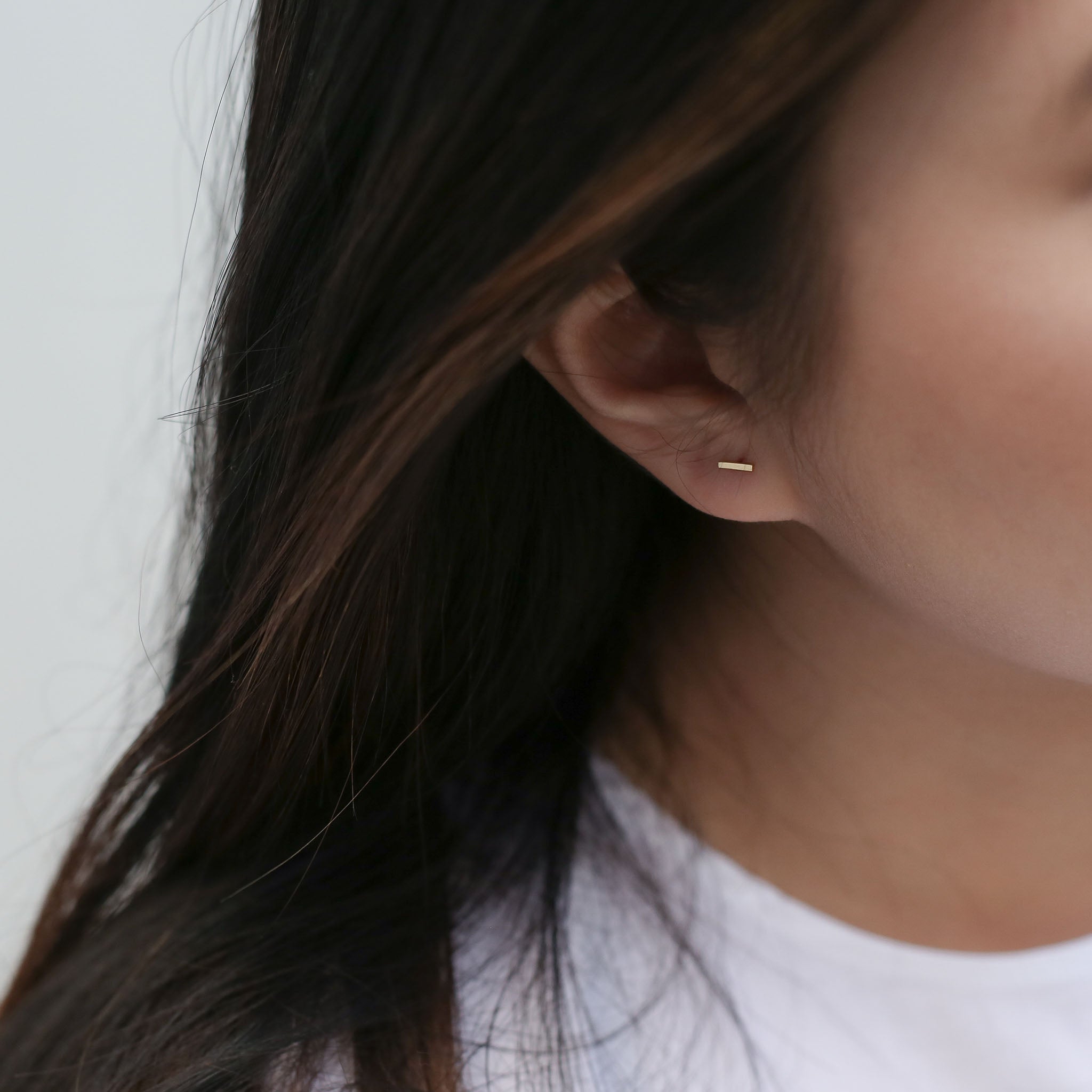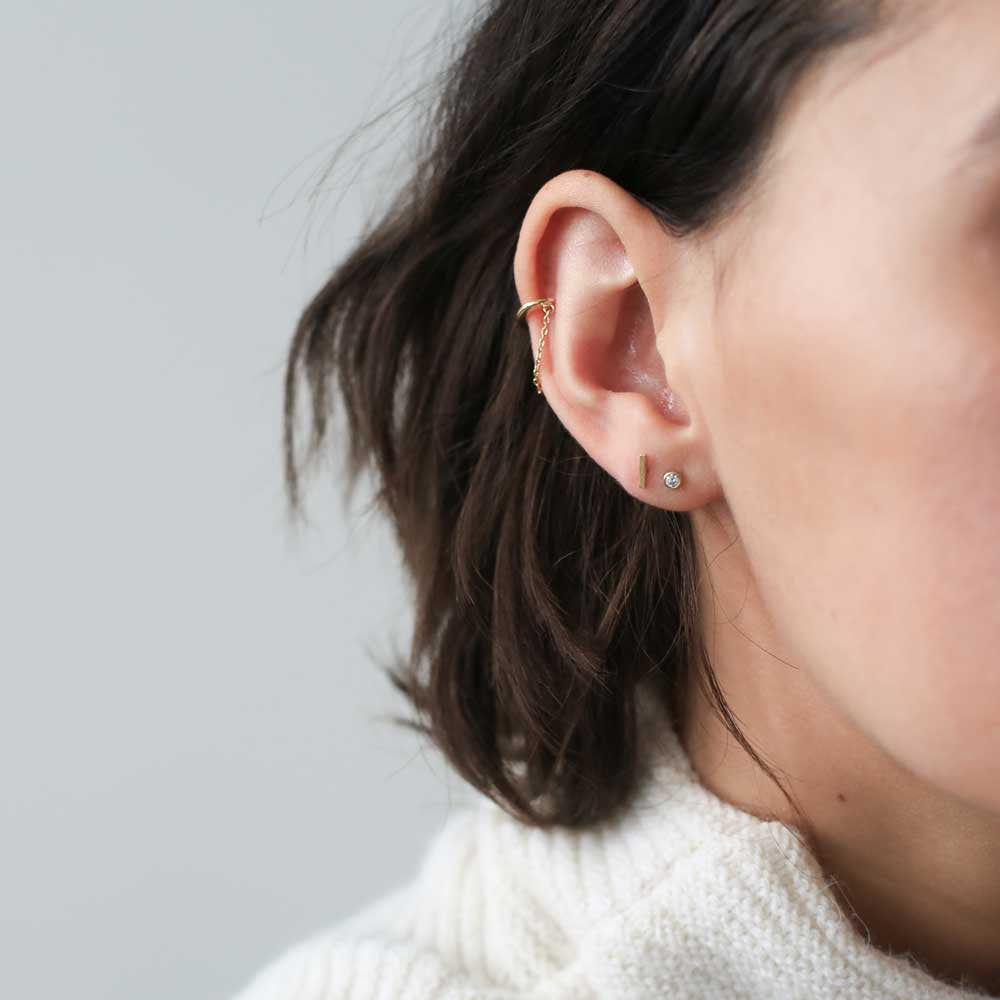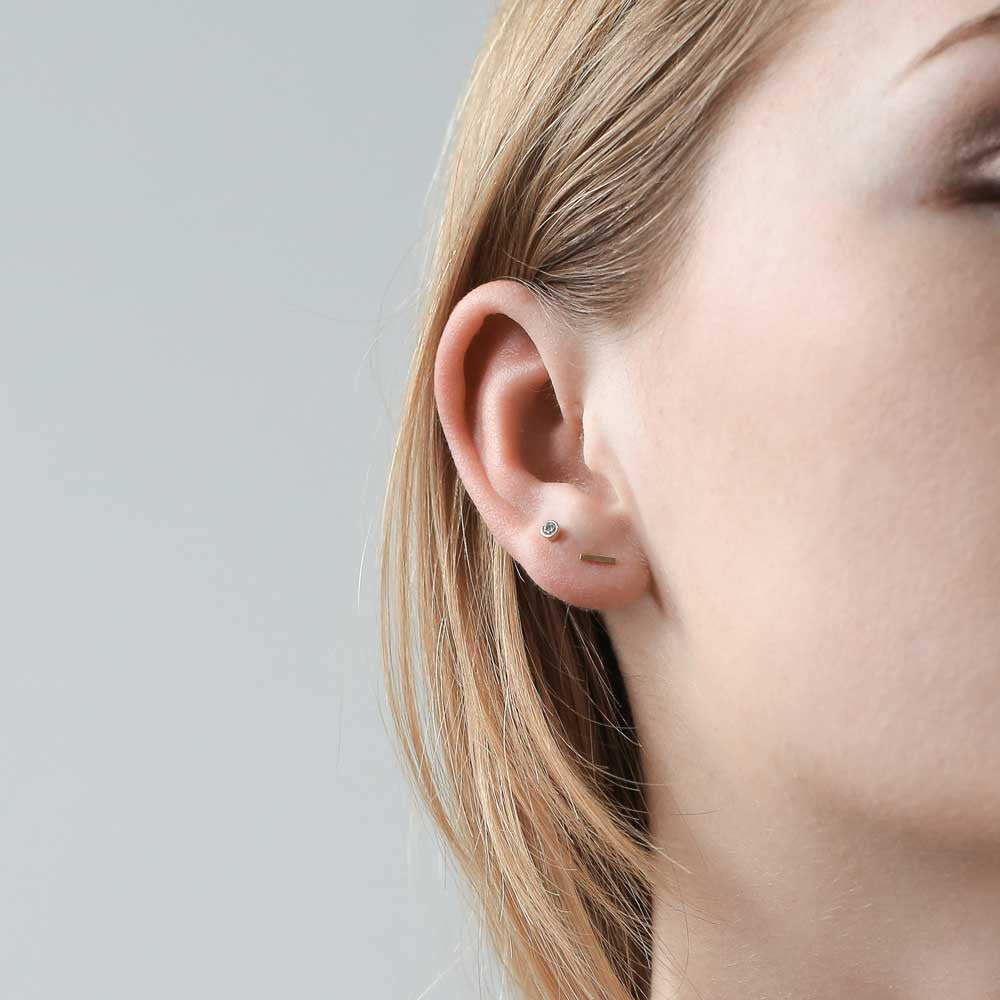 Little Bar Studs
$45.00
How do I put my ear cuff on?
Placing an ear cuff on your ear for the first time may be slightly tricky, but with a little practice, it will become second nature.
✨ Begin by standing in front of a mirror and holding the ear cuff parallel to your ear.
✨ Slip the cuff on the thinnest part of your ear, and then slide it down to adjust.
✨ The ear cuff should securely hug your ear and feel comfortable.
✨ You'll know that it's the right size when you can gently tug on it and it doesn't come off.

How do I adjust my ear cuff to size?
Our ear cuffs are designed a little oversized so that they'll fit a wider variety of ear shapes. We designed them extra thick for quality to hold their shape over time - that way, they won't lose their shape and fall off your ear.
To size our ear cuffs down, pinch the two ends of the cuff between your thumb and forefinger and gently press in until you reach the desired size. If the cuff is too thick to pinch with your fingers, use a pair of pliers to gently press the two ends together using a small cloth to prevent scratching of the surface.
You can also size up the cuffs using a pair of pliers to expand the space between the two ends – just apply equal pressure outward as you're expanding the cuff to keep it balanced.
Can I sleep in my ear cuff?
When it comes to whether or not to sleep in an ear cuff, that is totally up to you. Small, simple ear cuffs are generally more comfortable to sleep in than large, elaborate ones. 🌙
What are some of your favorite ear cuff looks?
We're not supposed to play favorites, but here are a few ear cuff looks that we can't get enough of 🙂

@styleappetite in our Modernist Ear Cuff, Mini Eternity Hoop Earring, Falling Star Chain Earring, and Halo Oval Hoop.
@fitriatjandra dazzles in our 2.5" Classic Gold Hoop and Eternity Echo Ear Cuff⁠.
@thewhiteocean in our Classic Ear Cuff, Little Bar Studs, and Classic Huggie Hoops.
Our Whisper Ear Climber and Architect Ear Cuff in Sterling Silver, as modeled on our intern Kiara.
👇 A few customer favorites👇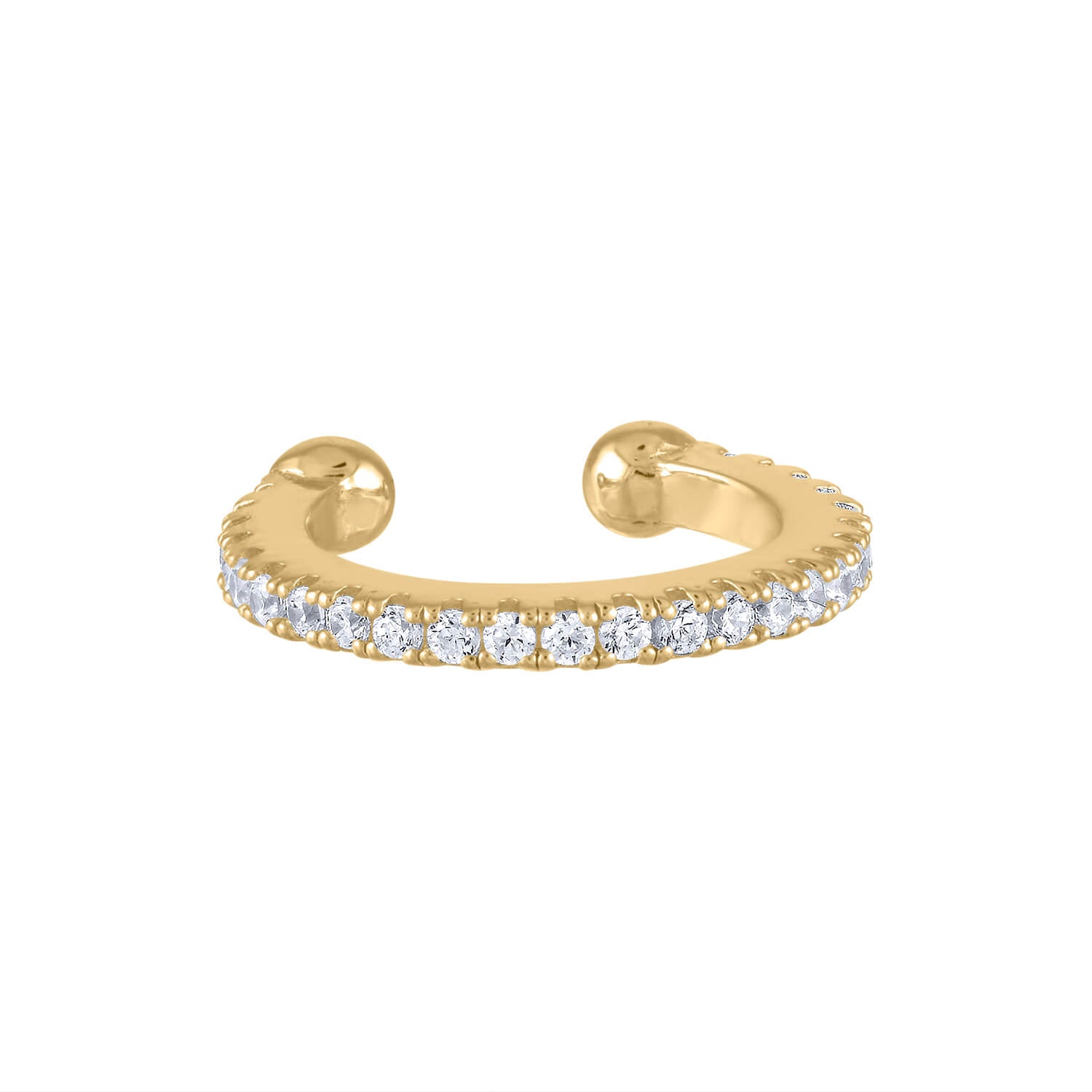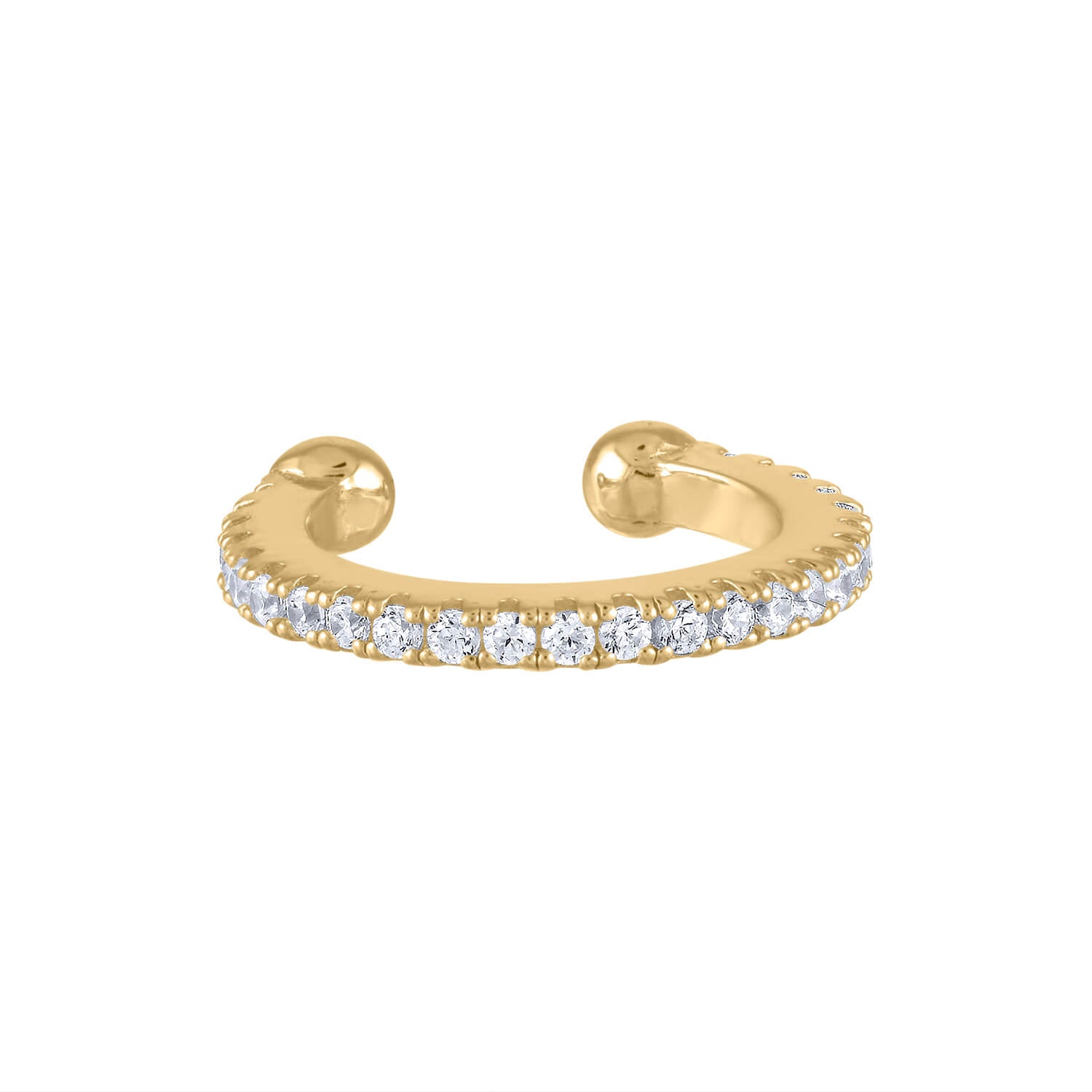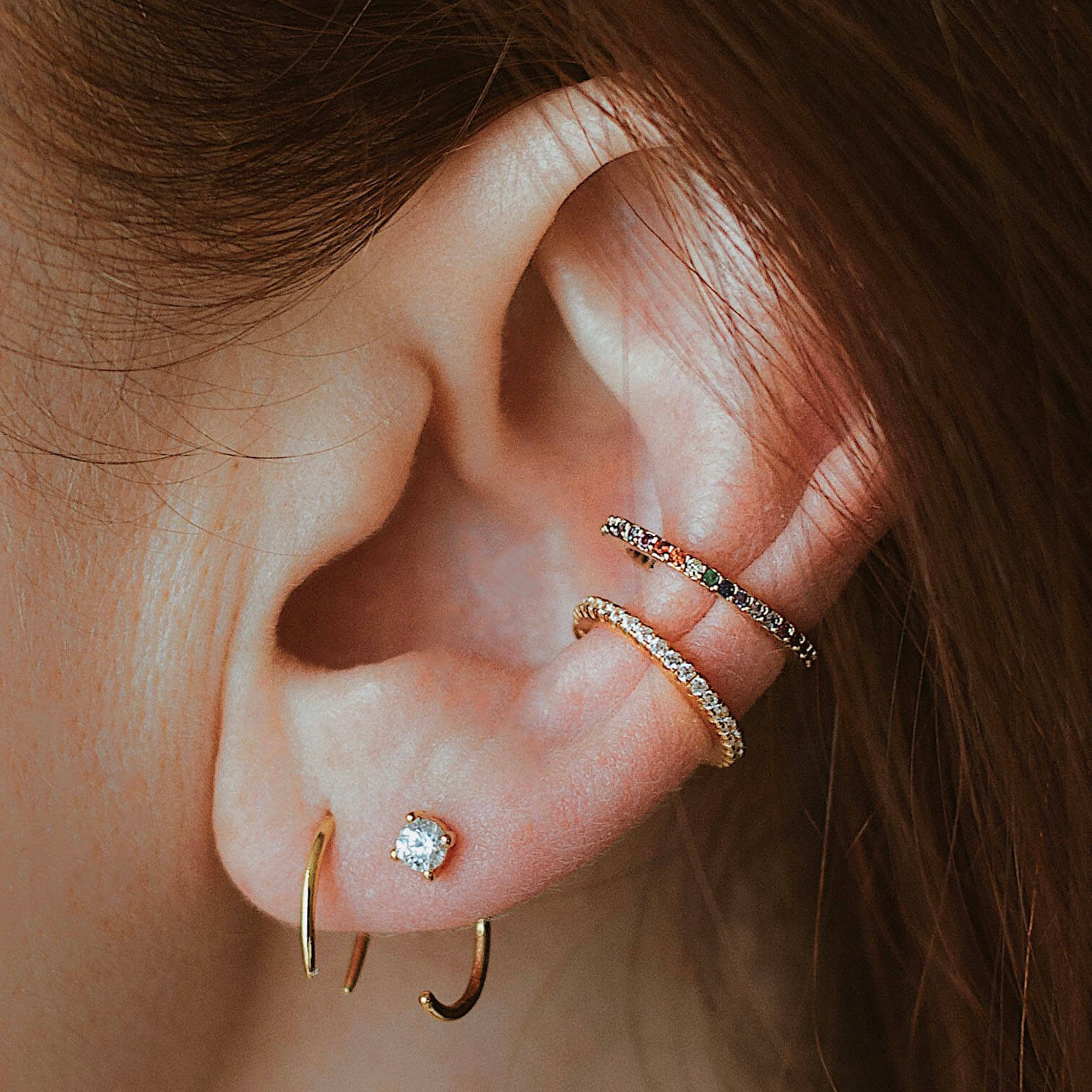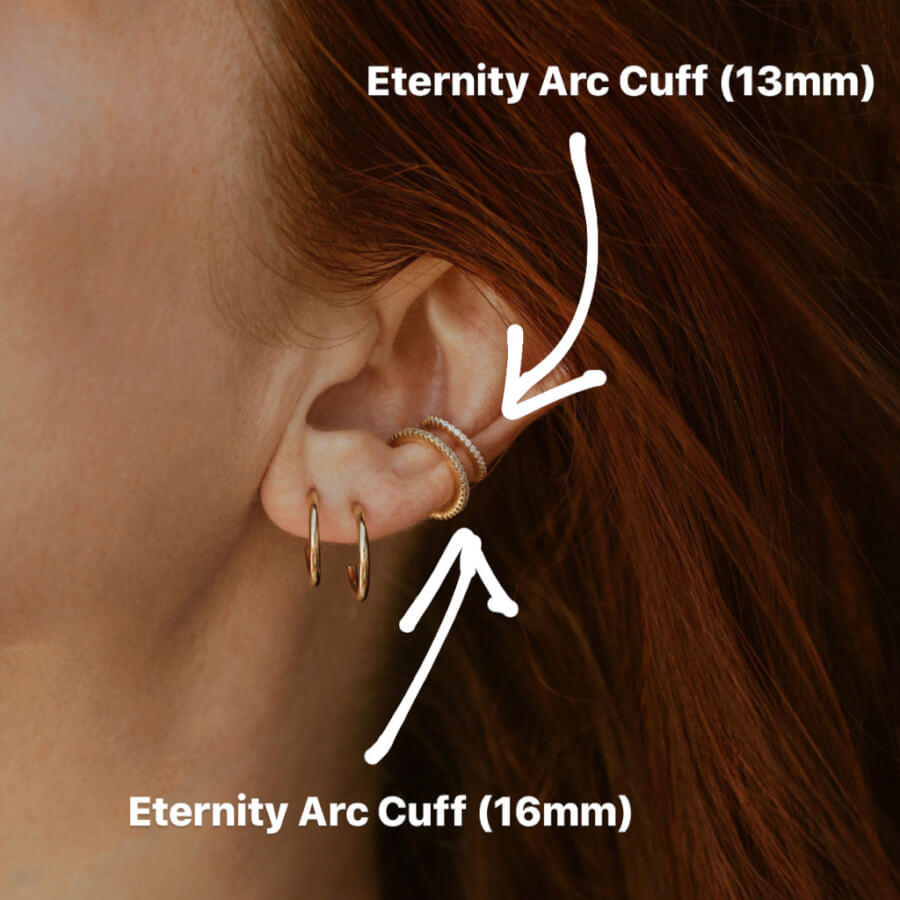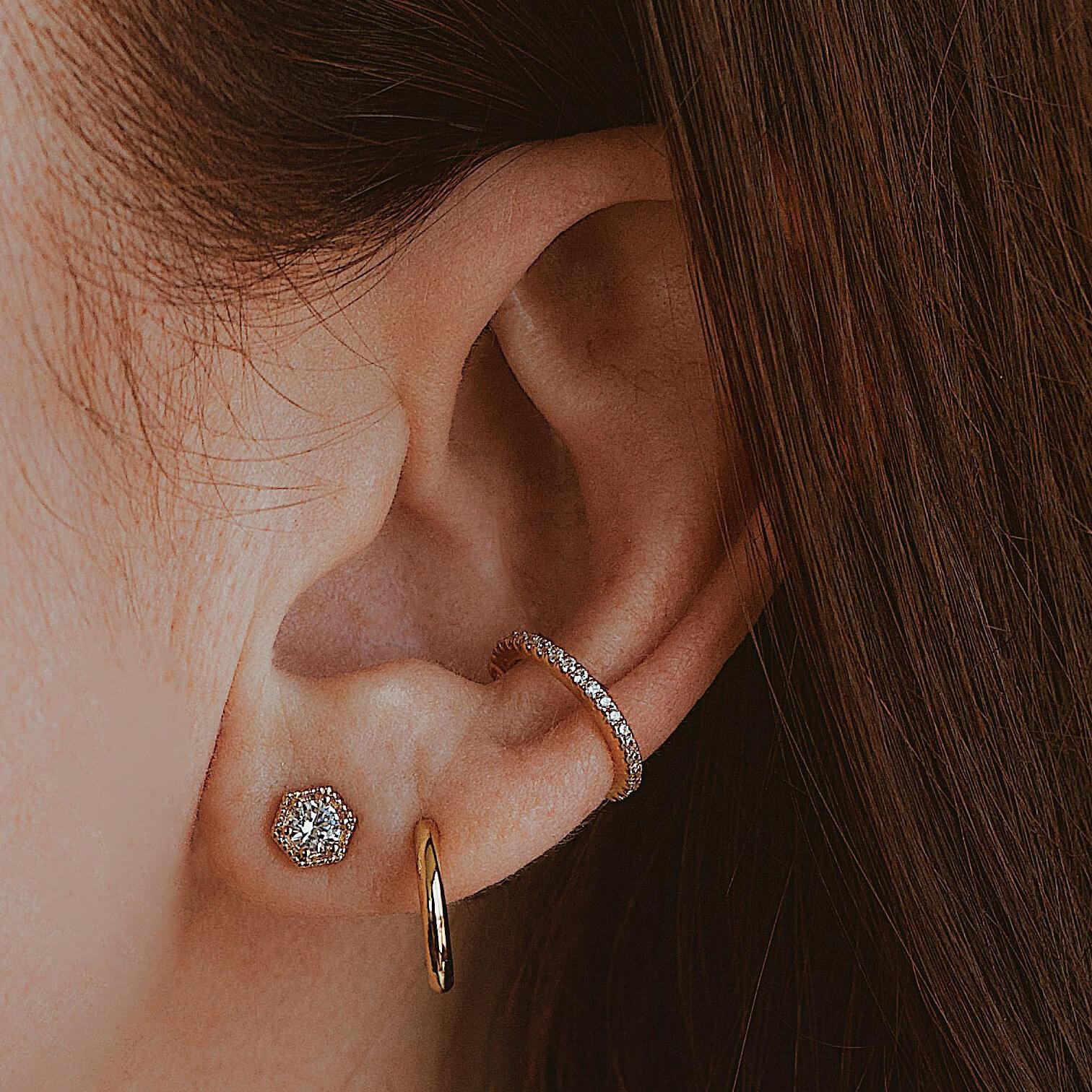 Eternity Ear Cuff
$50.00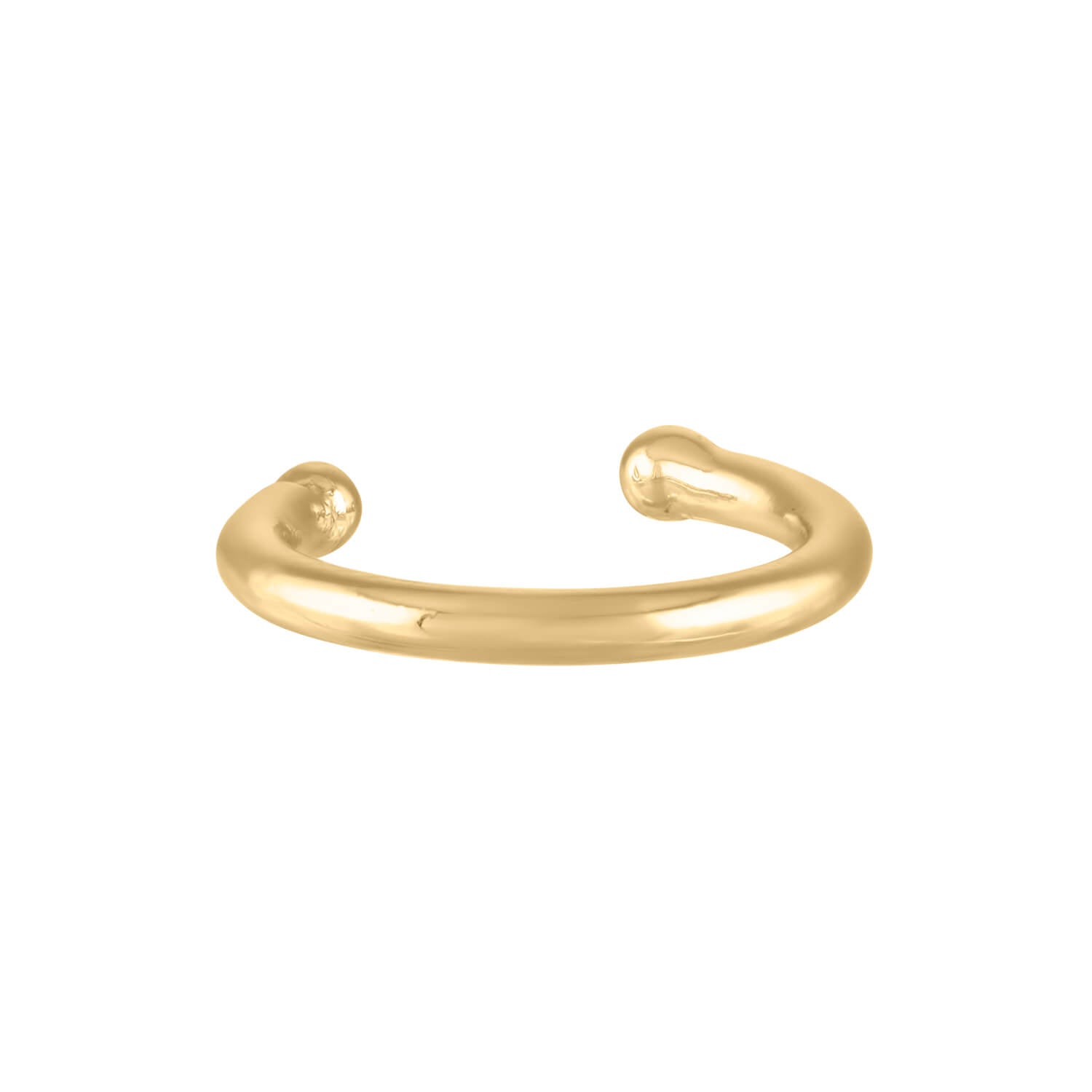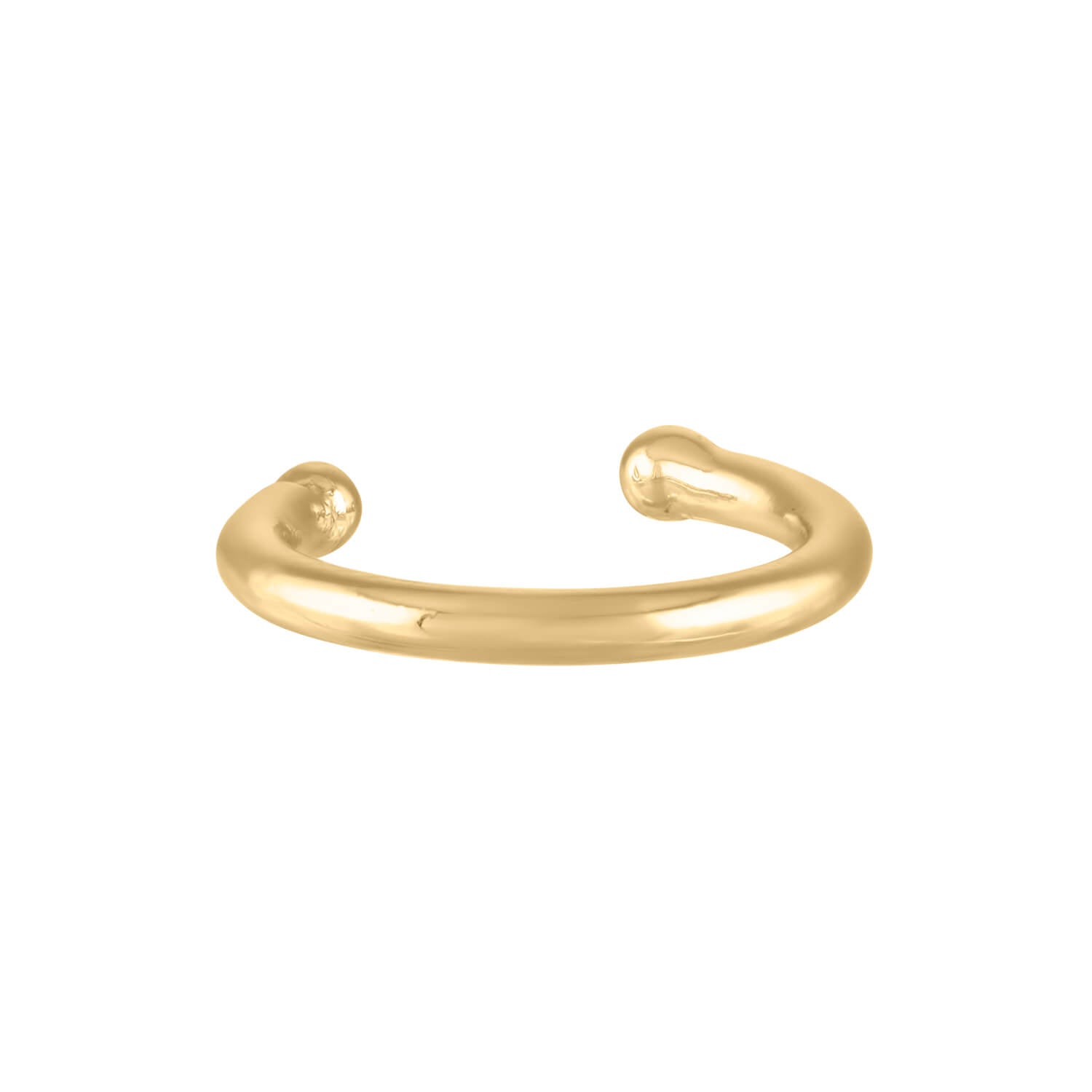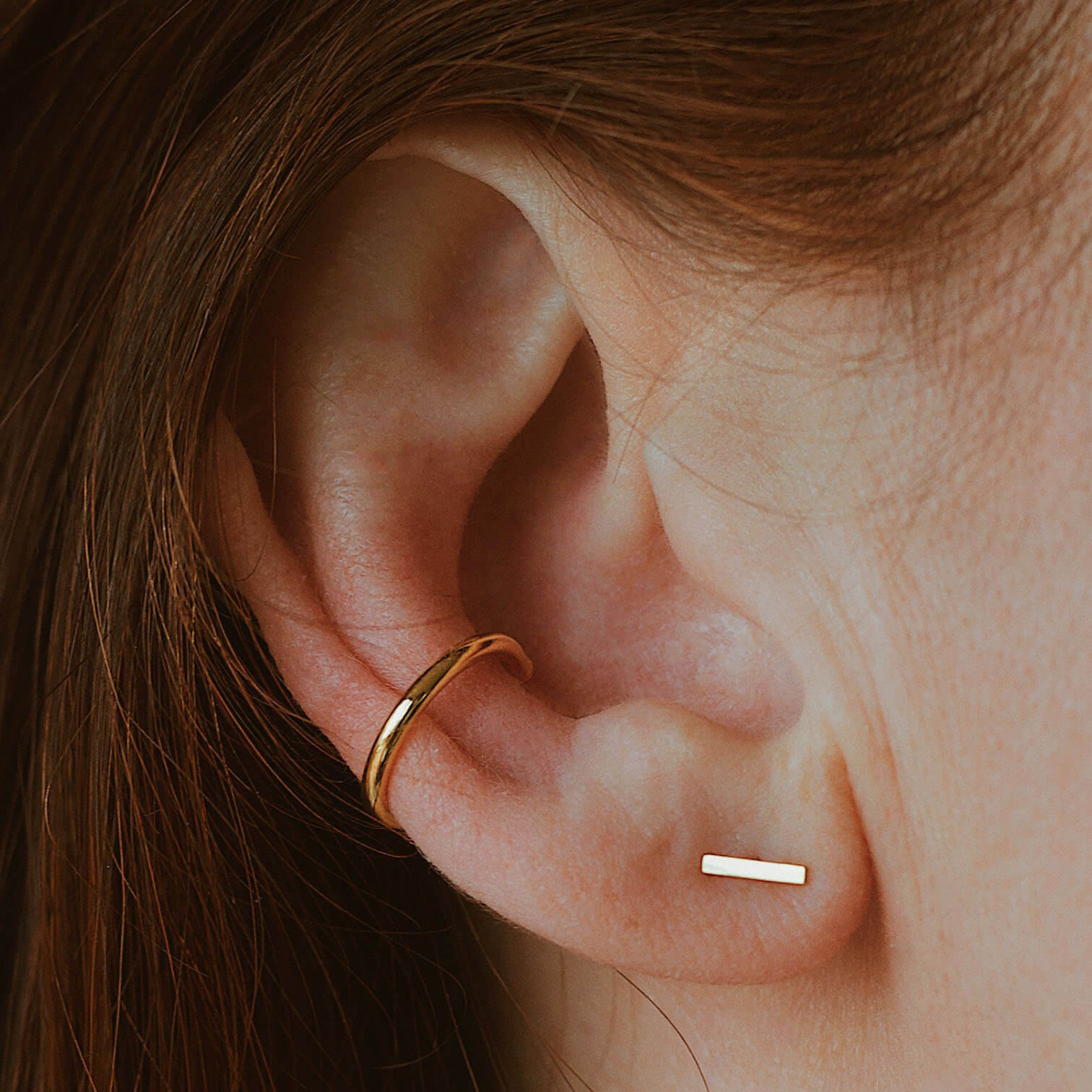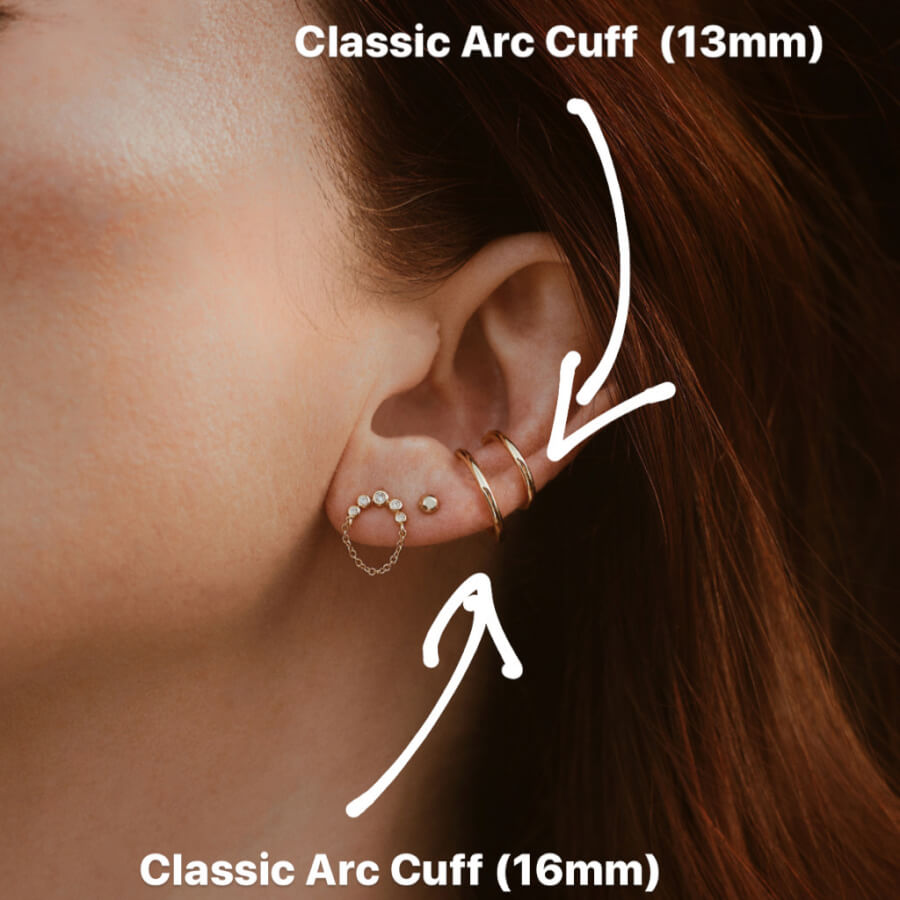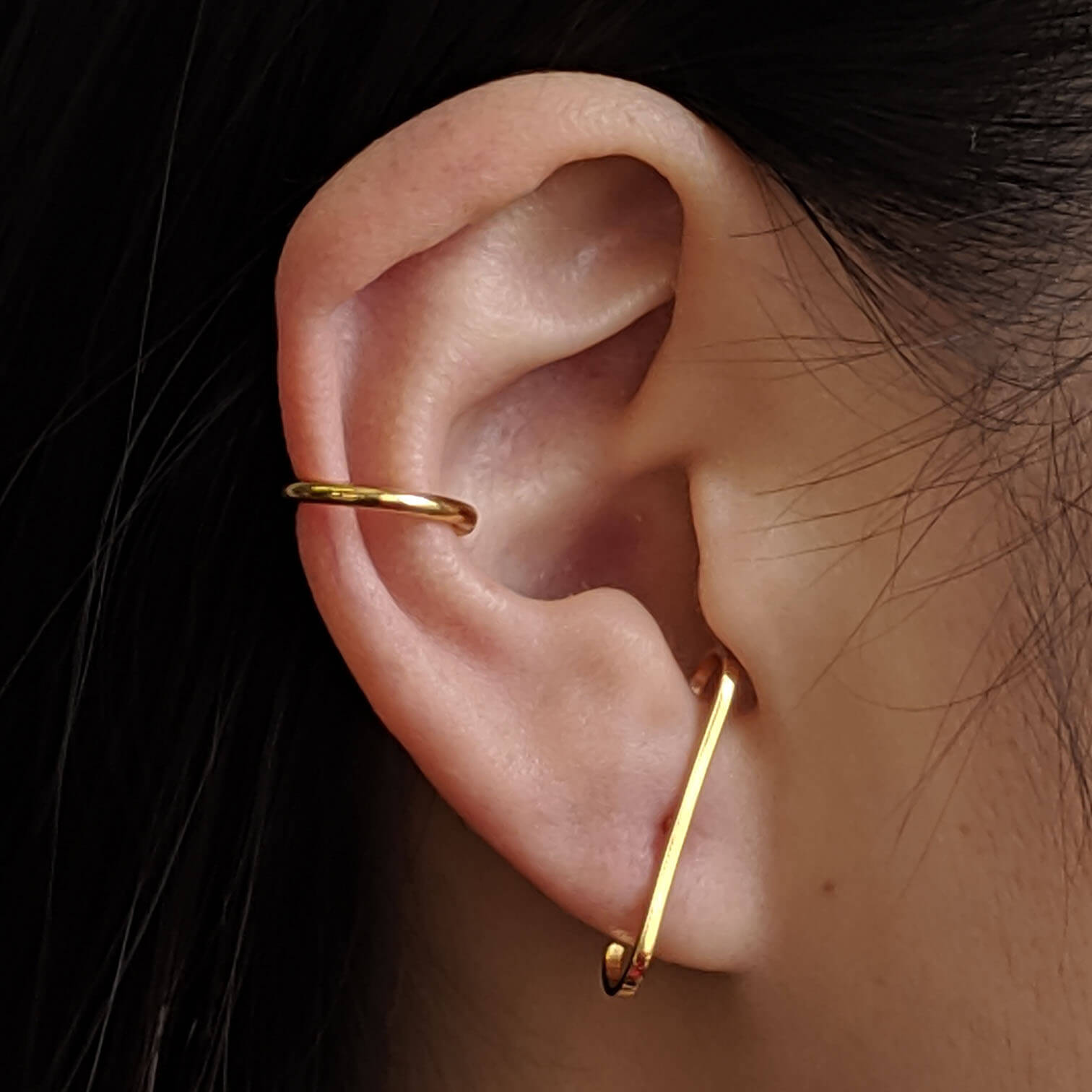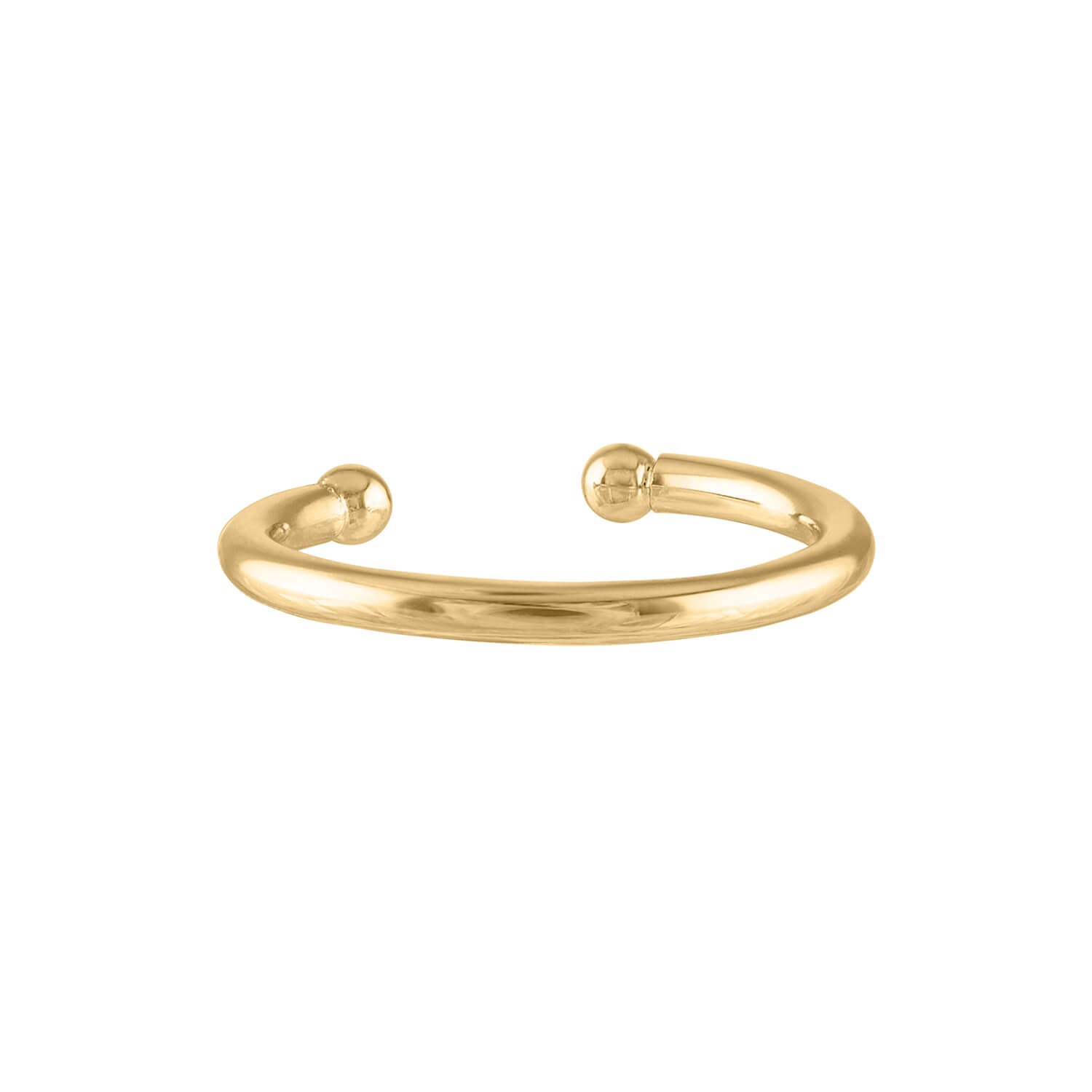 Classic Ear Cuff
$45.00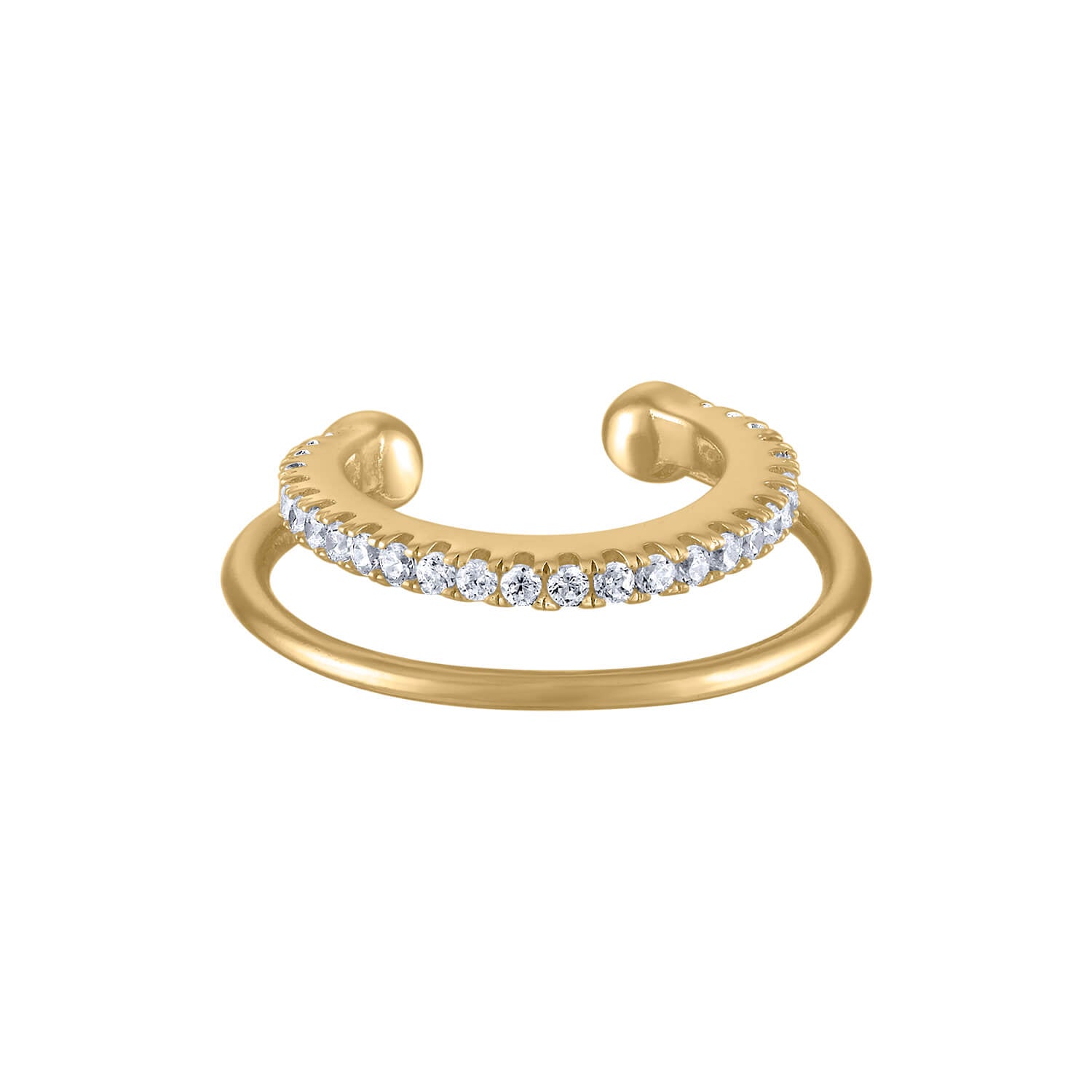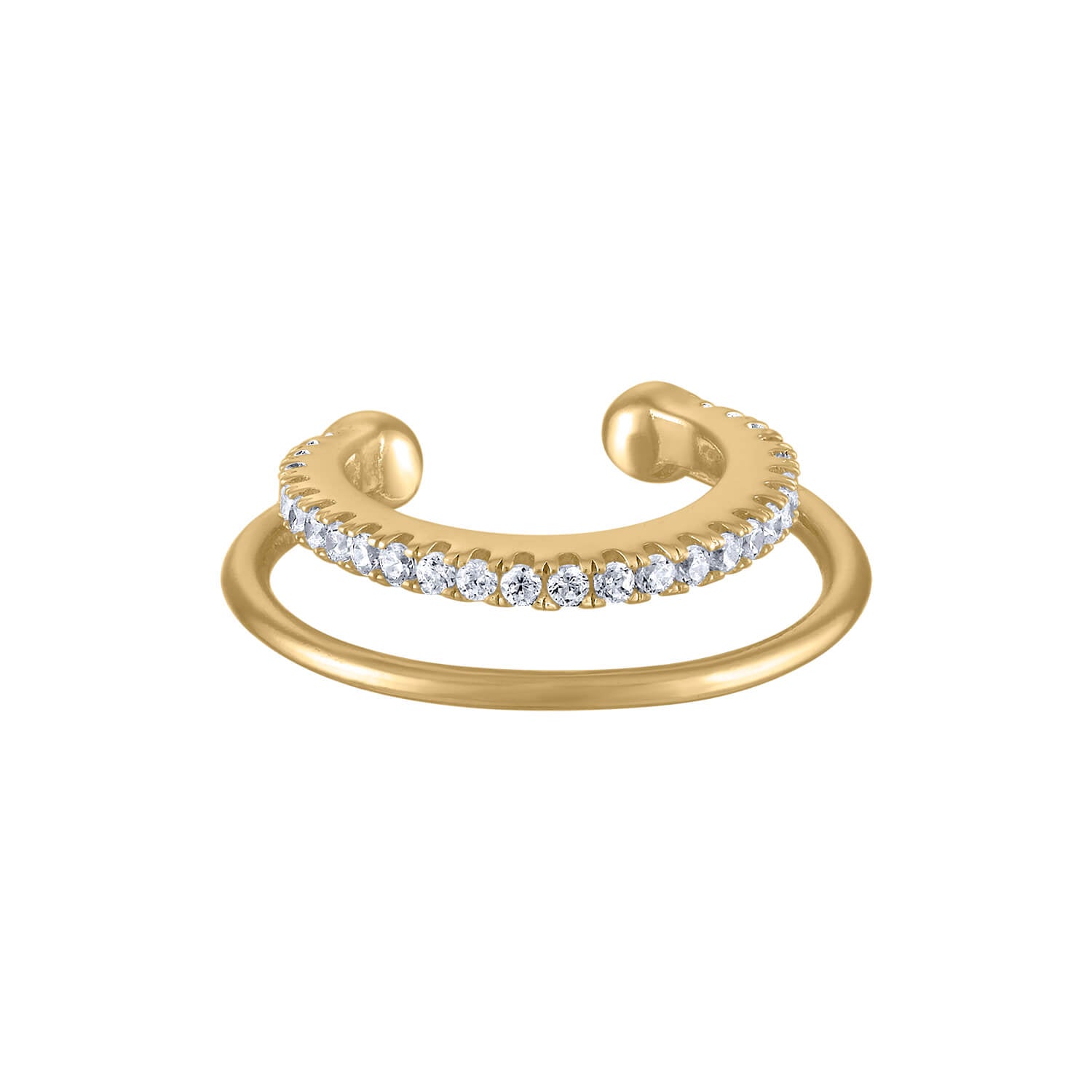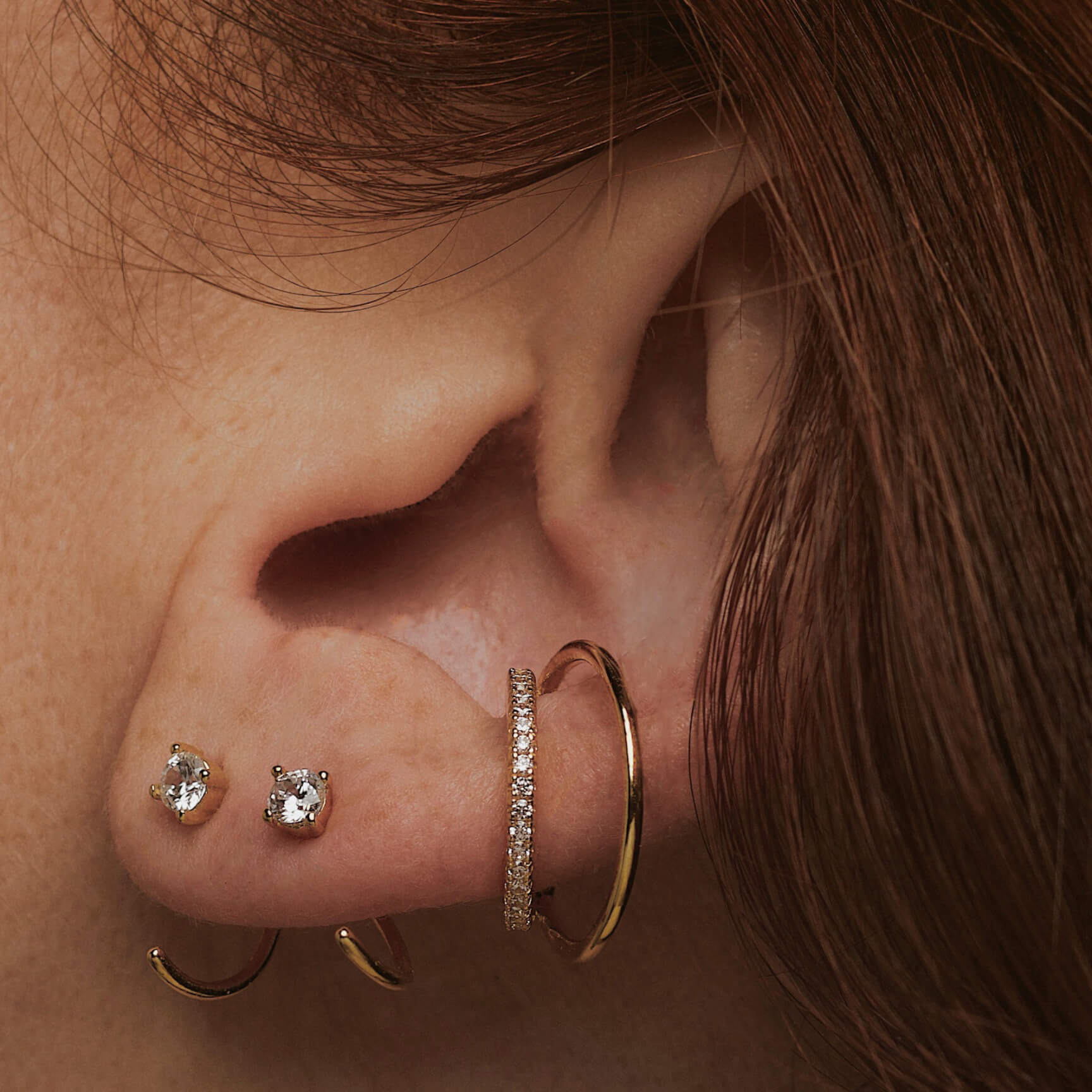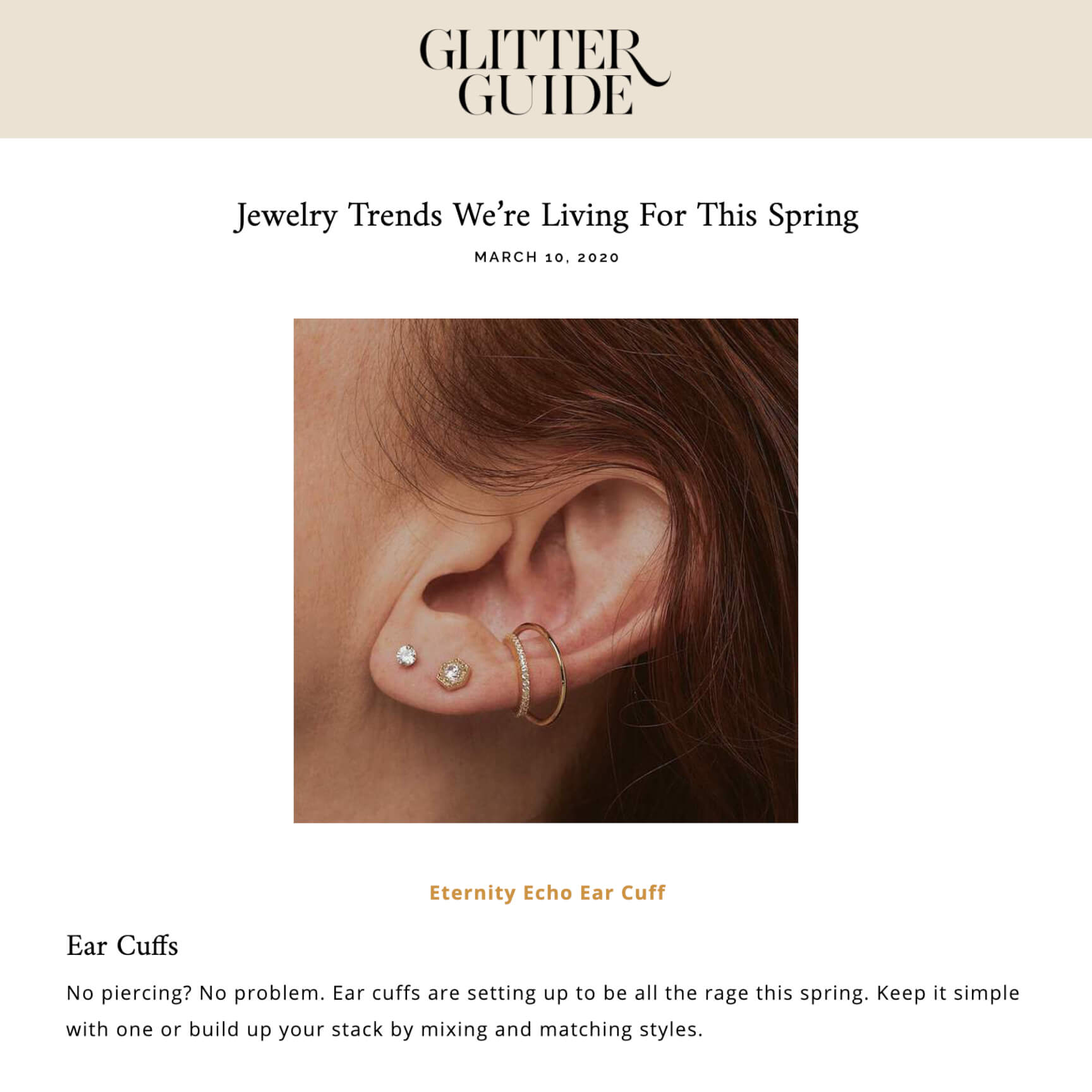 Eternity Echo Ear Cuff
$65.00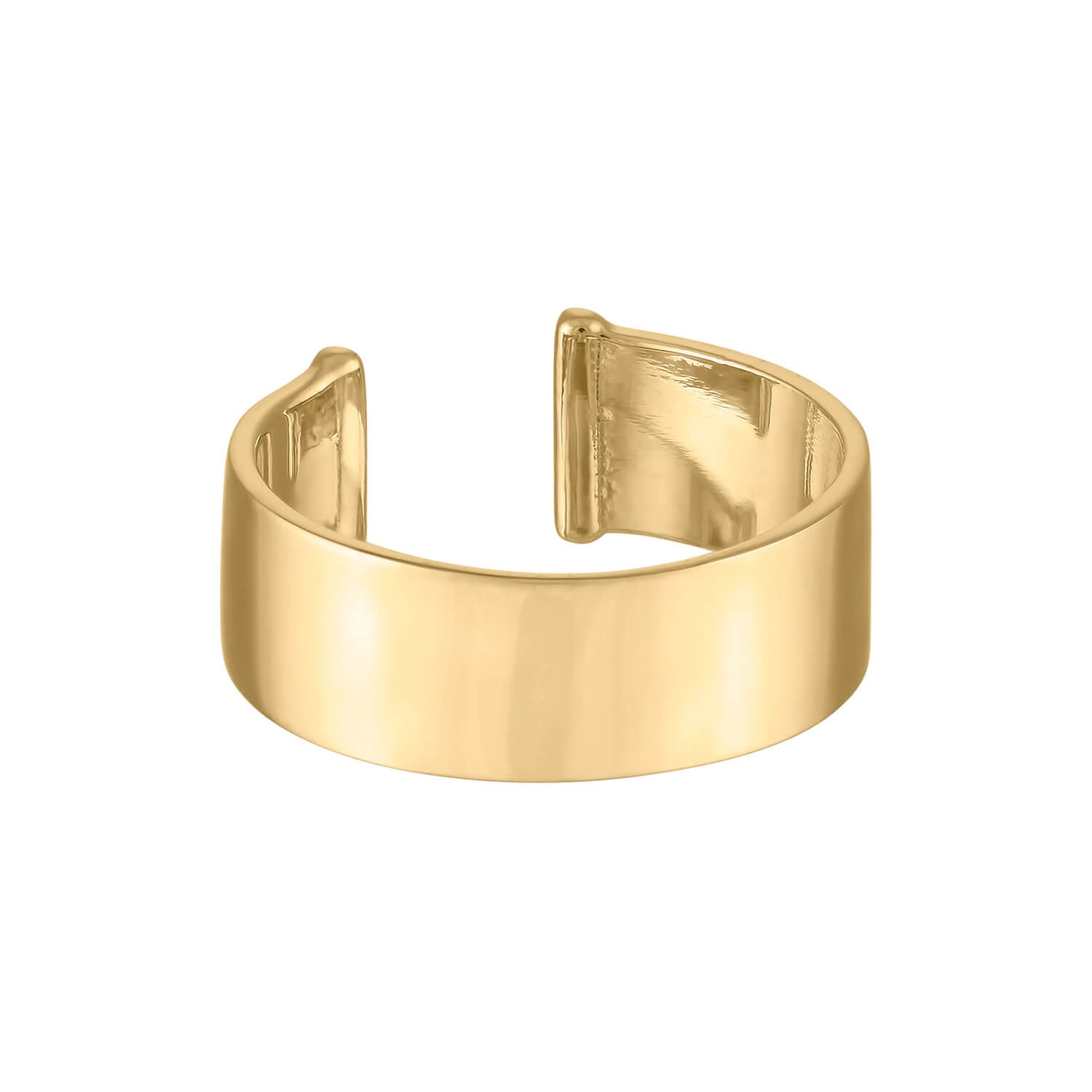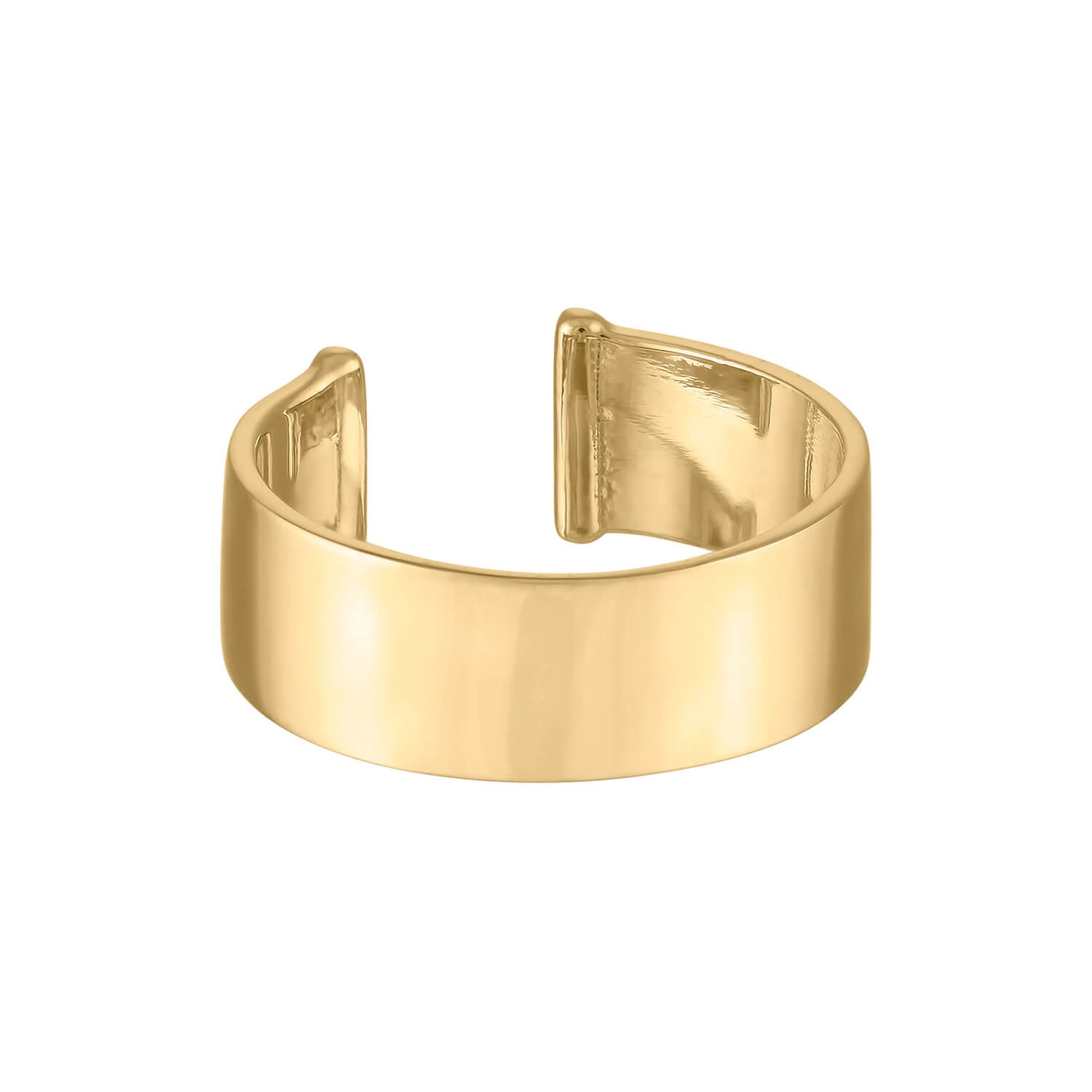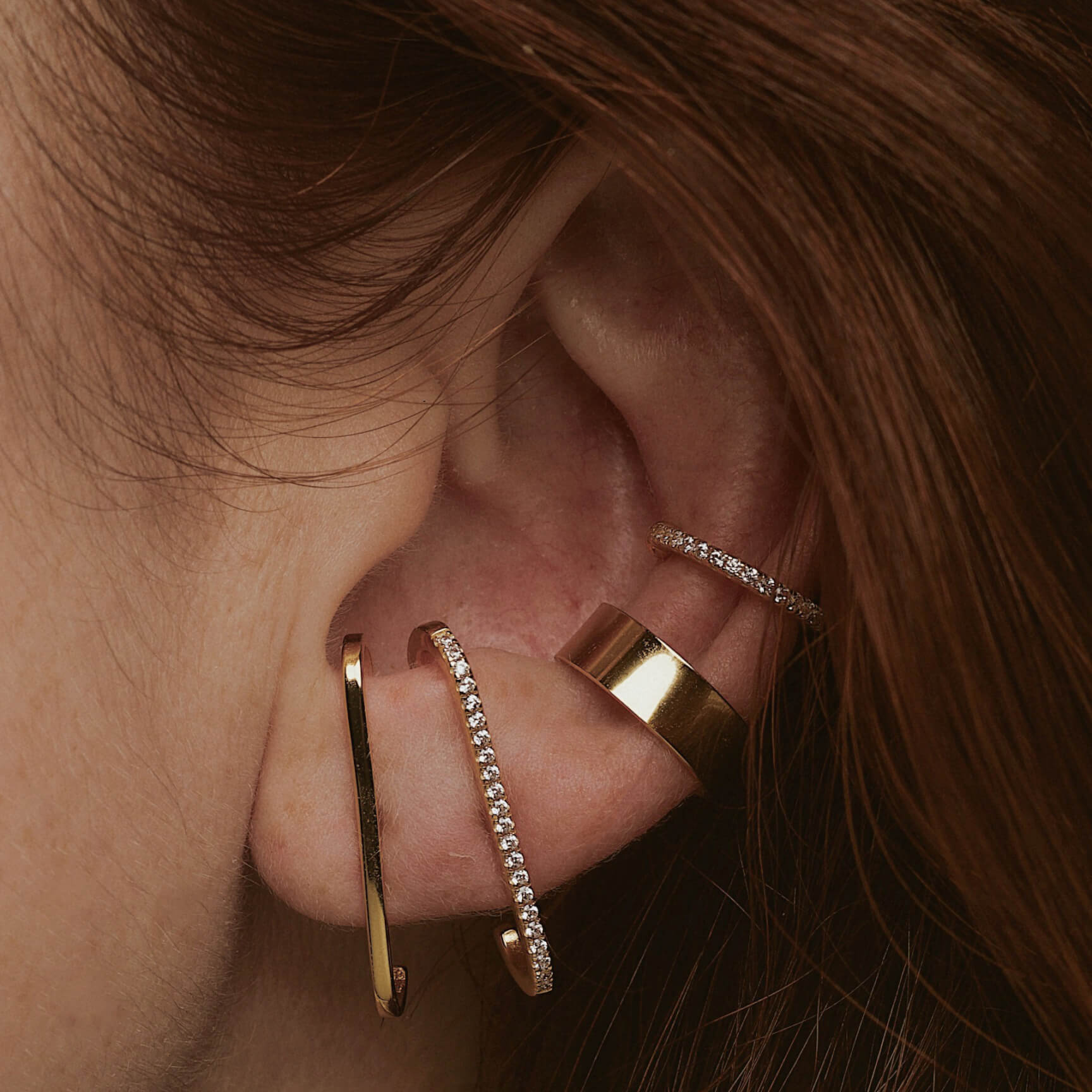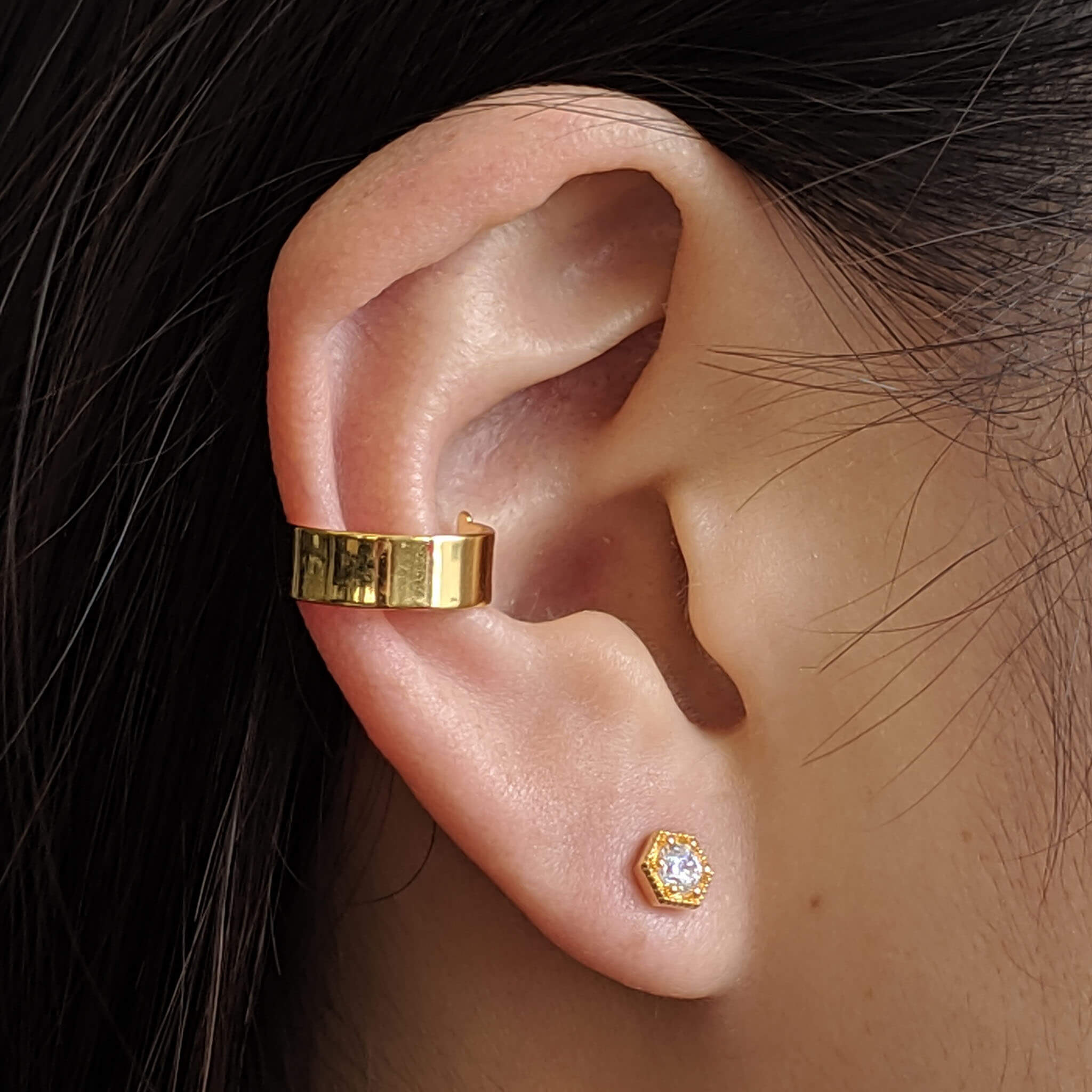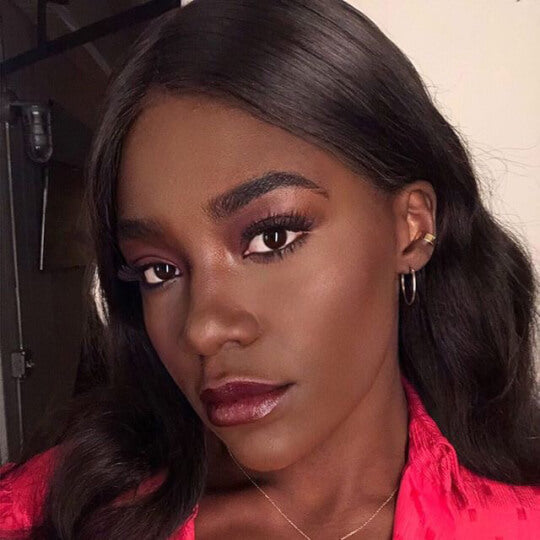 Architect Ear Cuff
$45.00