Everything You Need to Know About Forward Helix Piercings
Your forward helix is the small outer rim of cartilage at the top front of your ear. It's directly across the ear from the normal helix. Forward helix piercings have been increasing in popularity – it's a youthful, edgy look and works for multiple piercings.

Read on to find out more about getting a forward helix piercing, including the pain level, healing time, cost and recommended jewelry.
✨ Forward Helix Piercing Fast Facts ✨
PLACEMENT: The forward helix is the small outer rim of cartilage at the top front of your ear.
PAIN LEVEL: 6/10
HEALING TIME: 3 - 6 months
JEWELRY: Flat Back Stud Earrings are best for forward helix piercings.

Does the forward helix piercing hurt more than the standard helix?

🤷 Not really – the difference in pain between piercing the normal and forward helix is very low. However, you should know that the forward helix cartilage has more nerve endings than the normal helix, so it could be slightly more sensitive.

✨ Most people would rate the forward helix piercing as a six out of ten on the pain scale (standard for a cartilage piercing) but this number really depends on your pain tolerance.

What jewels will up my forward helix game?

Generally flat back stud earrings are the jewelry of choice for the forward helix piercing. It is also possible to wear small cartilage hoops in your forward helix piercing, but they may cause irritation and inflammation around the area.

✨ Fun fact? You can have up to three consecutive forward helix piercings, which allows for fun trios of studs.

What size is normal for flat back studs for my forward helix?

It depends what size needle your piercer used for your forward helix piercing. If you had a 16 gauge needle (1.2mm thick), go for 16 gauge earrings so your piercing won't start to close up. If you used a 18 gauge needle (1.0mm thick), go for the slightly thinner 18g studs.

✨ Both gauge sizes are standard for a forward helix piercing. As for post length, both 6mm and 8mm are pretty standard sizes.

ℹ️ Need some extra help with jewelry sizing? We made a whole little guide that answers all of the top jewelry sizing questions we get.

How long does it take for my forward helix piercing to heal?
⏱️ Your forward helix piercing will take a minimum of 3 – 6 months to heal.

Our favorite forward helix piercing jewelry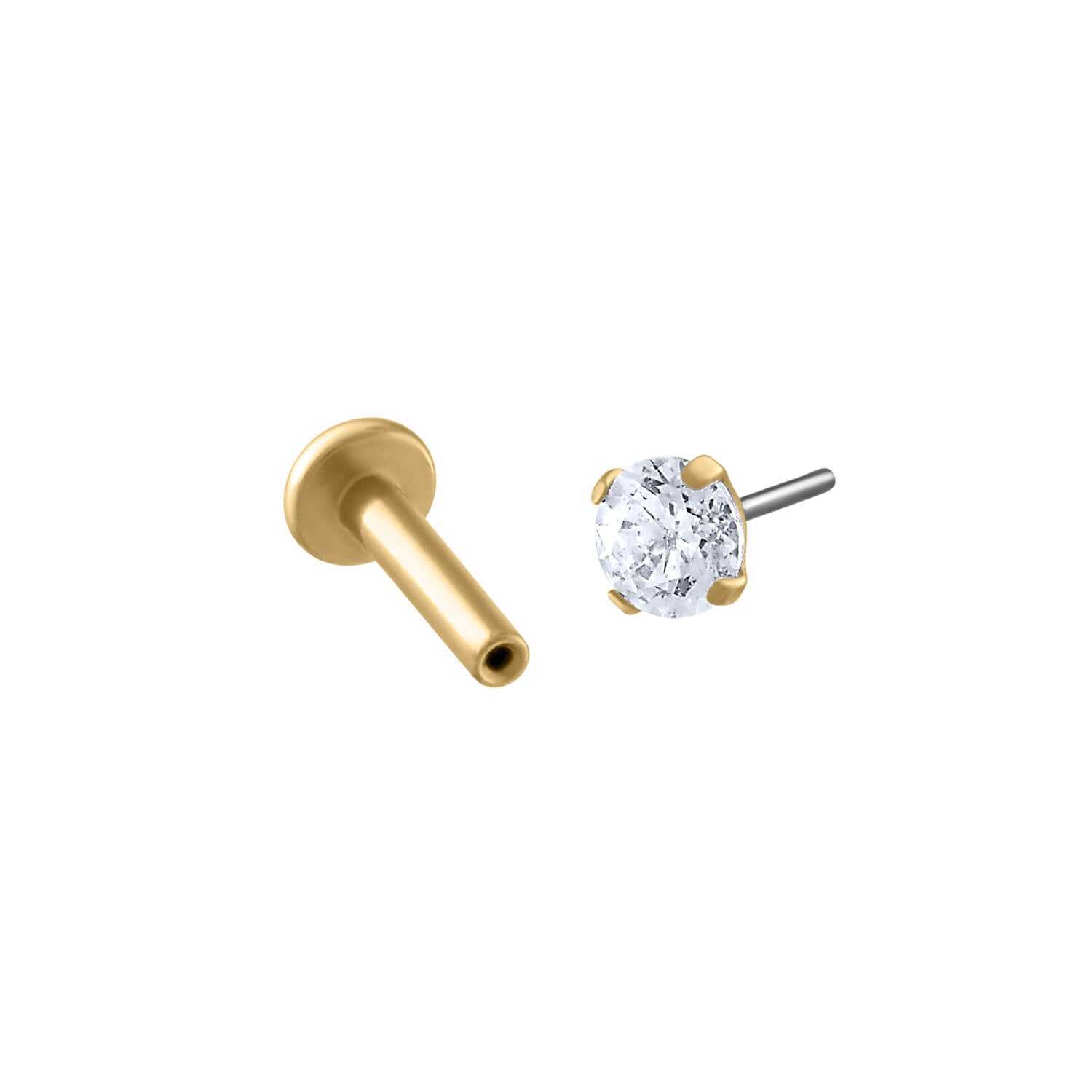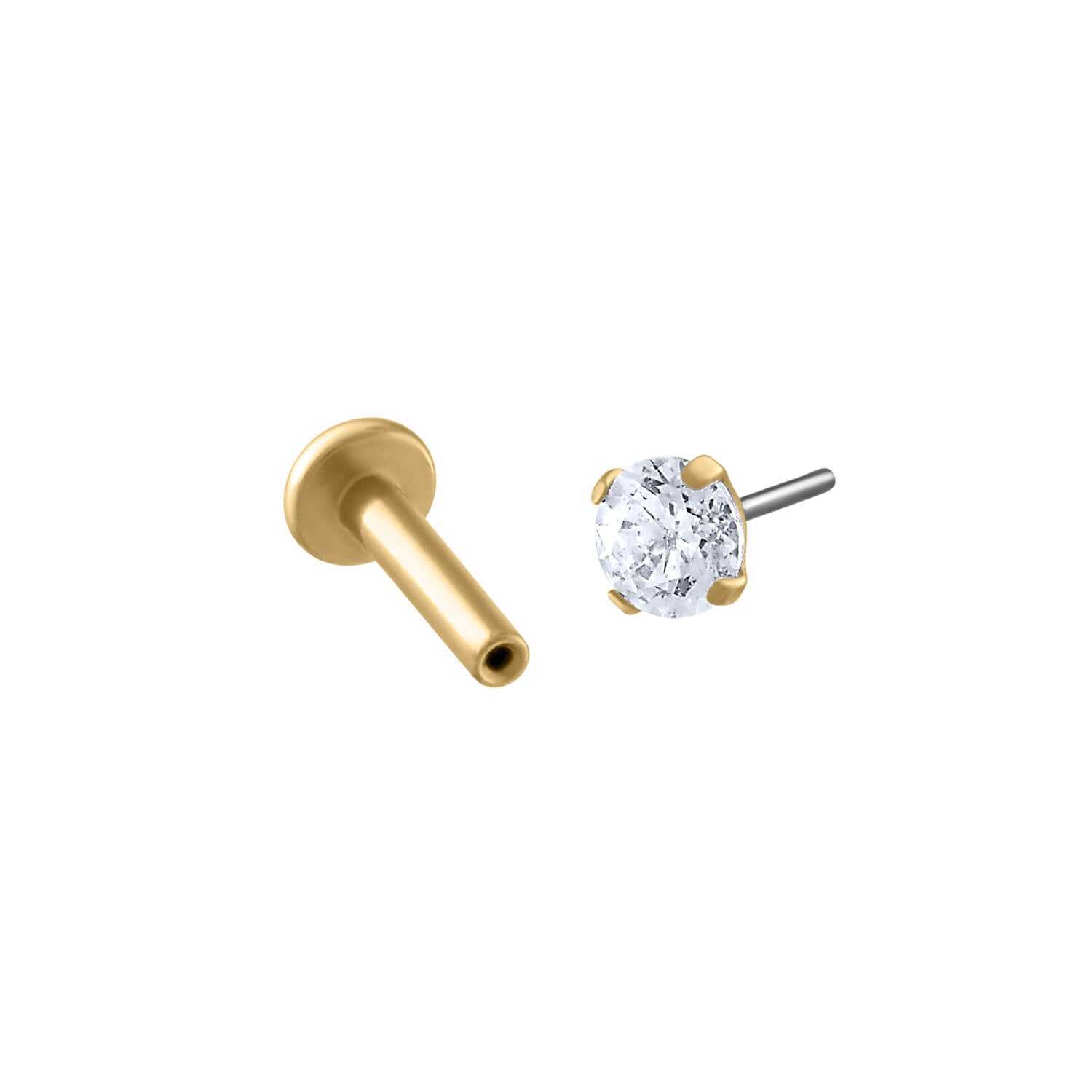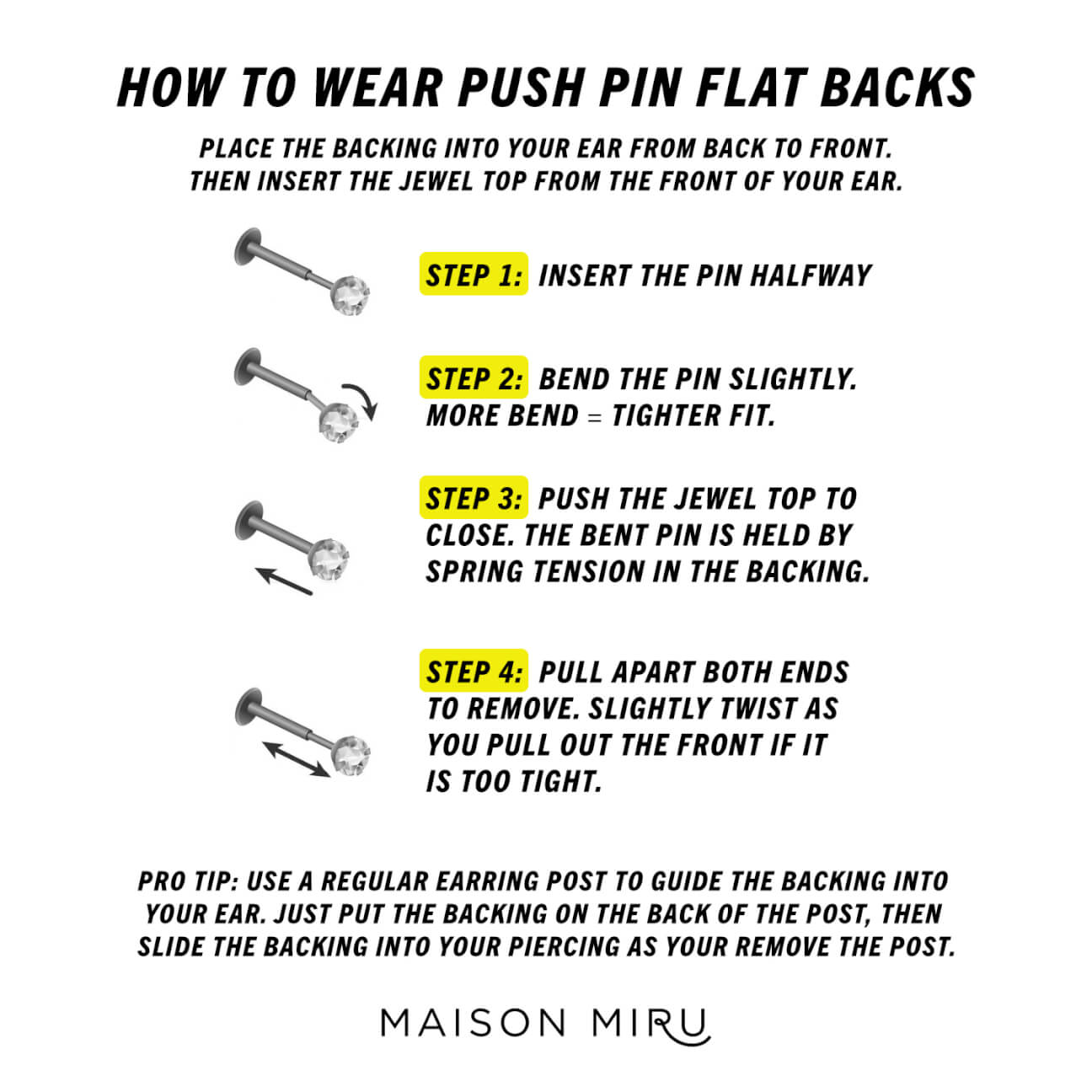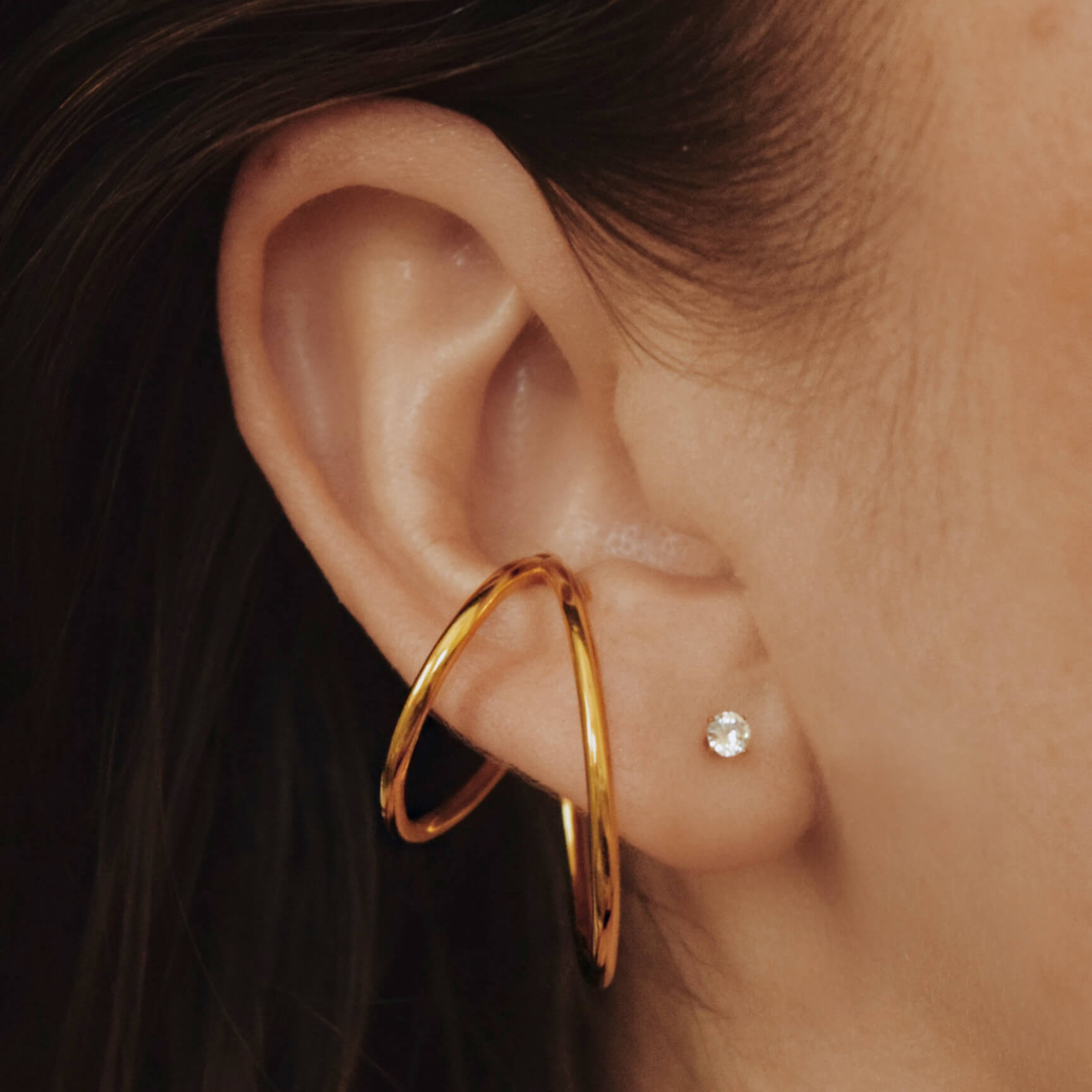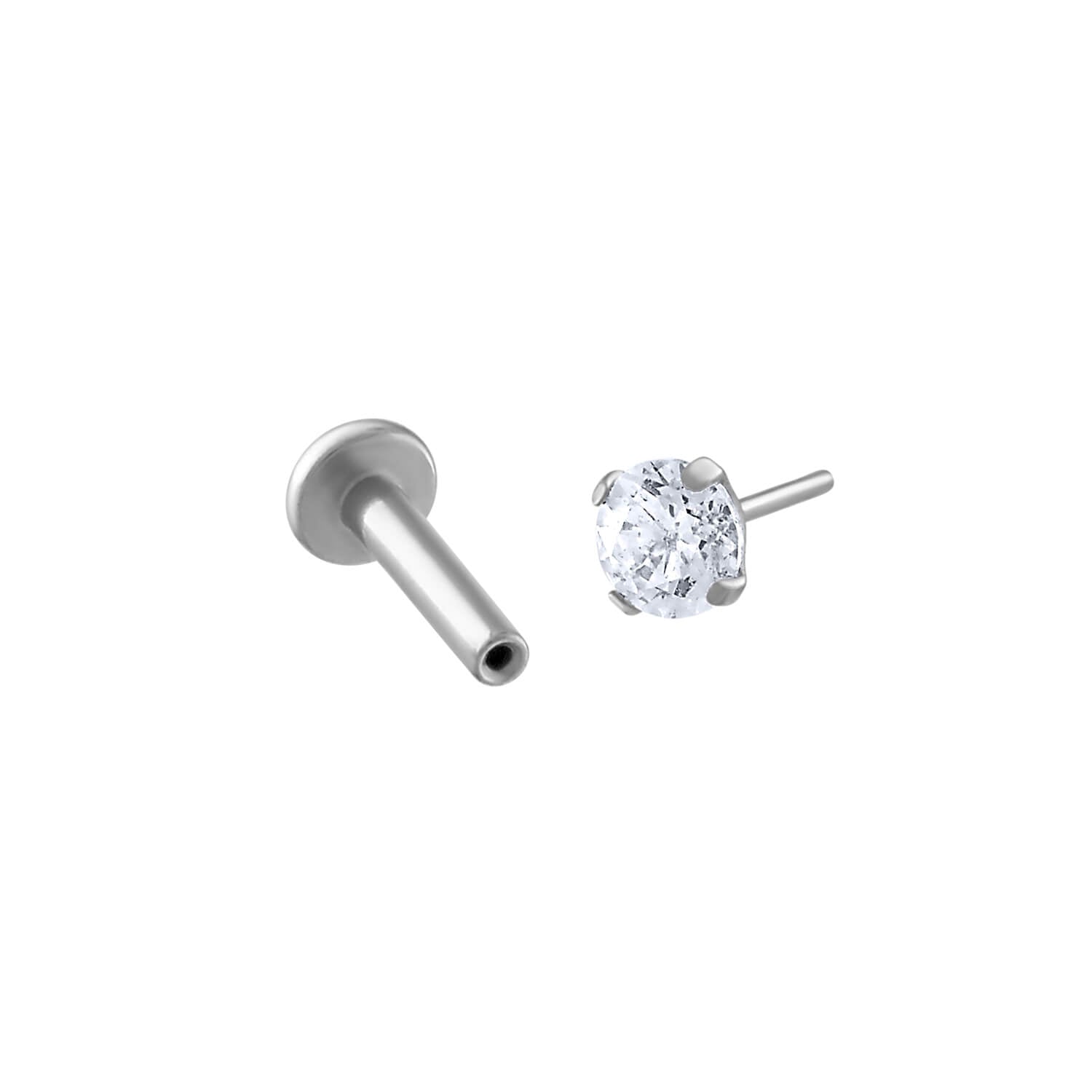 Celestial Crystal Push Pin Flat Back Earring
$40.00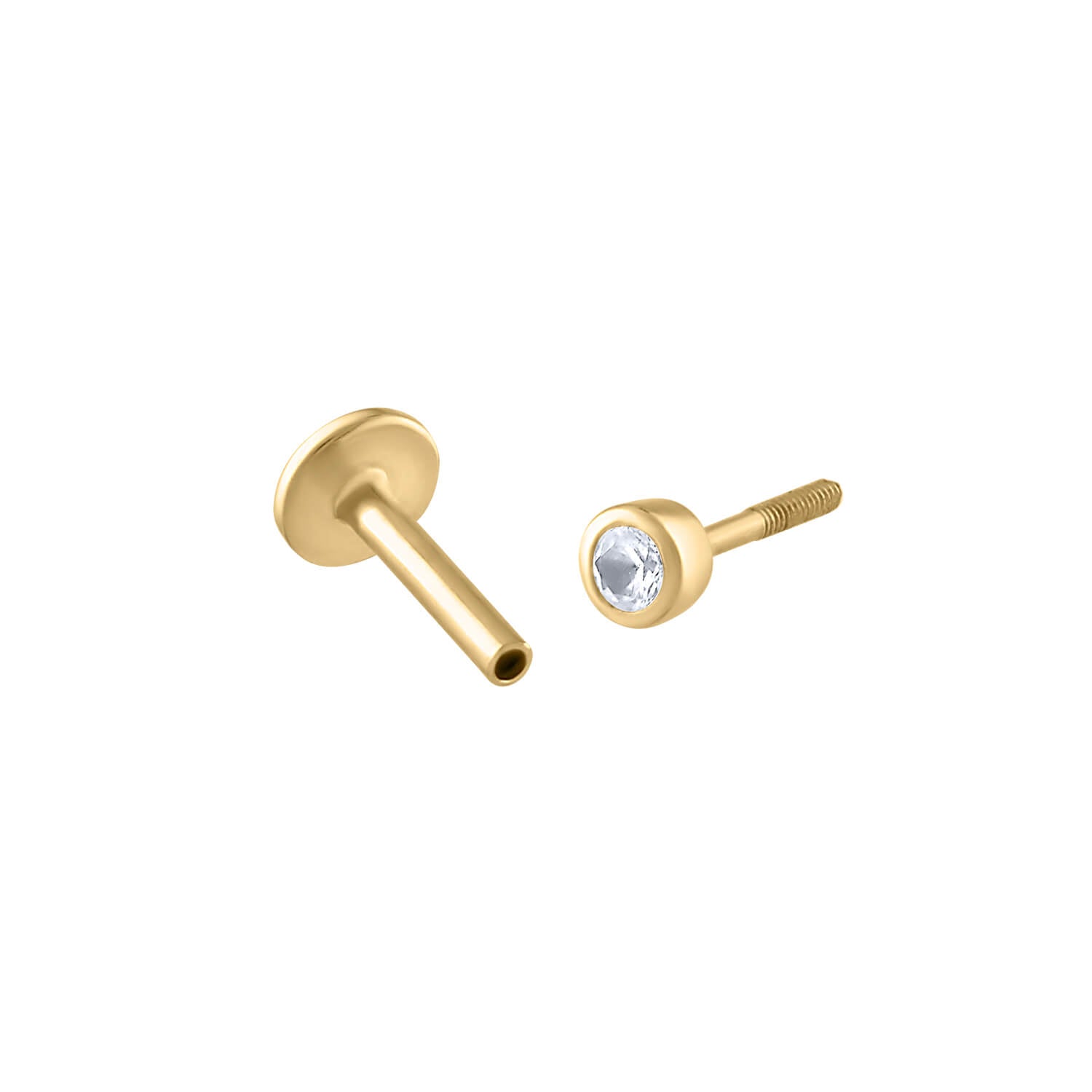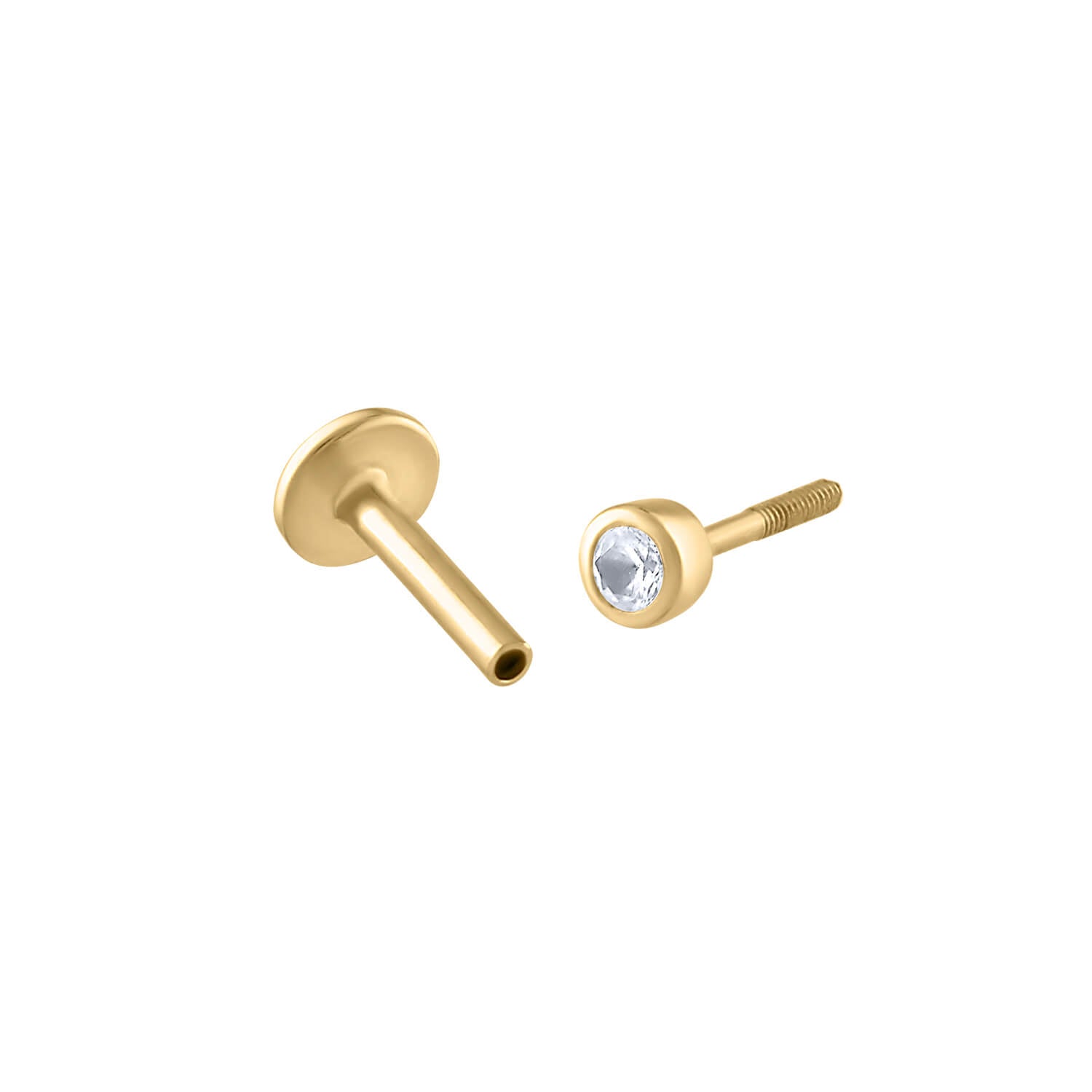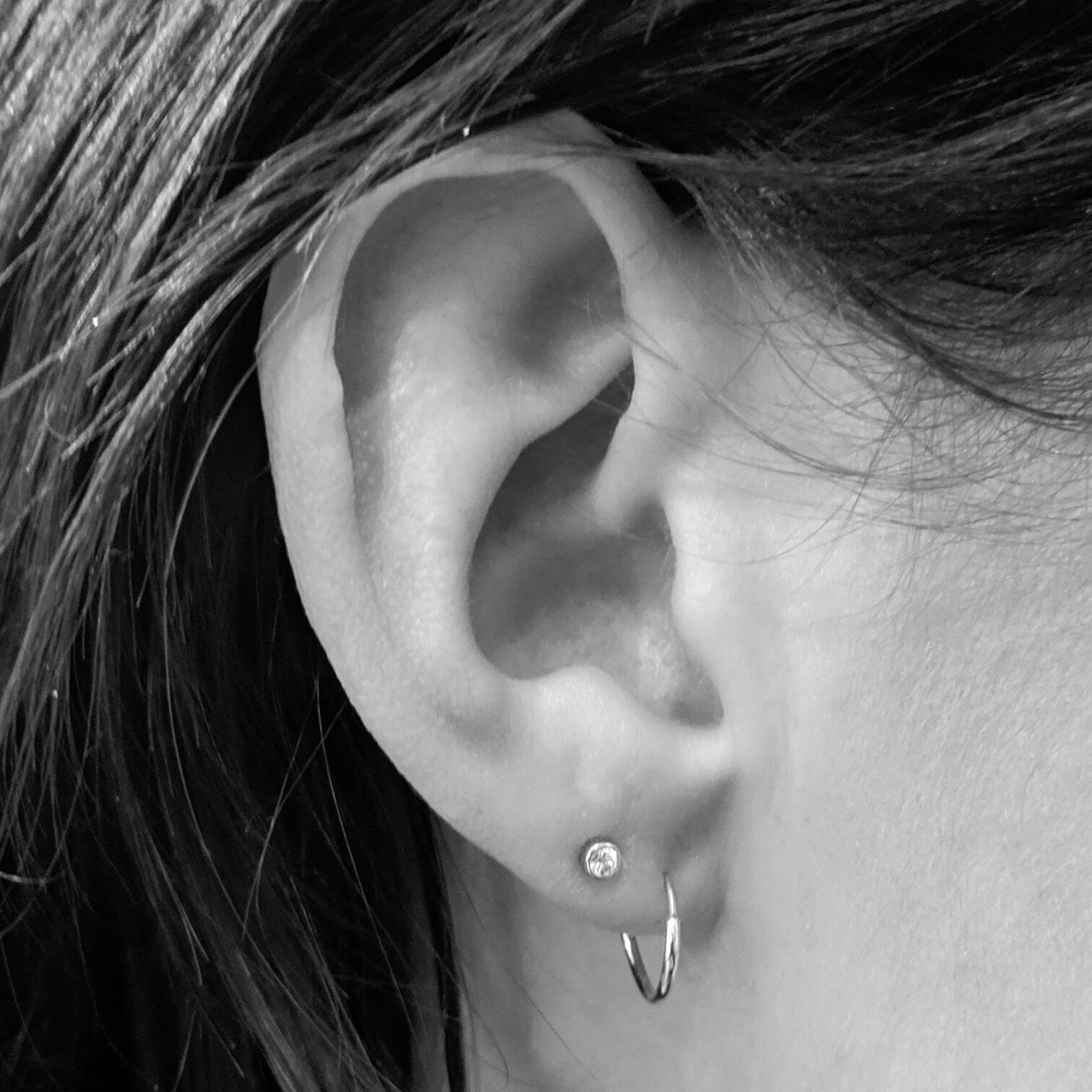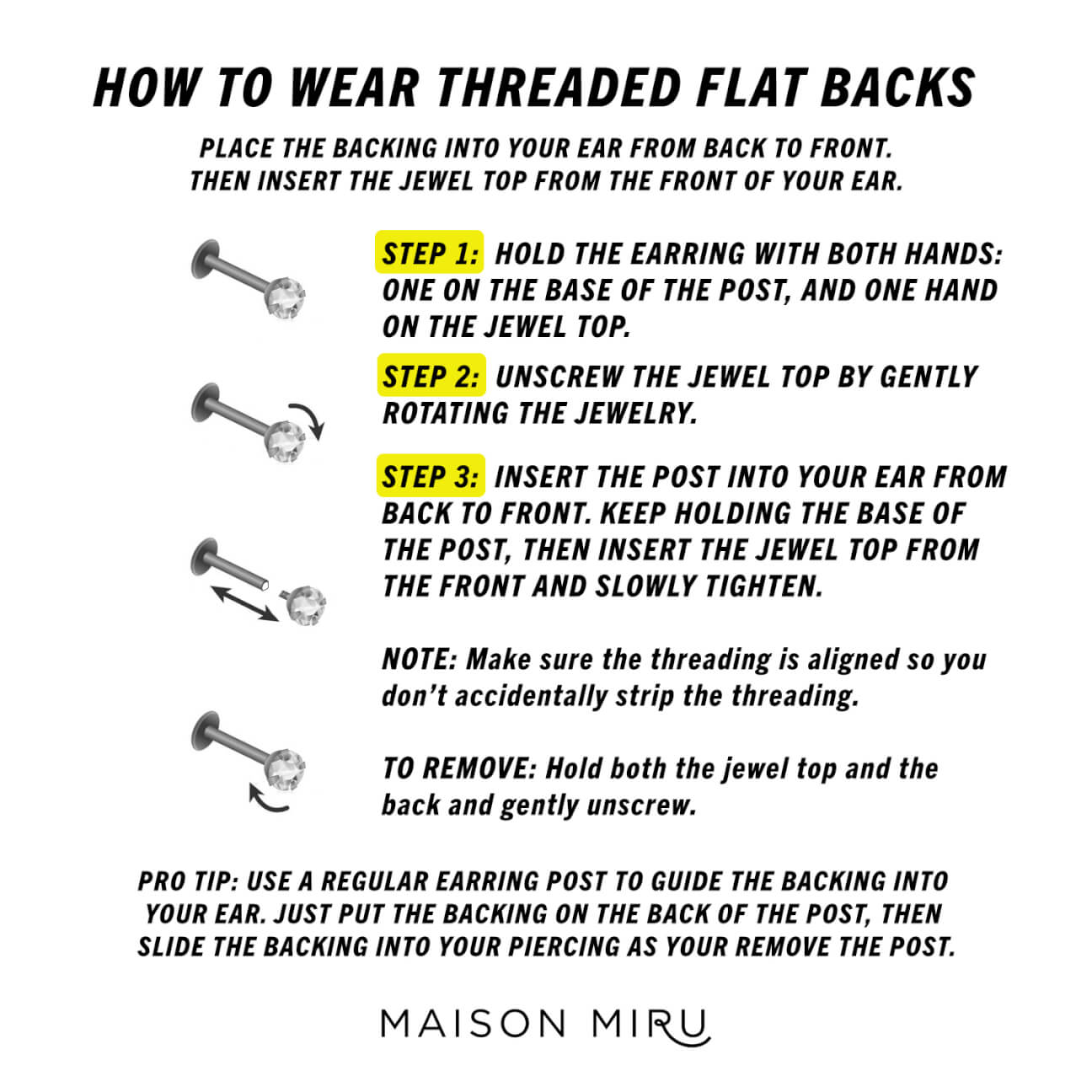 Tiny Sapphire Threaded Flat Back Earring in 14k Gold
$190.00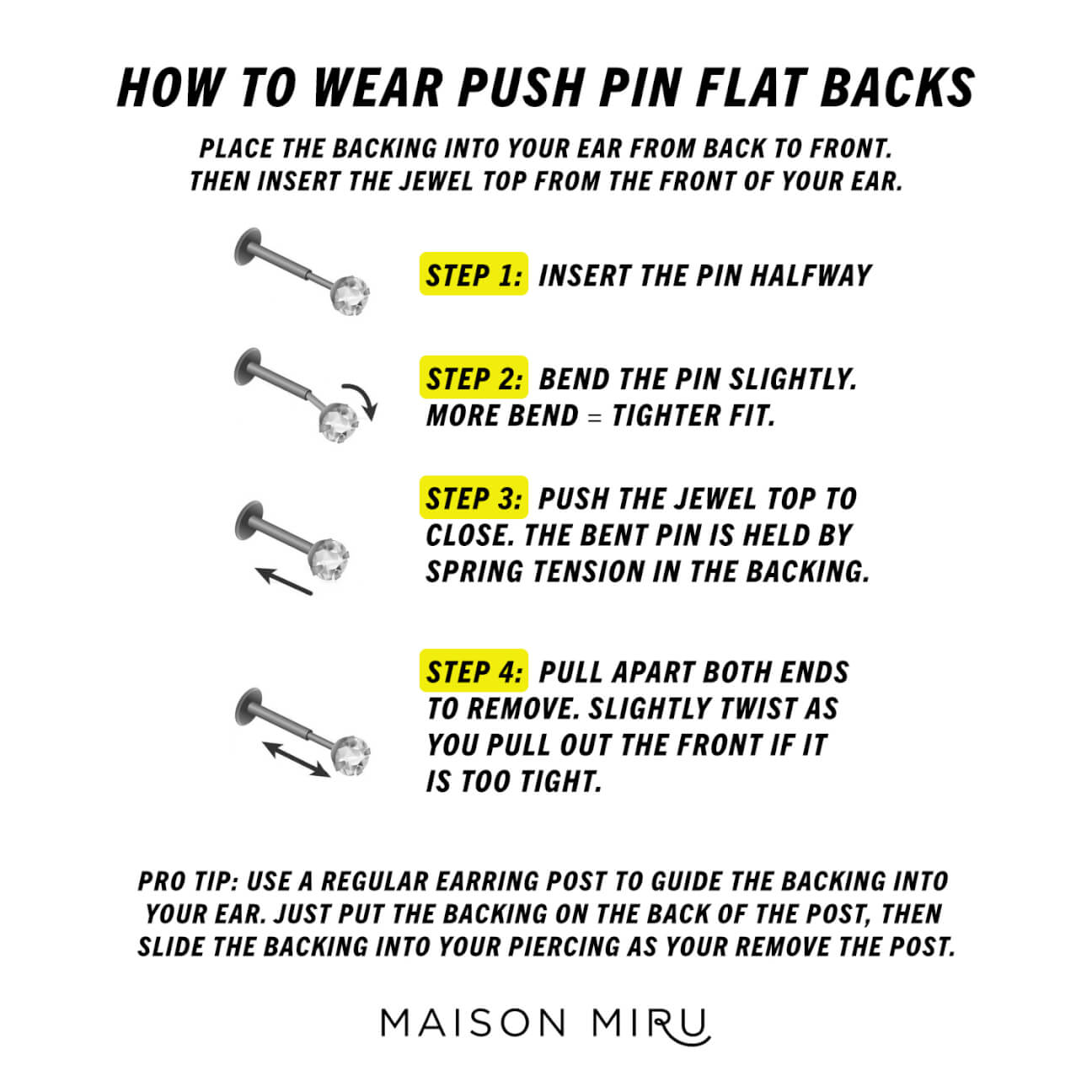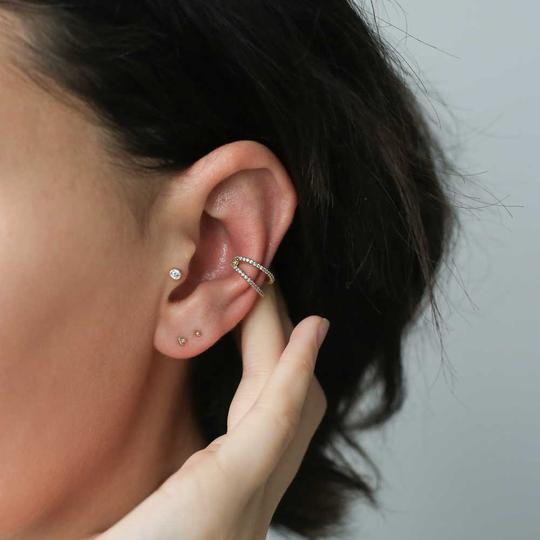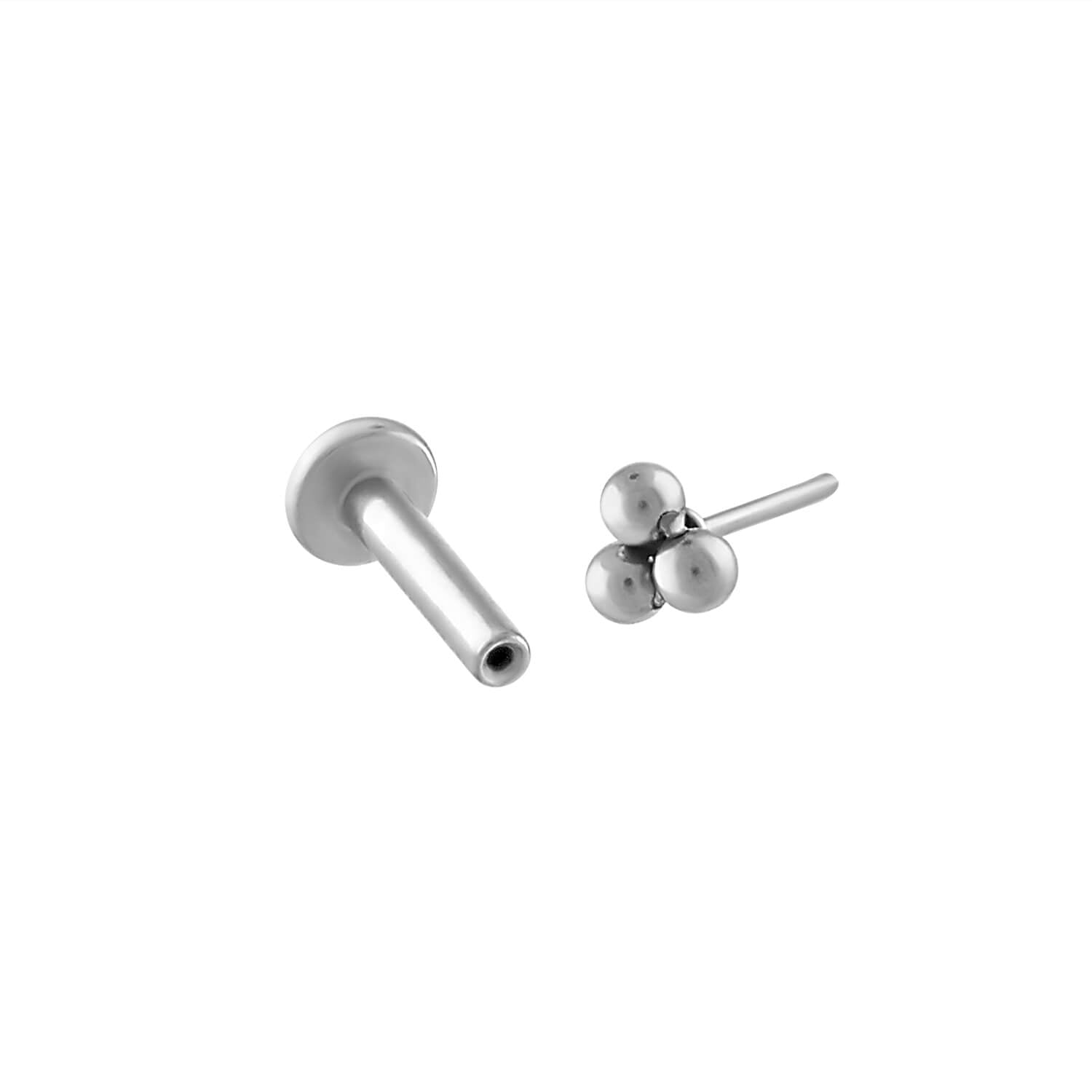 Tiny Trinity Push Pin Flat Back Earring
$40.00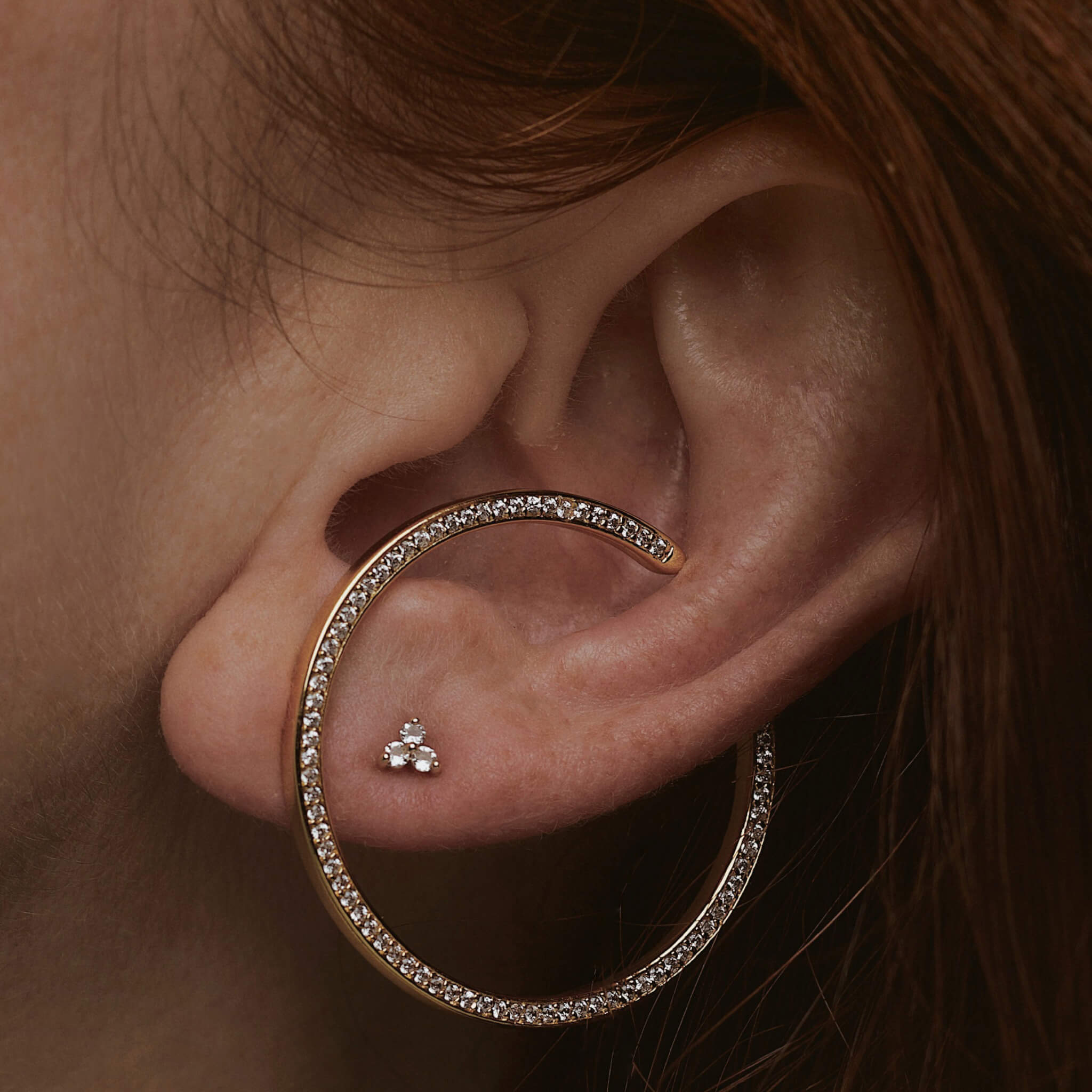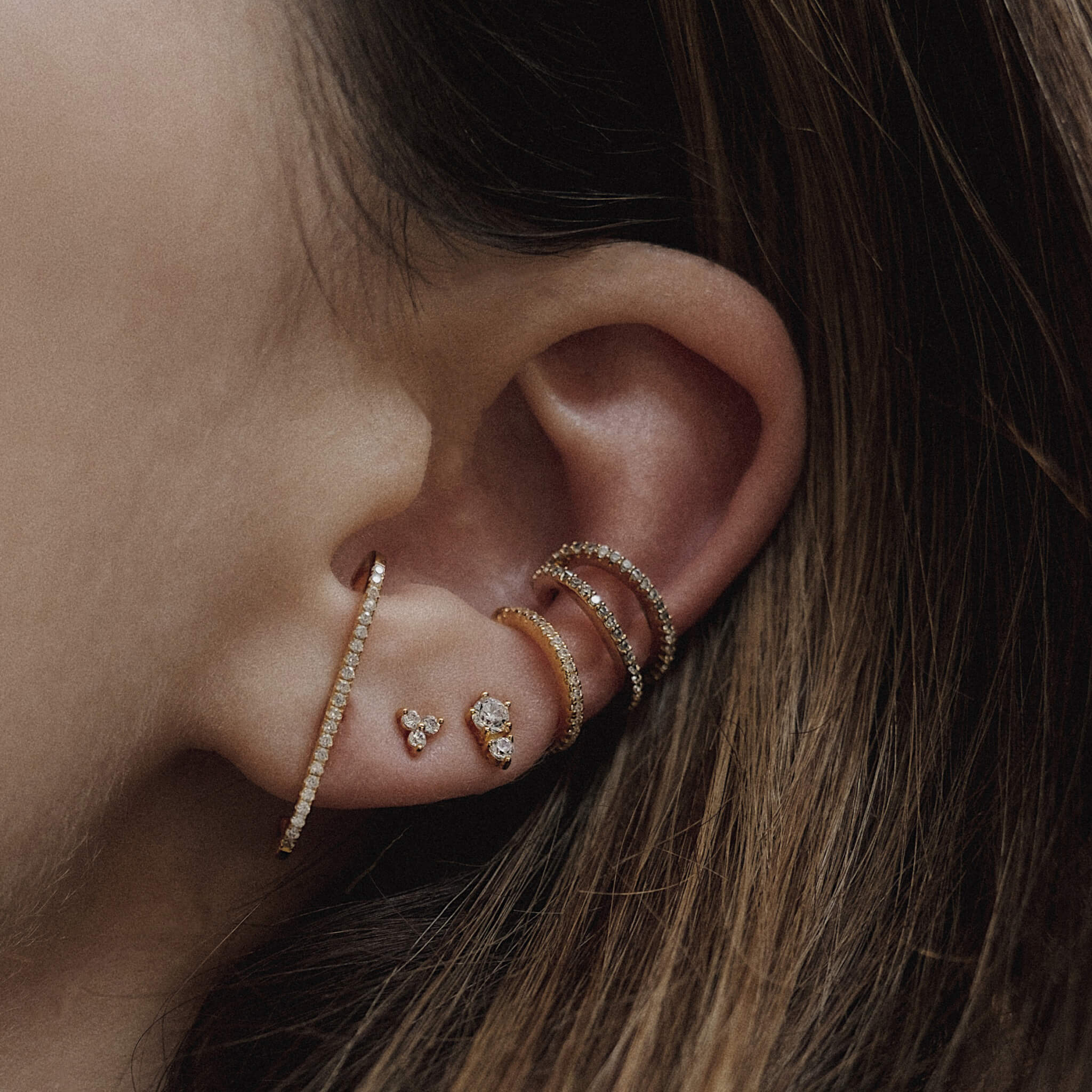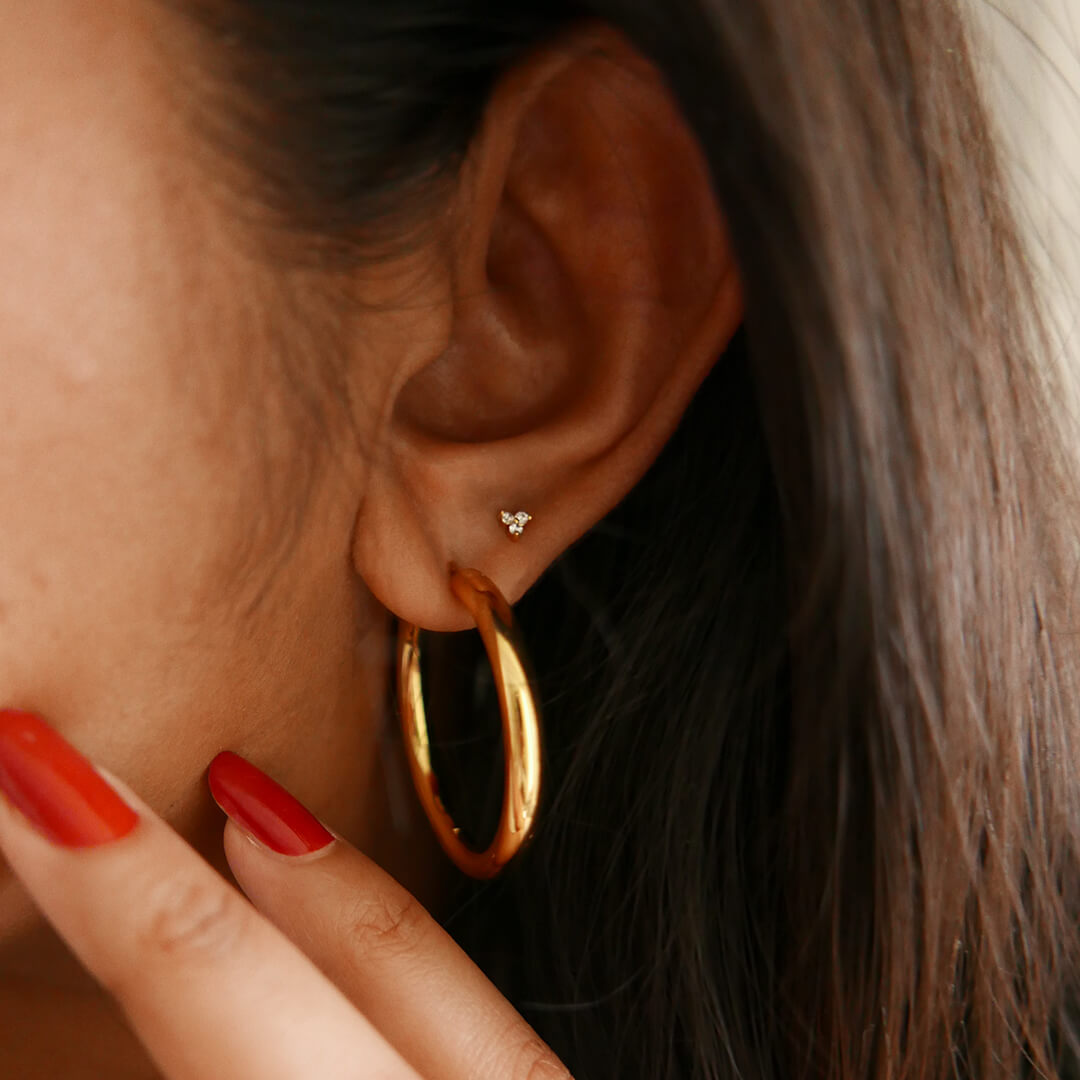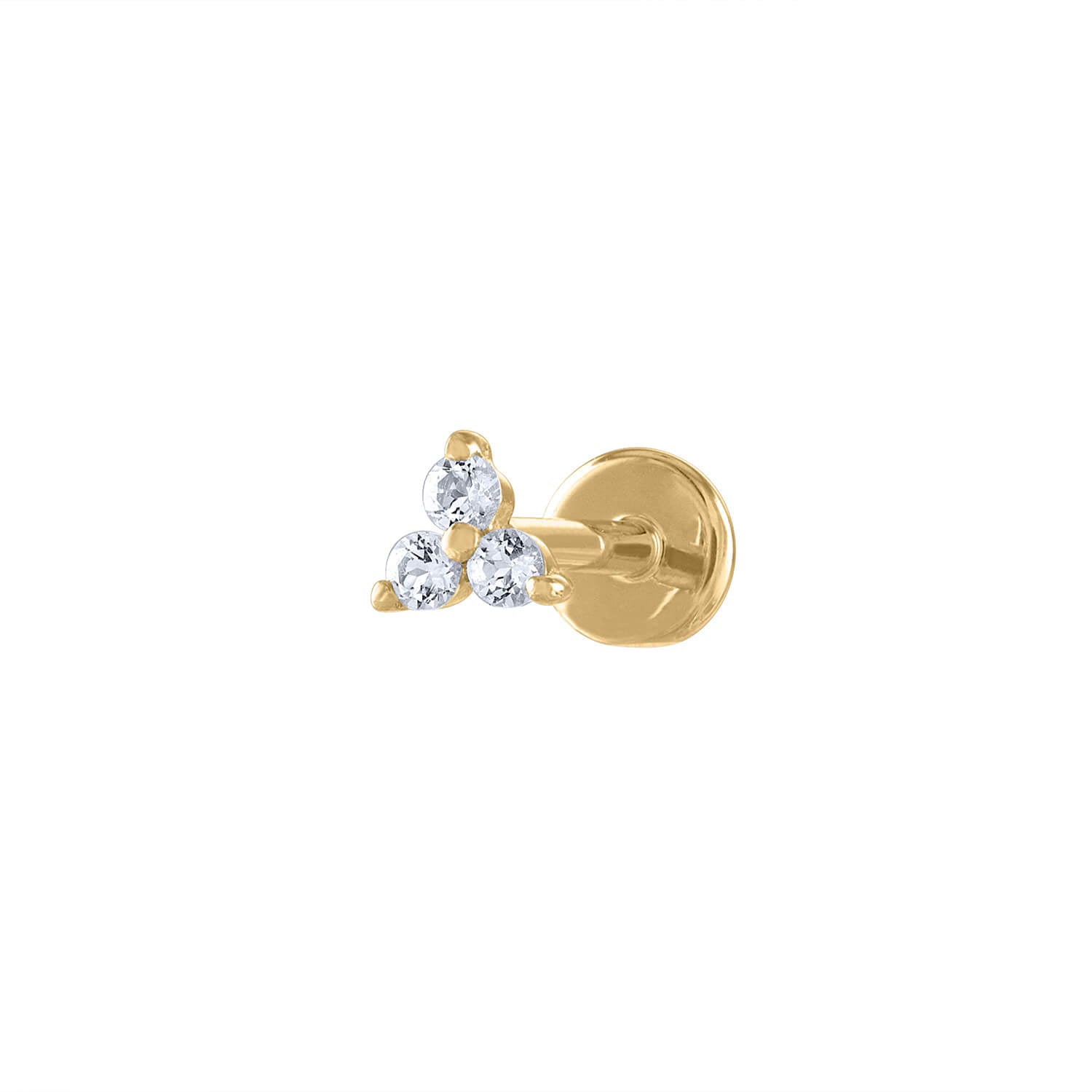 Crystal Trinity Threaded Flat Back Earring
$50.00
Forward Helix Piercing Inspiration