Everything You Need to Know About Auricle Piercings
The auricle is the small space on your ear between your helix (outer fold) and earlobe. The auricle has gained popularity because it's a great location to wear classic chic hoops.

Read on to find out more about getting an auricle piercing, including the pain level, healing time, cost and recommended jewelry.
Our Tiny Crystal Flat Back, North Star Studs, and Colette Chain Earrings
✨ Auricle Piercing Fast Facts ✨
How much does an auricle piercing hurt?

🙌 Thankfully, the auricle piercing is one of the least painful ear piercings. The auricle cartilage is relatively thin, so this piercing will hurt less than most other cartilage piercings (but still a little more than a basic lobe piercing).
What is the best jewelry for my auricle piercing?
🌟 The auricle piercing allows for a lot of creativity when choosing jewelry. While small cartilage hoops are popular, they're by no means your only option. You can try flat back studs, conch pins, and barbells to liven up your ear party.
What size jewelry is right for my auricle piercing?

Your piercer will probably use a standard 16 gauge needle (1.2mm thick) for your auricle piercing. To keep your auricle piercing open, you'll want to only wear jewelry with 16 gauge posts. However, if you've worn normal earrings in your auricle piercing, it may close up a bit – and an 18 gauge (1.0mm thick) post might fit you better.
✨ Need some extra help with jewelry sizing? We made a whole little guide that answers all of the top jewelry sizing questions we get, just for you.
How long does it take for a helix piercing to heal?
⏱ Like other cartilage piercings, your auricle piercing can take anywhere between 3 and 9 months to fully heal.
Our favorite auricle piercing jewelry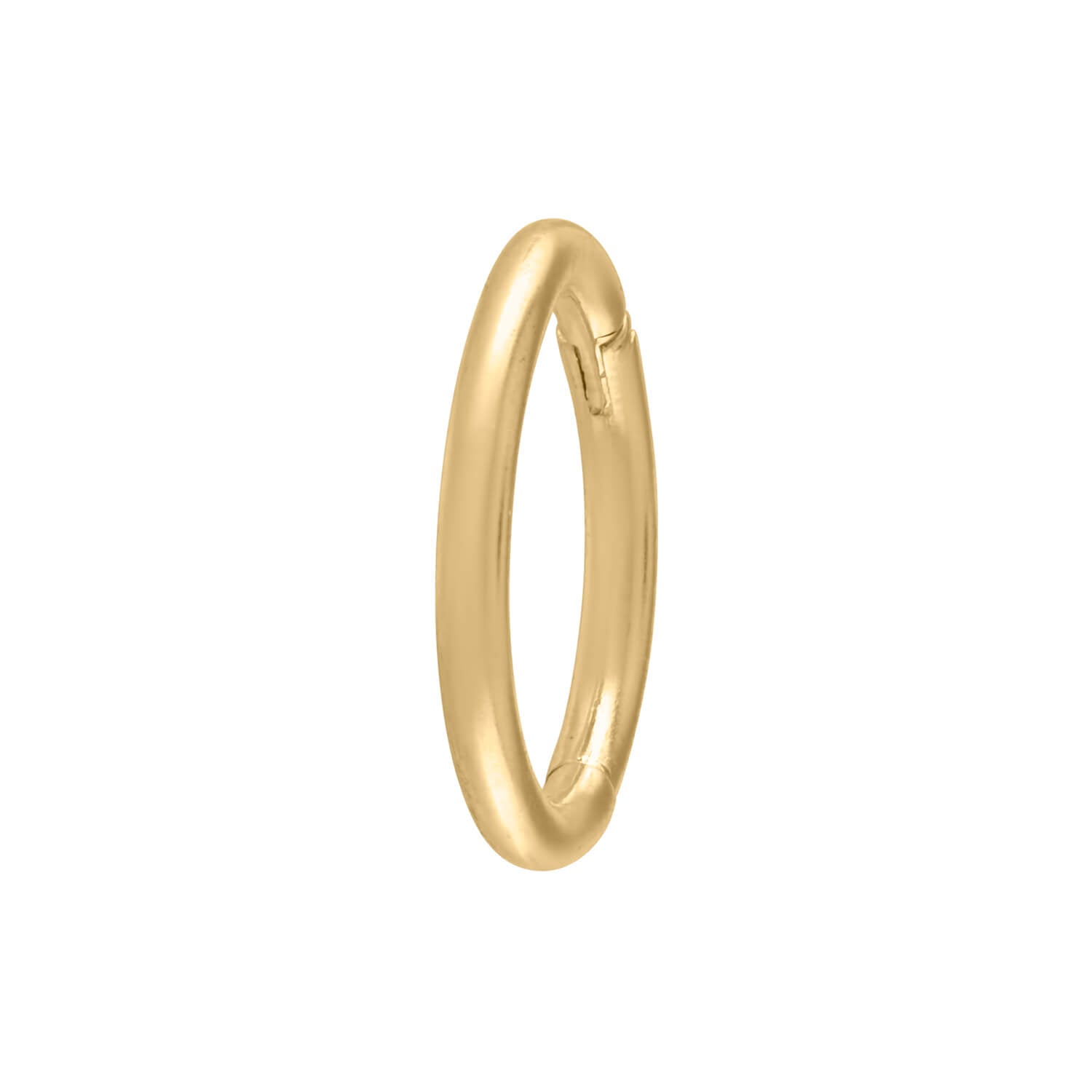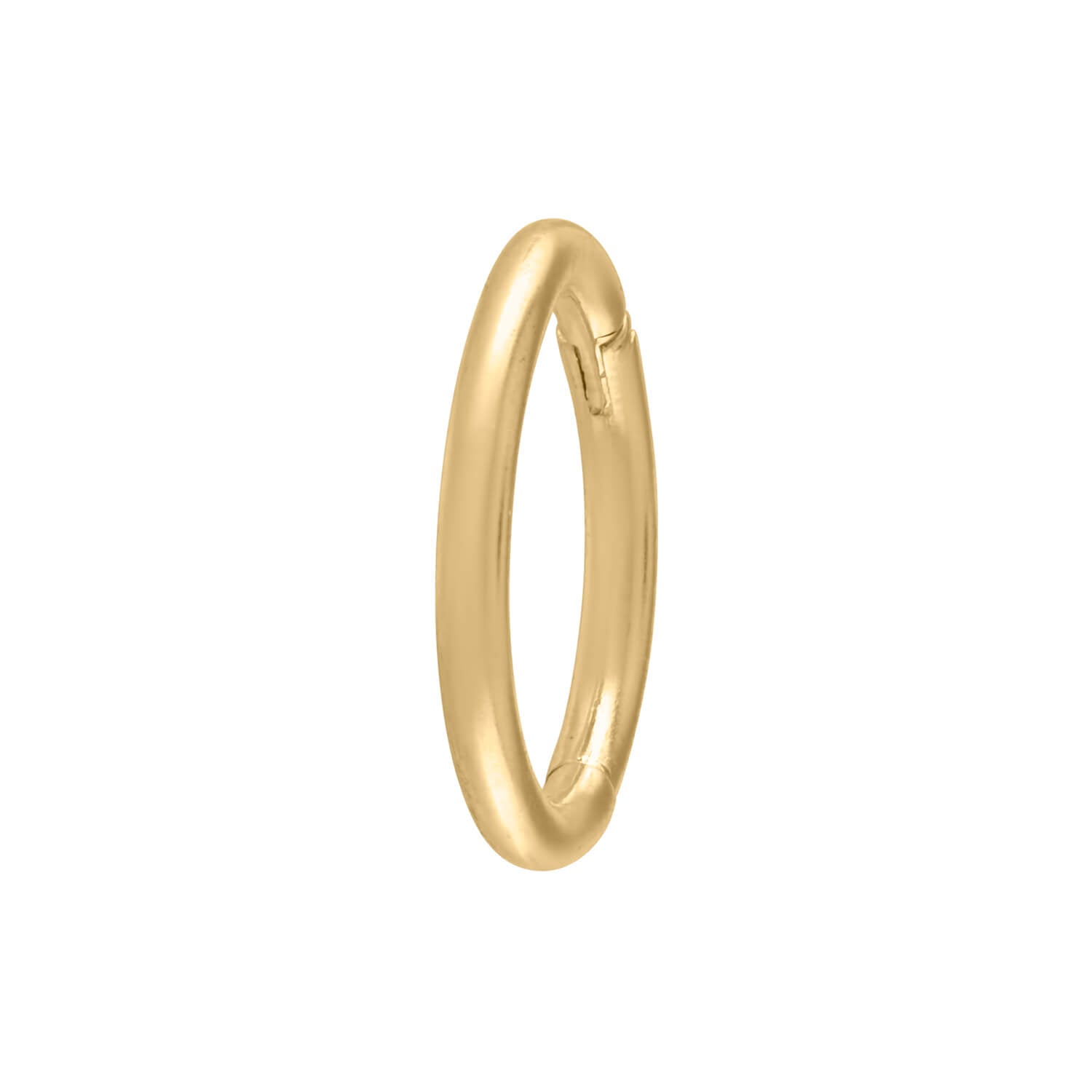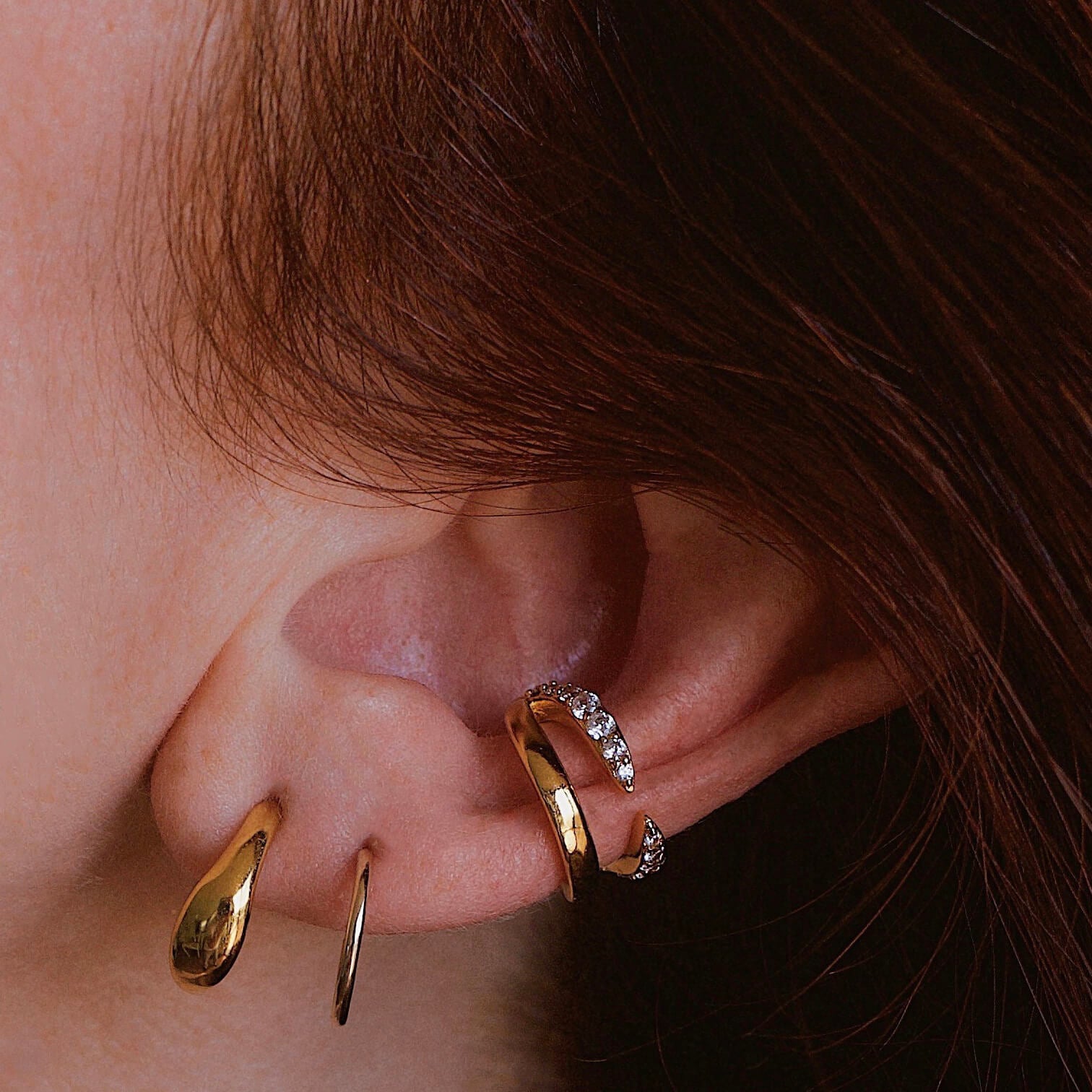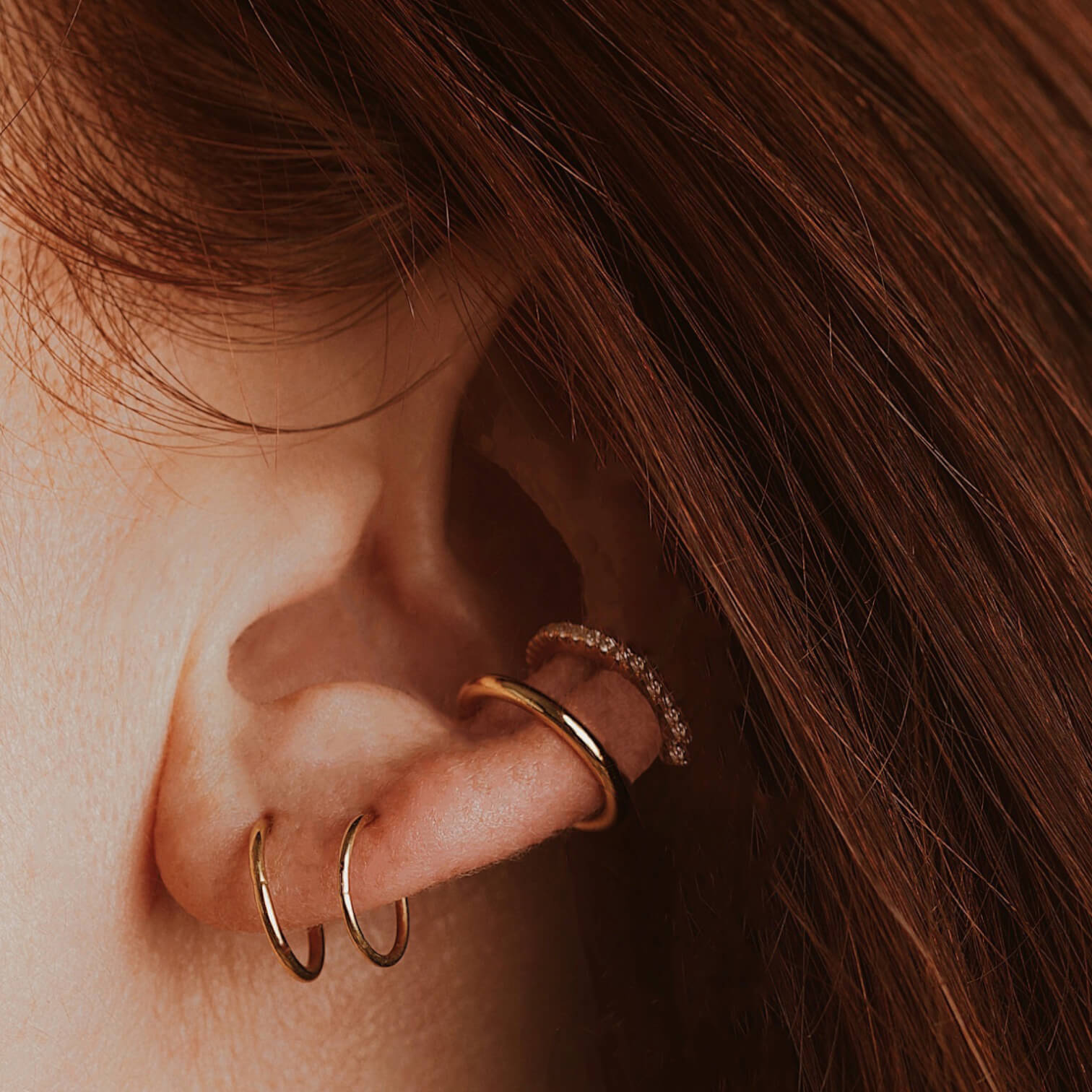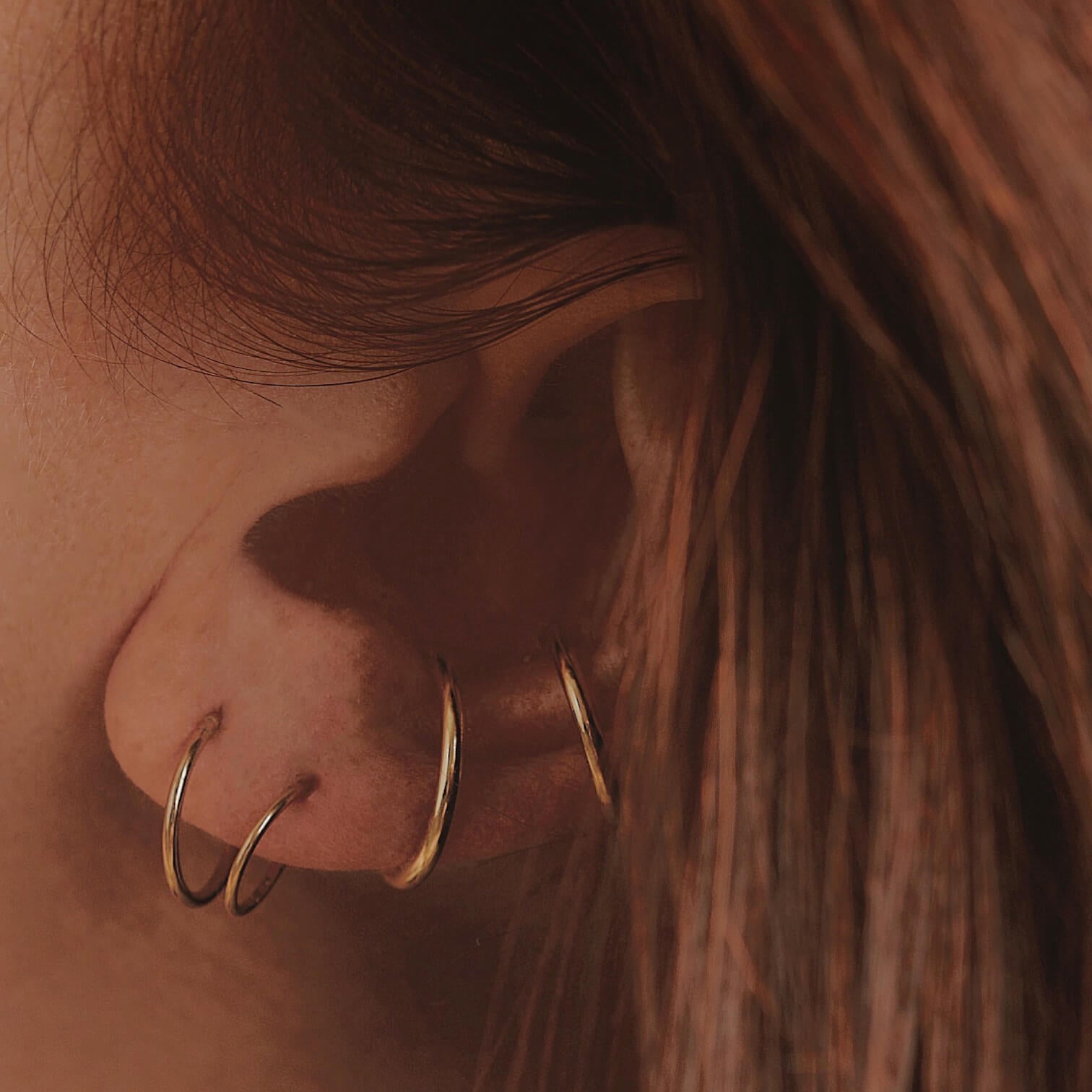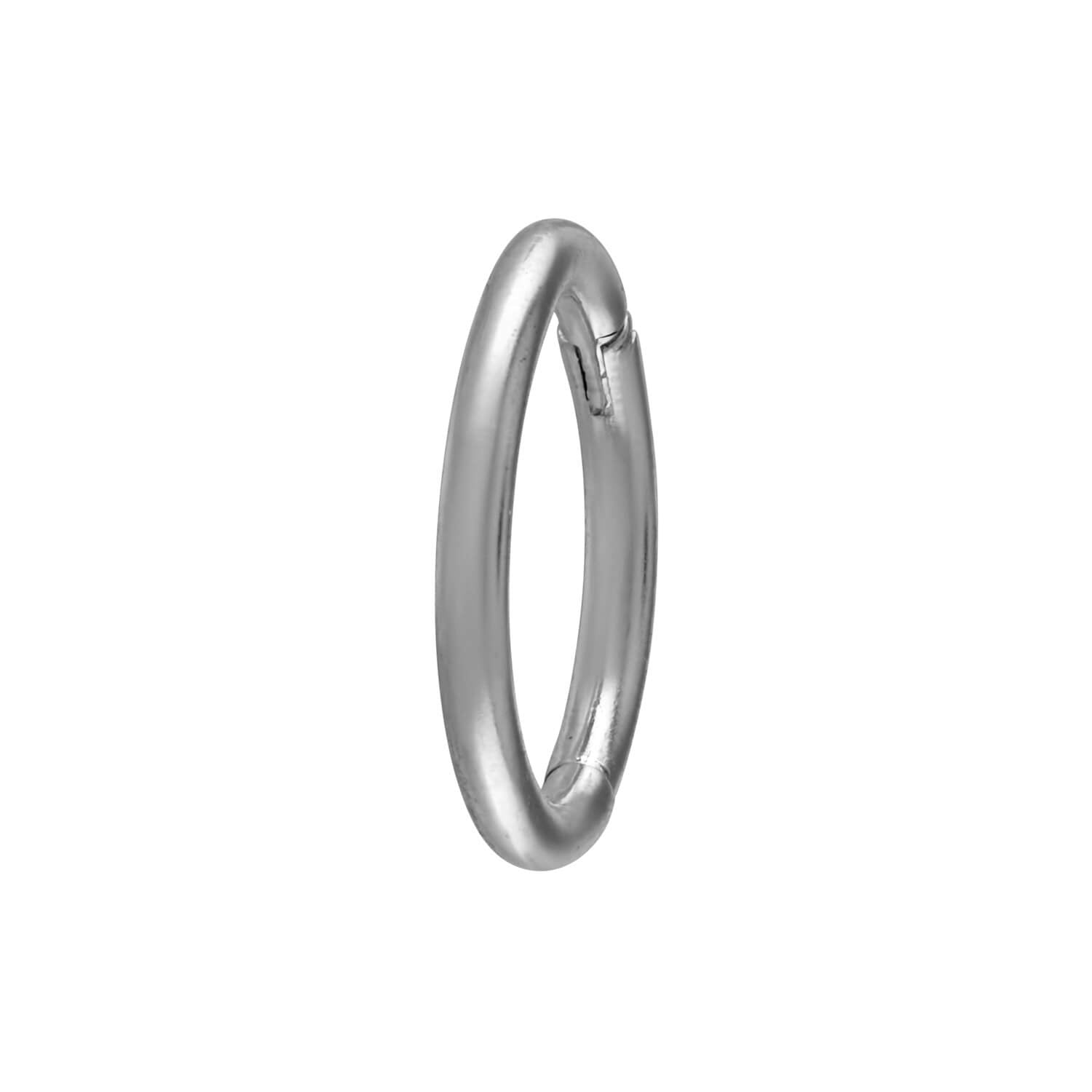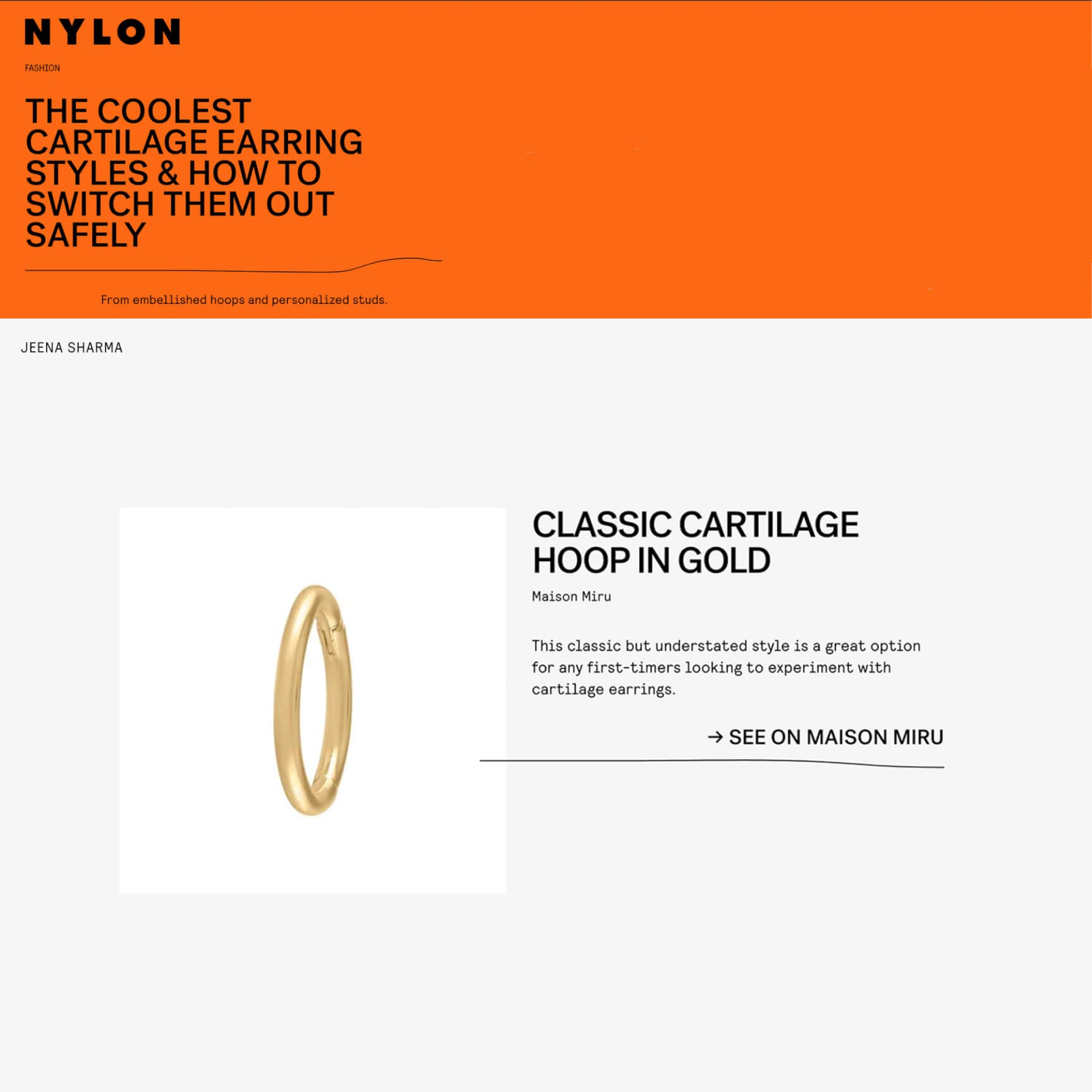 Classic Cartilage Hoop
$40.00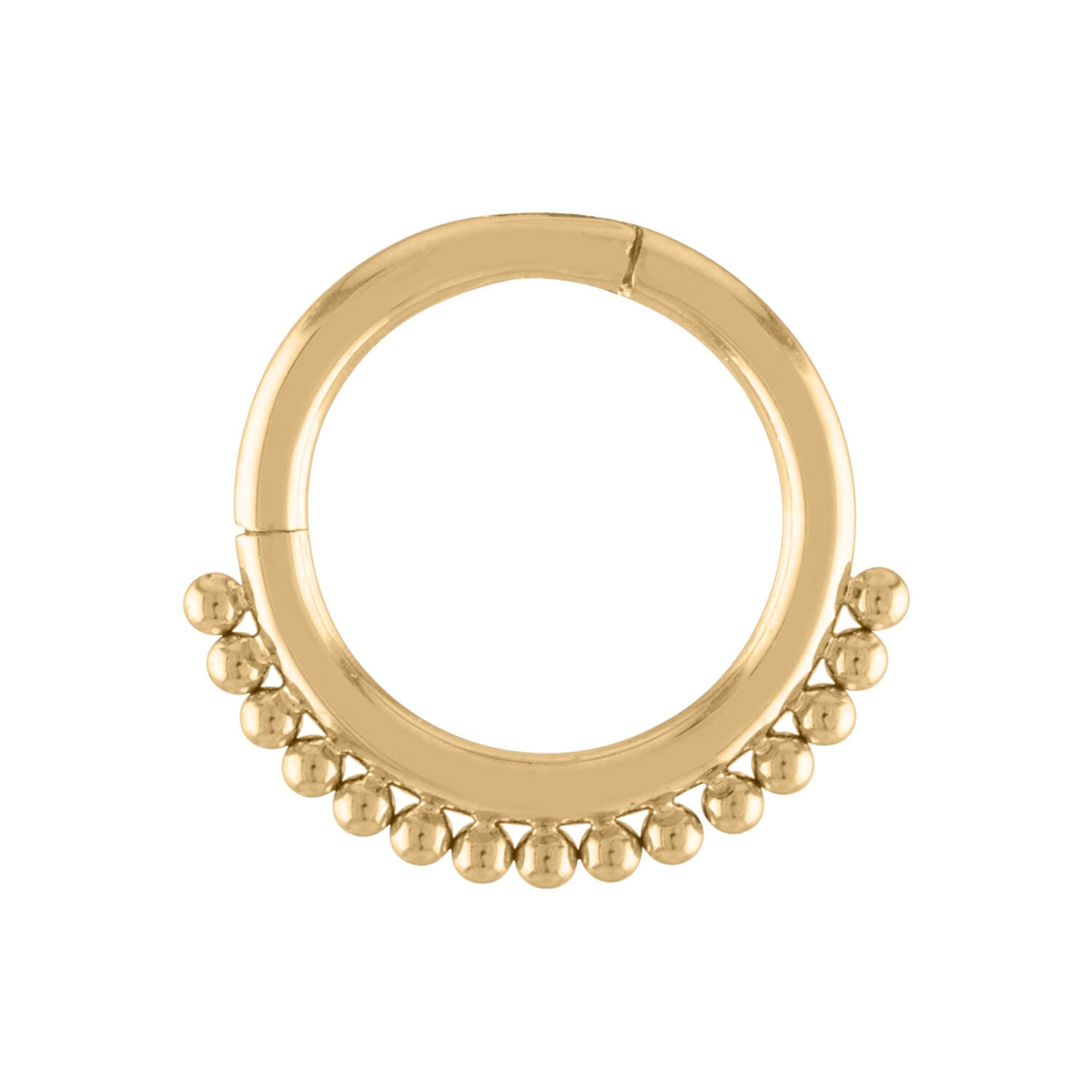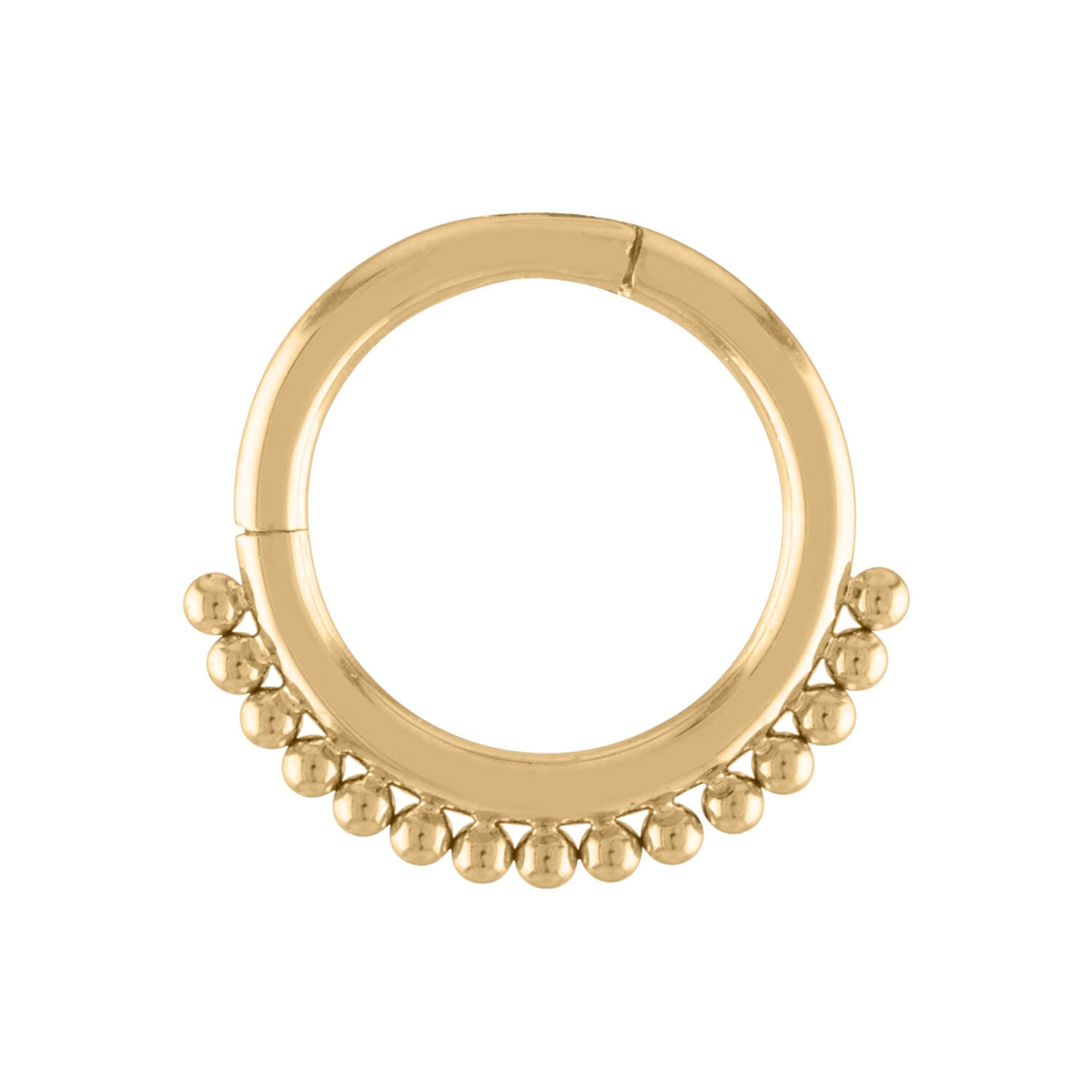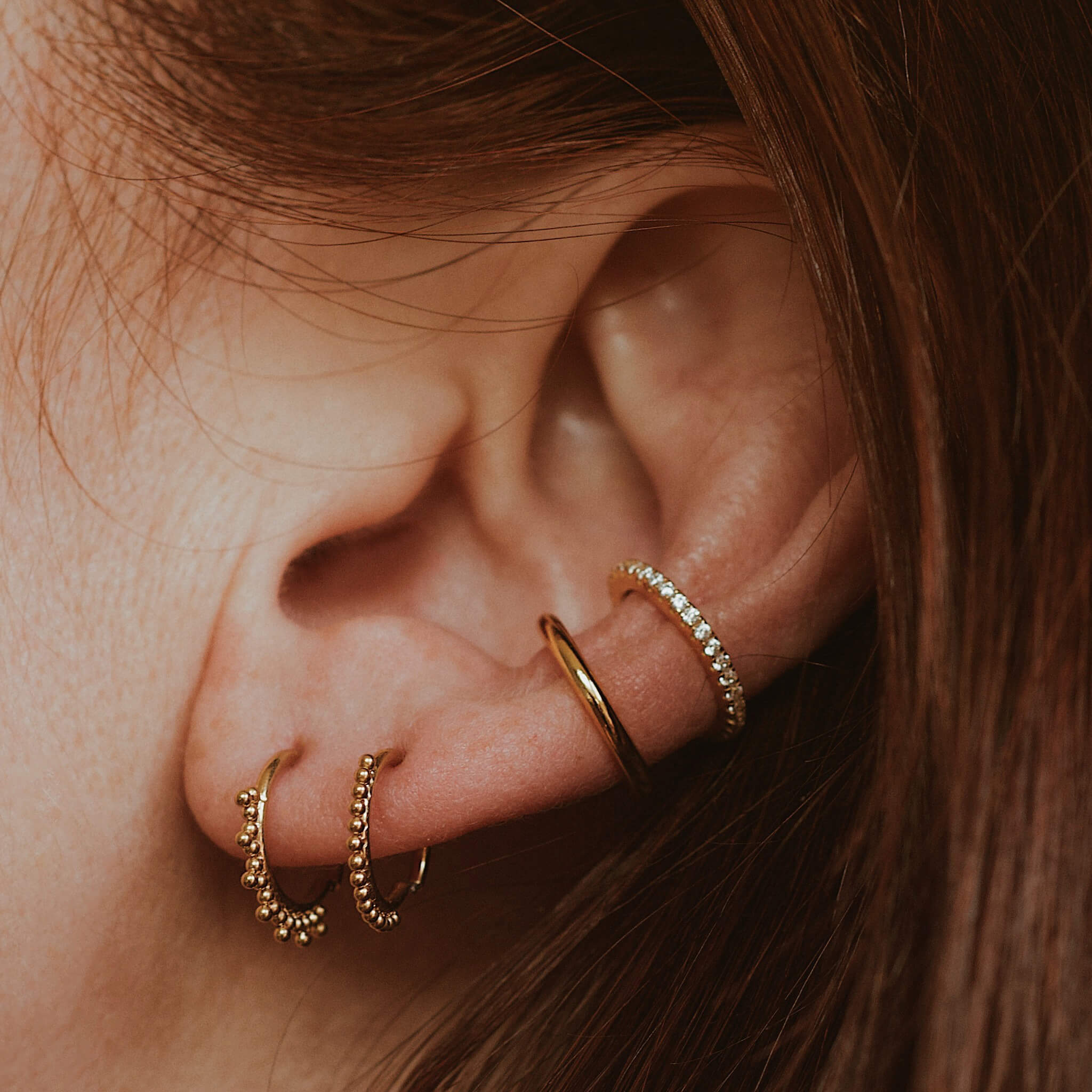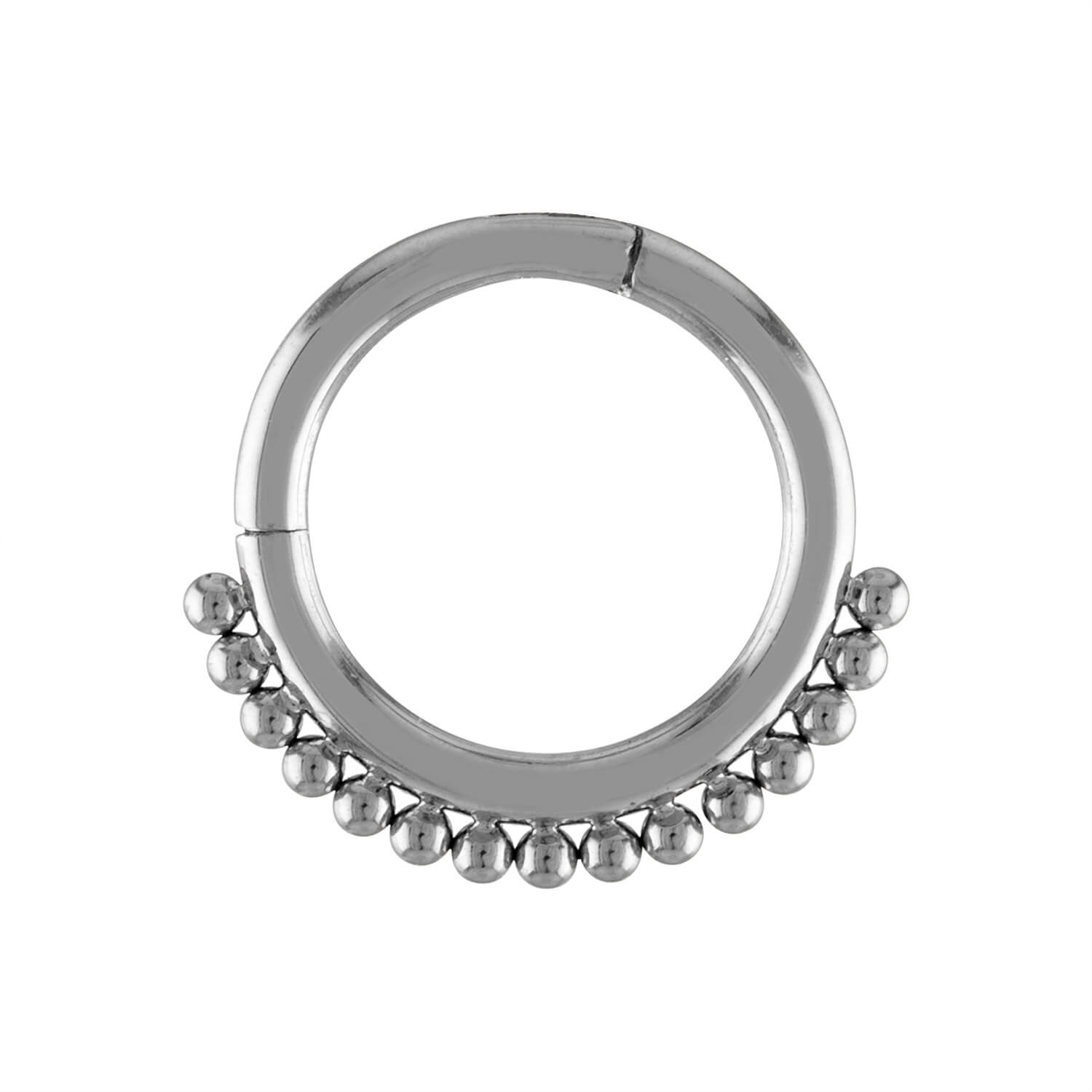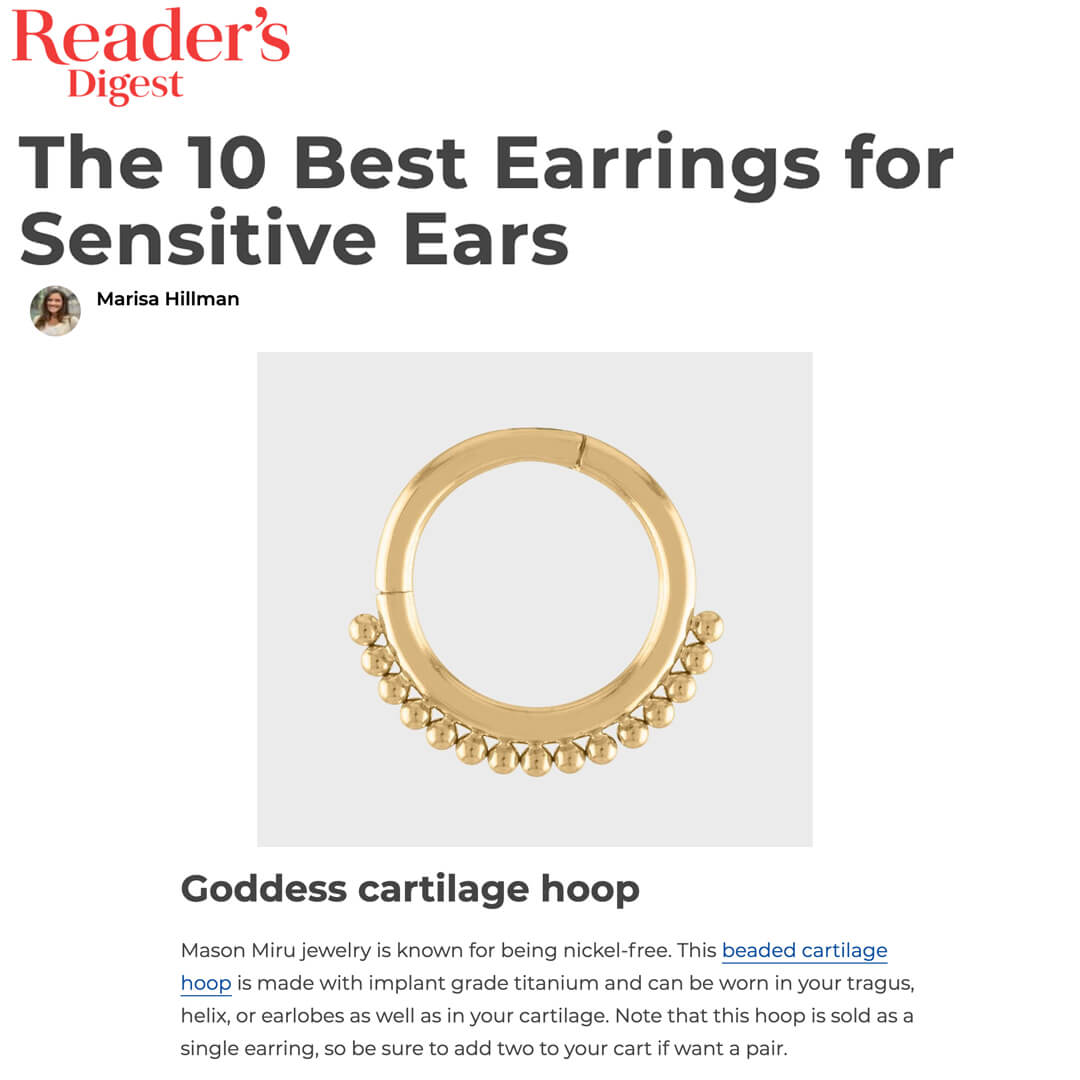 Goddess Cartilage Hoop
$45.00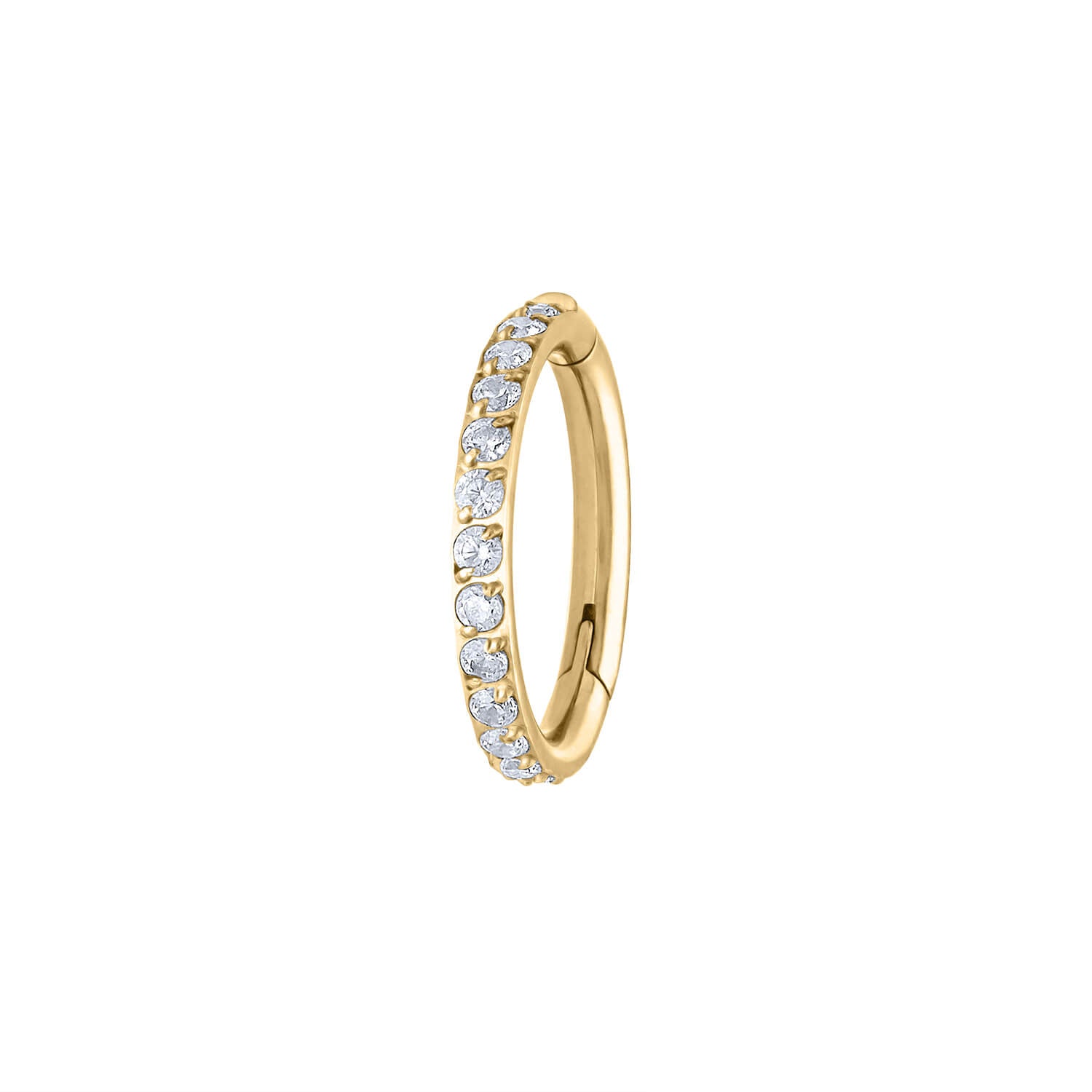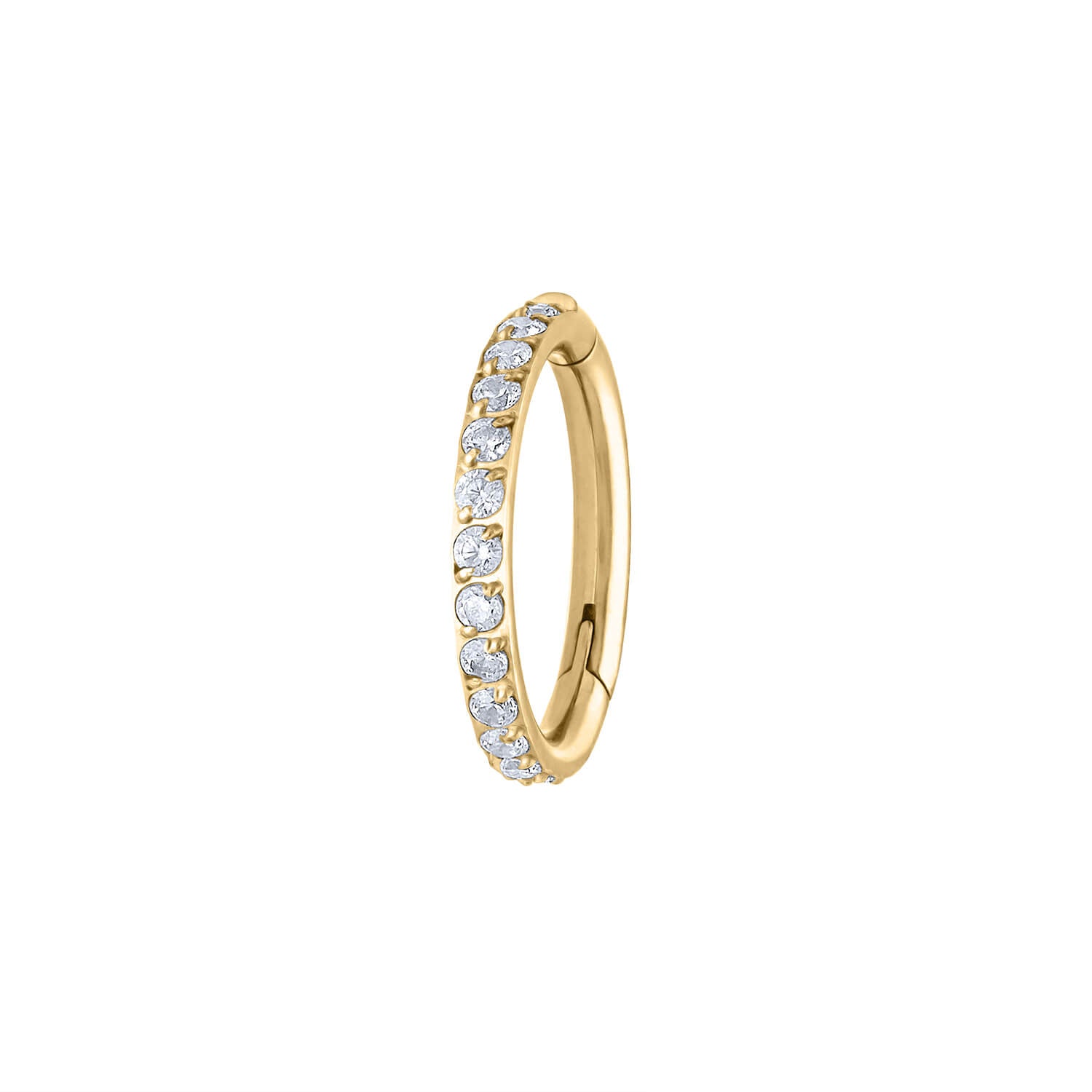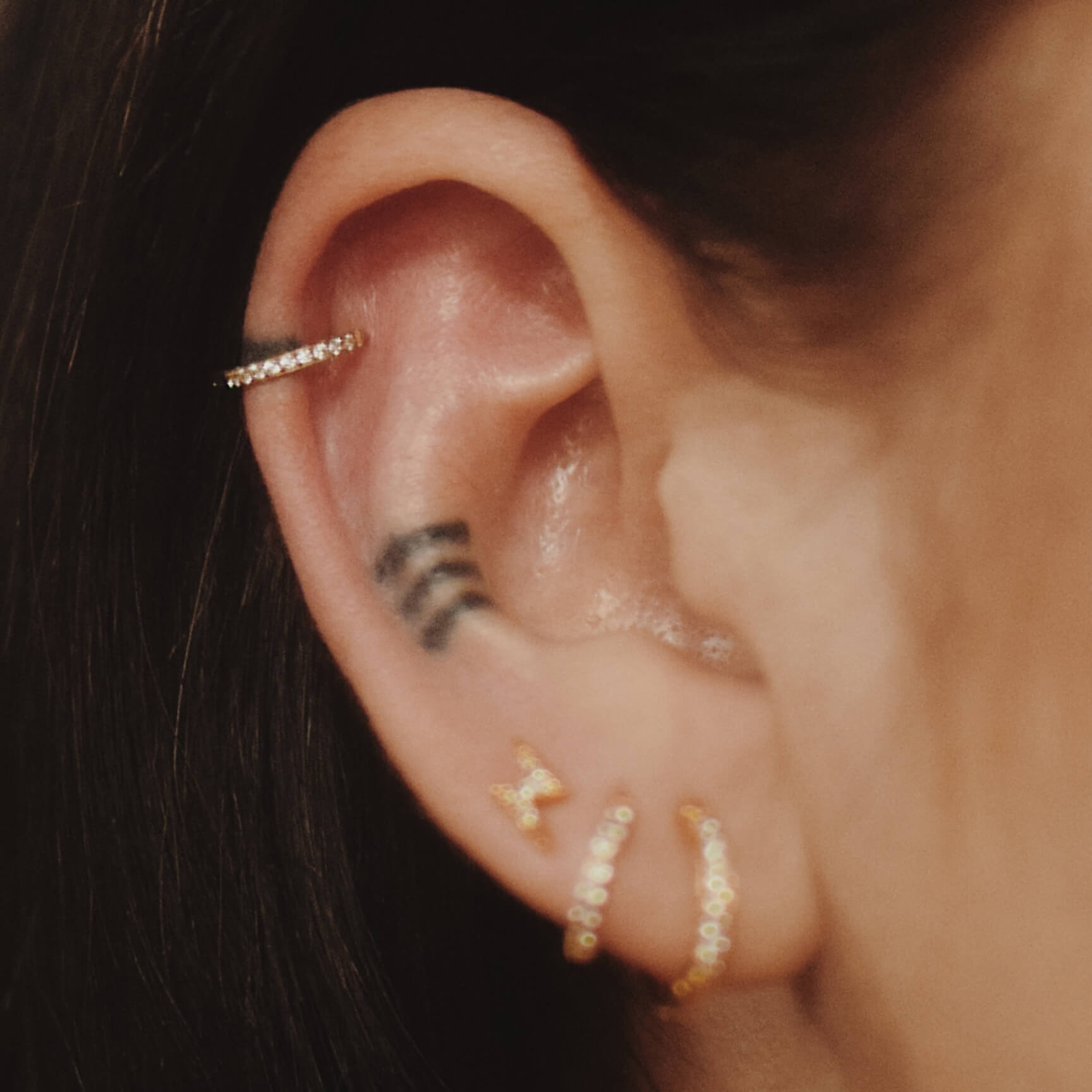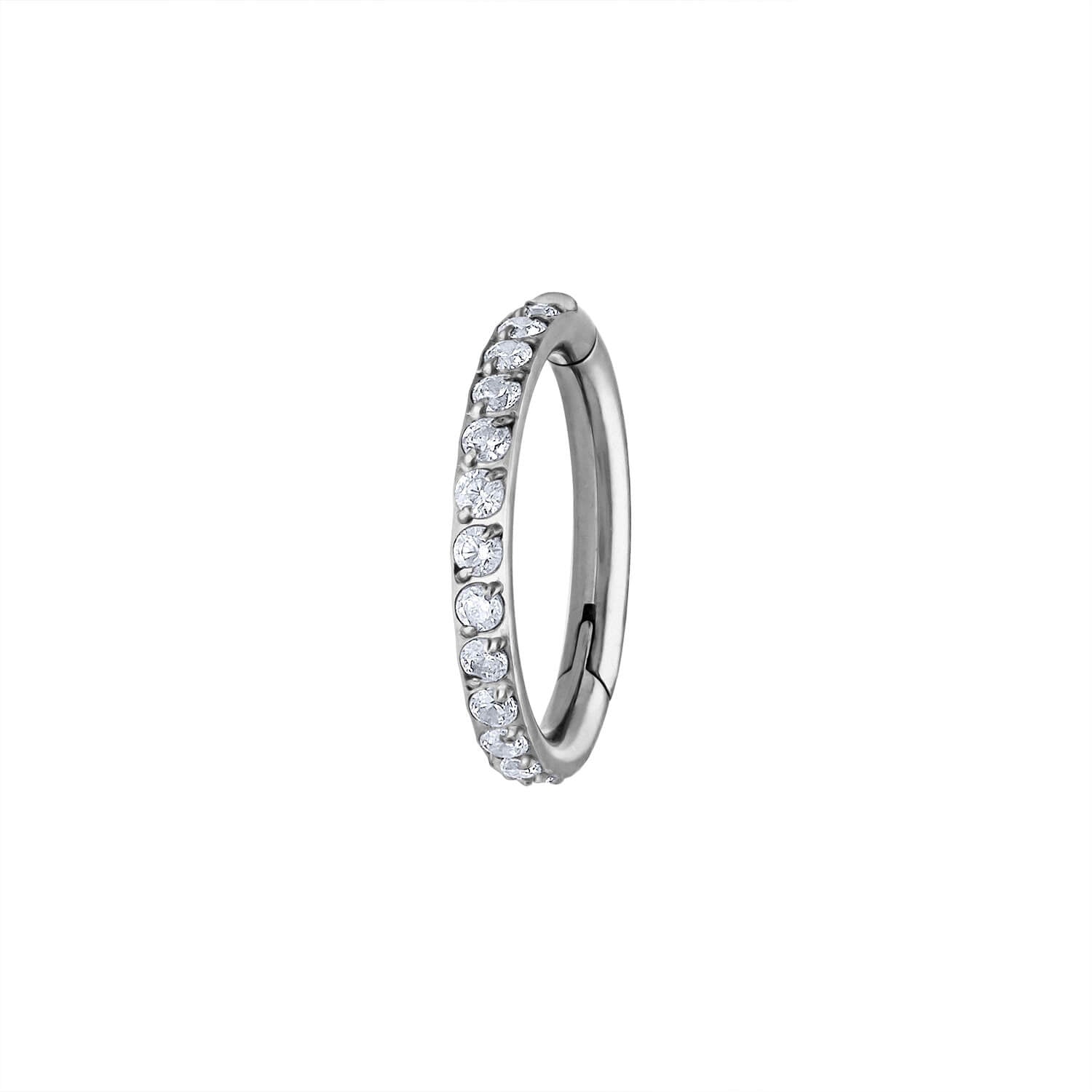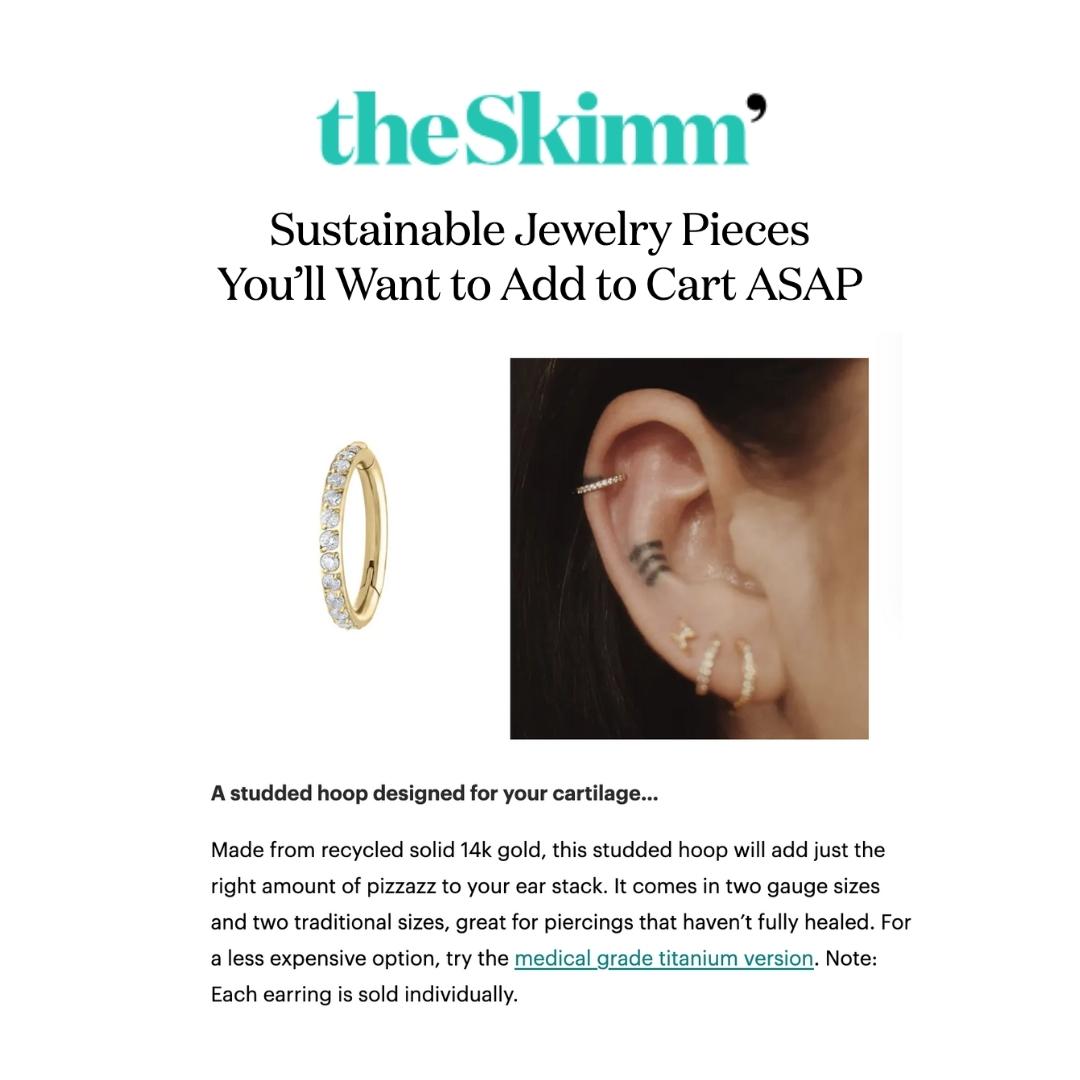 Eternity Cartilage Hoop
$55.00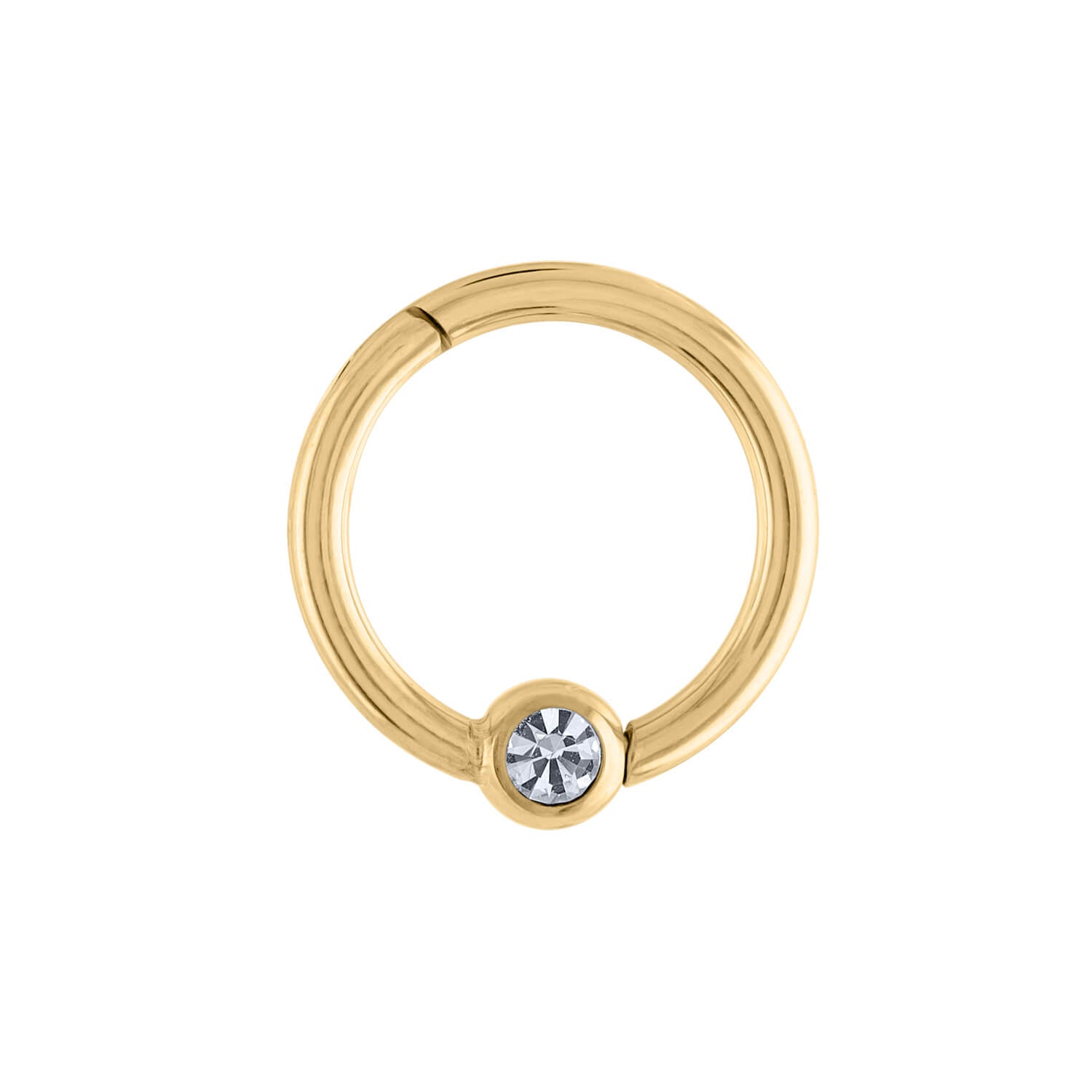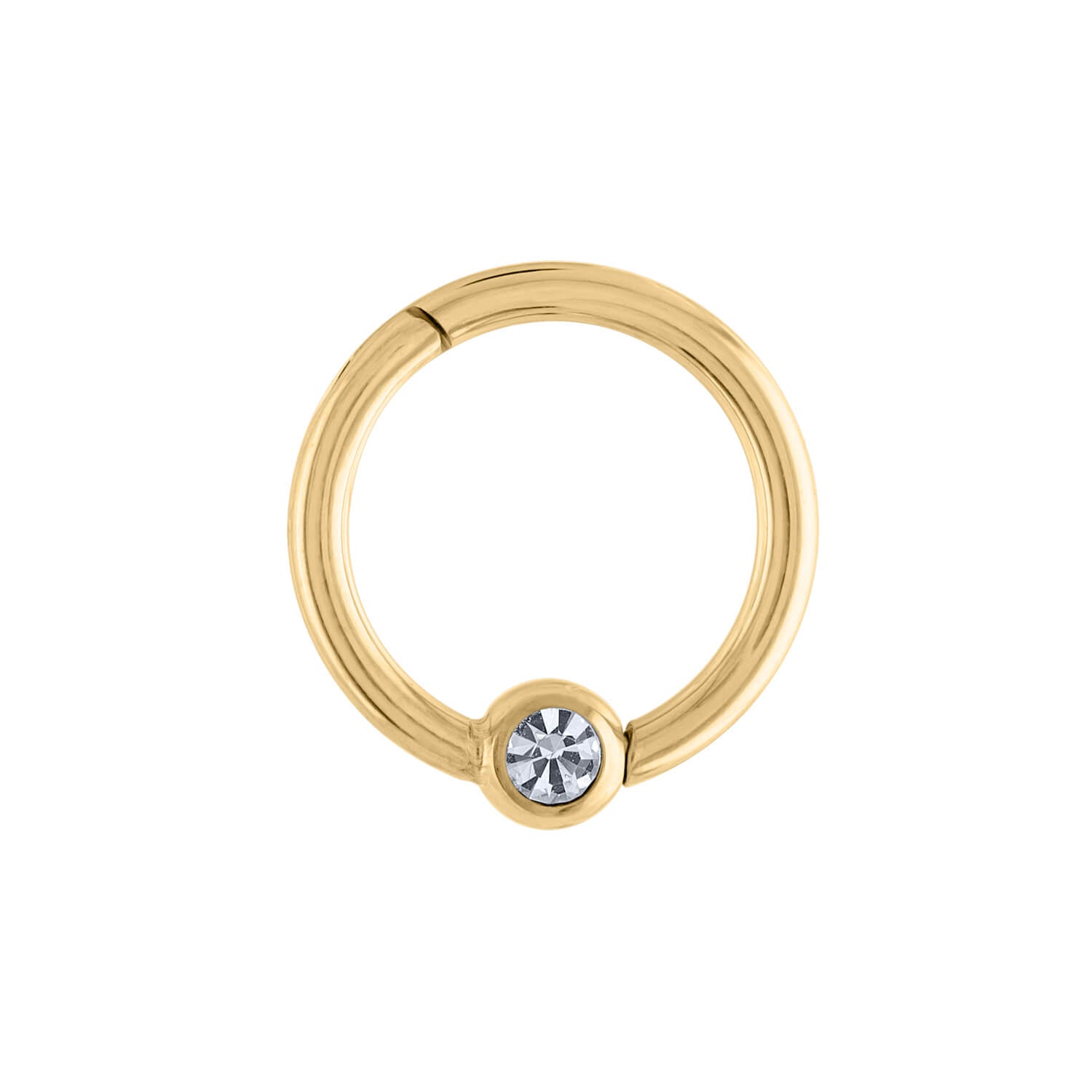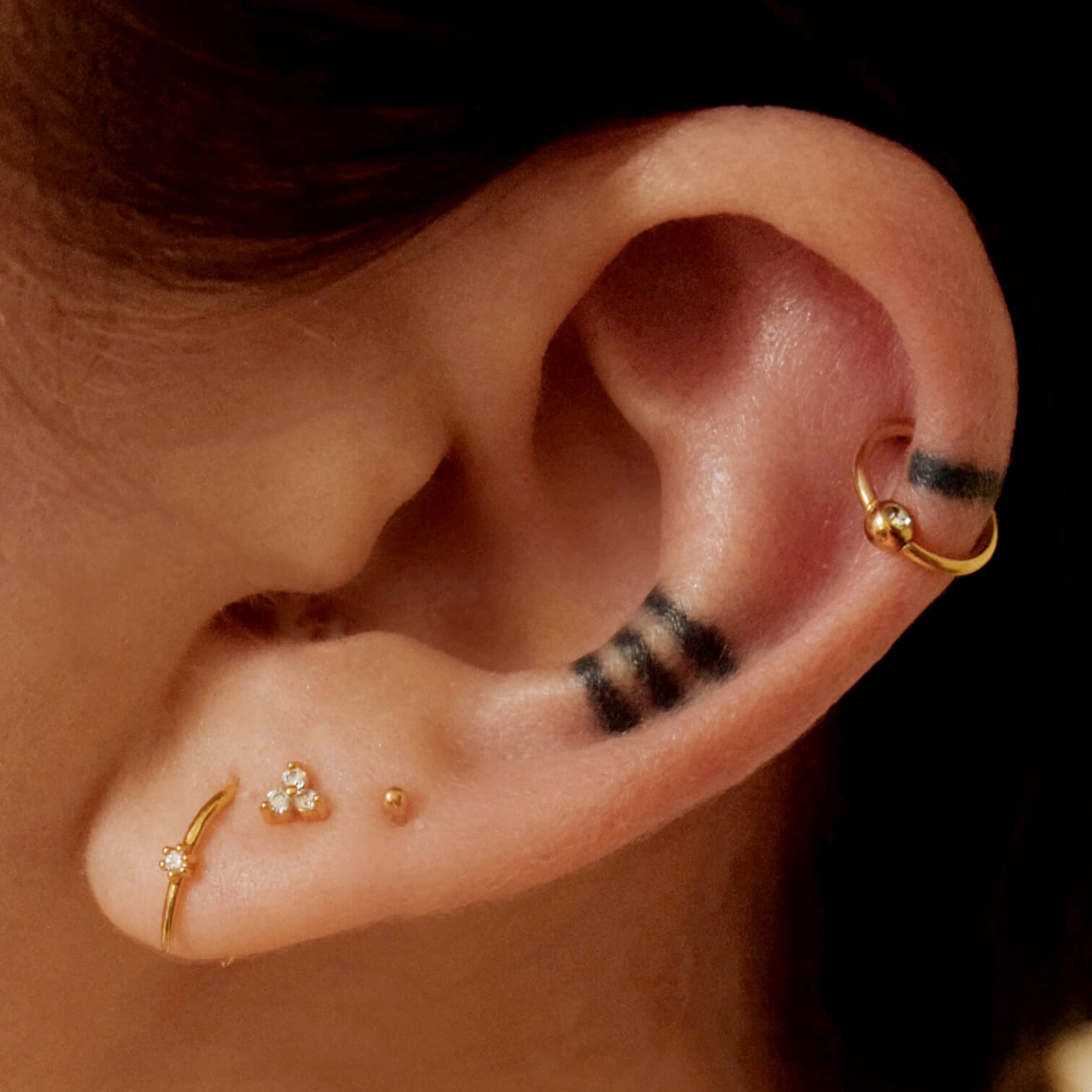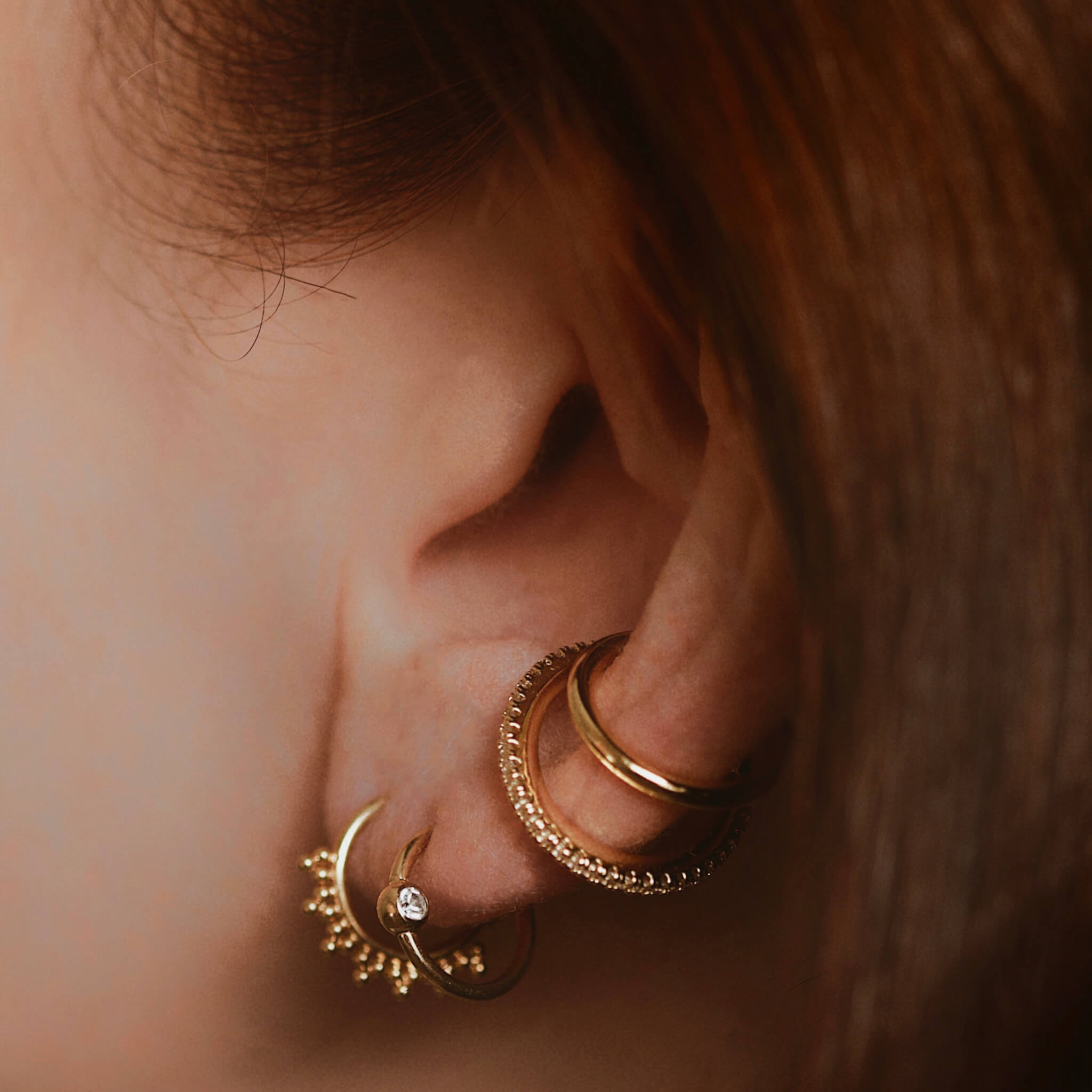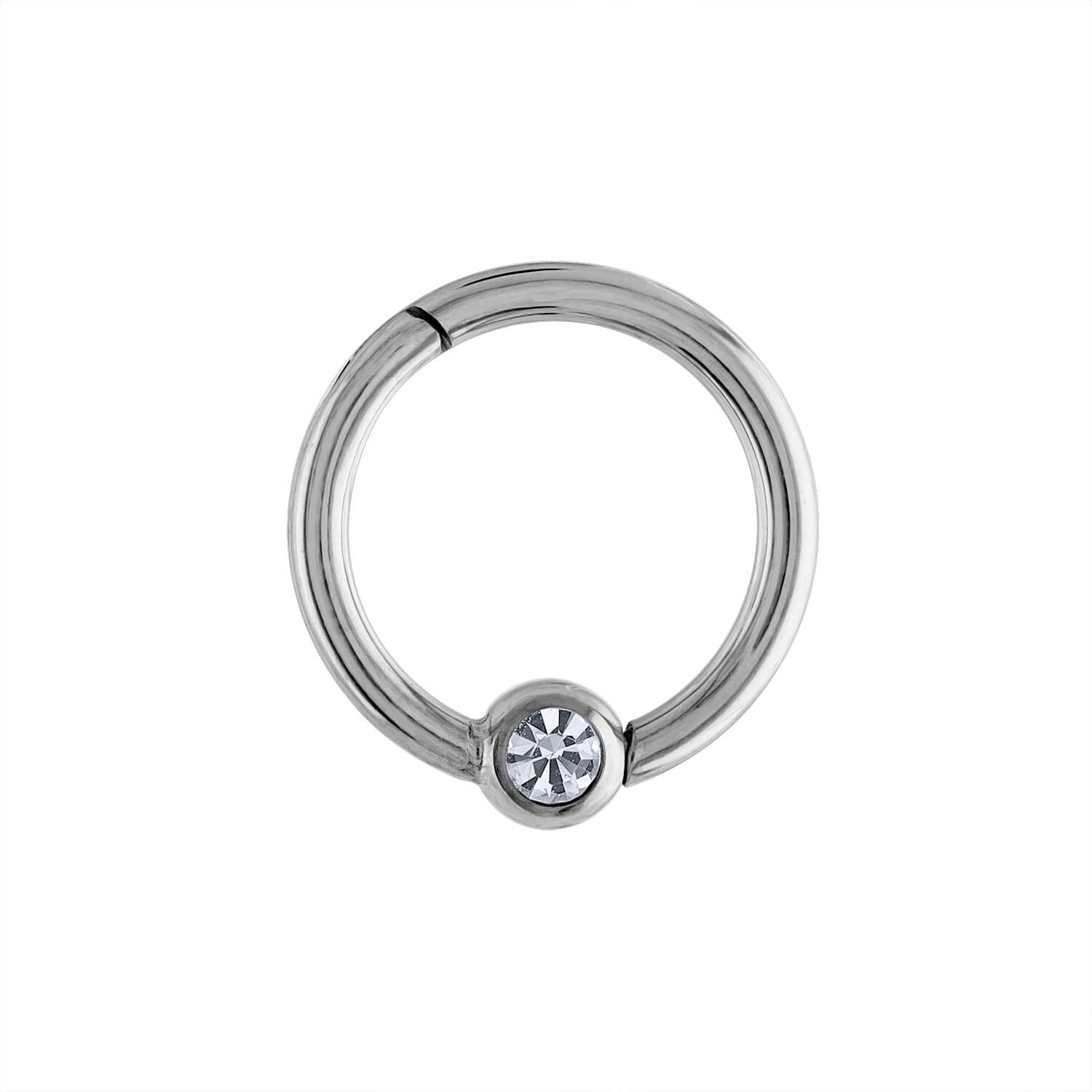 Orbital Crystal Cartilage Hoop
$50.00
Auricle Piercing Inspiration
The auricle piercing looks fantastic on its own or as part of a cartilage cluster.
@matt_piercer_

Cartilage studs are subtler than hoops, and you can mix them up with different shapes.
@kevinthepiercer