Everything You Need to Know About Helix Piercings
A helix piercing is any piercing in the upper cartilage of the ear.

Read on to find out more about getting a helix piercing, including the pain level, healing time, cost and recommended jewelry.
✨ Helix Piercing Fast Facts ✨
How much does a helix piercing hurt?

🙌 Good news – helix piercings aren't pain free, but they hurt less than other cartilage piercings because of the lack of nerve endings in the upper ear.

🩹 While the piercing itself doesn't cause much pain, your helix piercing can become red and itchy after a few days (this is normal).

What is the best jewelry for my helix piercing?

✨ While helix piercings (or a series of them – so beautiful!) are traditionally decorated with small cartilage hoops, you can also try flat back stud earrings and small bars.

💫 We love the look of multiple small hoops of decreasing size on an ear with a series of helix piercings – classic but anything but basic.

What should I know about jewelry sizing for my new helix piercing?

✨ Like most cartilage piercings, helix piercings are typically pierced with 16 gauge needles that are 1.2mm thick. The helix is still cartilage, which is why you'll have a larger needle and the associated thicker post size.

✨ If your helix piercing starts to close up, you can also try wearing earrings with 18 gauge posts that are 1.0mm thick. If you can, avoid the standard 20 gauge earrings that you'd typically wear in your lobes, as these thin earrings can cause your helix piercings to close up.

ℹ️ Need some extra help with jewelry sizing? We made a whole little guide that answers all of the top jewelry sizing questions we get, just for you.

How long does it take for my helix piercing to heal?
⏱️ A helix piercing can be fully healed within 6 months – faster than many other cartilage piercings.

✨ Between the lower pain threshold and the faster healing time for helix piercings, it's a great next piercing to get when you're ready to move beyond standard lobe piercings.

Our favorite helix piercing jewelry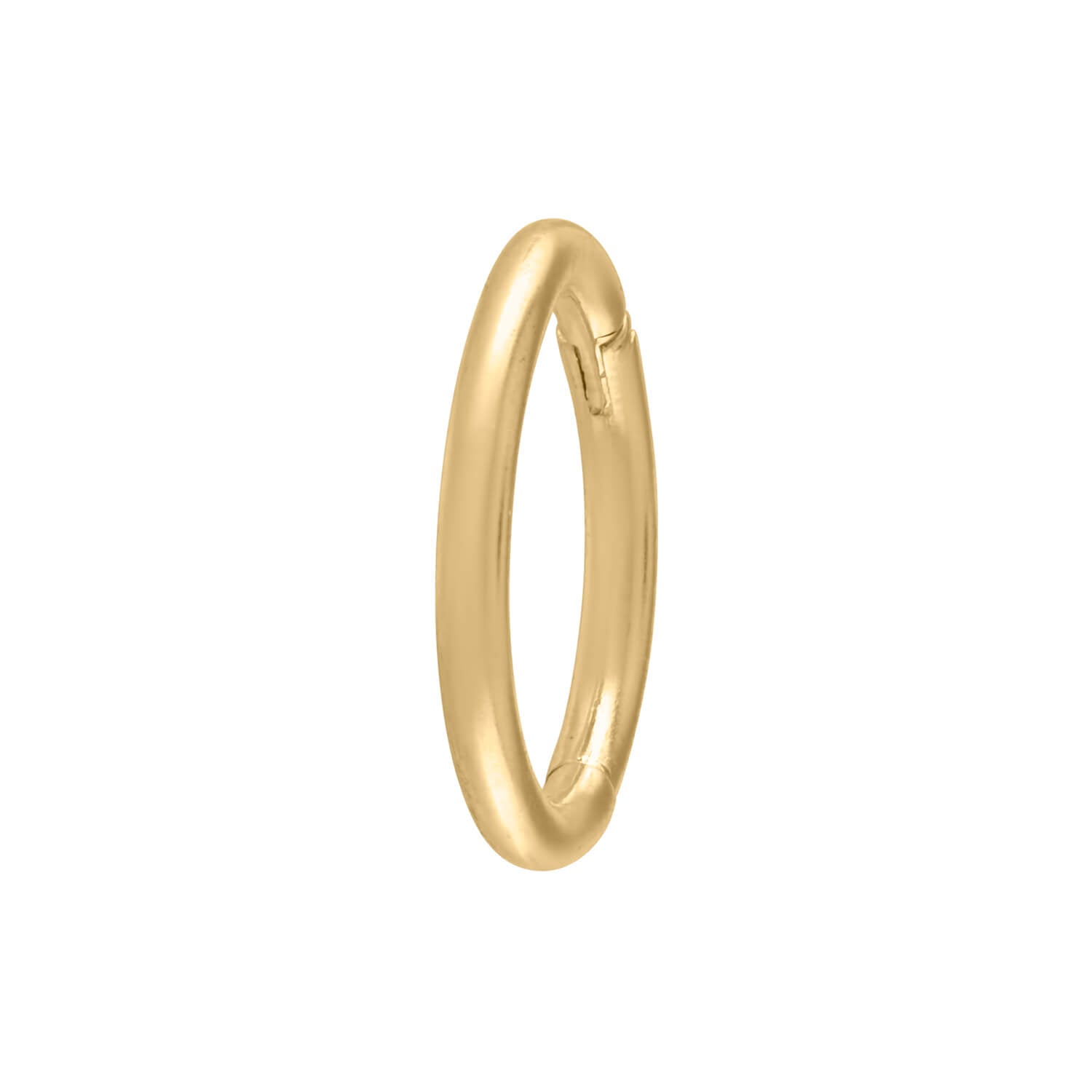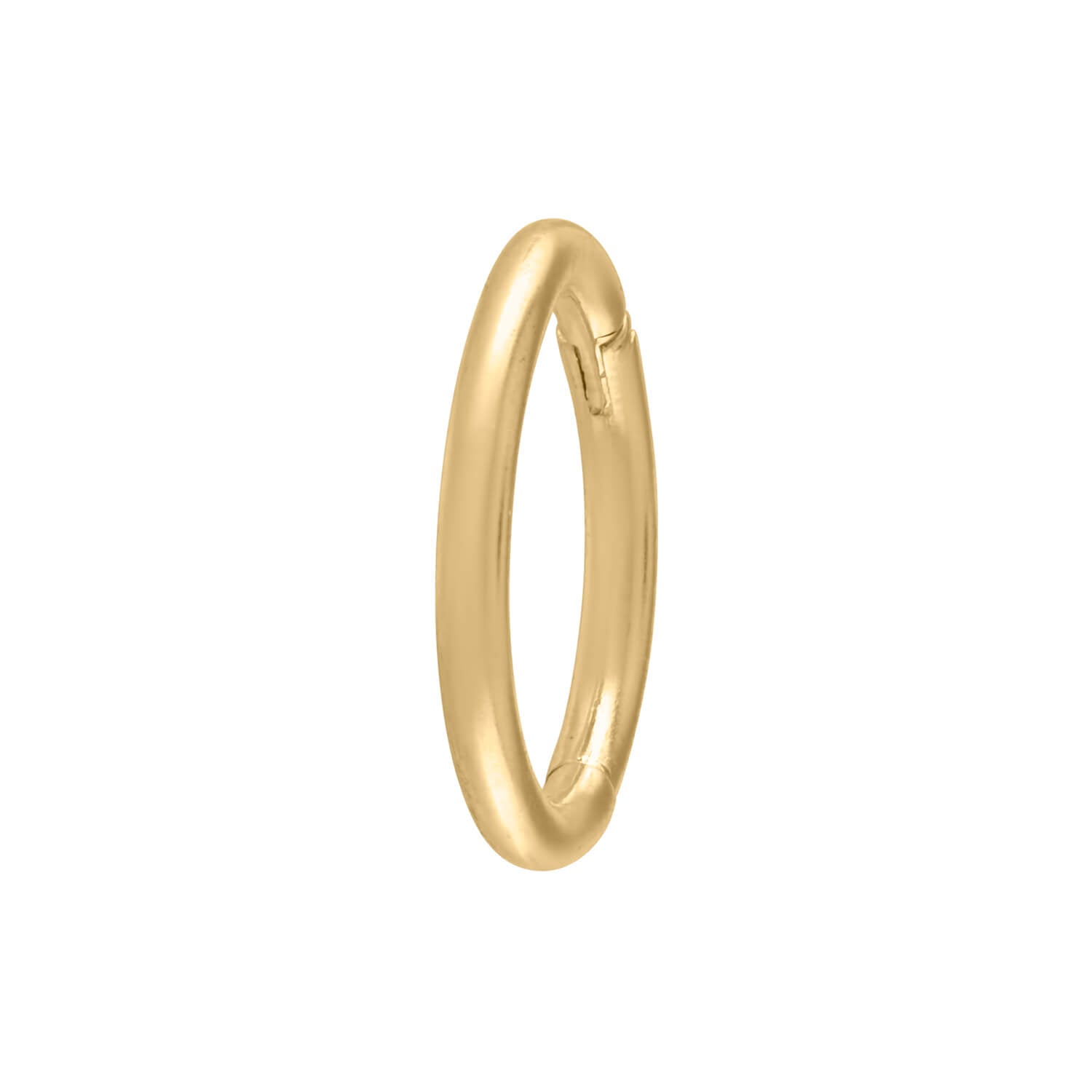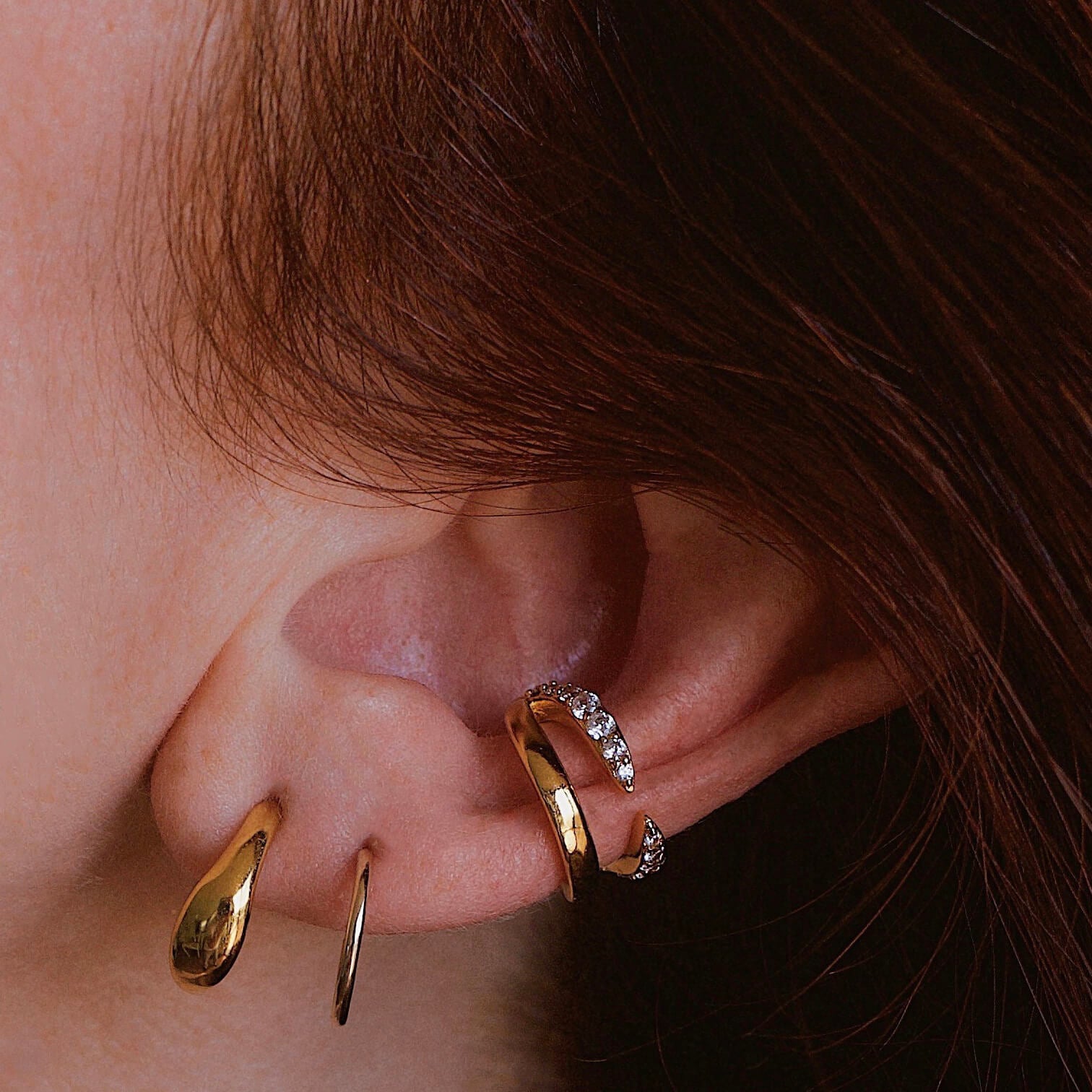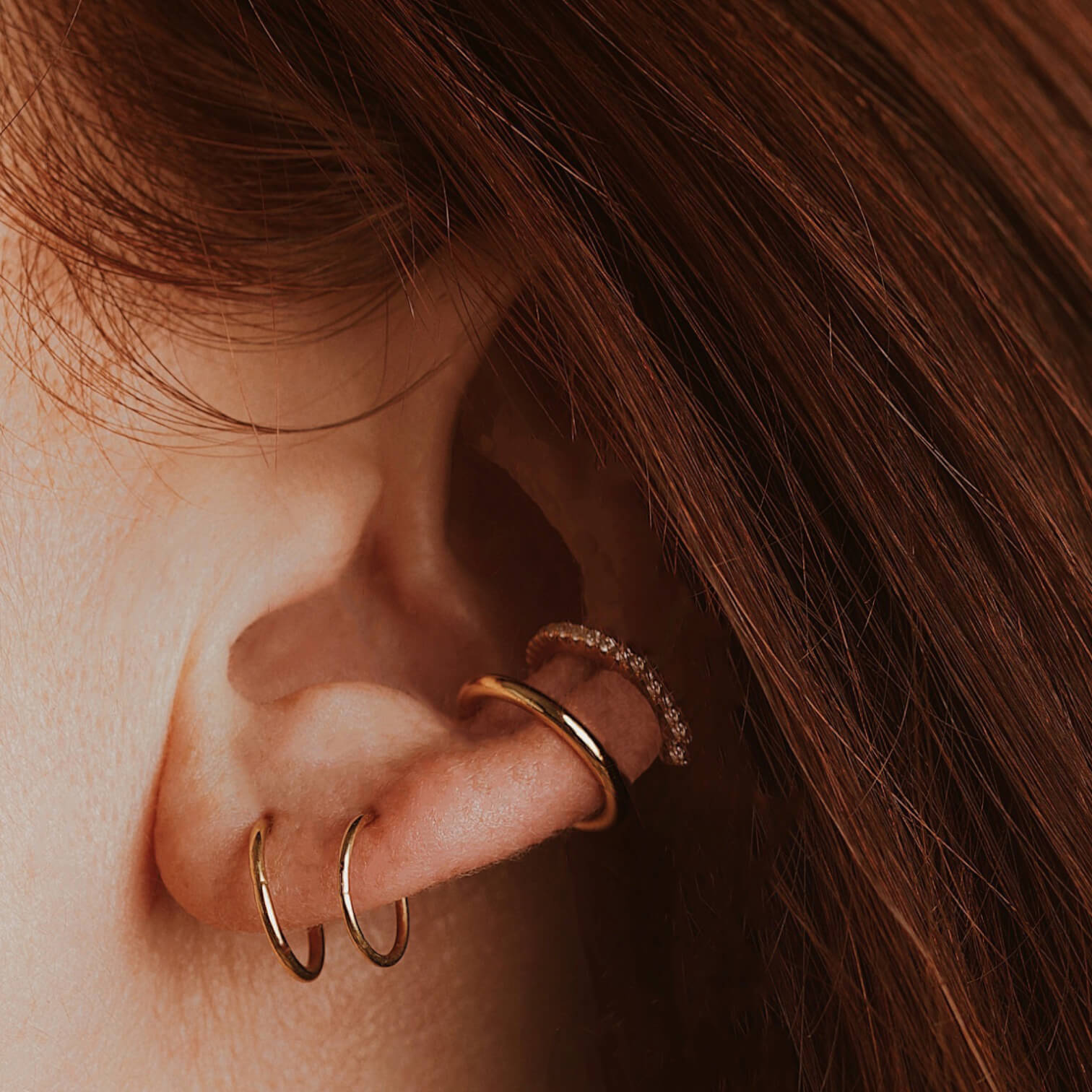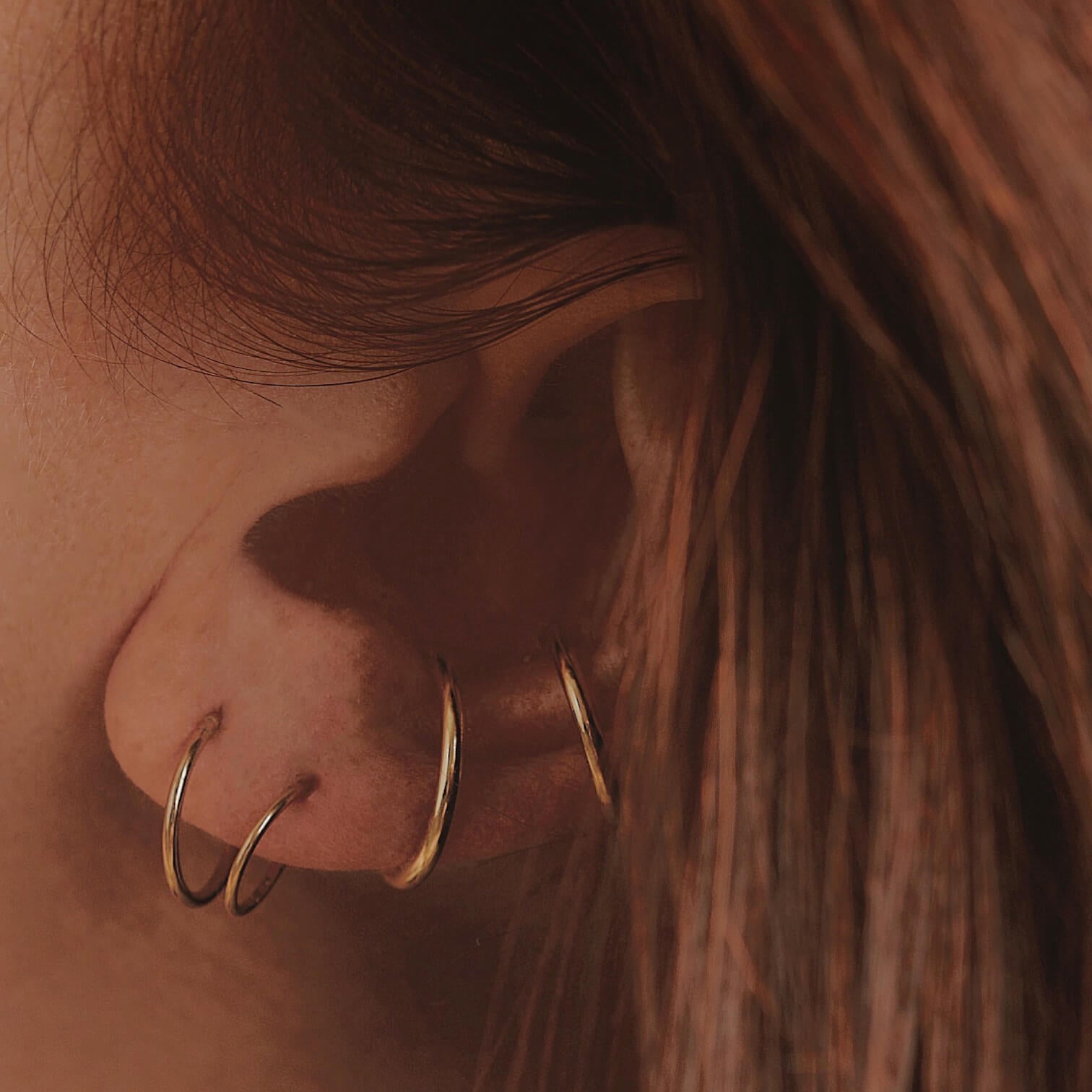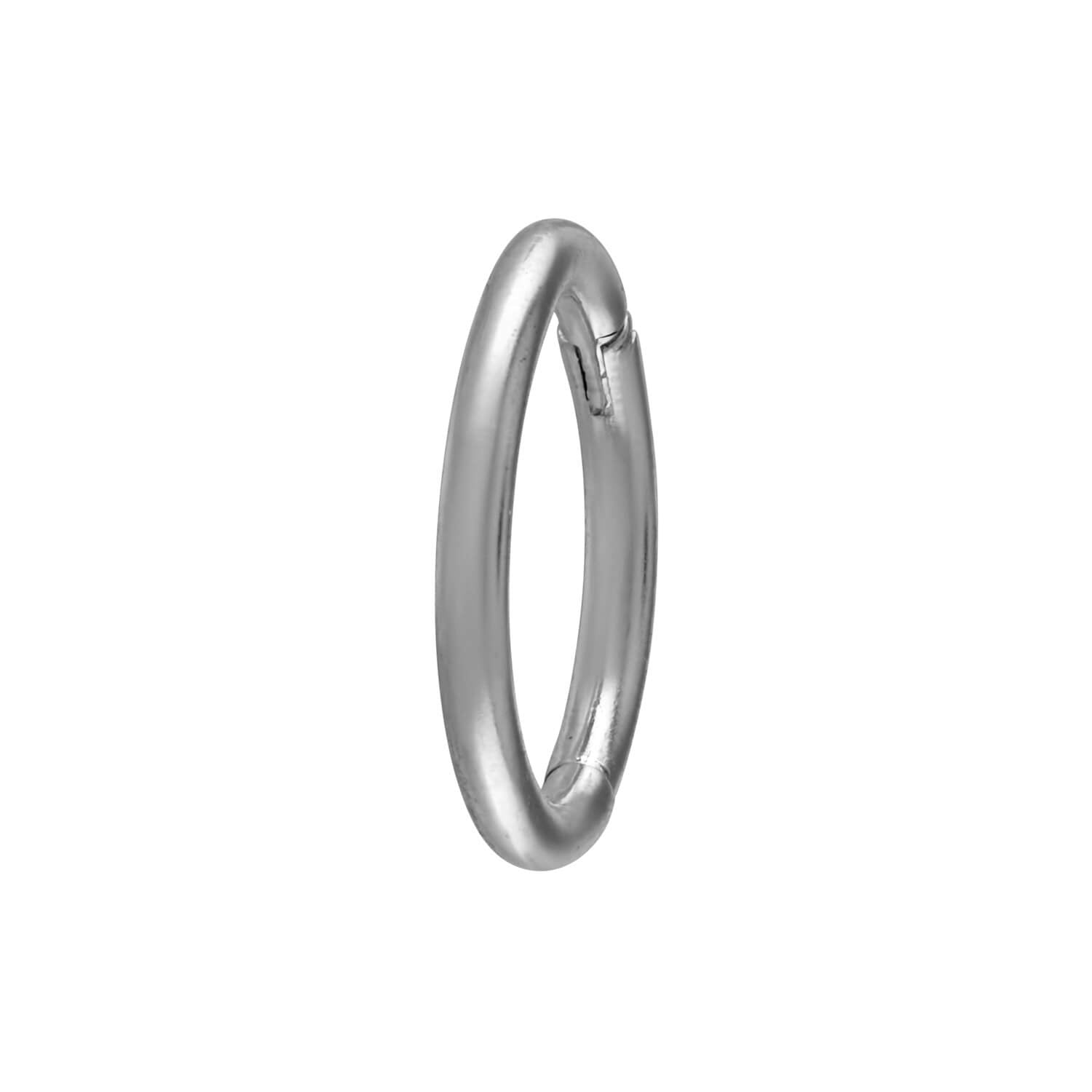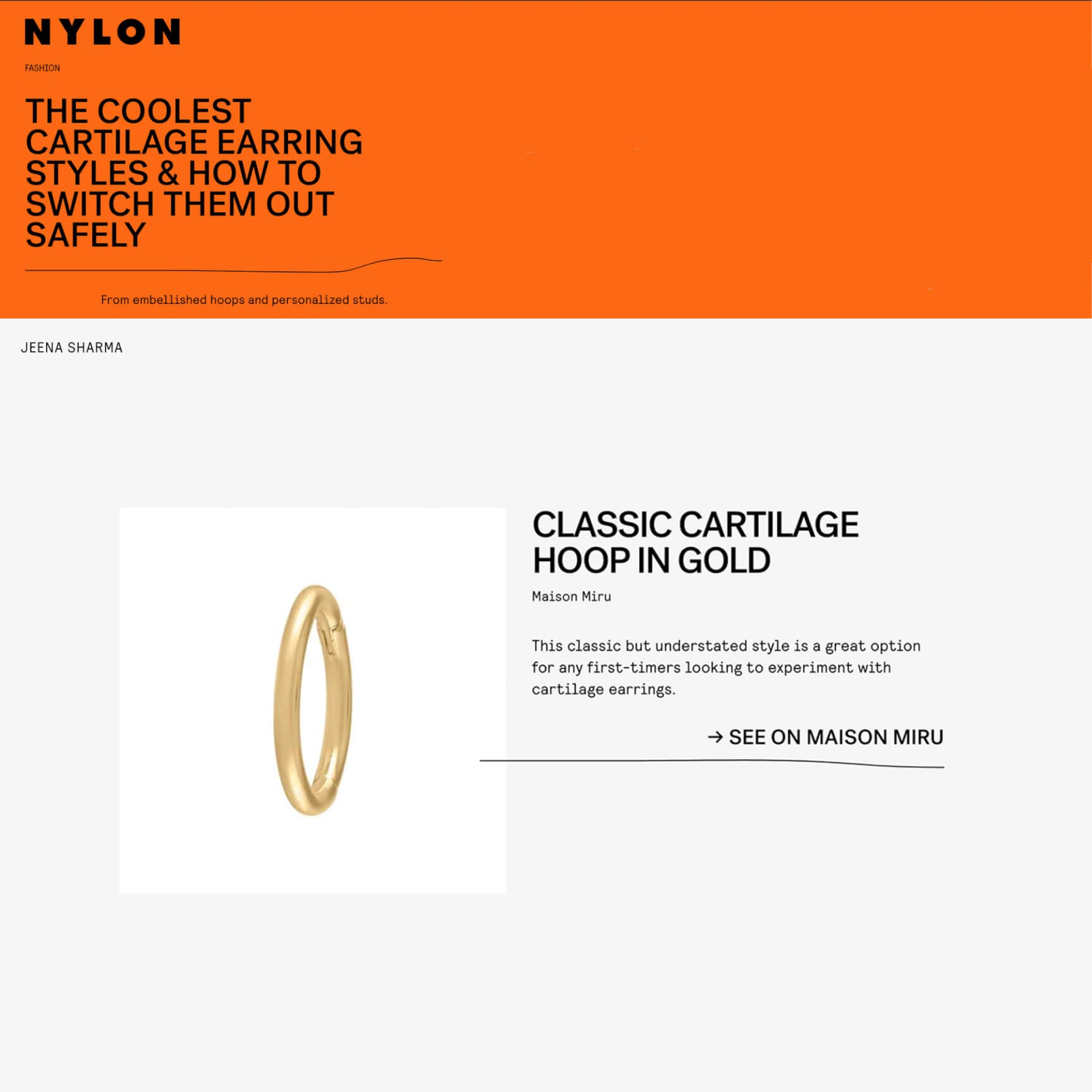 Classic Cartilage Hoop
$40.00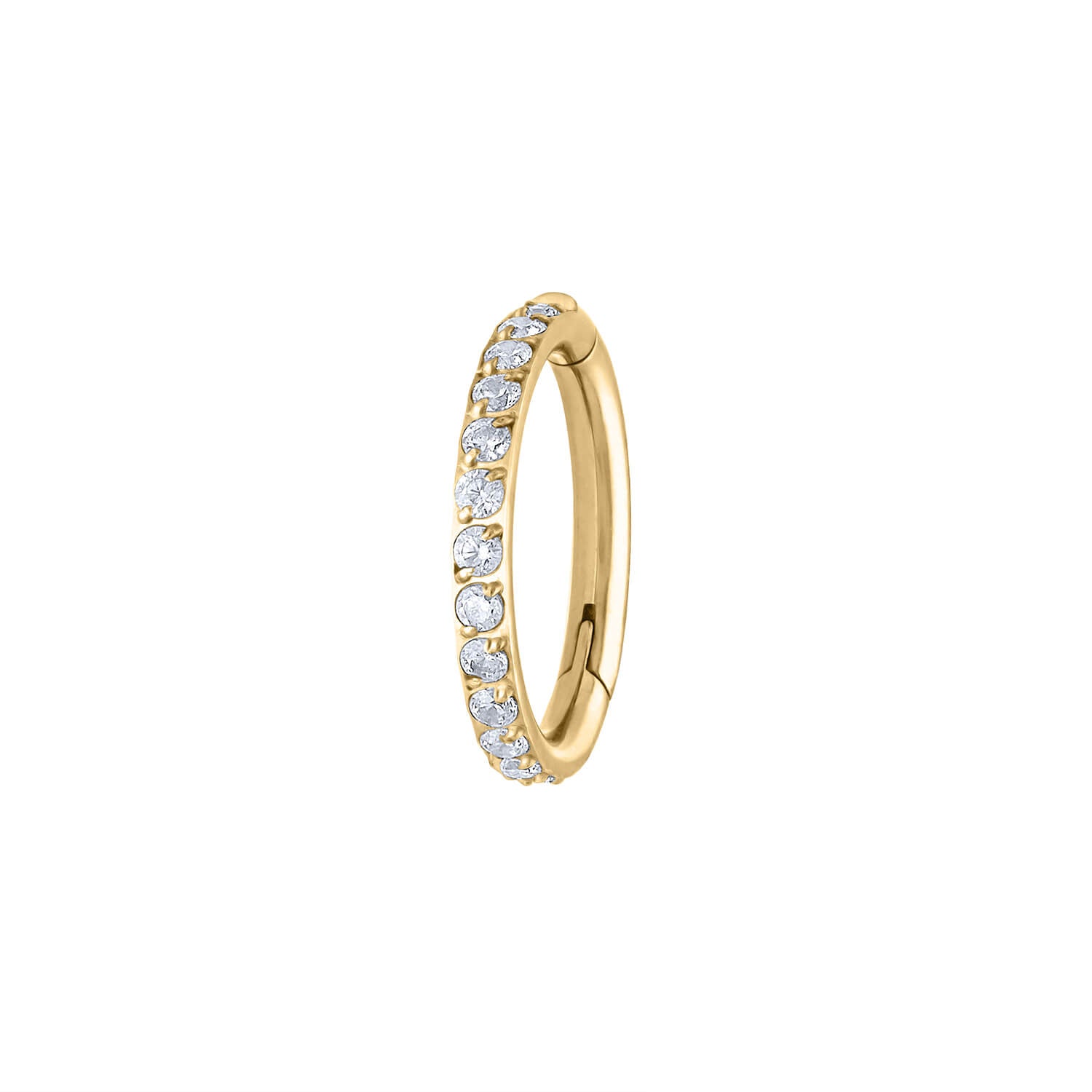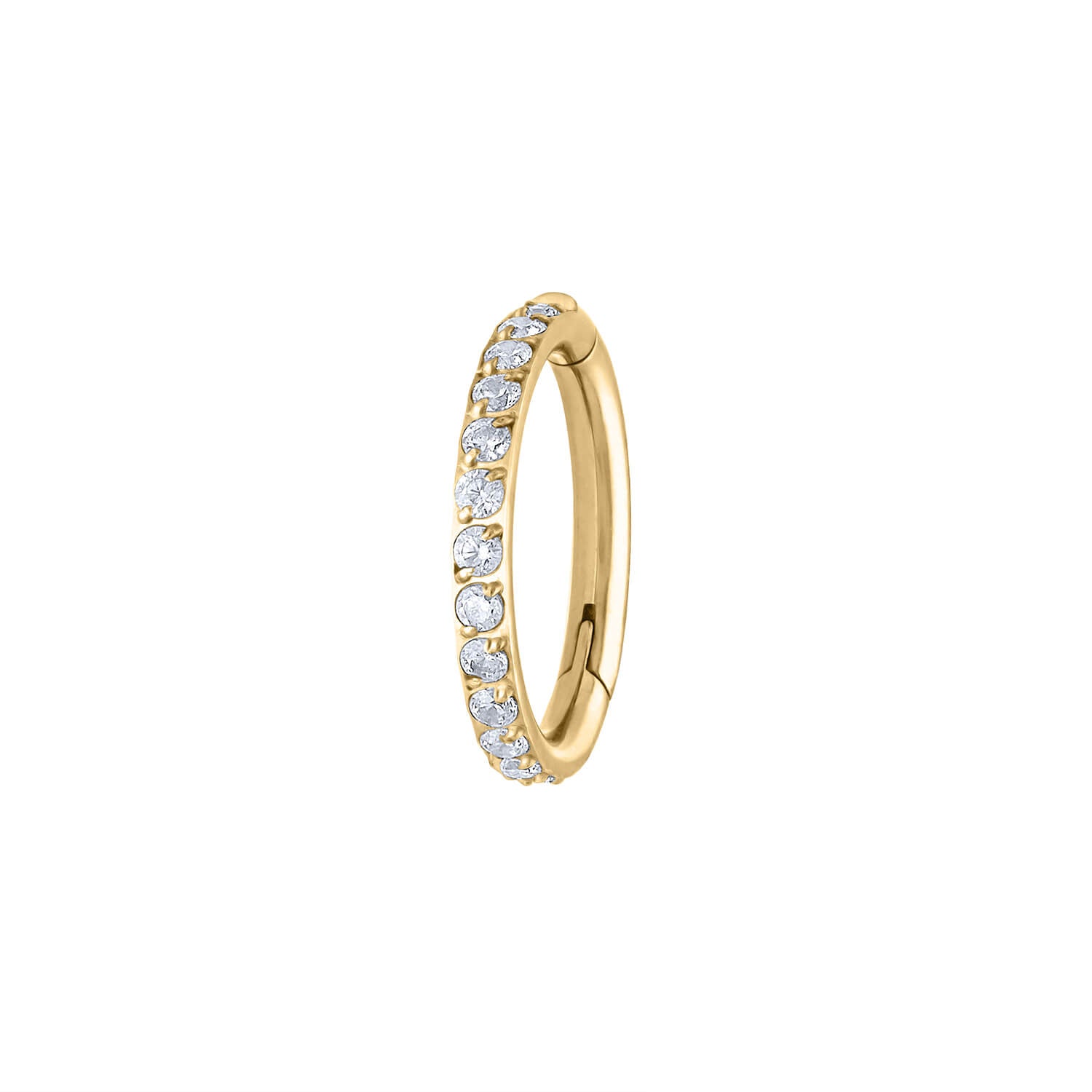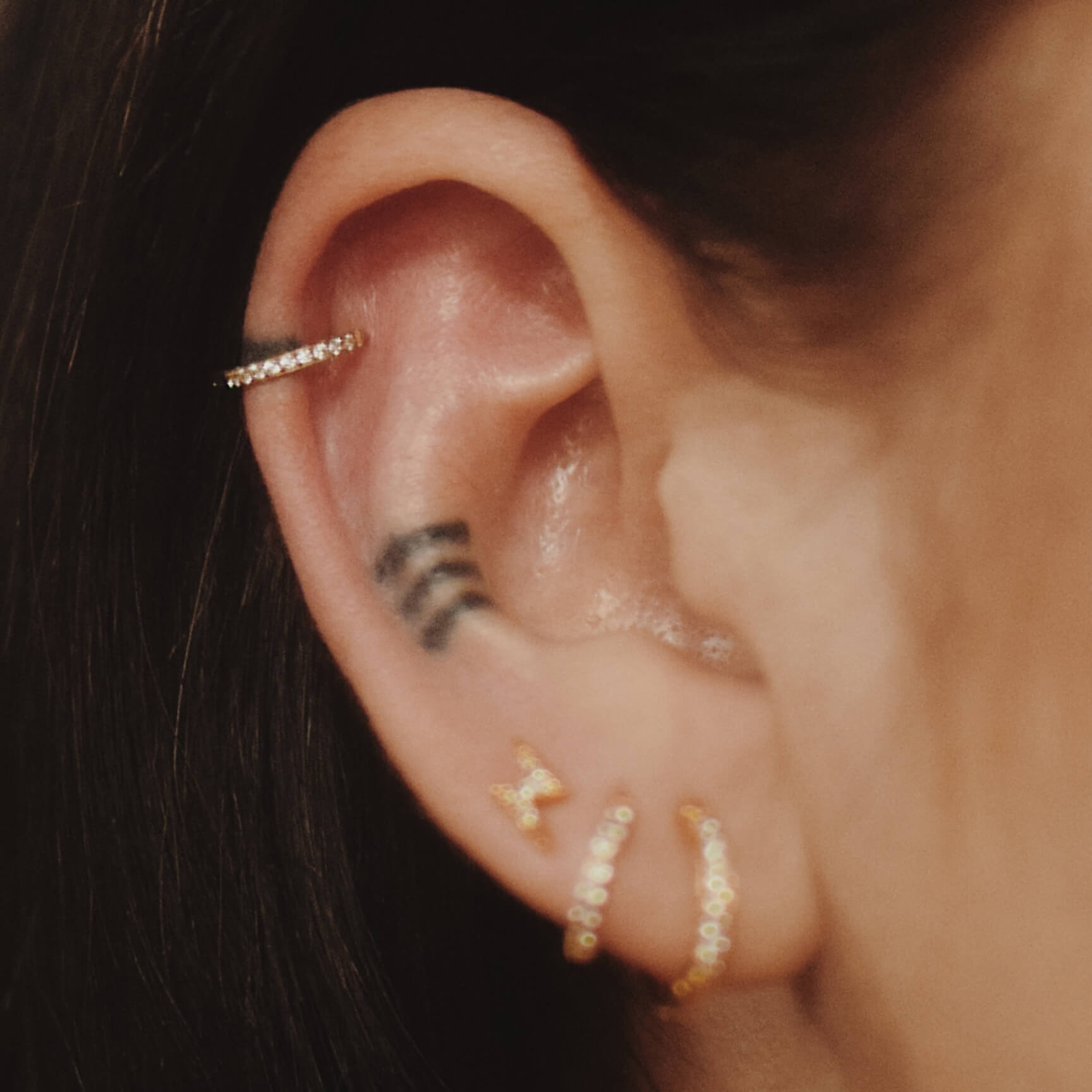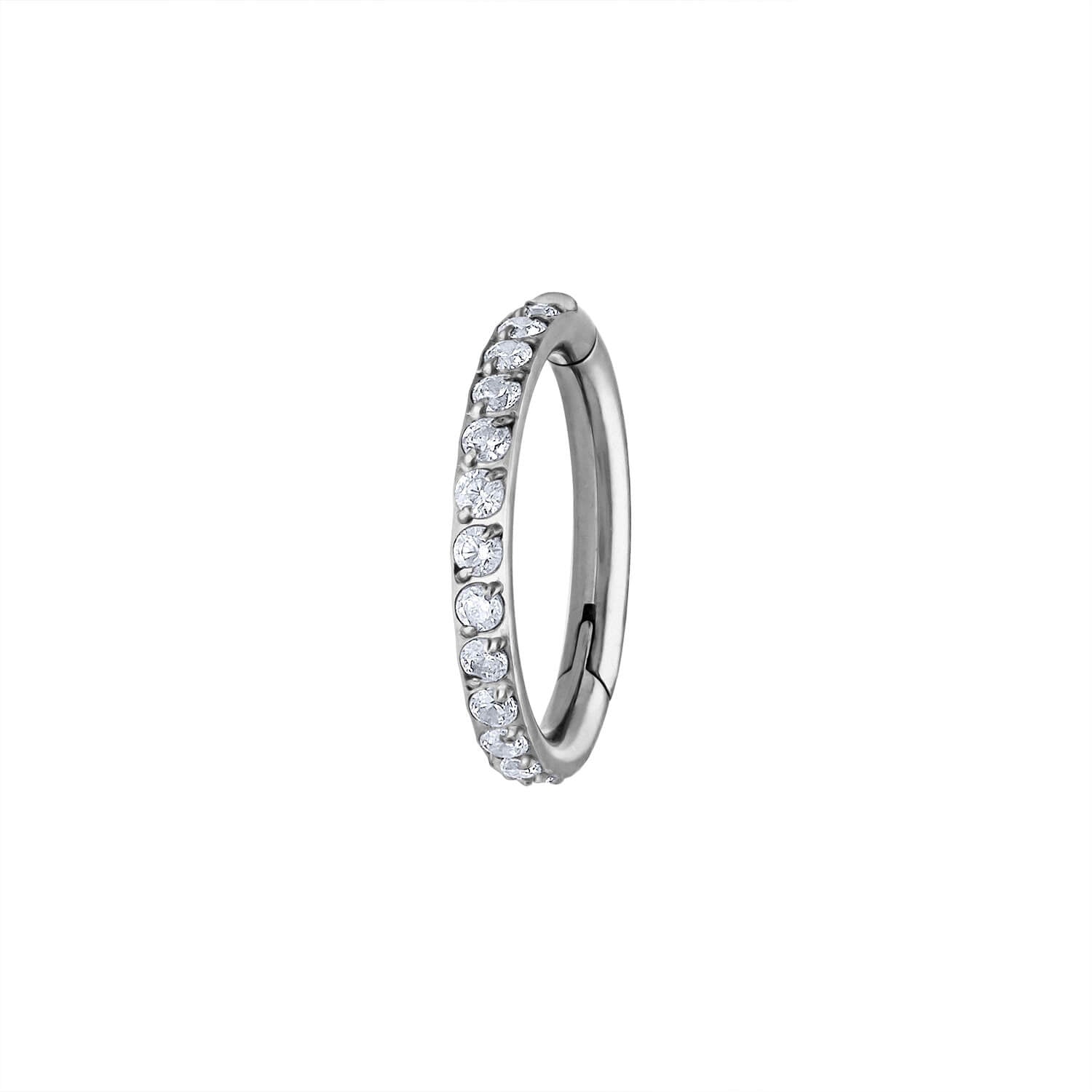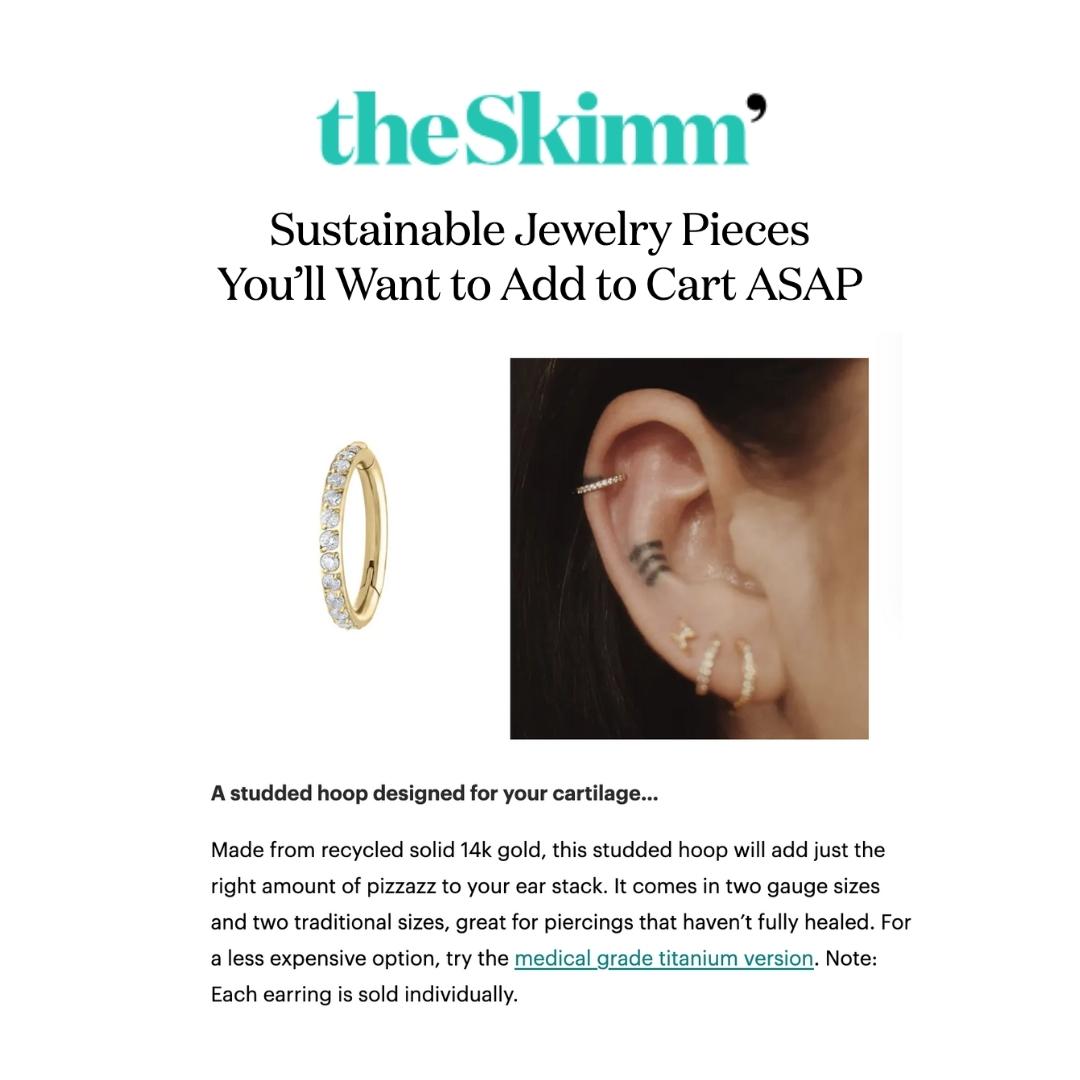 Eternity Cartilage Hoop
$55.00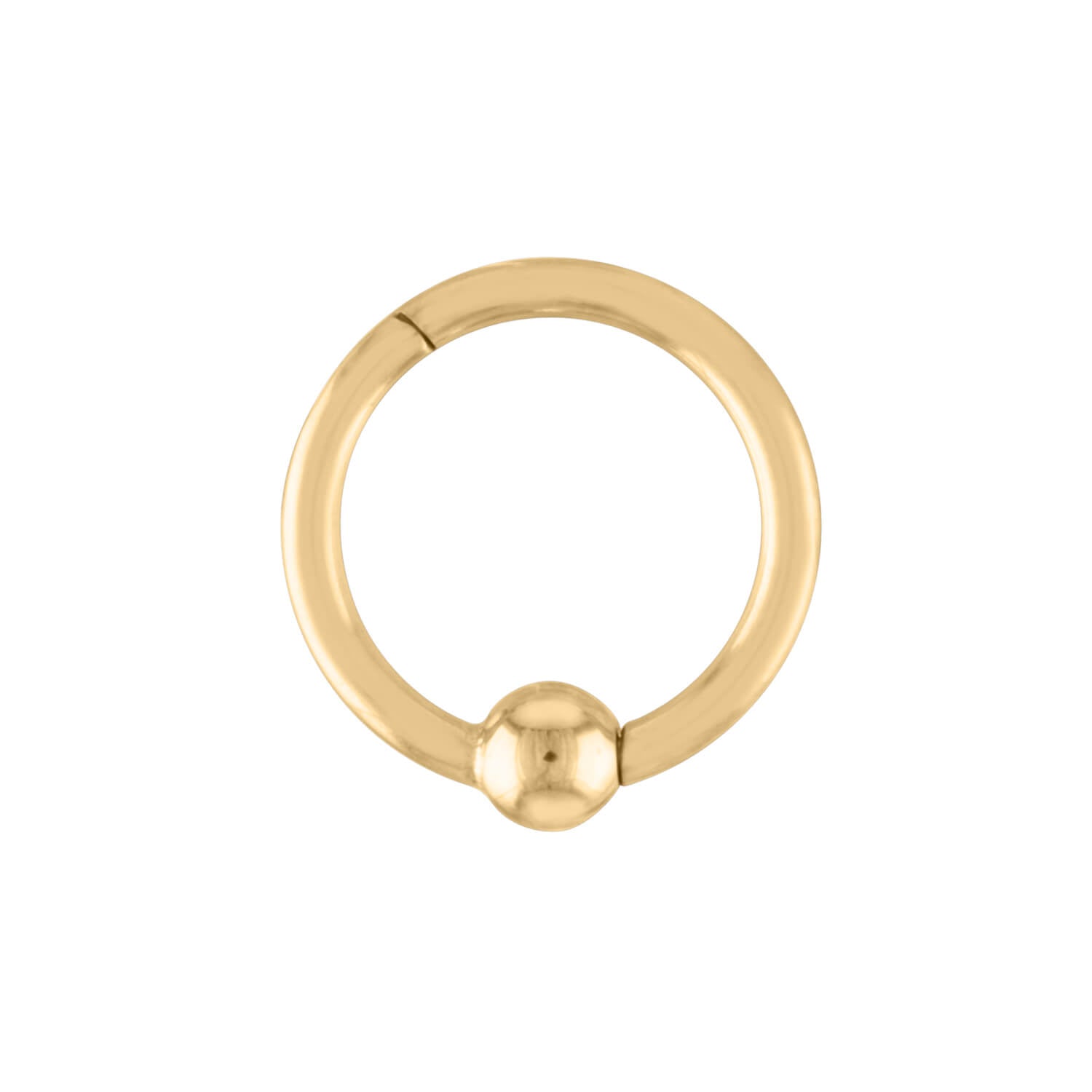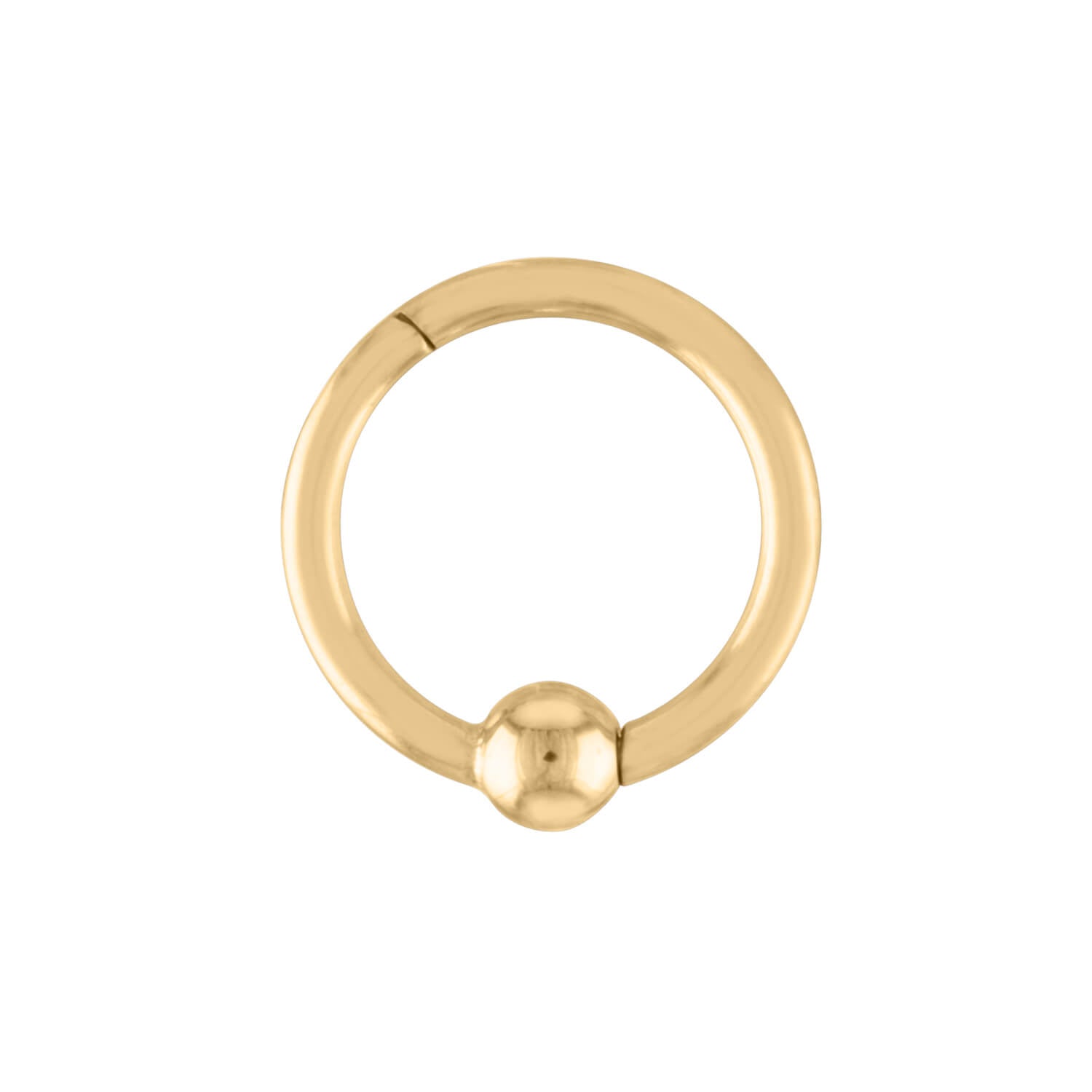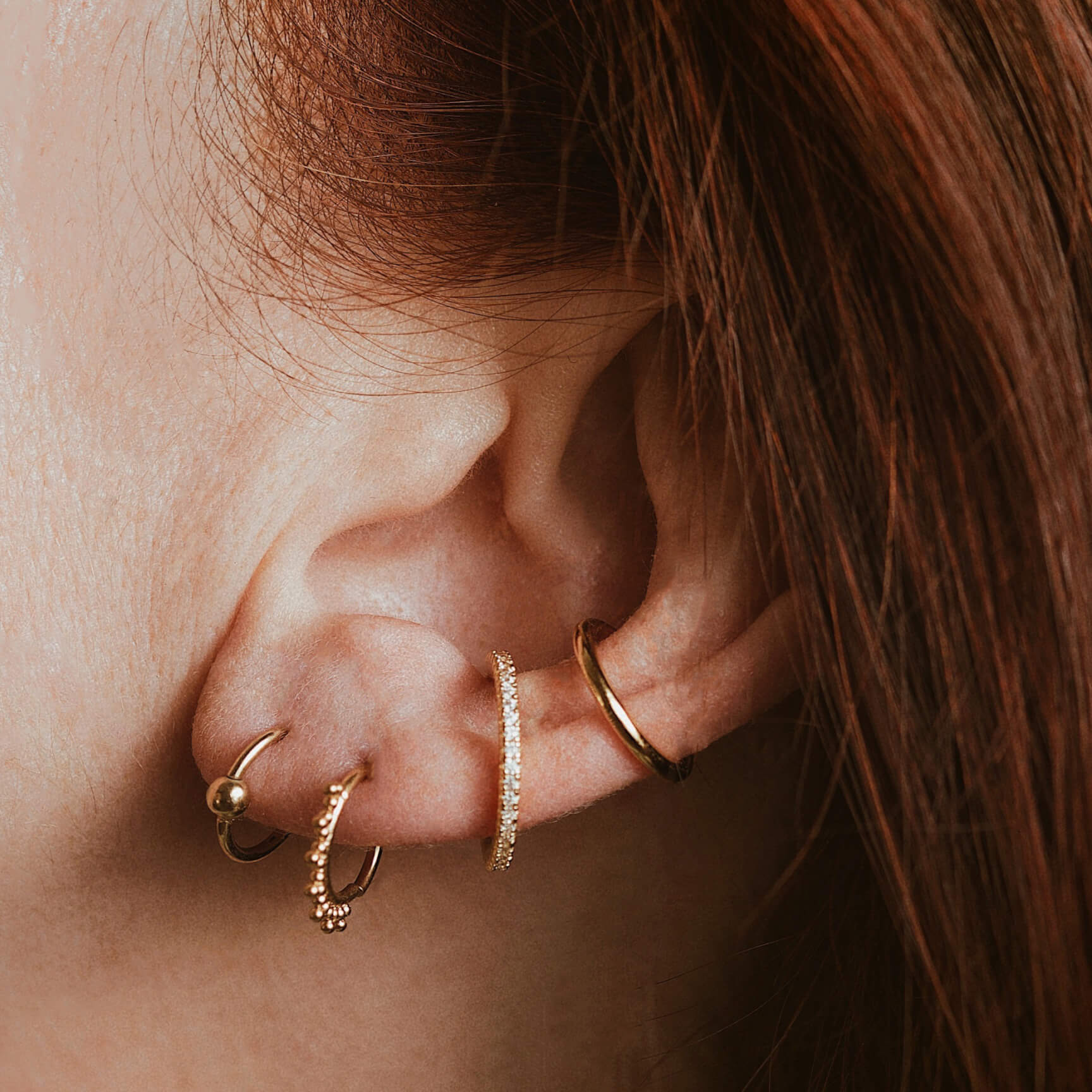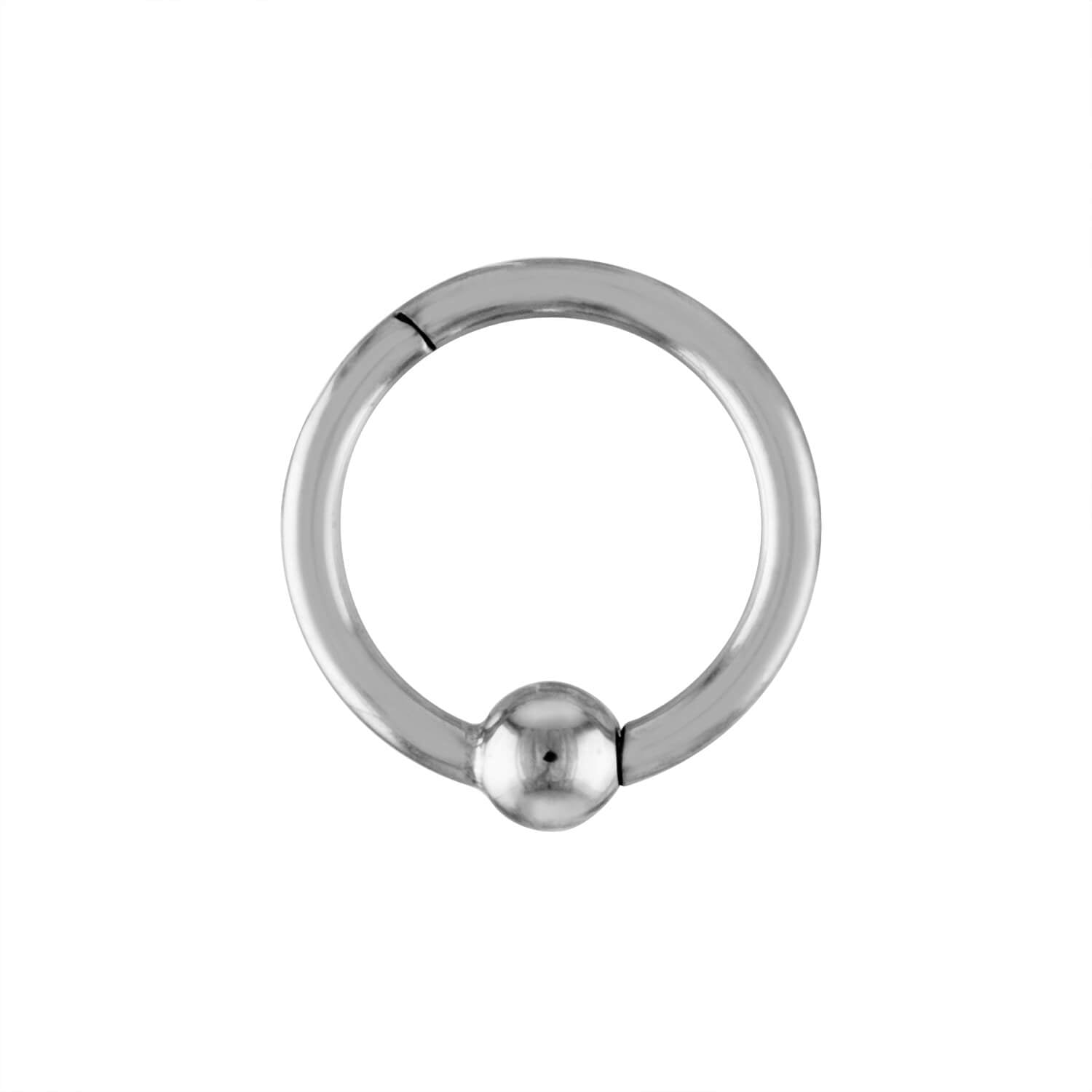 Orbital Cartilage Hoop
$45.00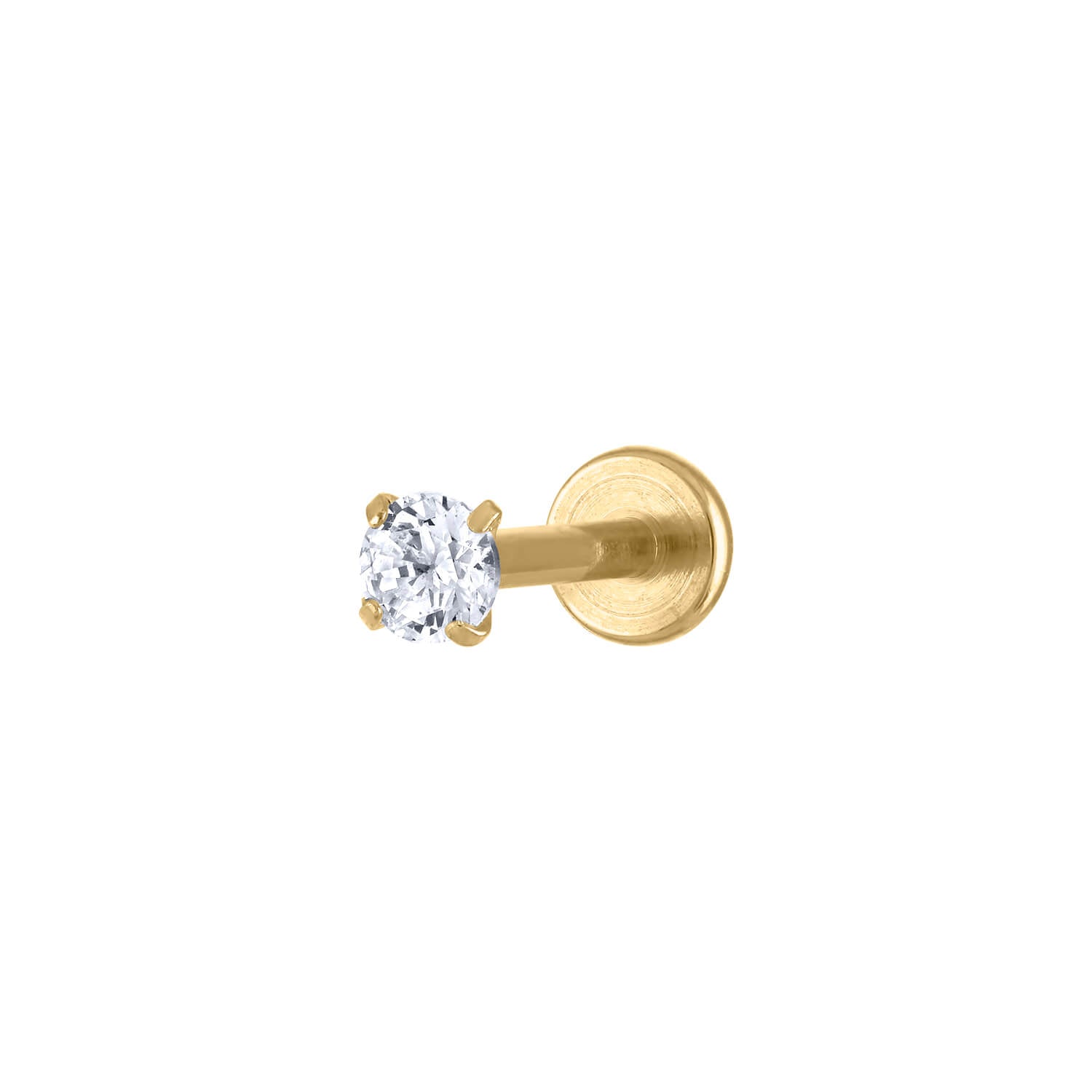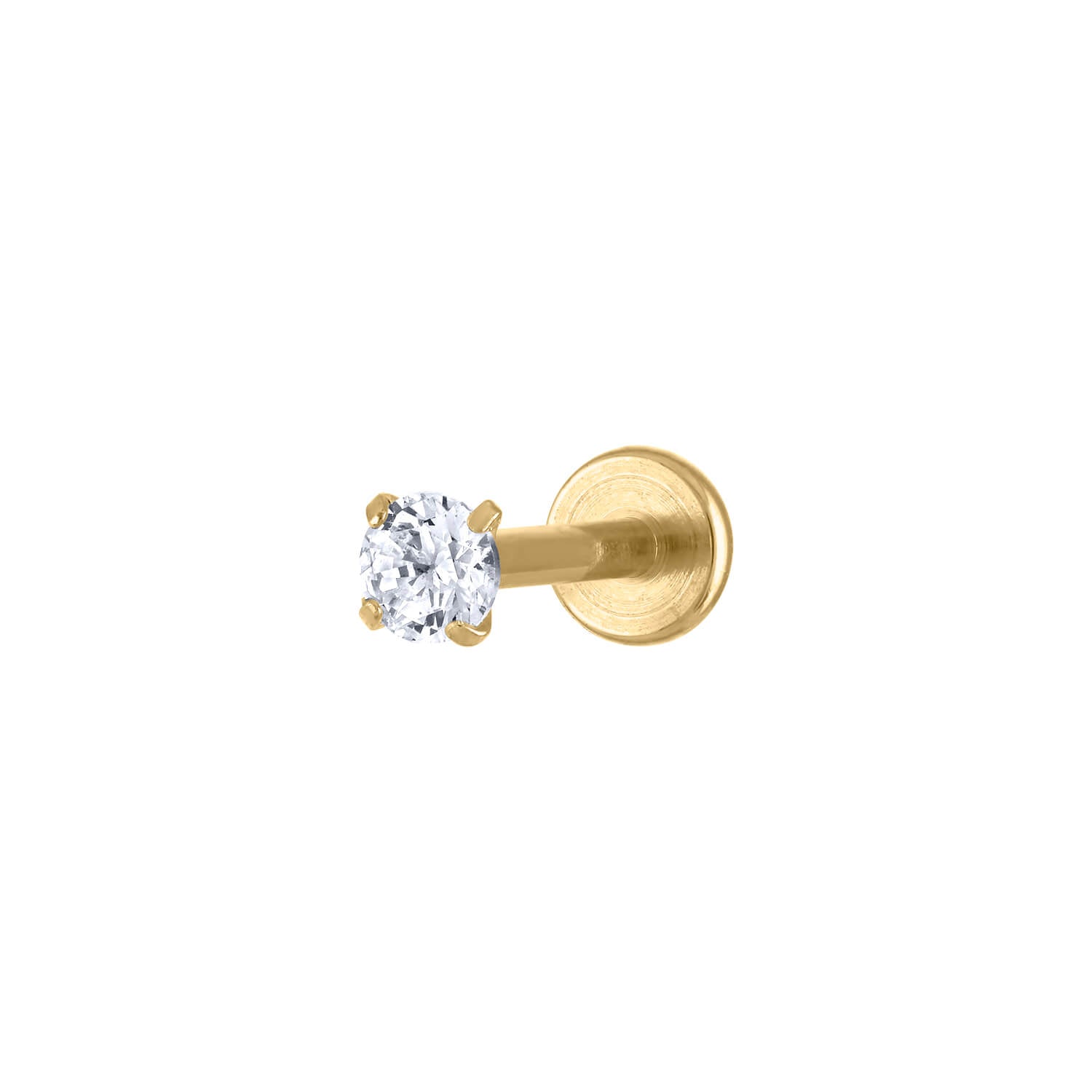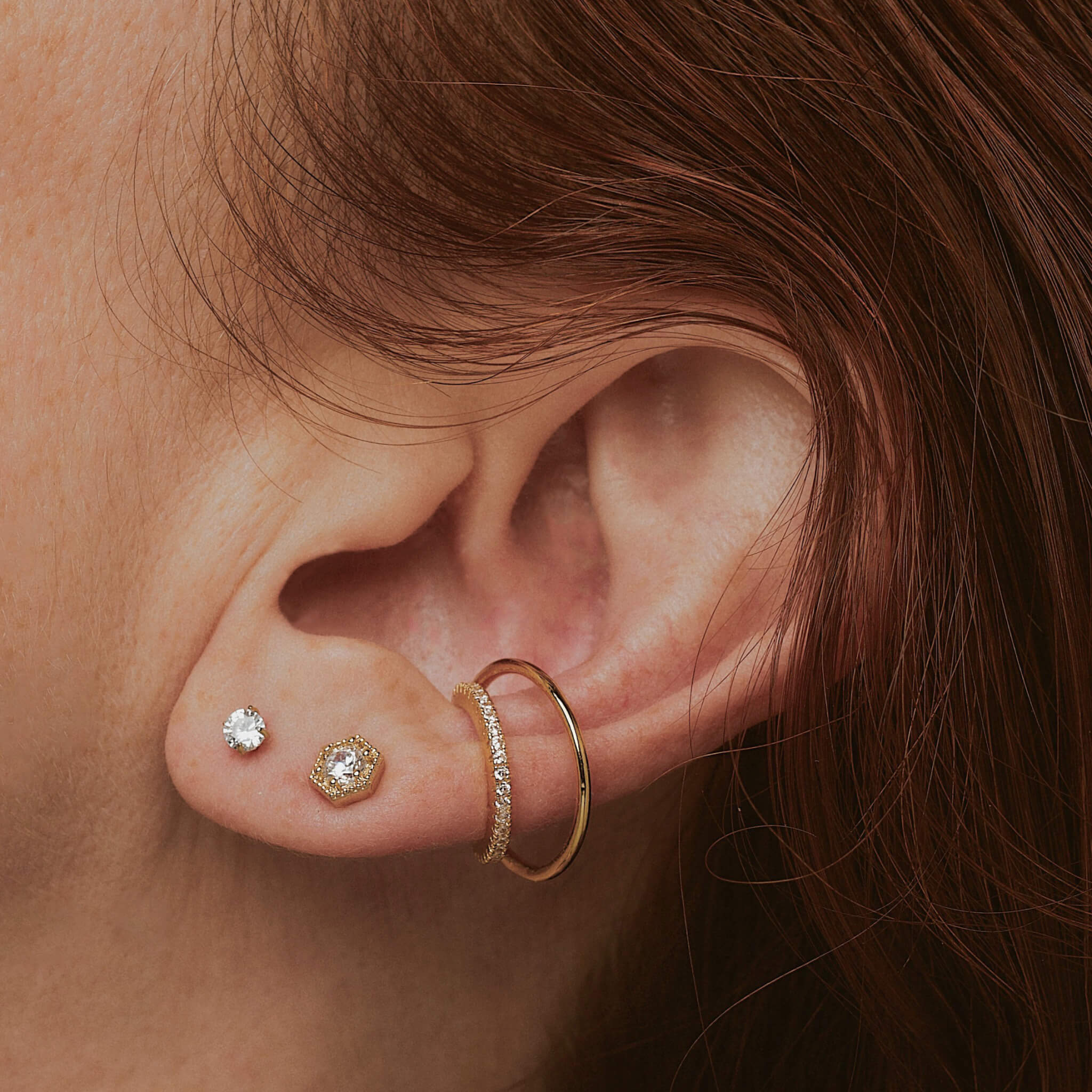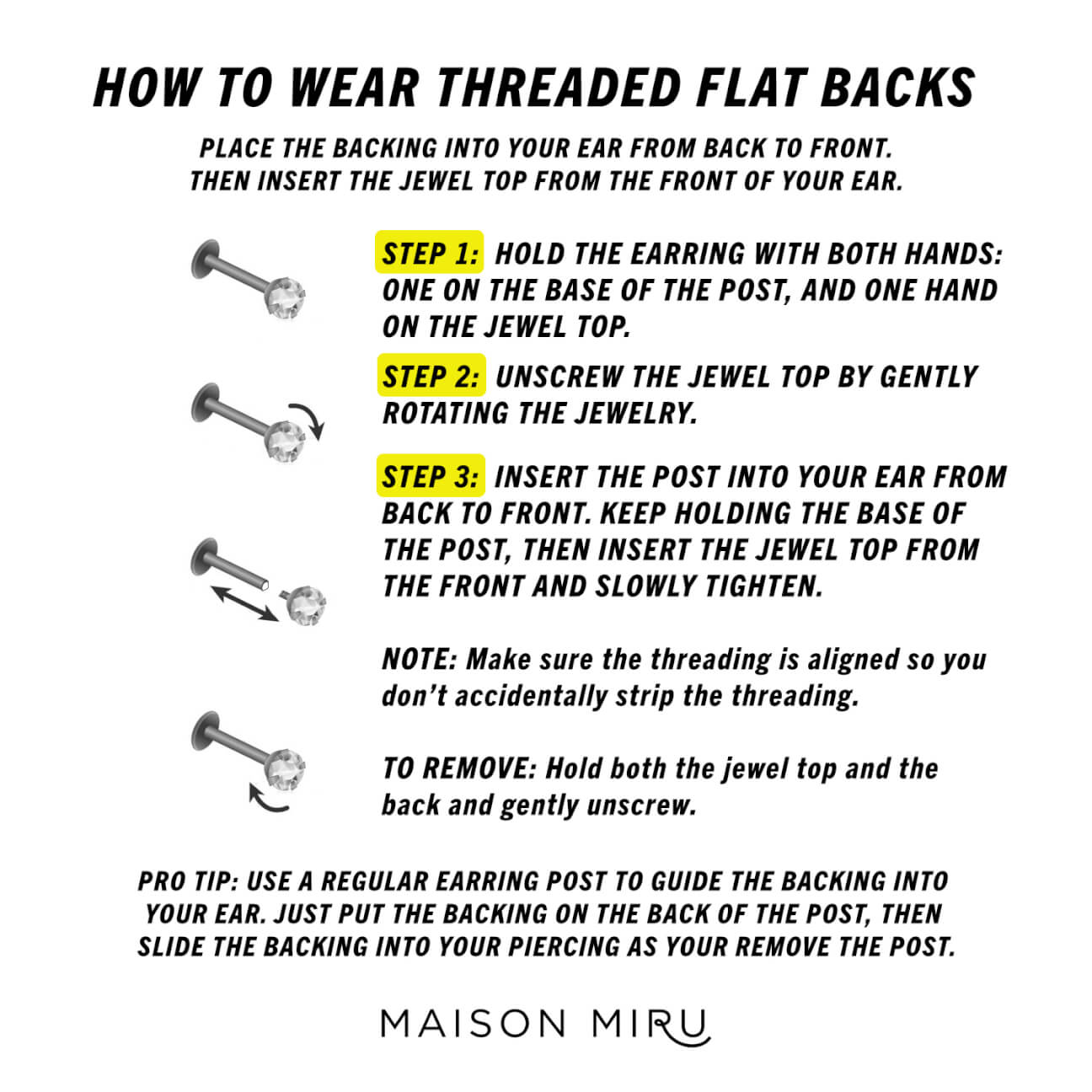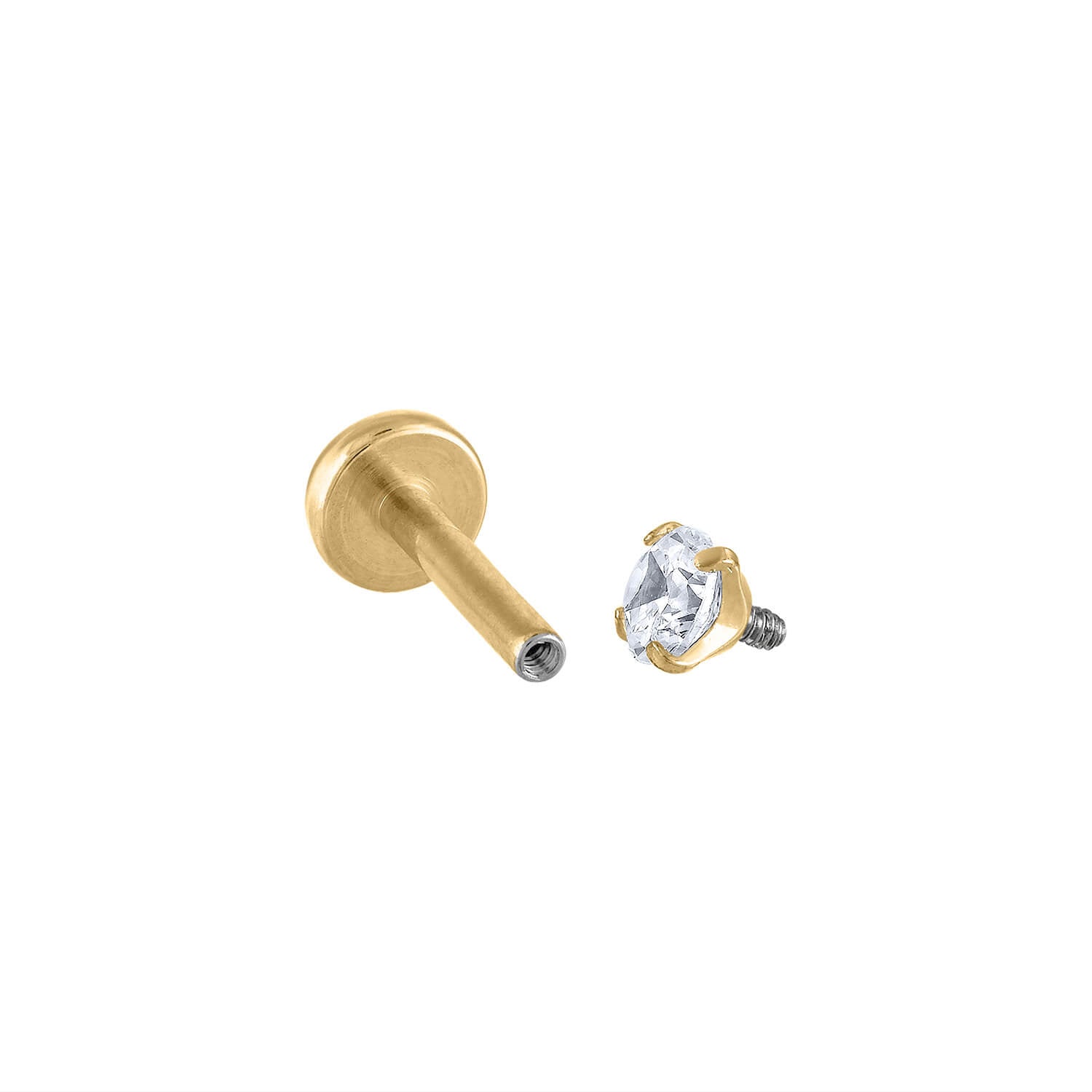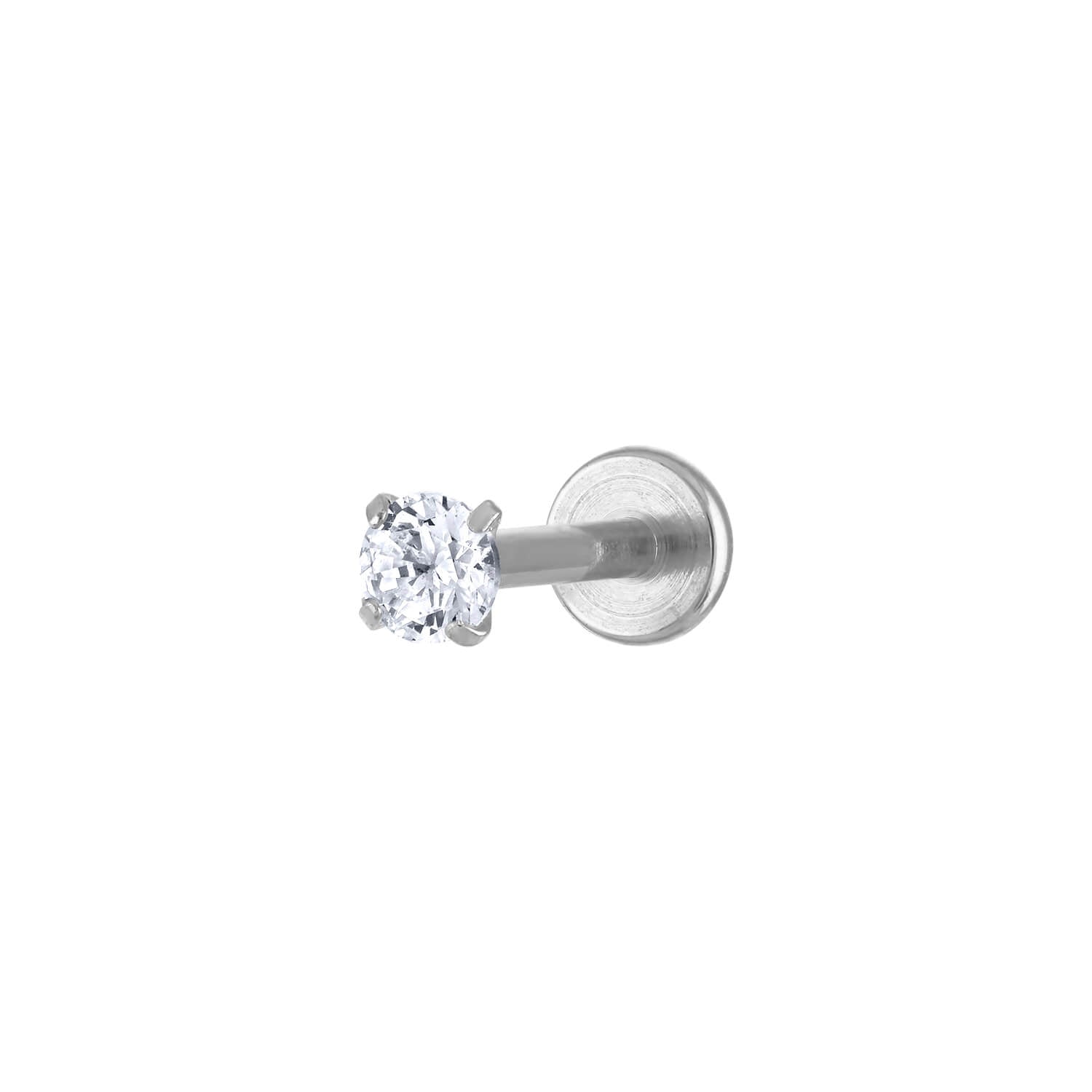 Celestial Crystal Threaded Flat Back Earring
$40.00
Helix Piercing Inspiration