Everything You Need to Know About Anti-Tragus Piercings
The anti-tragus is the relatively small vertical lip of cartilage above the earlobe and across from the tragus.
Read on to find out more about getting an anti-tragus piercing, including the pain level, healing time, cost and recommended jewelry.
✨ Anti-Tragus Piercing Fast Facts ✨
PLACEMENT: The anti-tragus is the small vertical lip of cartilage above the earlobe.
PAIN LEVEL: 6/10
HEALING TIME: 2 - 4 months to a year
JEWELRY: 6mm or 8mm flat back earrings or cartilage hoops.
How much does an anti-tragus piercing hurt?

The anti-tragus is a part of your ear cartilage, so yes, piercing your anti-tragus can be painful. Think of it as a 5 or 6 out of 10 on the pain scale – and no more painful than any other cartilage piercing. If you've had another cartilage piercing, this will feel similar.

What should I know about jewelry sizing for an anti-tragus piercing?

Your anti-tragus will generally be pierced with a 16 gauge needle, so you're going to want 16 gauge jewelry, which has a post that's 1.2mm thick. The thicker post width prevents the hole from closing in the sturdier cartilage. However, sometimes your piercing will start to close up over time – in that case, you can wear 18 gauge jewels (1.0mm thick).
🚫 Unless you want your piercing to close up though, you should avoid the standard 20 gauge (0.81mm thick) earrings that you typically wear in your earlobes.
ℹ️ Need some extra help with jewelry sizing? We made a whole little guide that answers all of the top jewelry sizing questions we get, just for you.
What is the best jewelry for my anti-tragus piercing?

Your new anti-tragus piercing is the perfect way to show off more unique jewelry styles. You can wear cartilage hoops, flat back earrings, circular barbells, ball closure rings, and curved barbells to your ear party.
✨ You'll just want to make sure your anti-tragus is large enough to support some of the thicker, larger pieces of jewelry – or if your anti-tragus is small, choose more delicate, dainty styles.

How long will it take for my anti-tragus piercing to heal?
Your anti-tragus piercing will take between 2 months and 4 months to minimally heal with proper aftercare. And similar to a tragus piercing, an anti-tragus cartilage piercing can take up to 1 year to heal fully.

✨ It all depends on the size and thickness of your anti-tragus, so listen to your piercer's aftercare instructions.

Our favorite anti-tragus piercing jewelry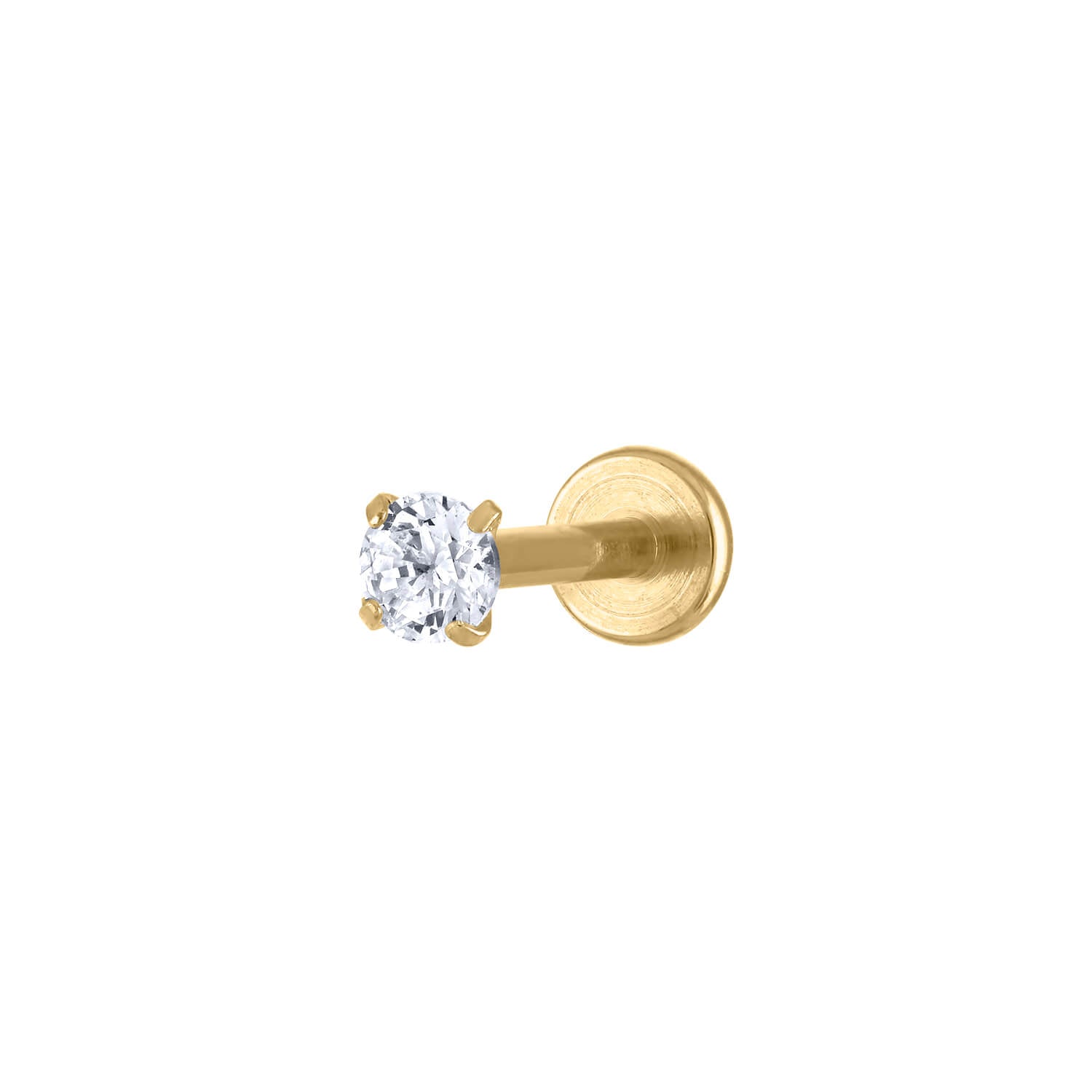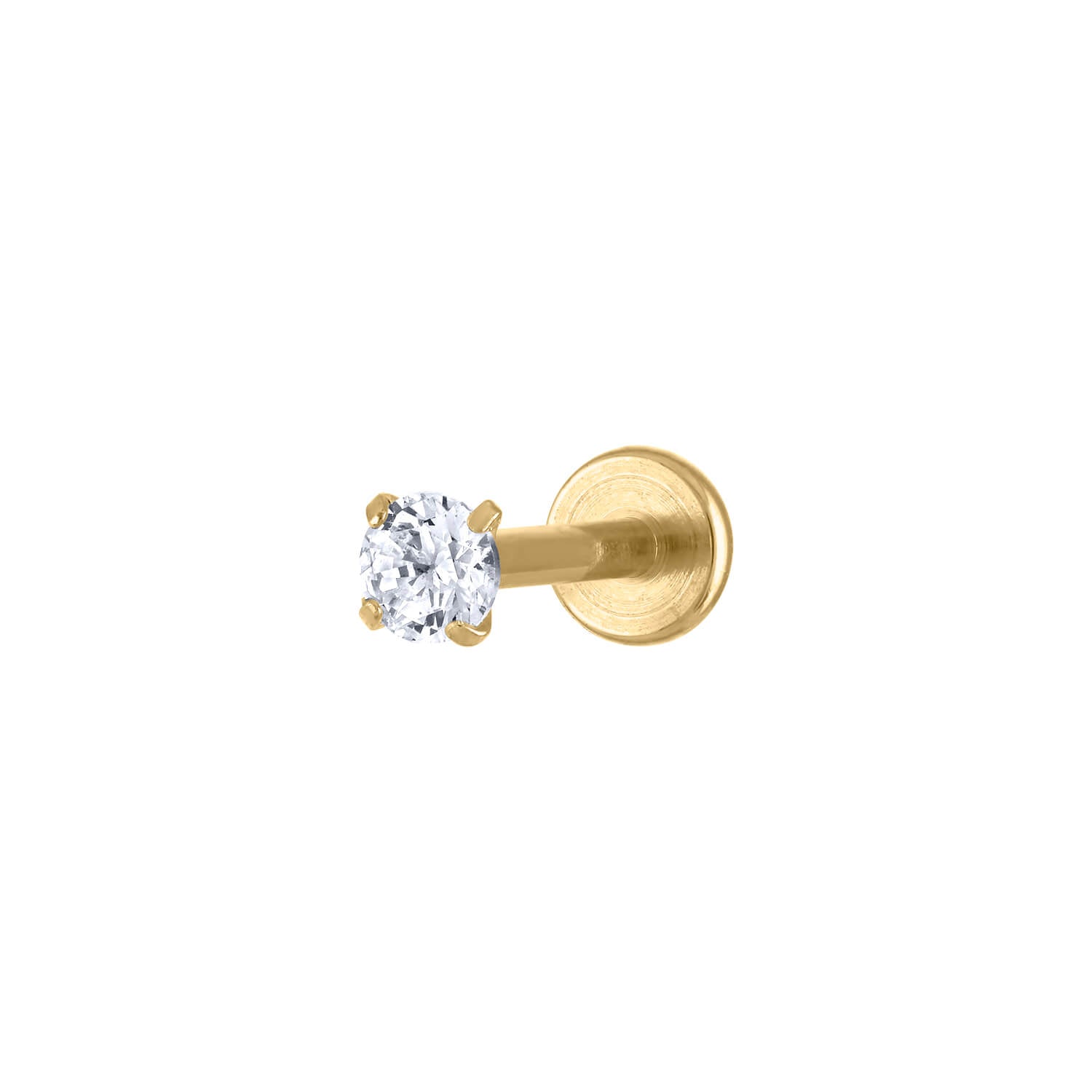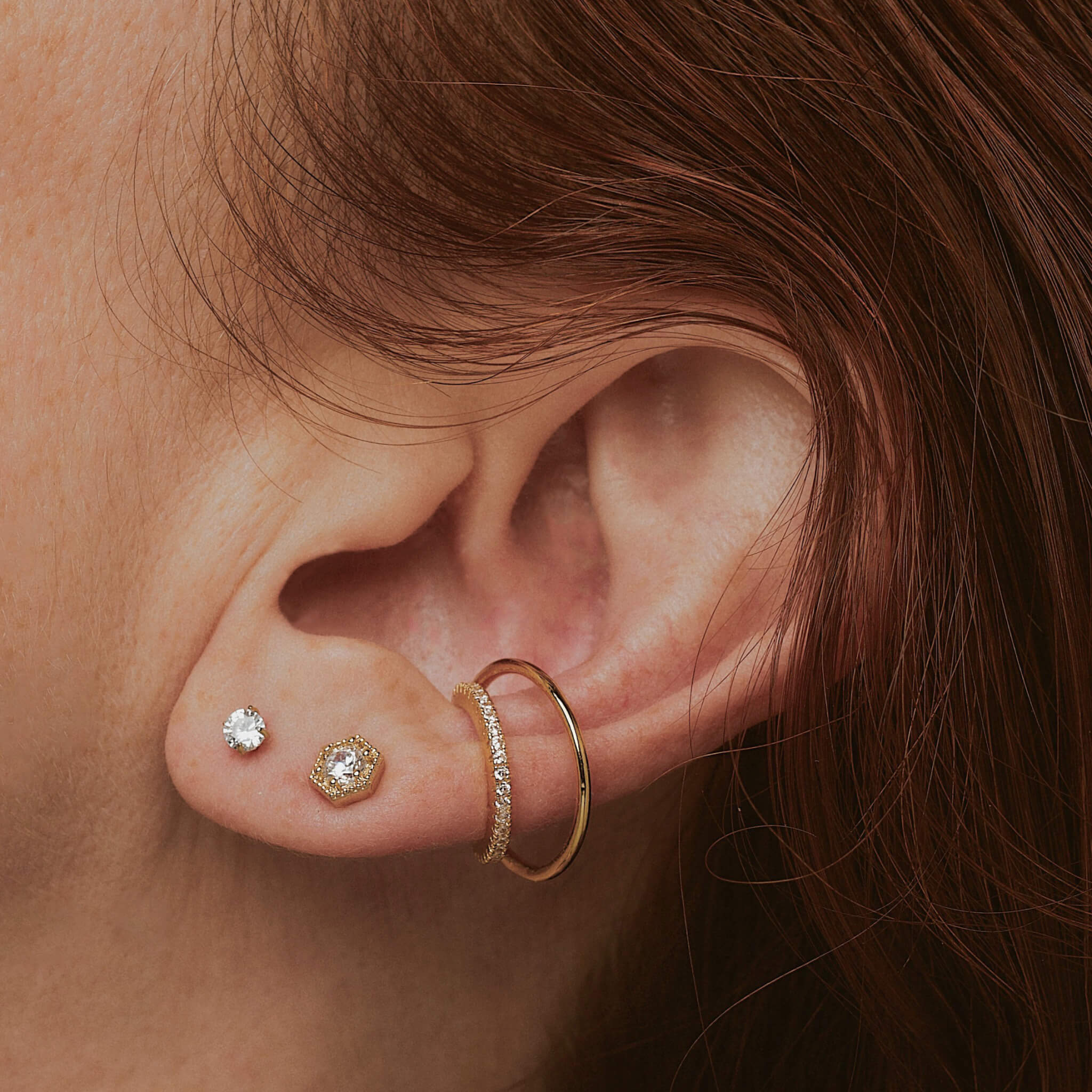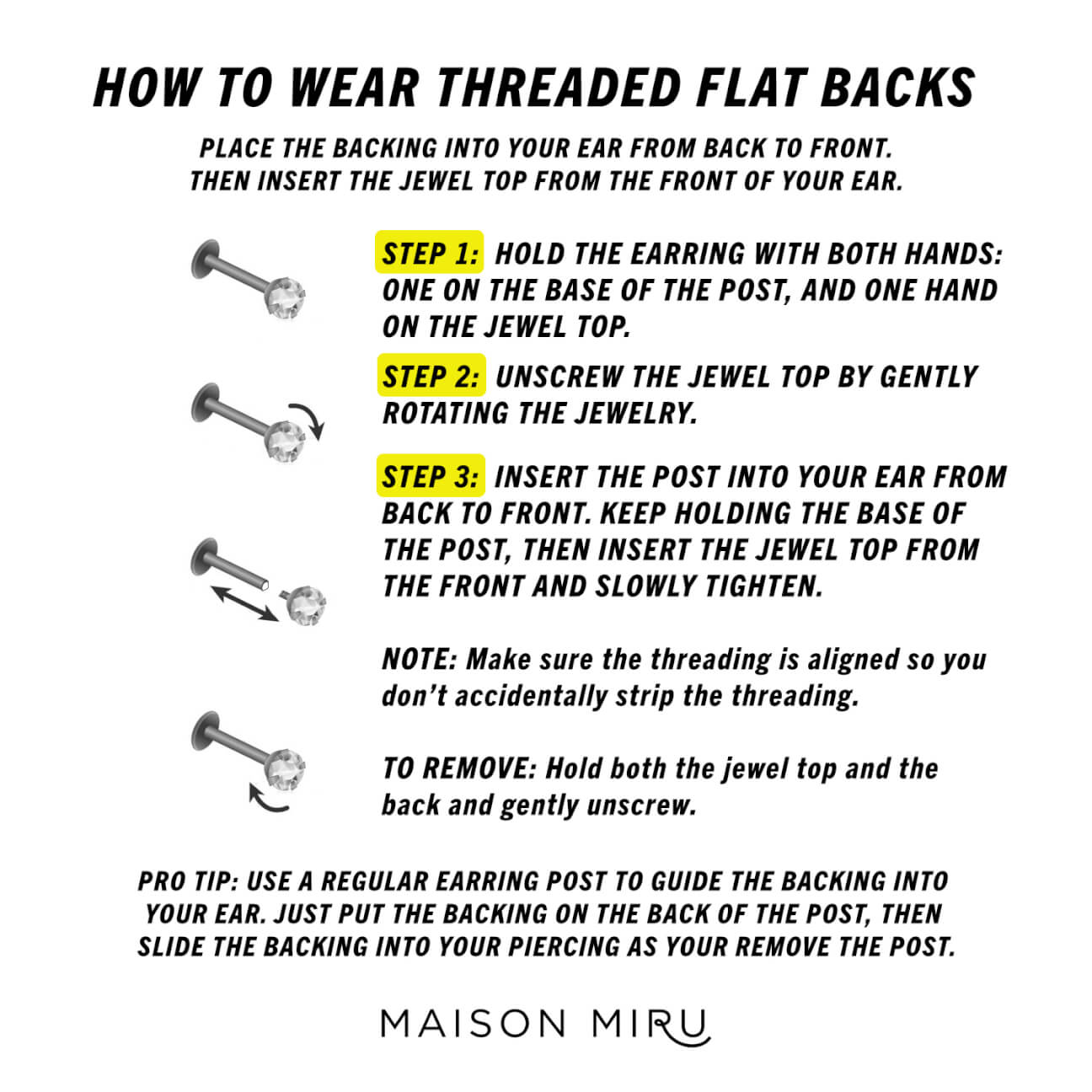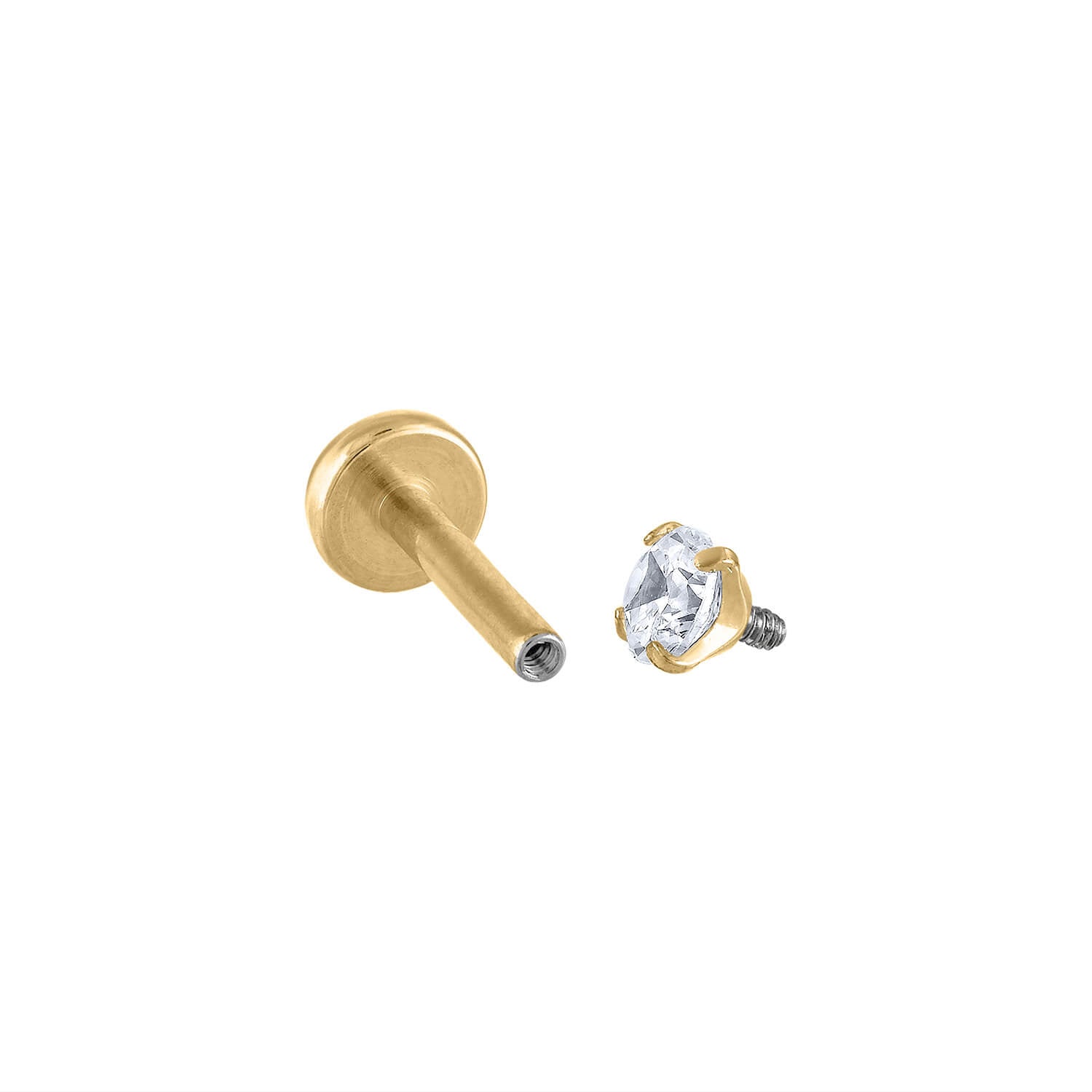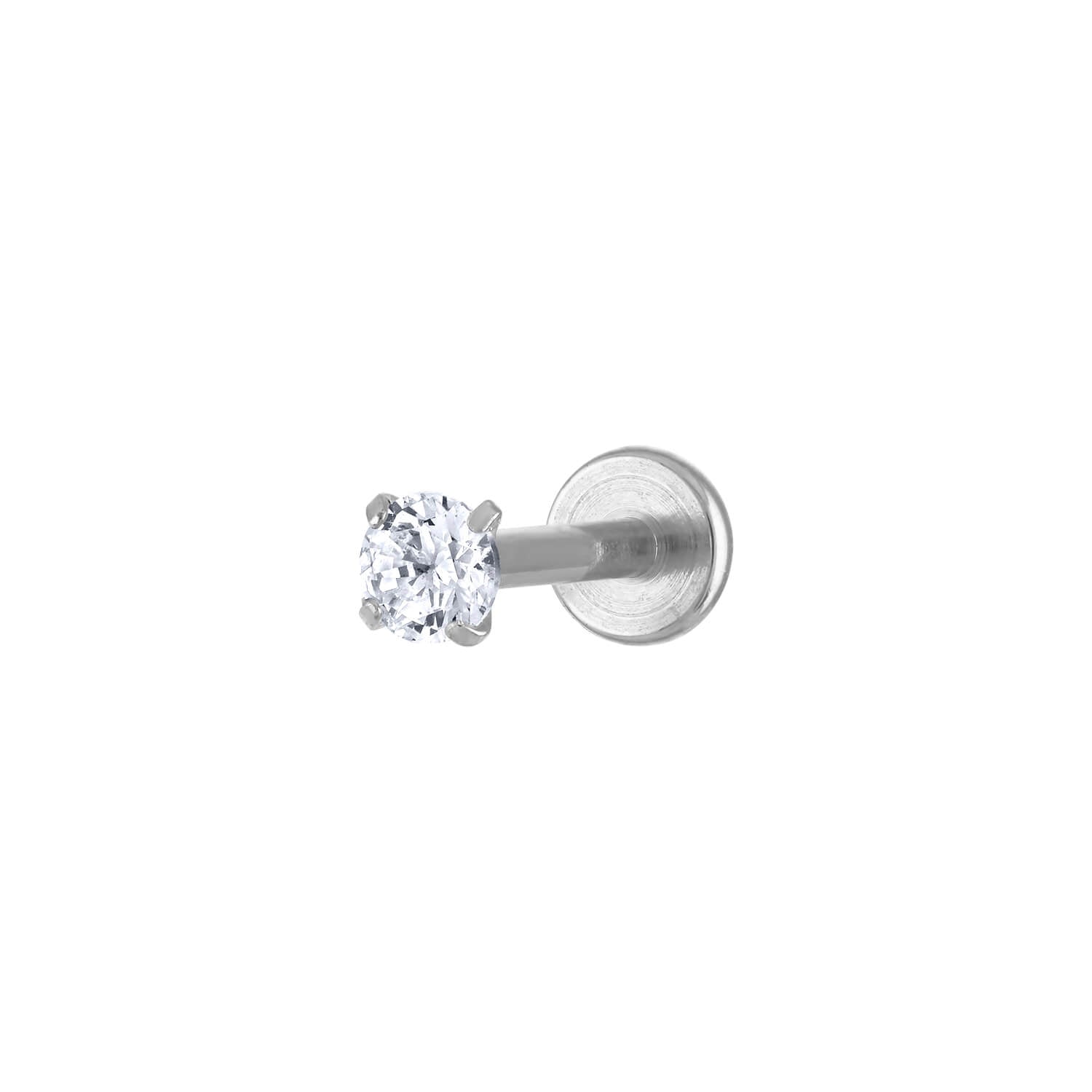 Celestial Crystal Threaded Flat Back Earring
$40.00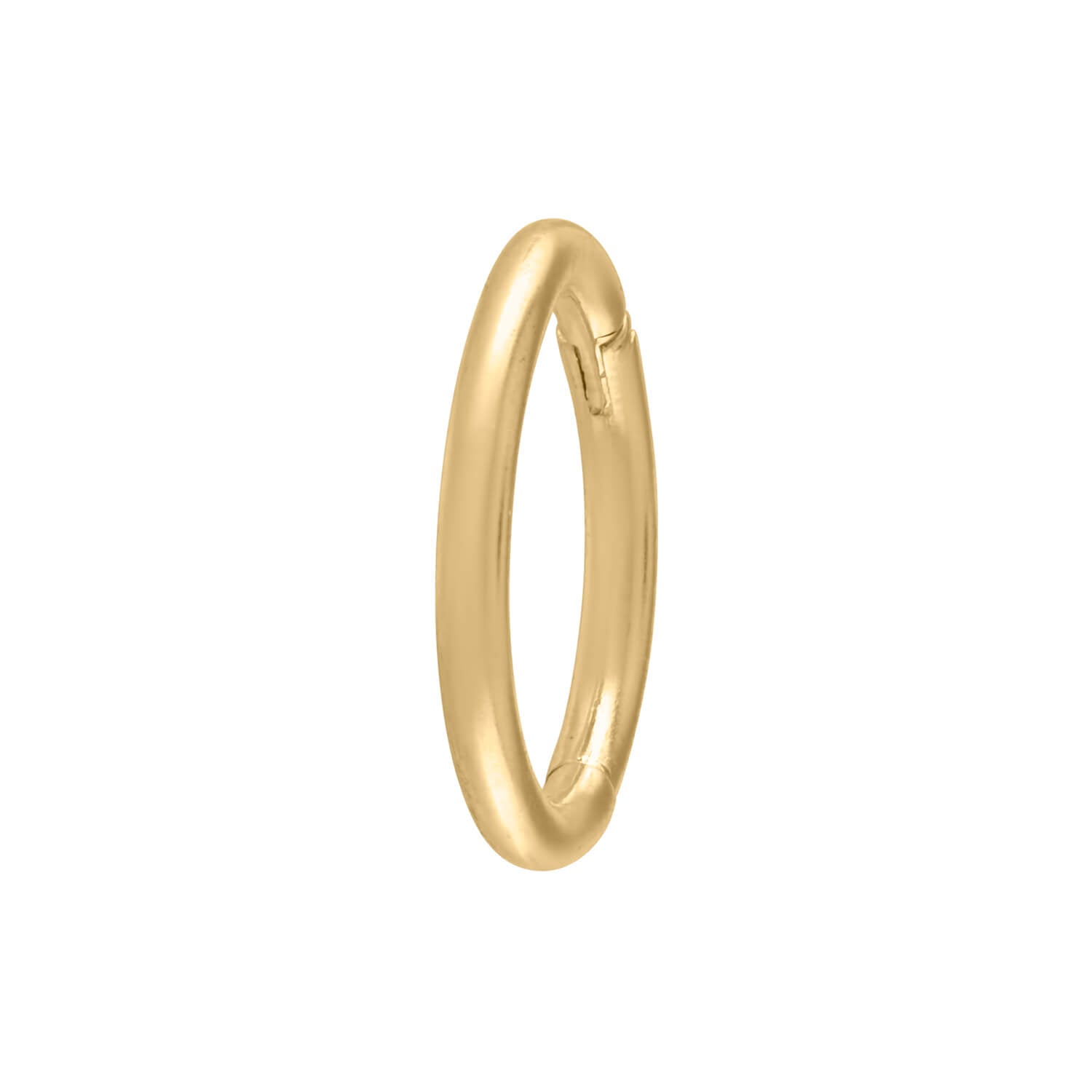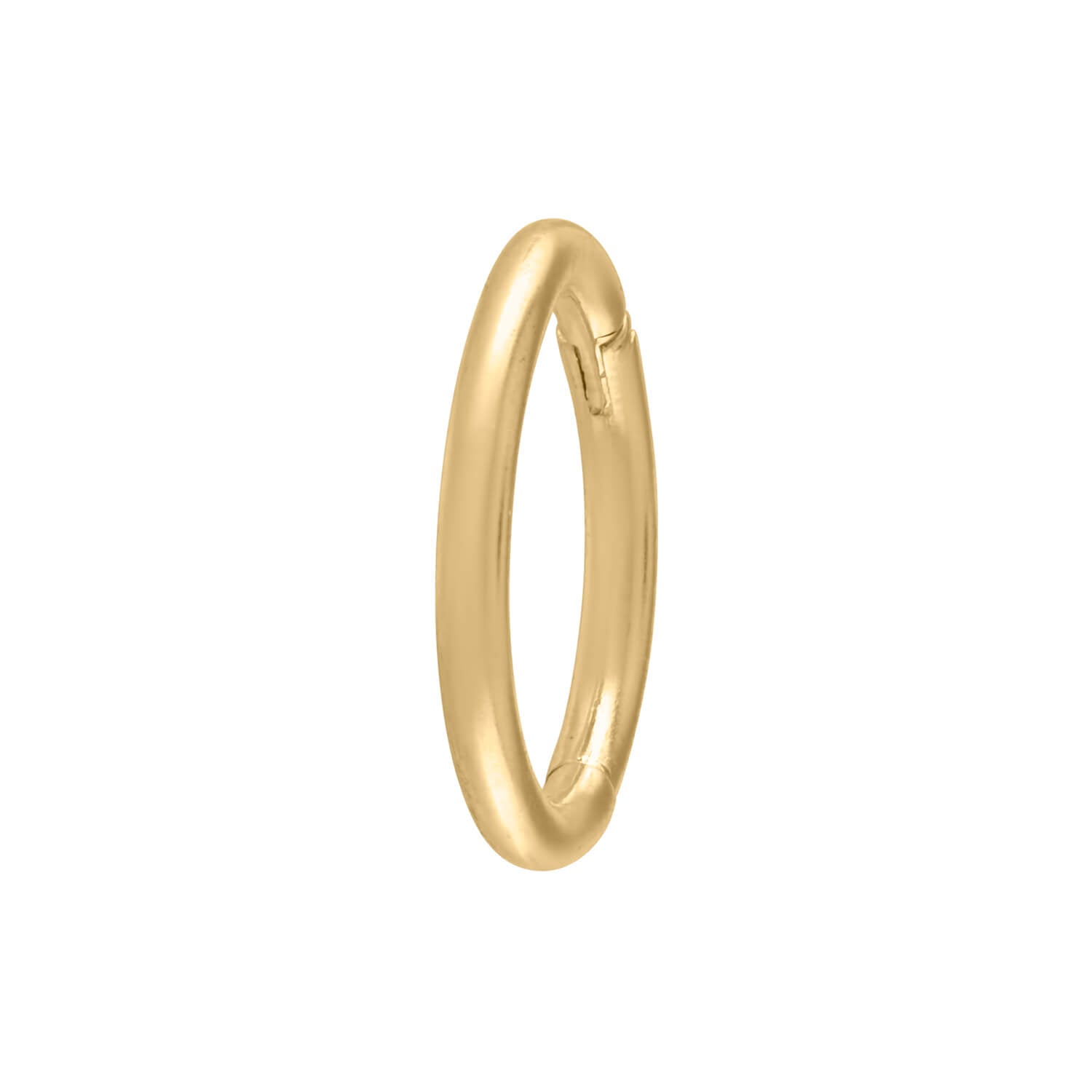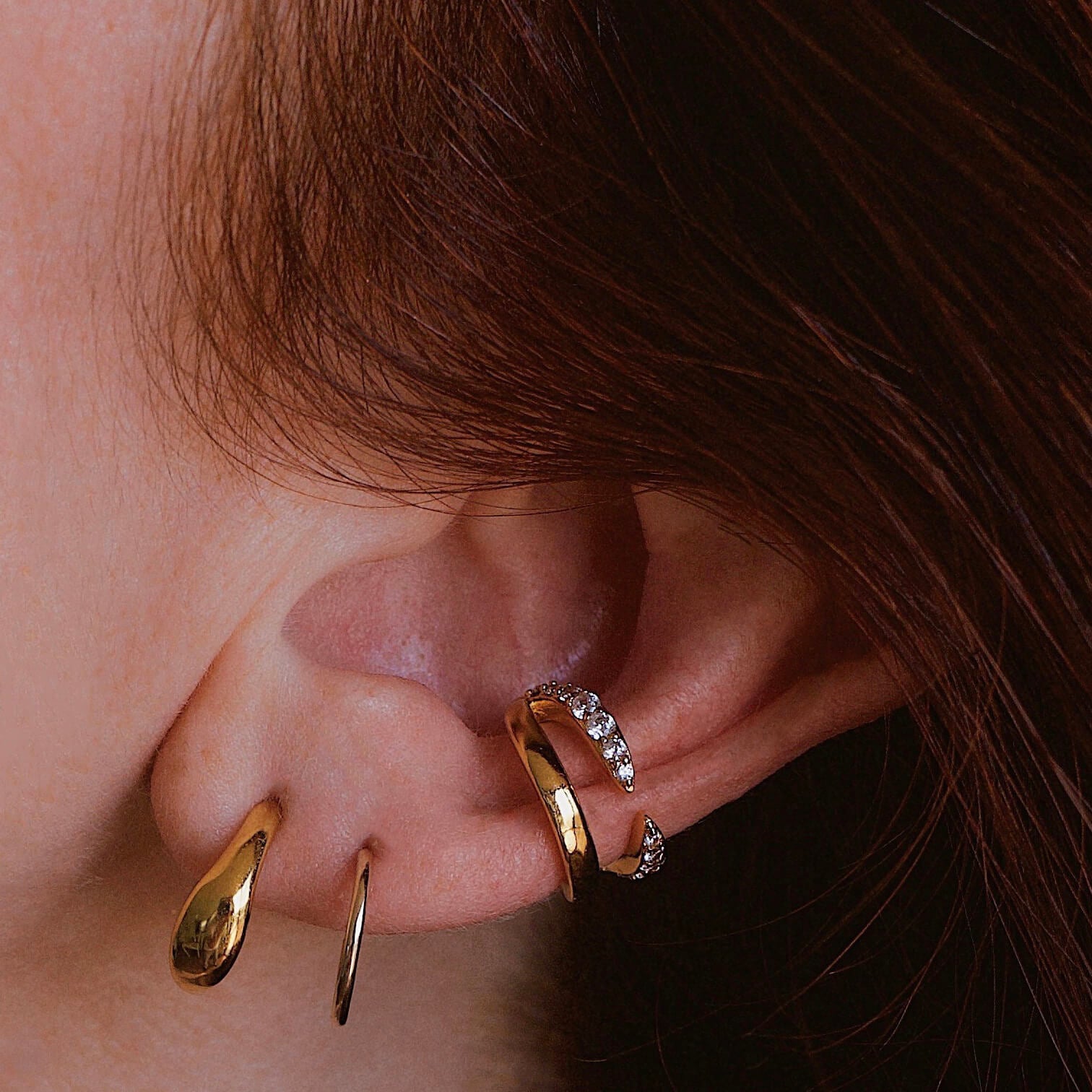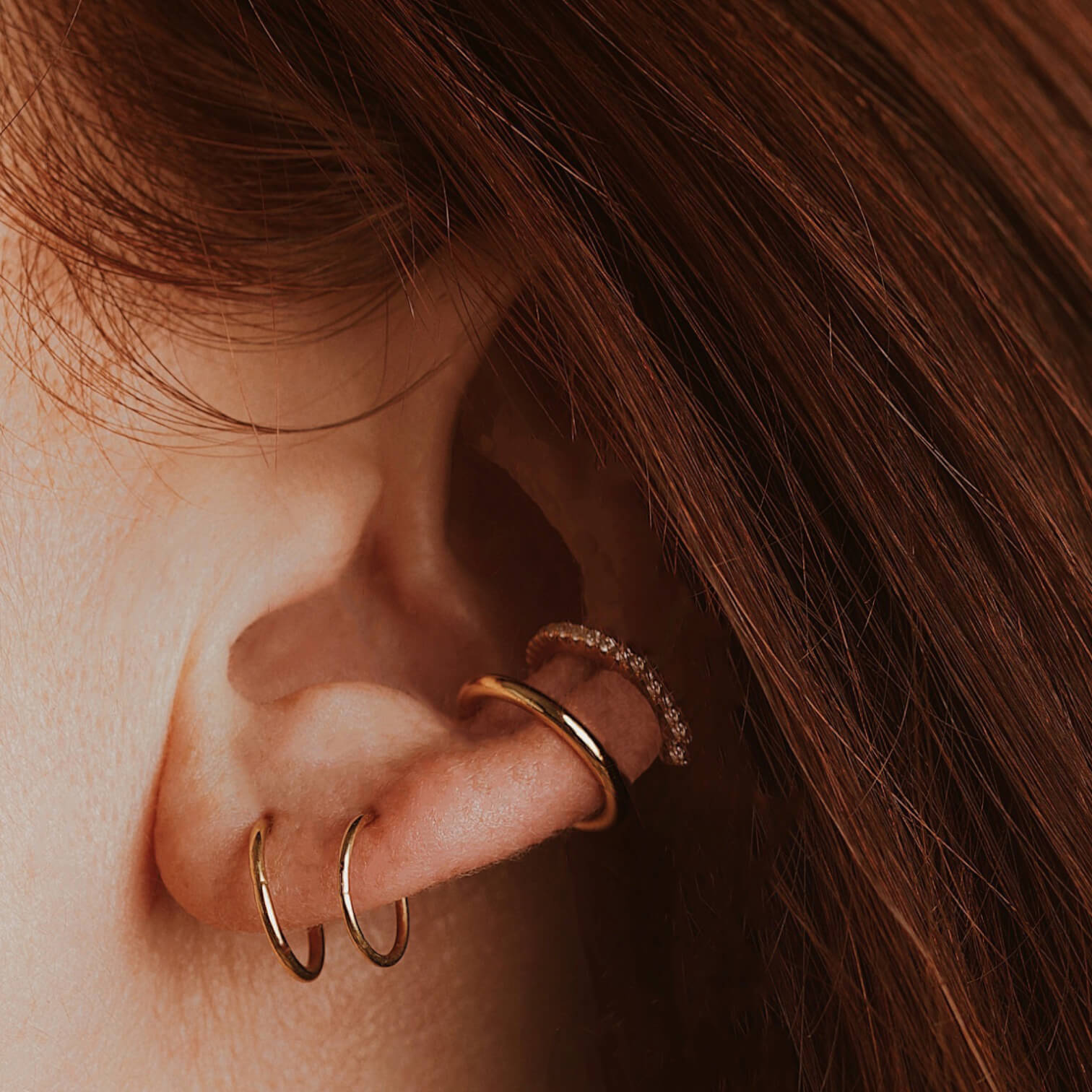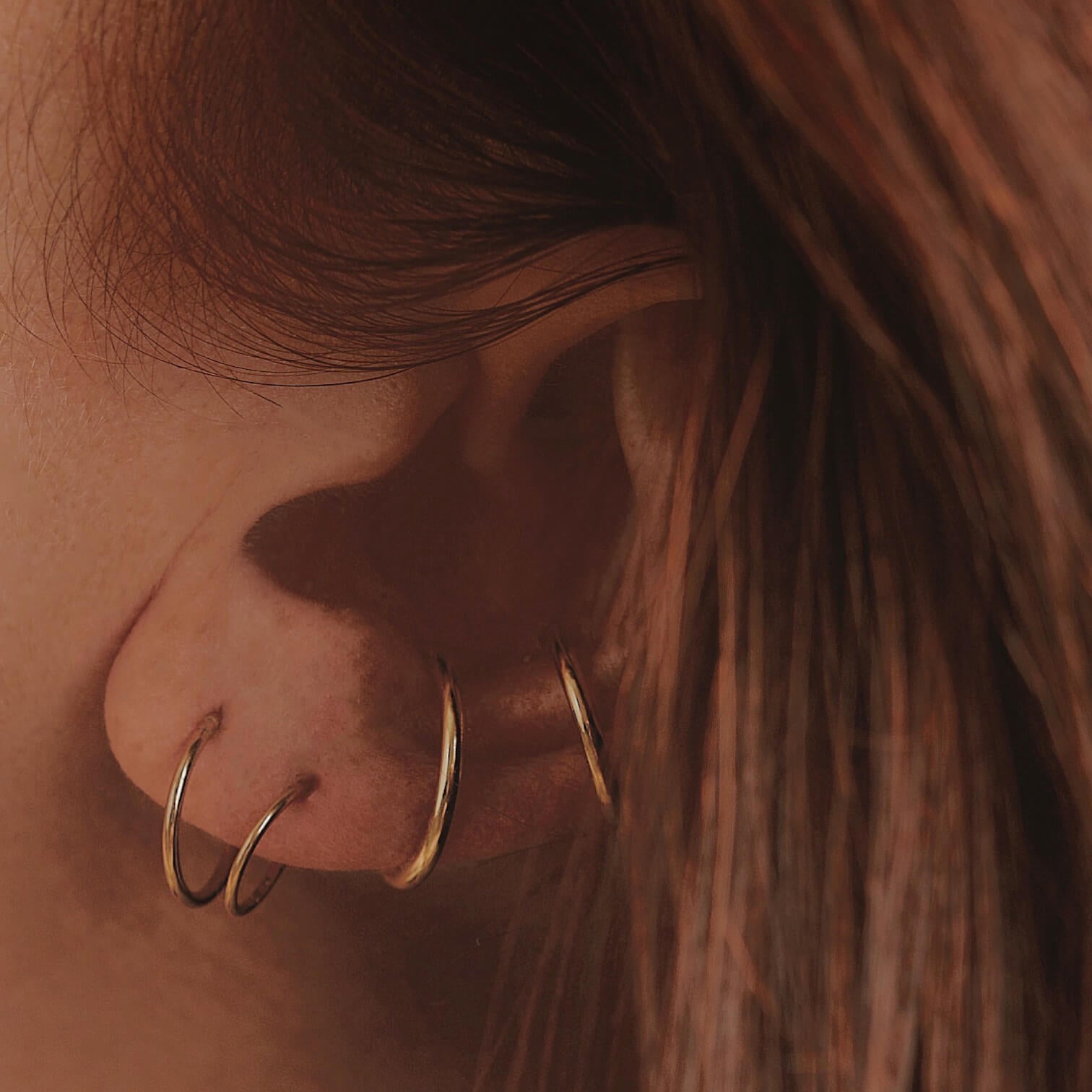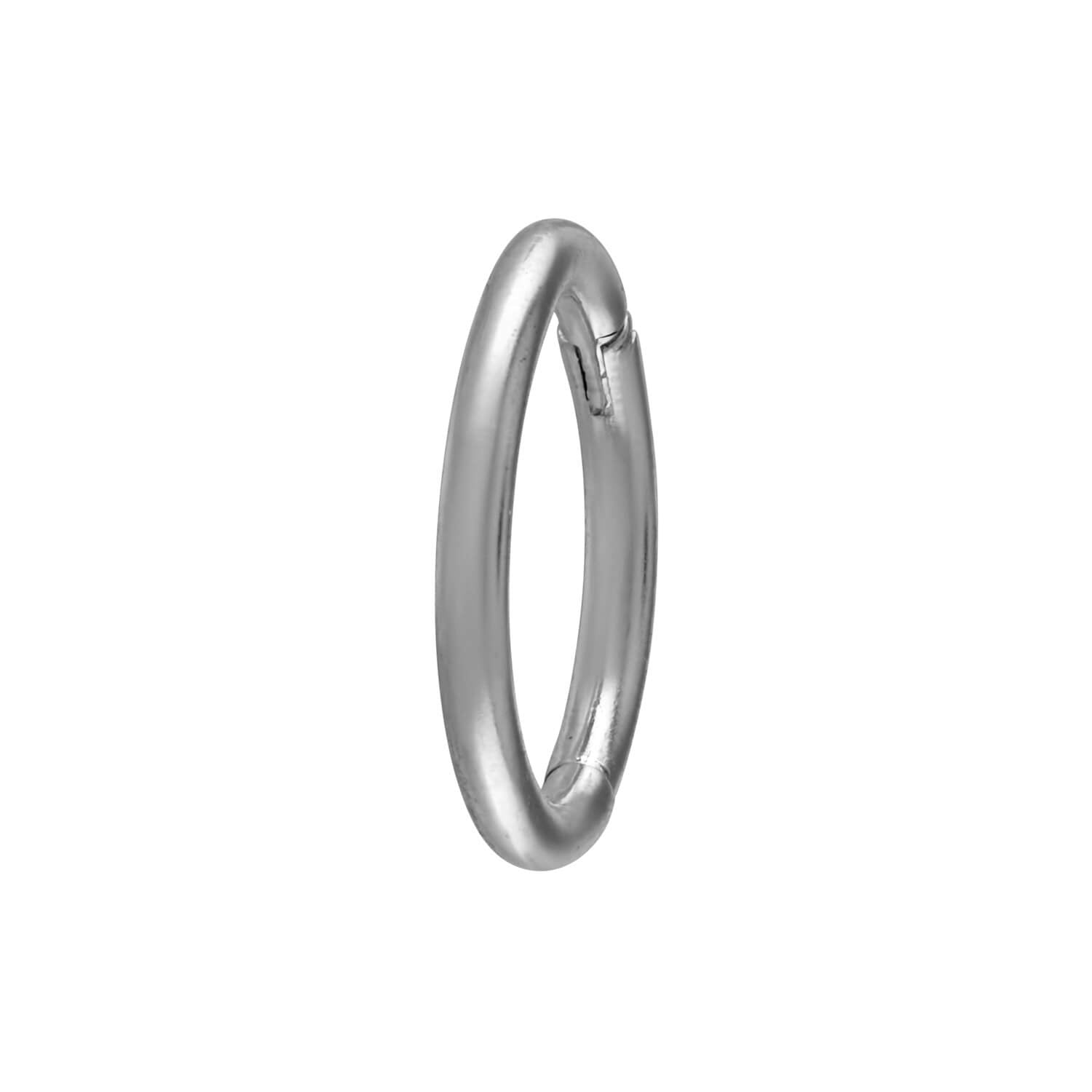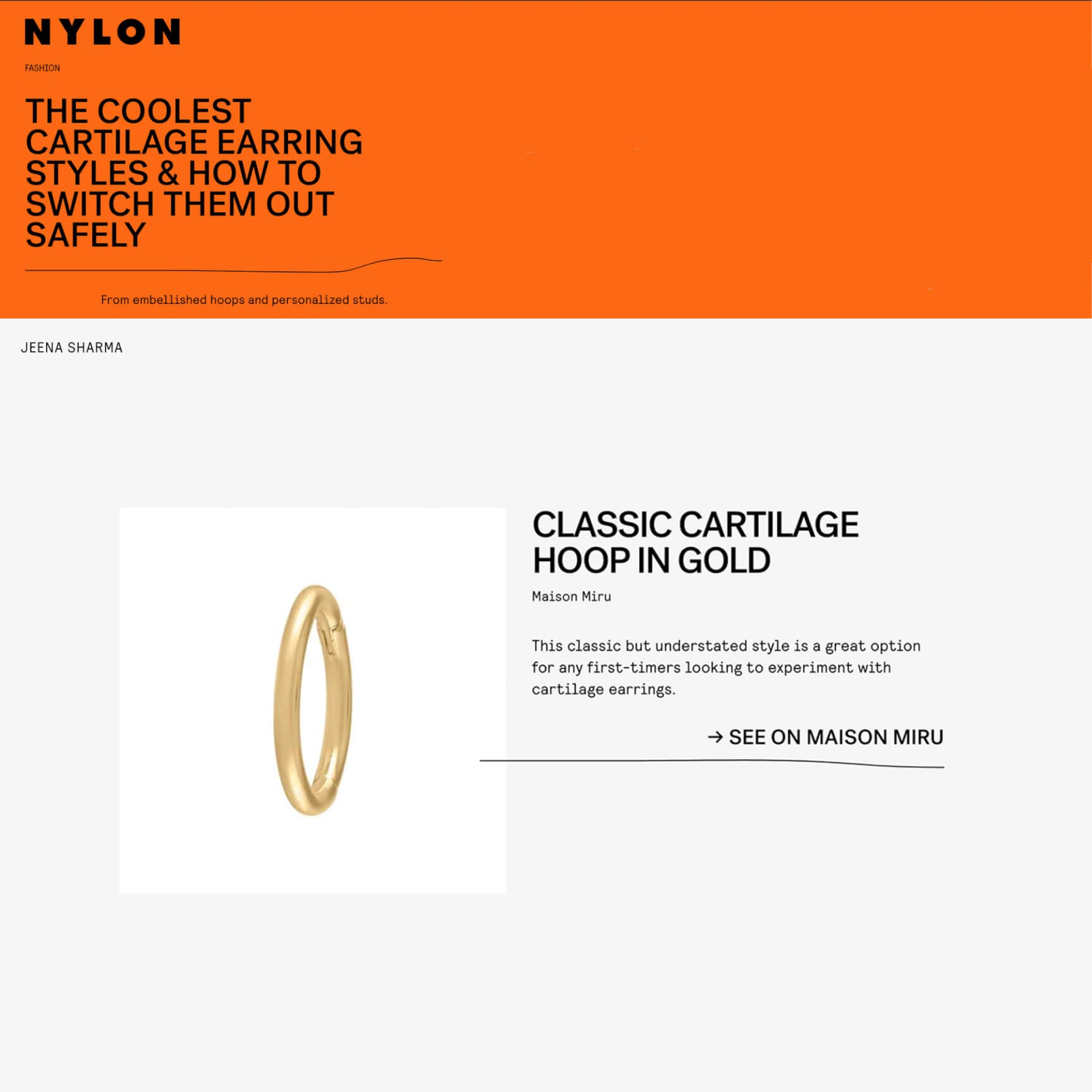 Classic Cartilage Hoop
$40.00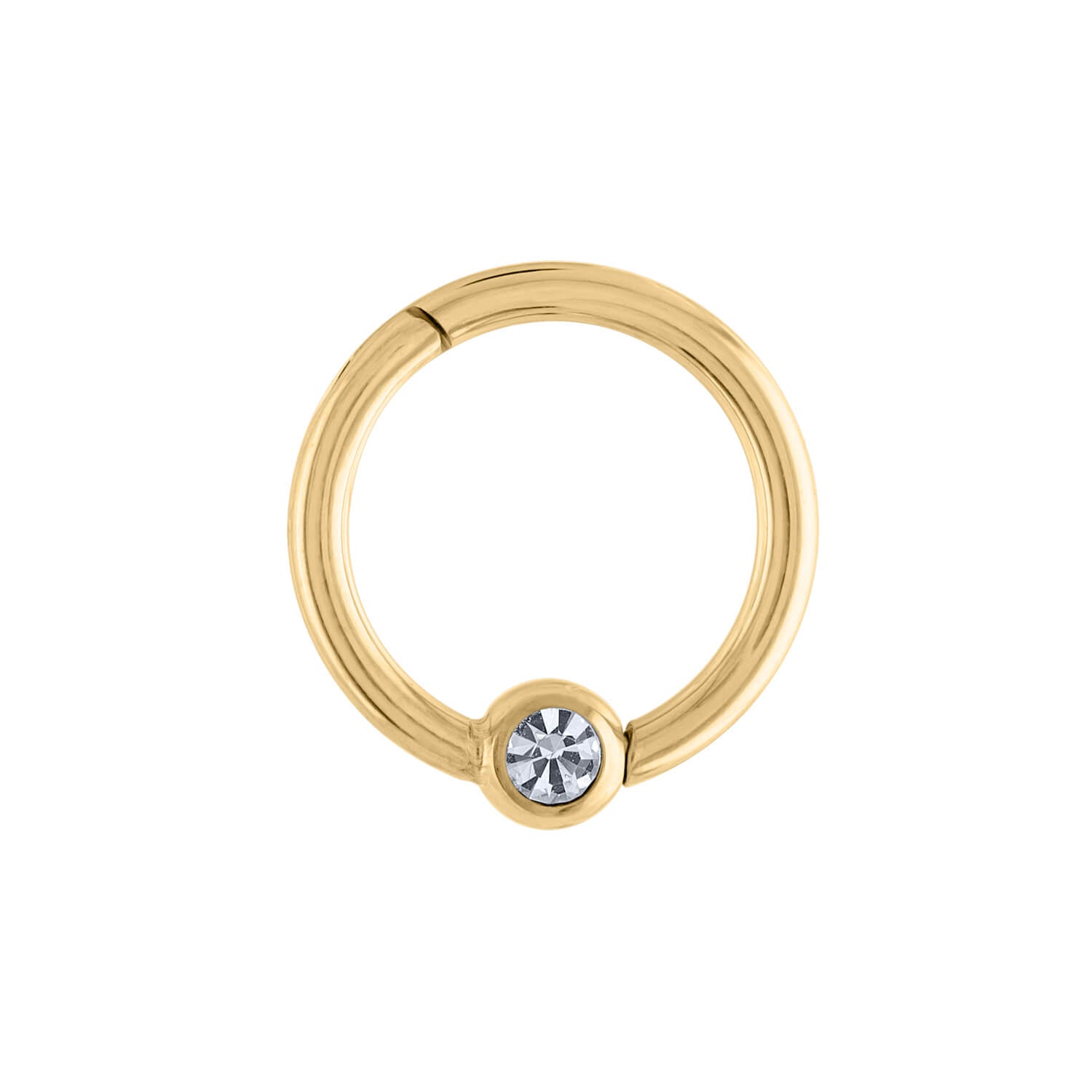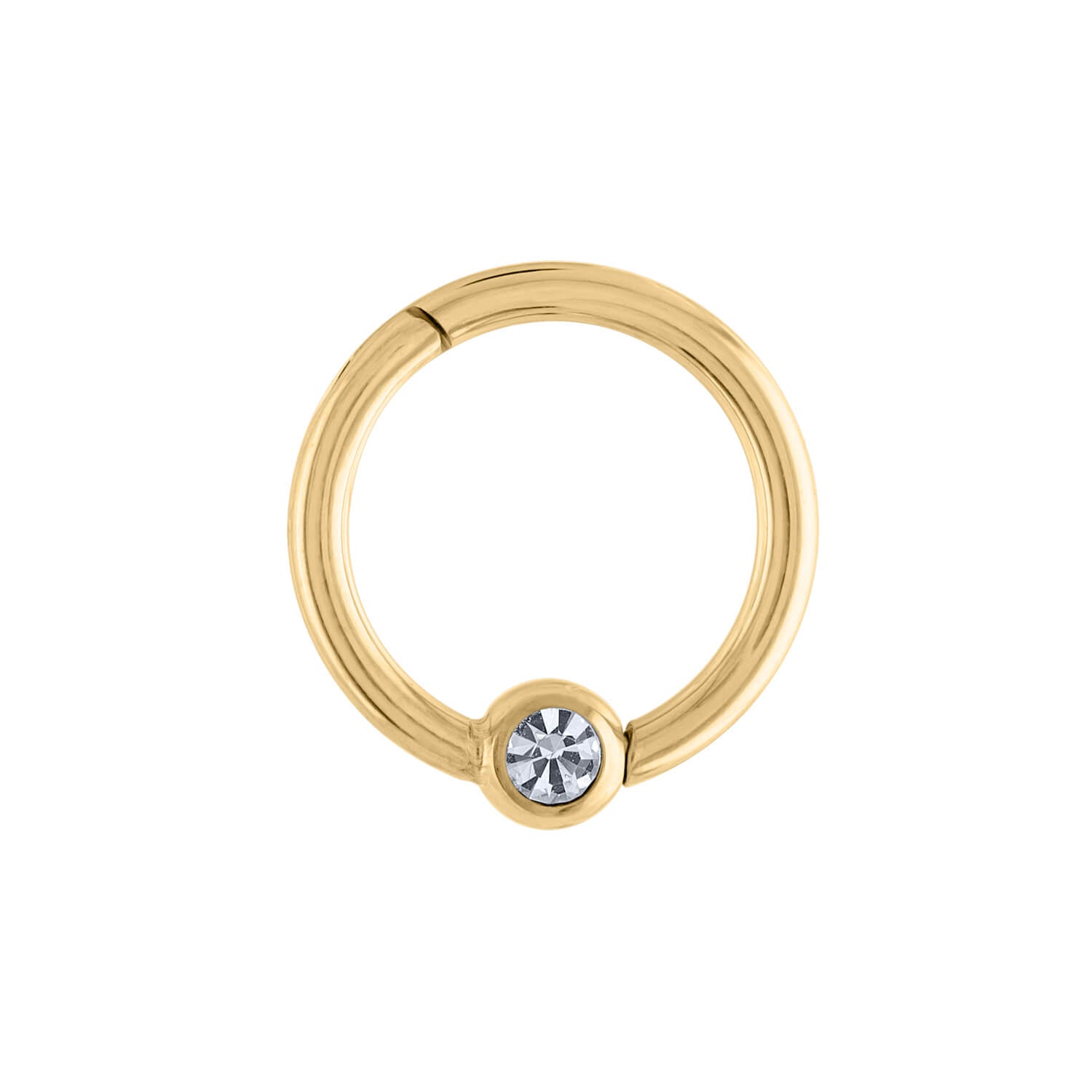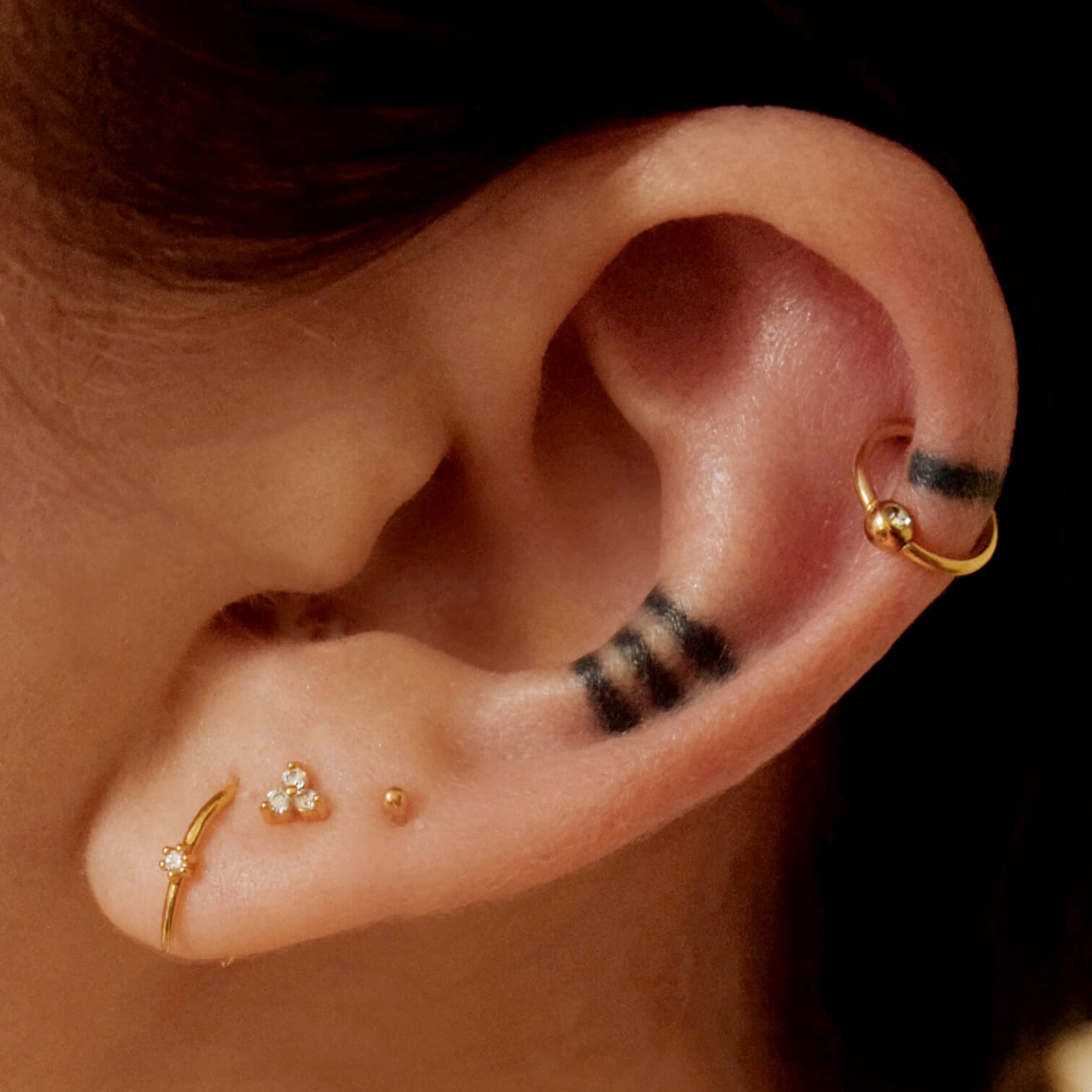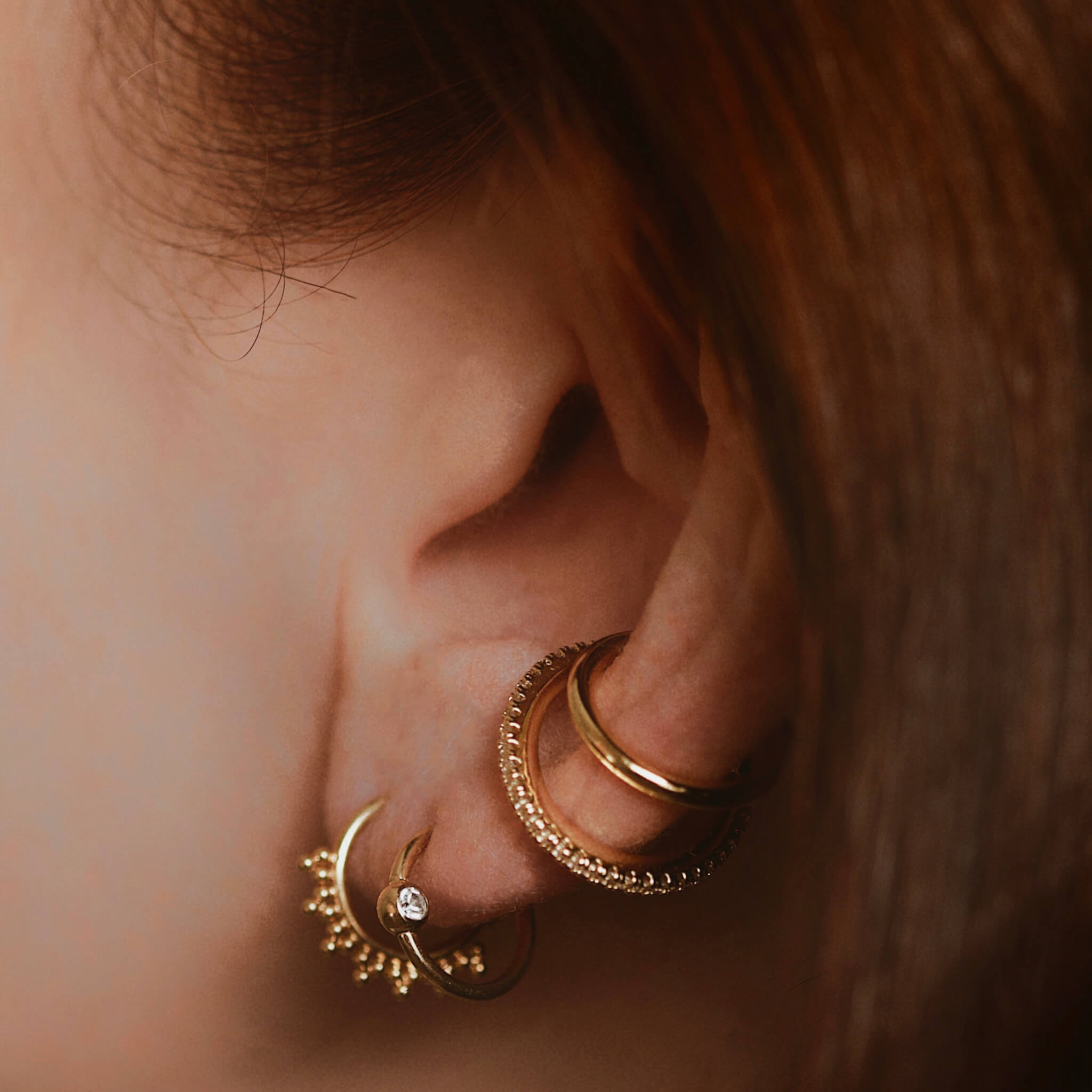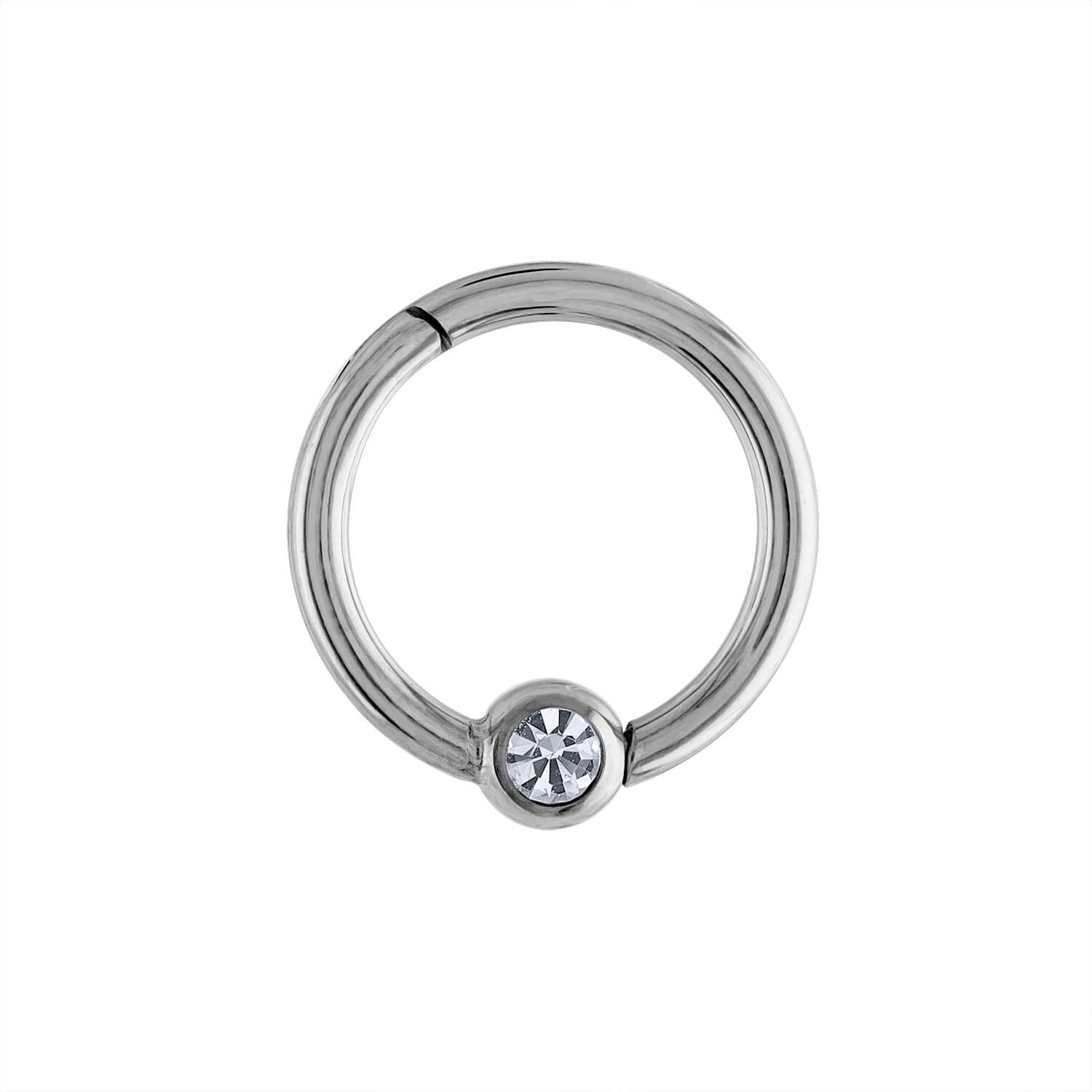 Orbital Crystal Cartilage Hoop
$50.00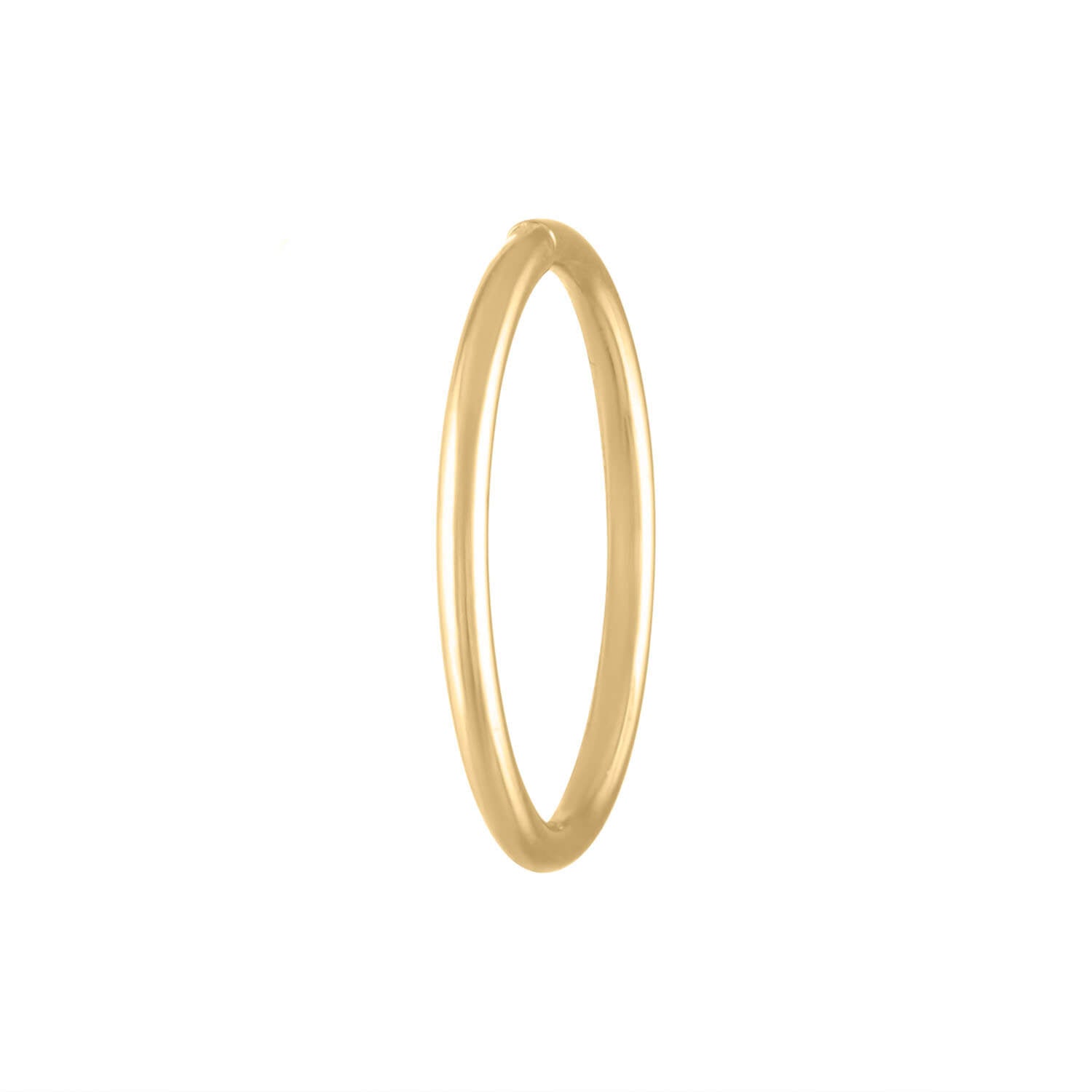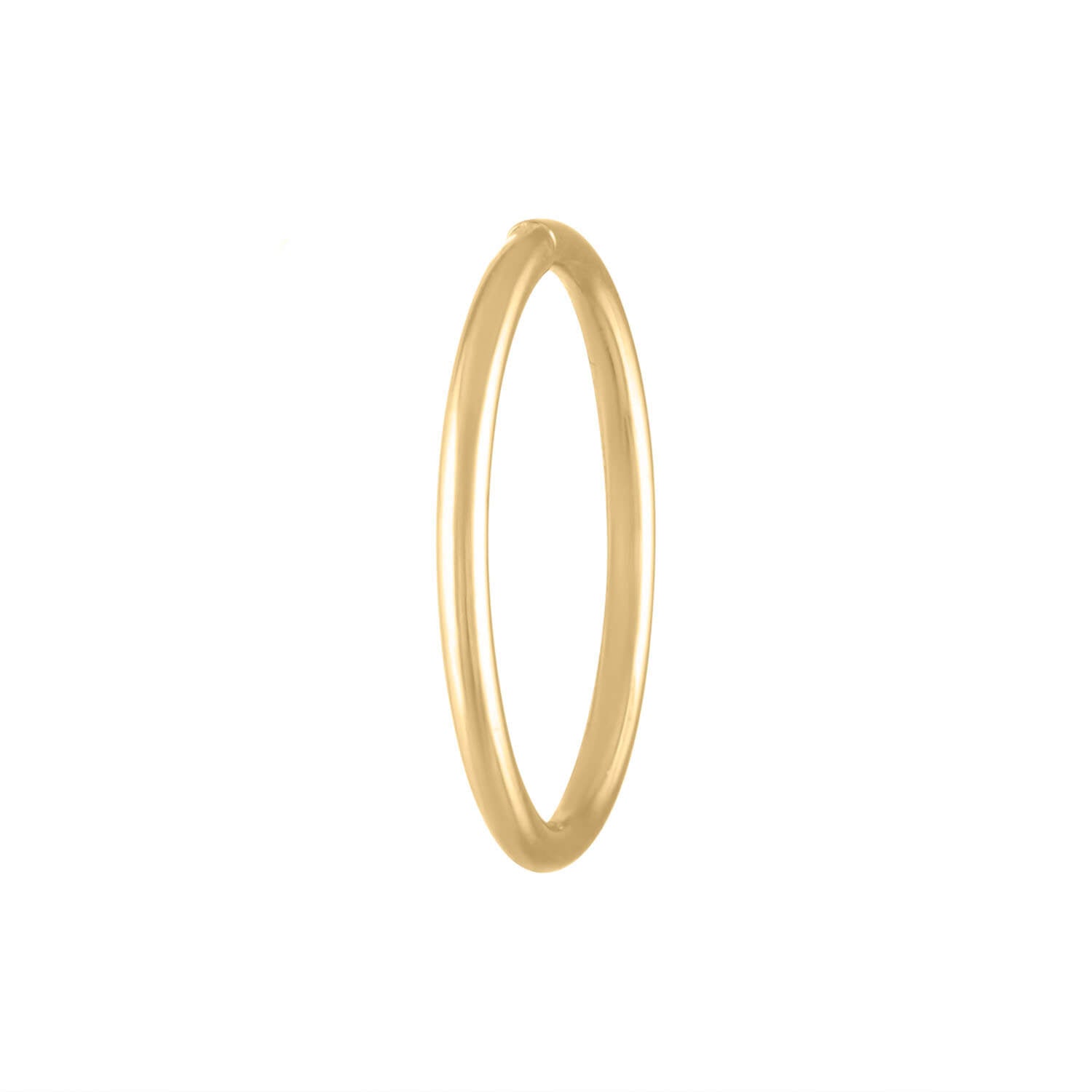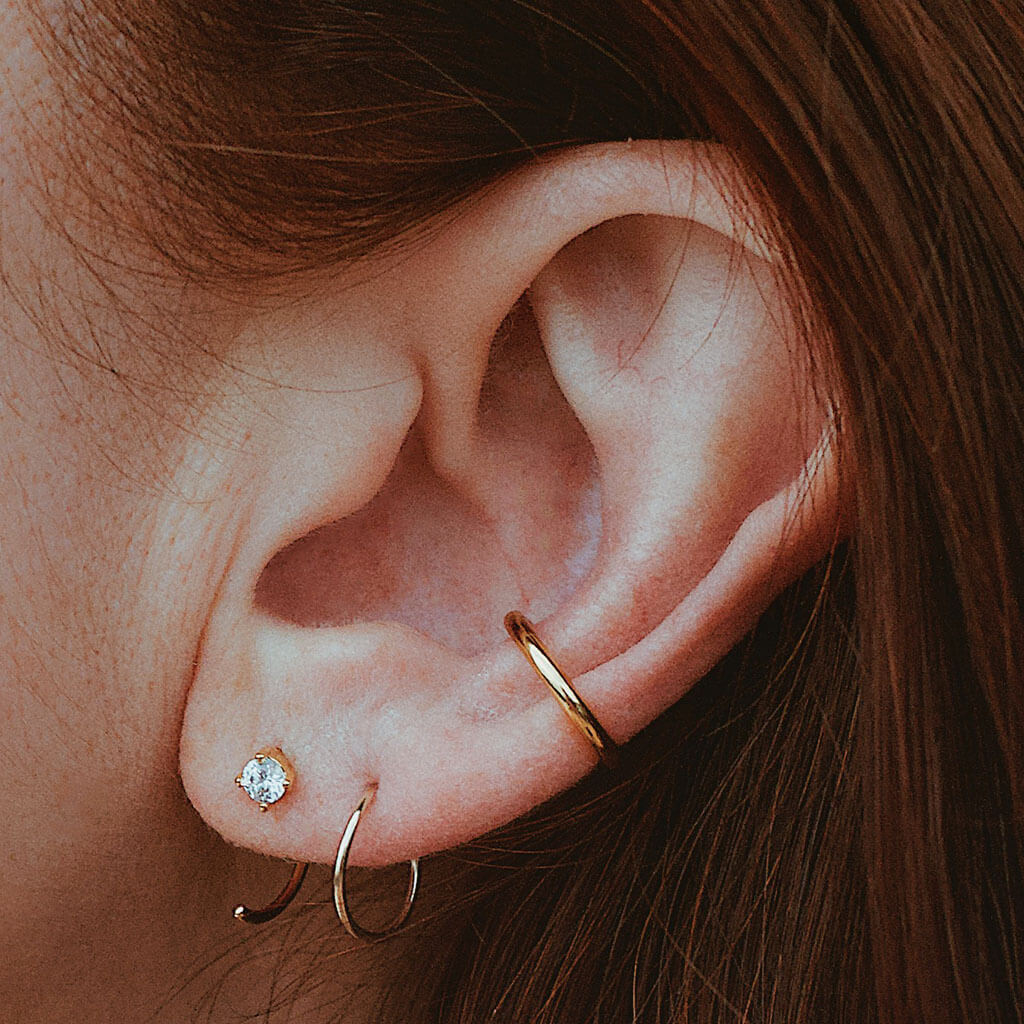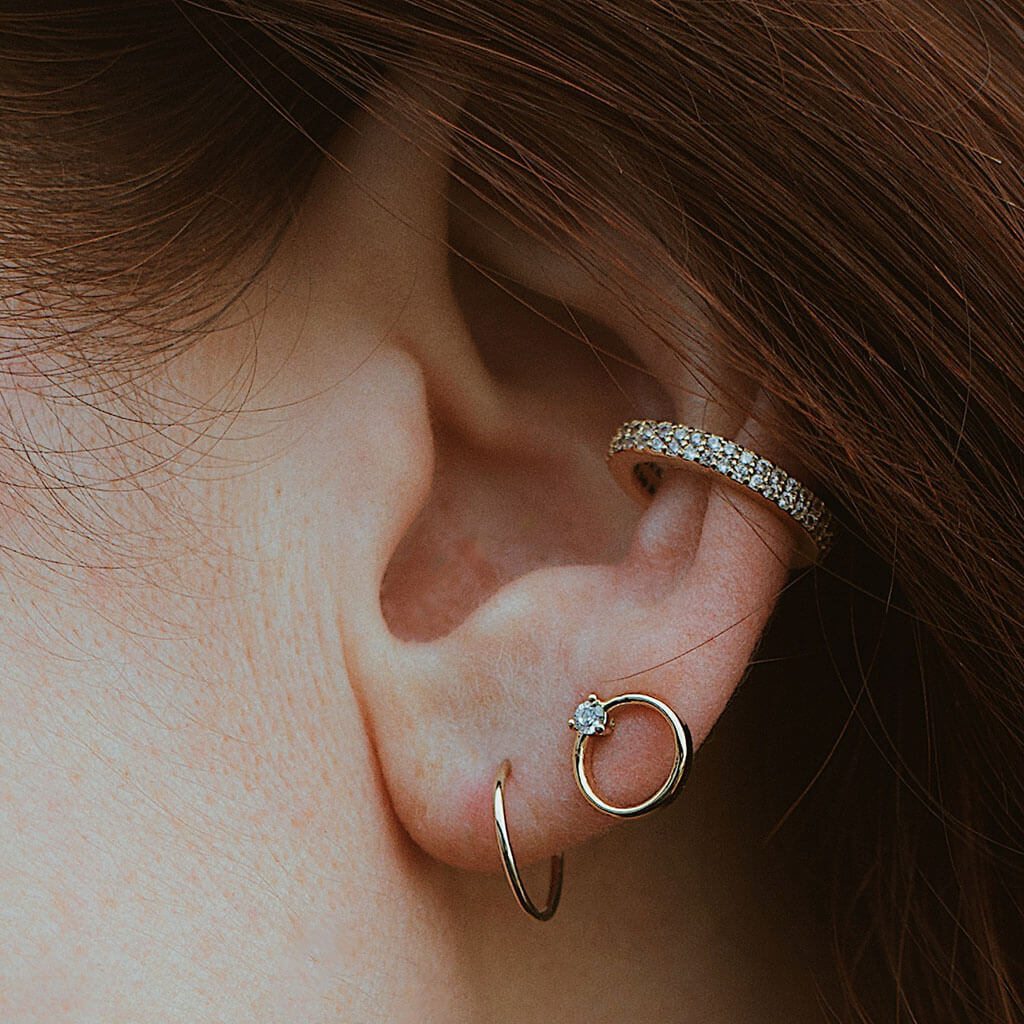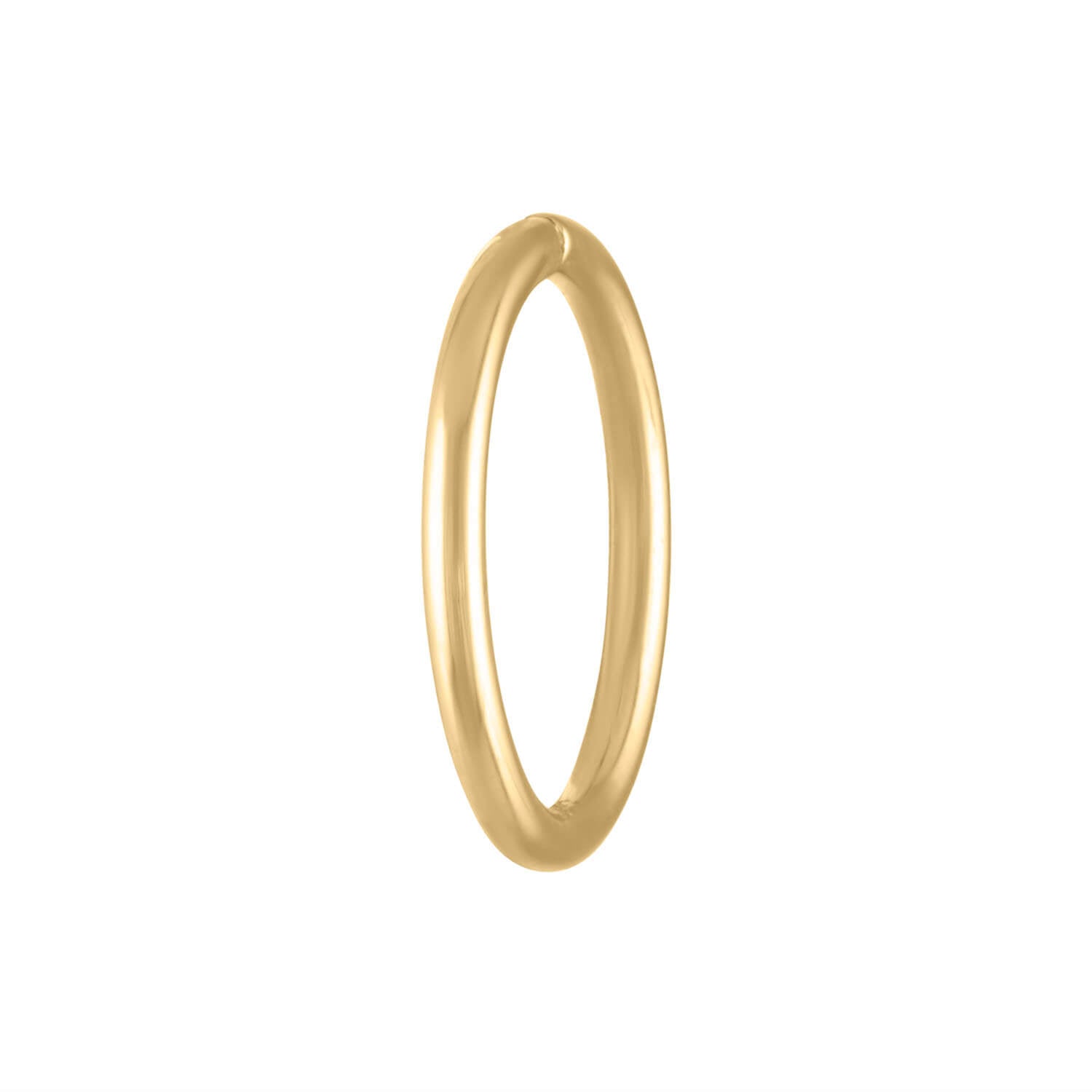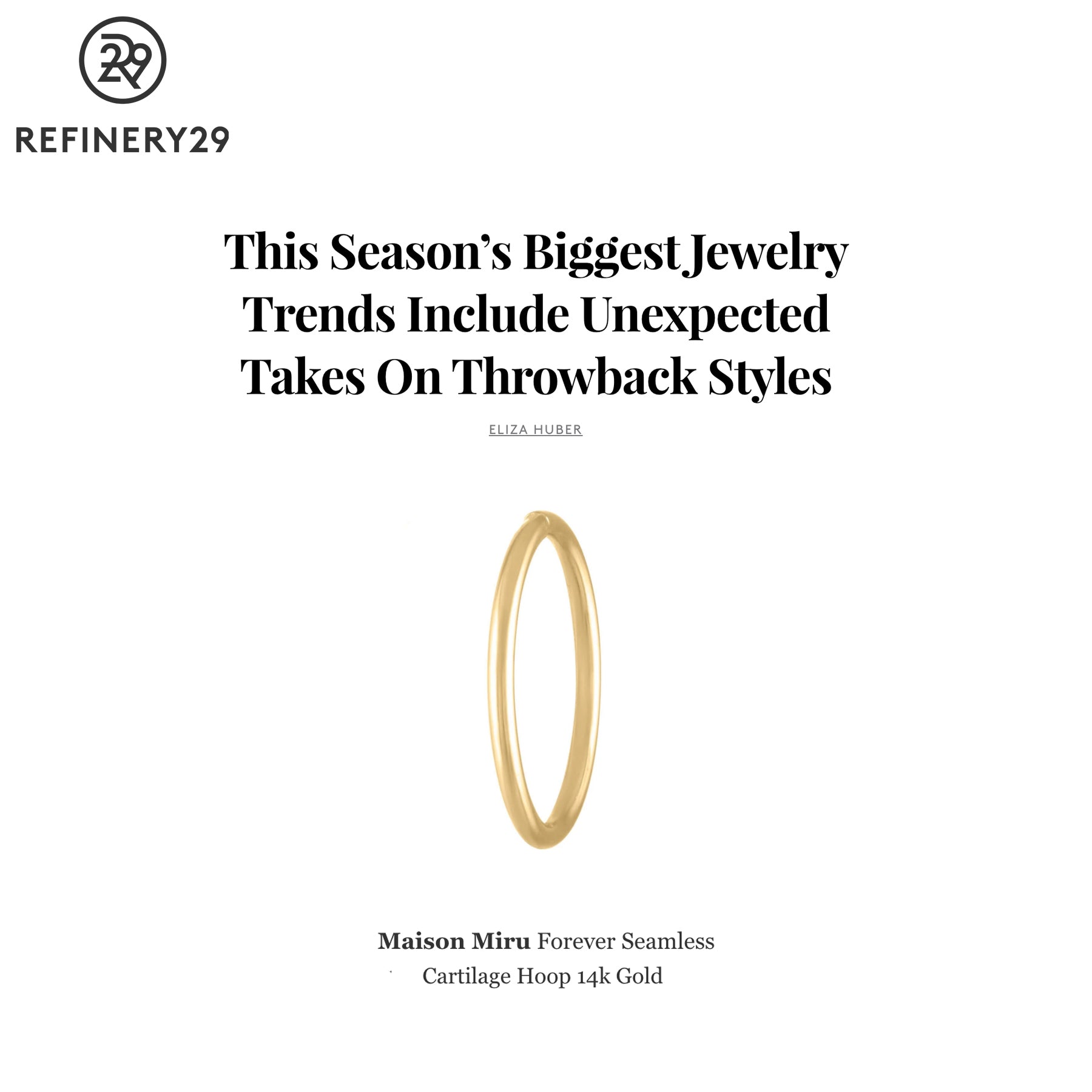 Forever Seamless Hoop in 14k Gold
$75.00
Anti-Tragus Piercing Inspiration
An anti-tragus piercing stands out even in a complex style.
@amberrr_vans
With an anti-tragus piercing, you can show off more unique jewelry styles.
@babys_piercing


Barbells and rings are some of the most popular options for anti-tragus piercings.
@fitzles