Wishing Star Jewelry: Hopes & Dreams 💫
Stars are signs of positivity and hope – and grounding forces that serve as a guide through life.
Did you know that there are 100 billion stars in our Milky Way galaxy alone? Think of these shining diamonds in the sky as a kind of cosmic jewelry. And given the number of stars, it's no surprise that they are dense with meaning.
One of the brightest stars in the sky, the North Star has been treasured by adventurers as a reference point in navigation and astronomy. The North Star is a constant and dependable force in an ever-changing world – and it represents clarity for the lost because of its constant position in the sky. When you're not sure about your next step, the North Star can serve as your talisman reminding you that you'll soon discover your direction.
Shooting stars are actually tiny pieces of rock or dust that enter Earth's atmosphere from space – they move so fast that they heat up and glow as they streak across the sky. They're a beautiful little gift from nature, and legend has it that seeing a shooting star means that there's going to be a big change in your life coming. When you see a shooting star, you're supposed to make a wish – and it's said that whatever you wish for will eventually come true. A shooting star is a little reminder of your connection to the universe – and a symbol of positivity and hope.
What do you wish for? We could all use a gentle push towards our goals, and the Shooting Star and Wishing Star are the perfect companions when you need a little helping hand. When you're not sure about your next step and need a little guidance, the North Star assures you that clarity is soon to come.
Your favorite Wishing Star jewelry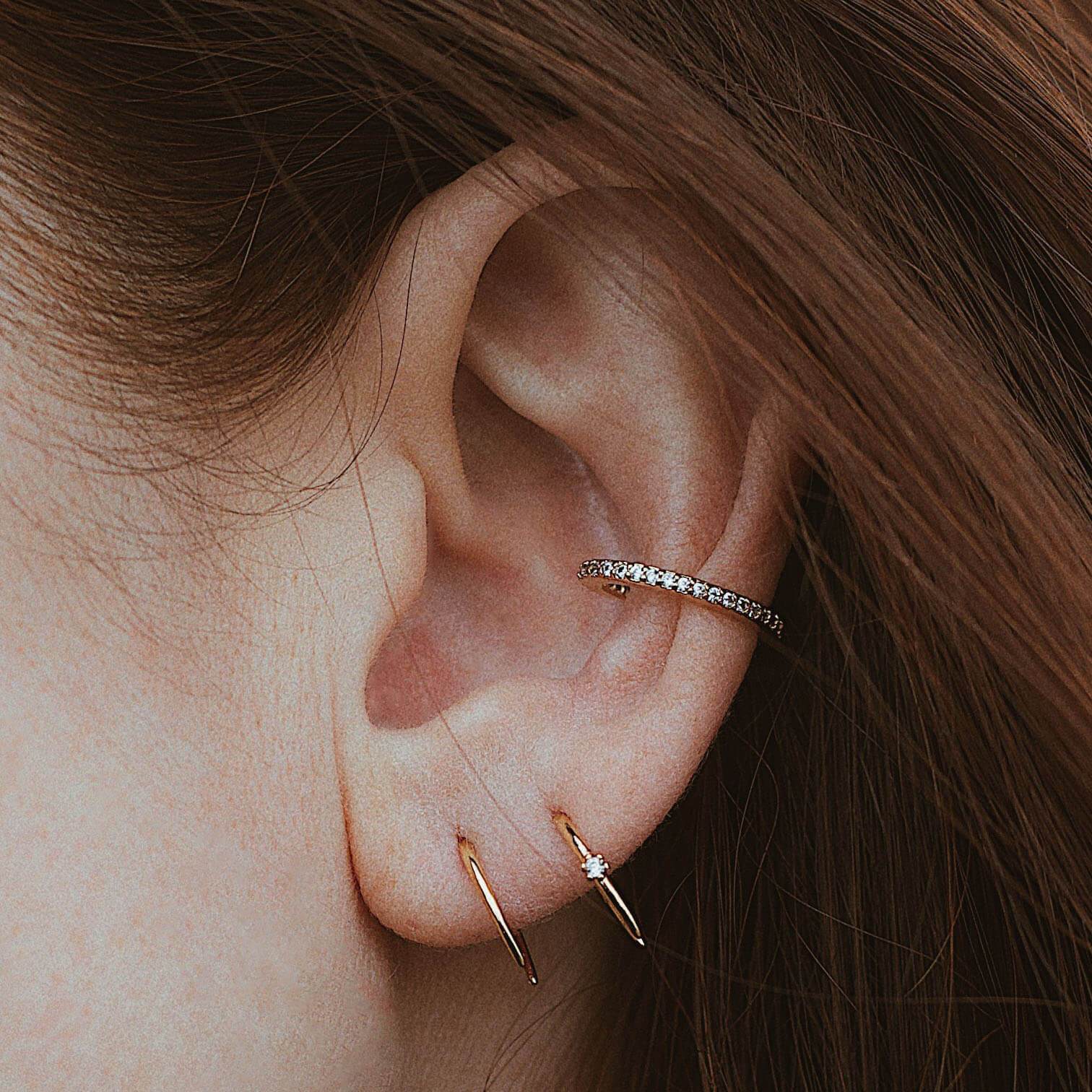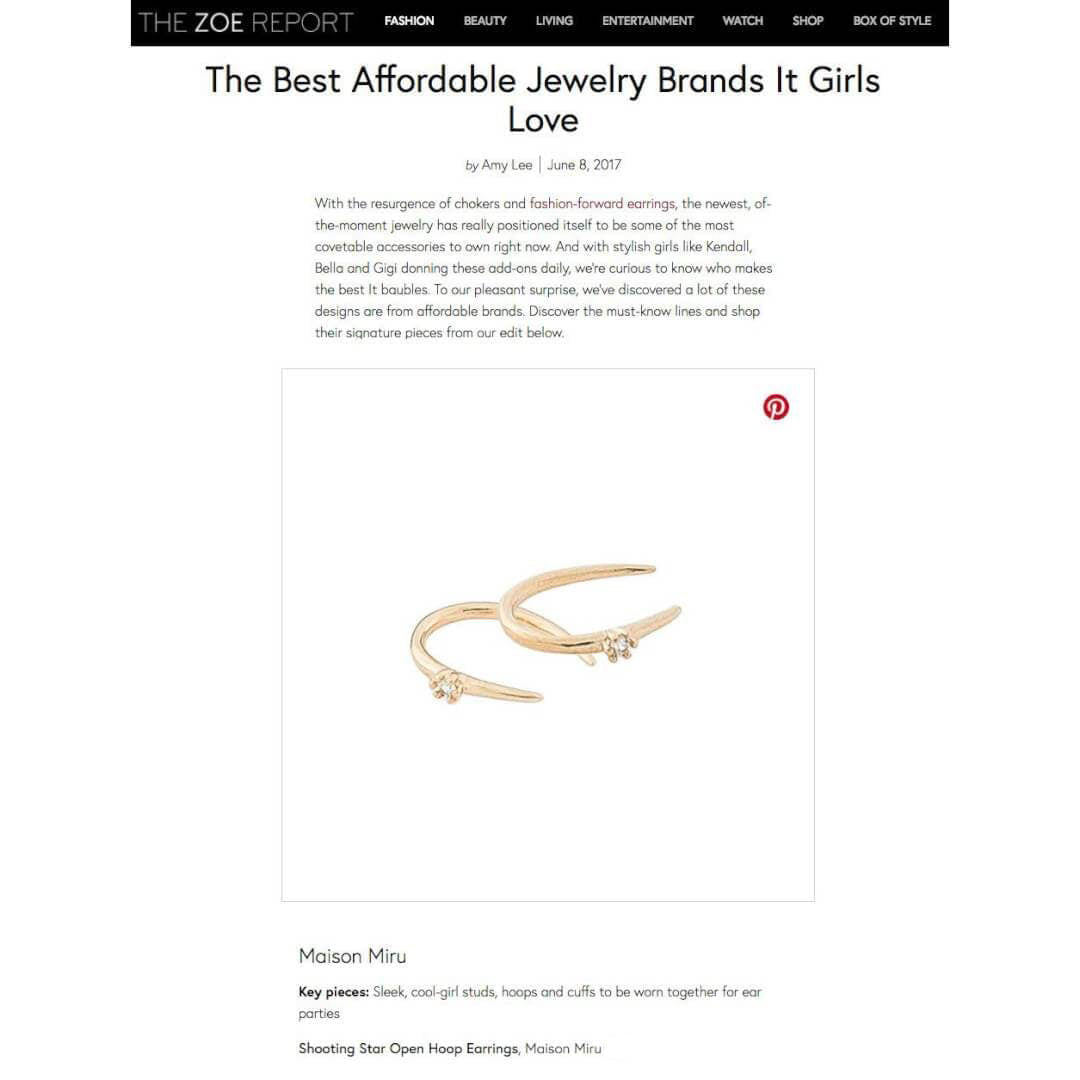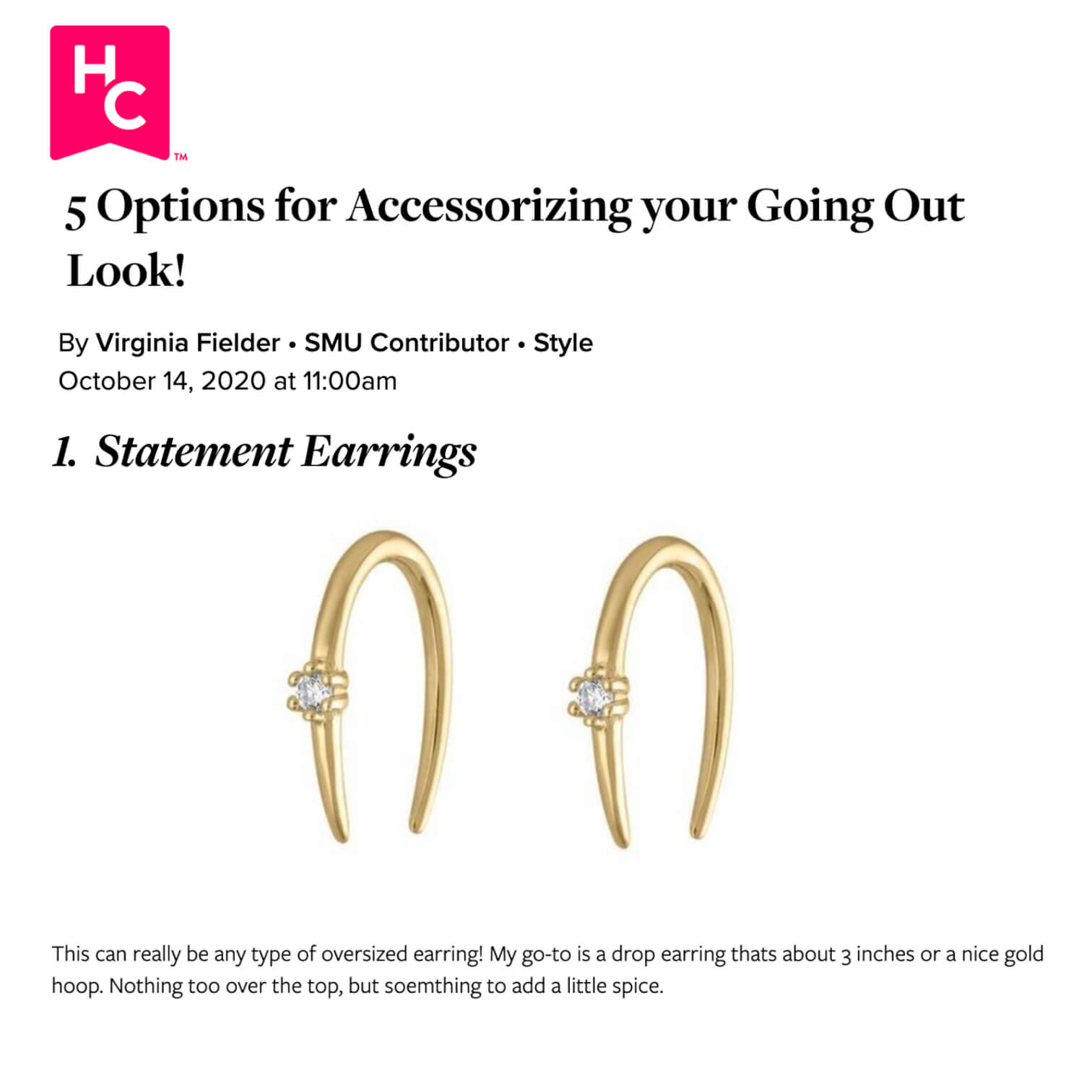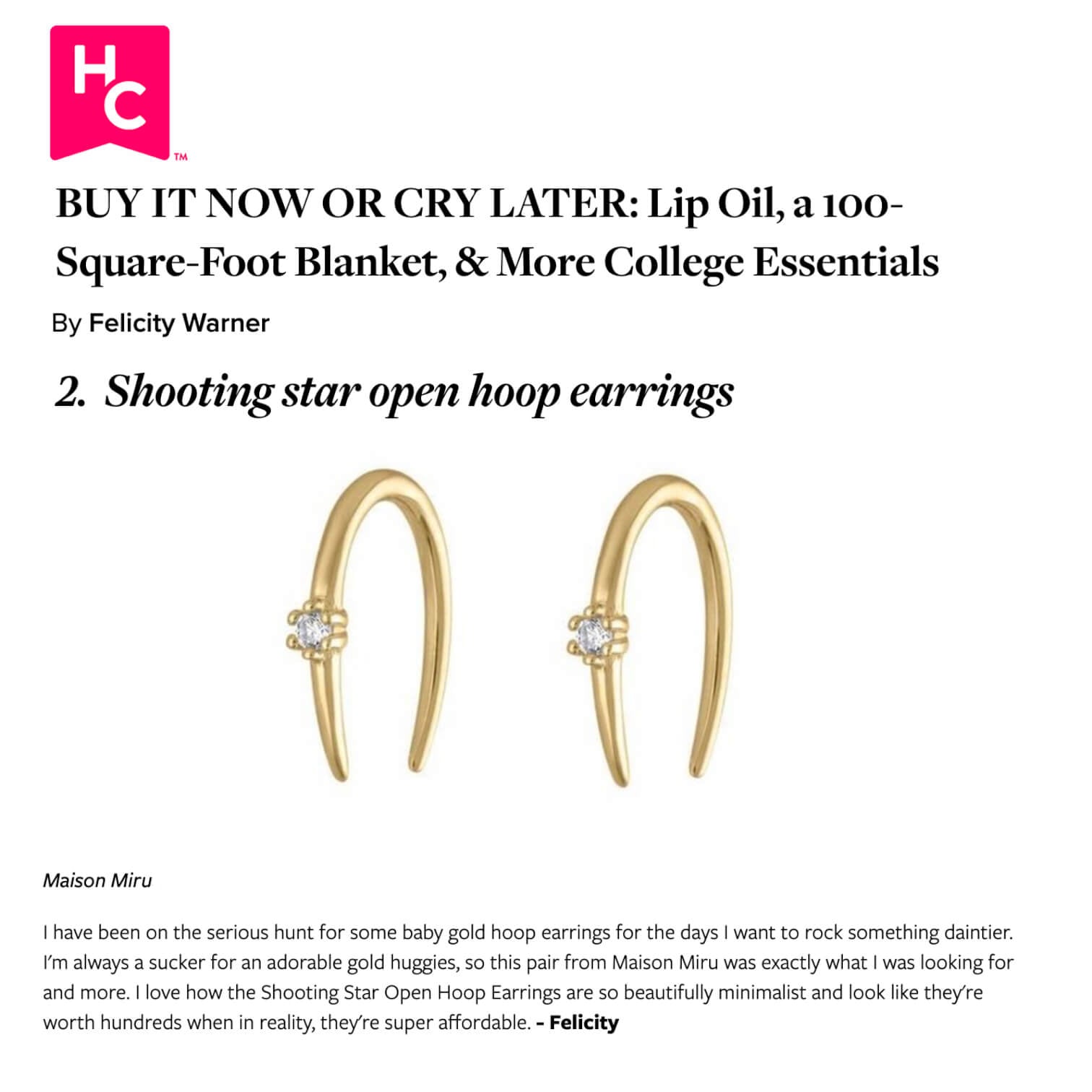 Shooting Star Open Hoop Earrings
$65.00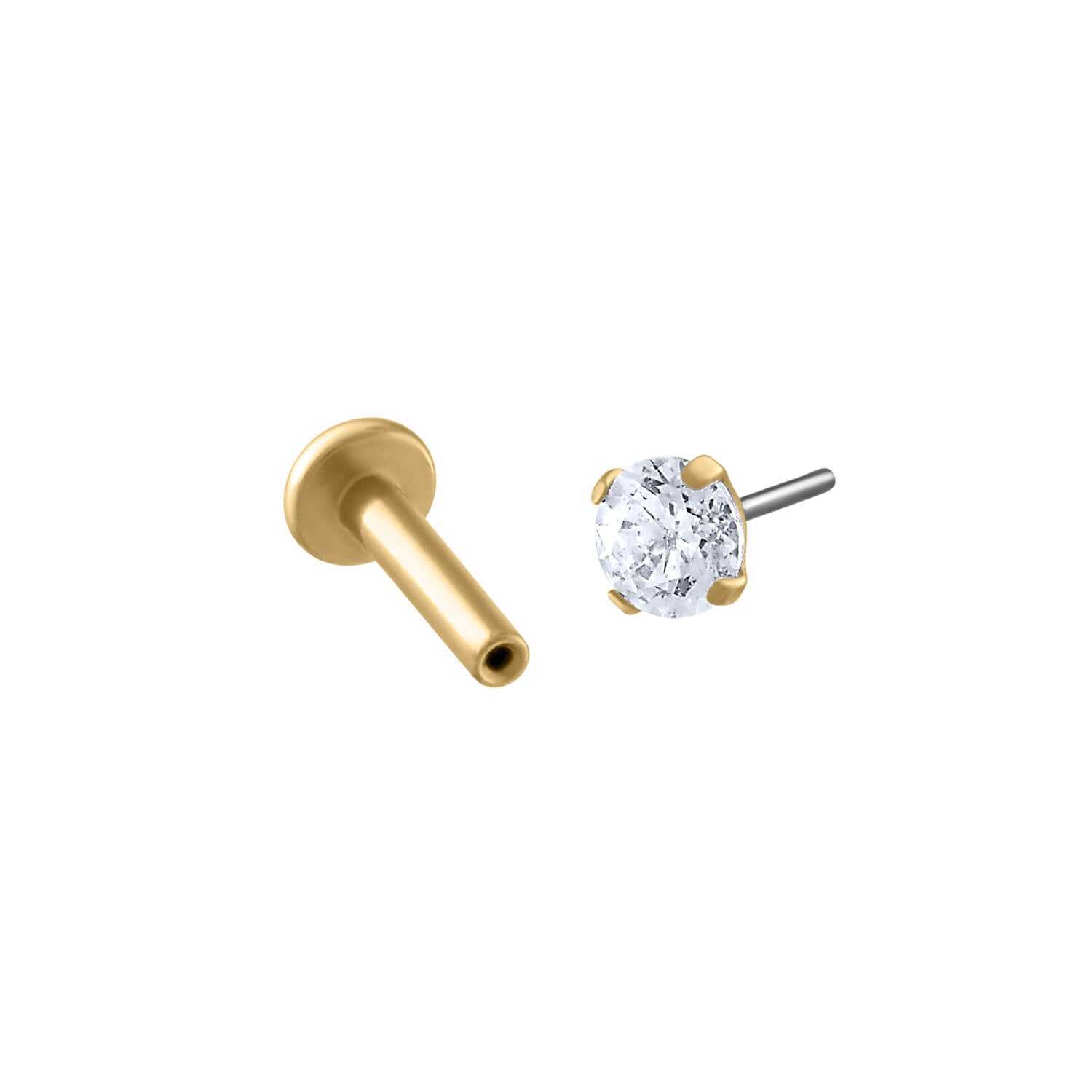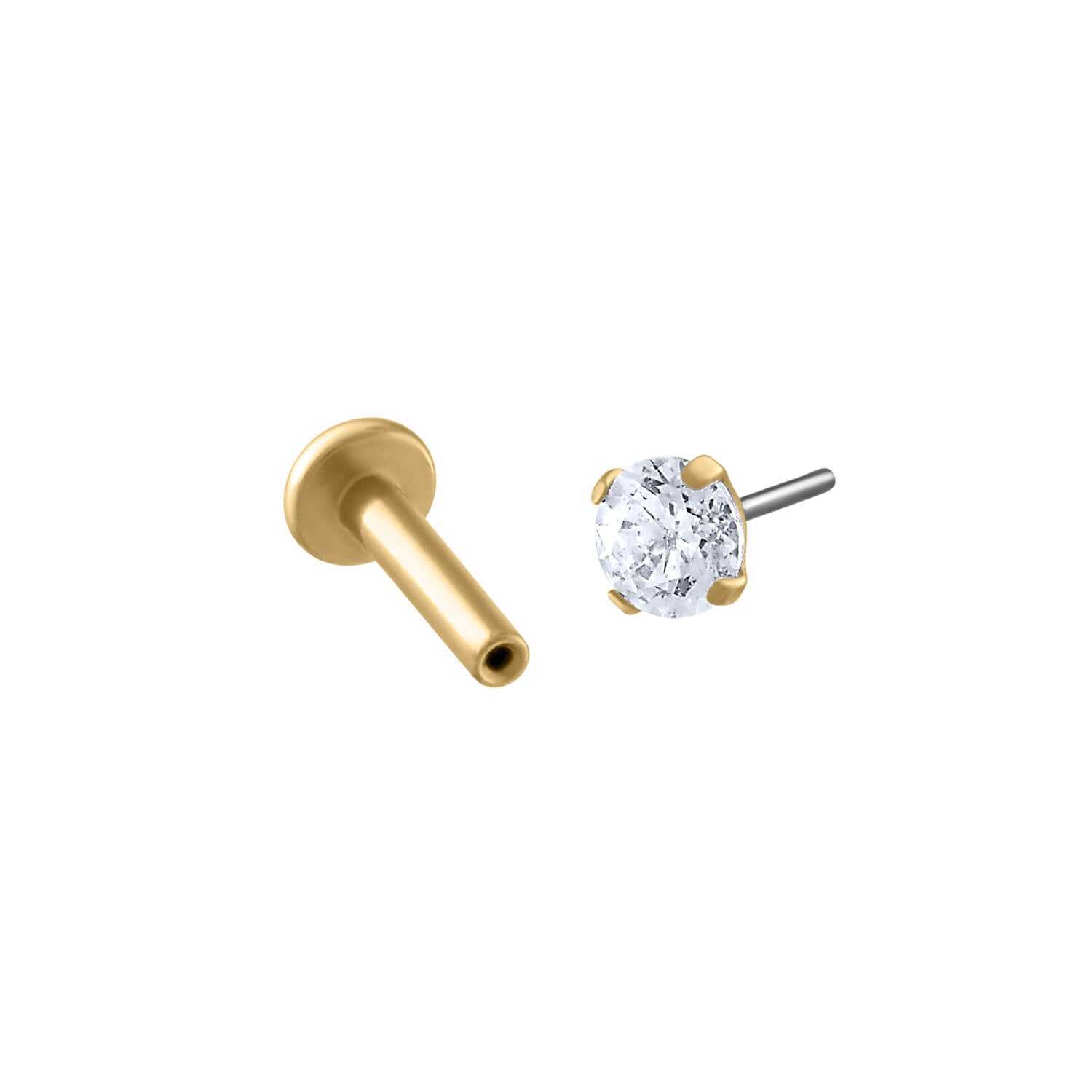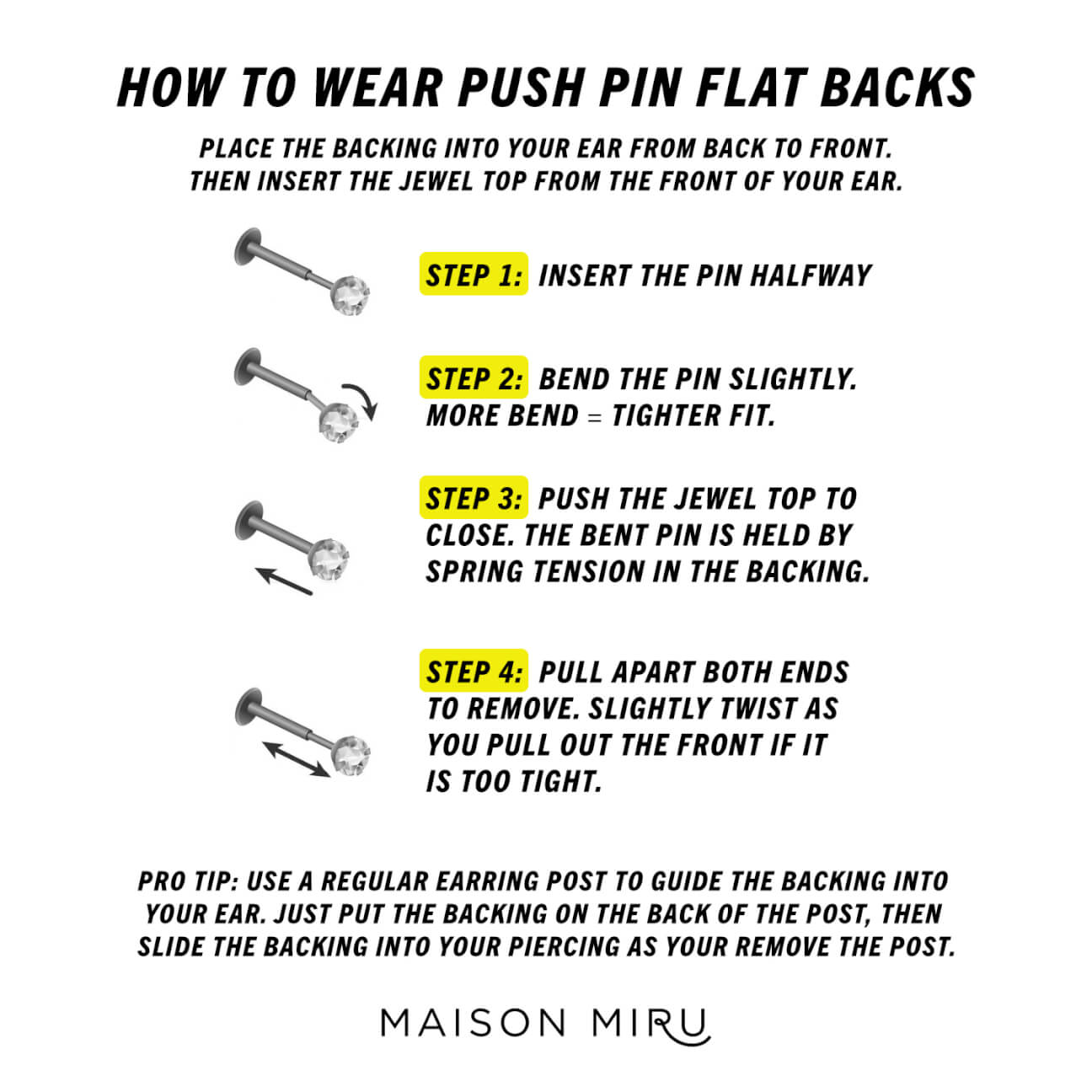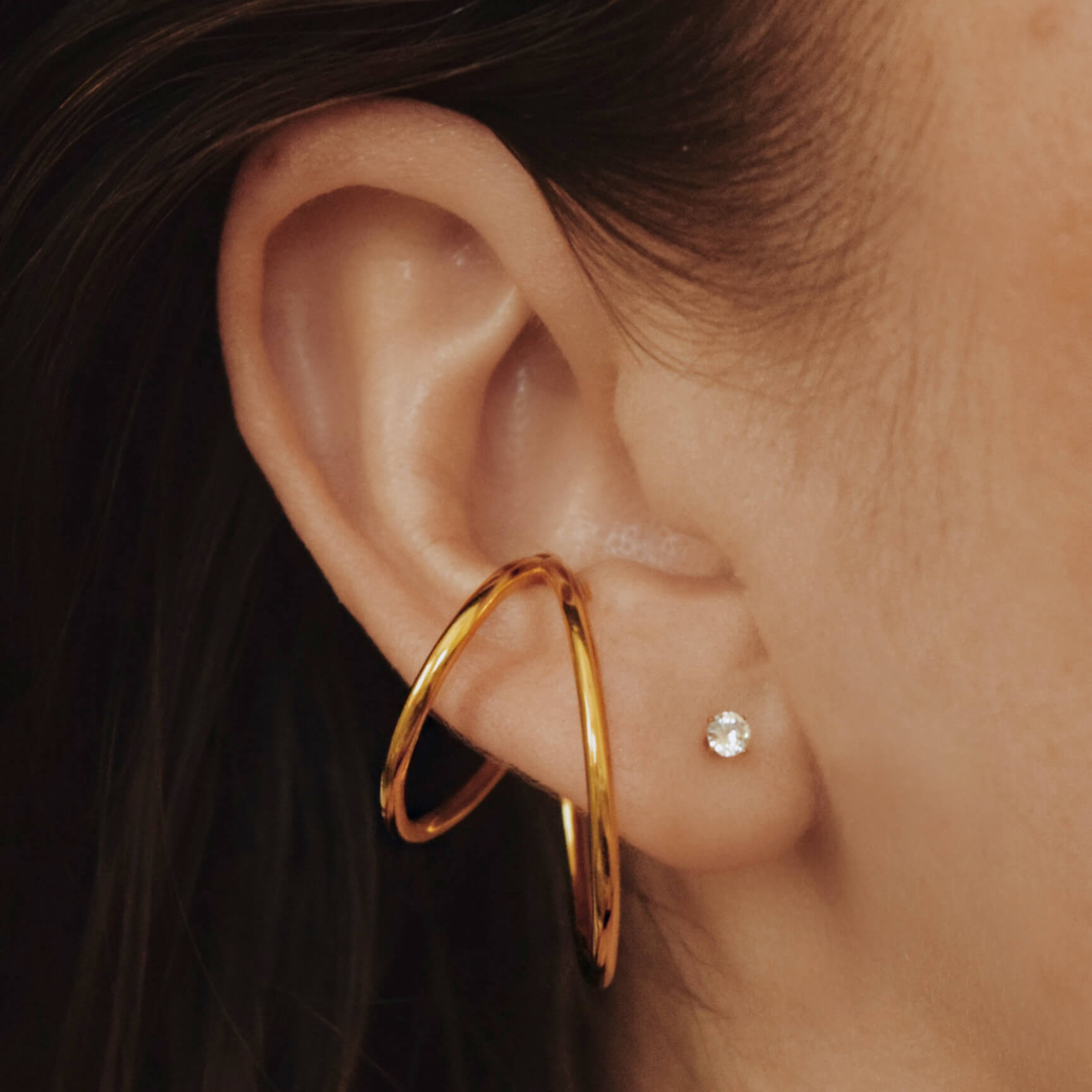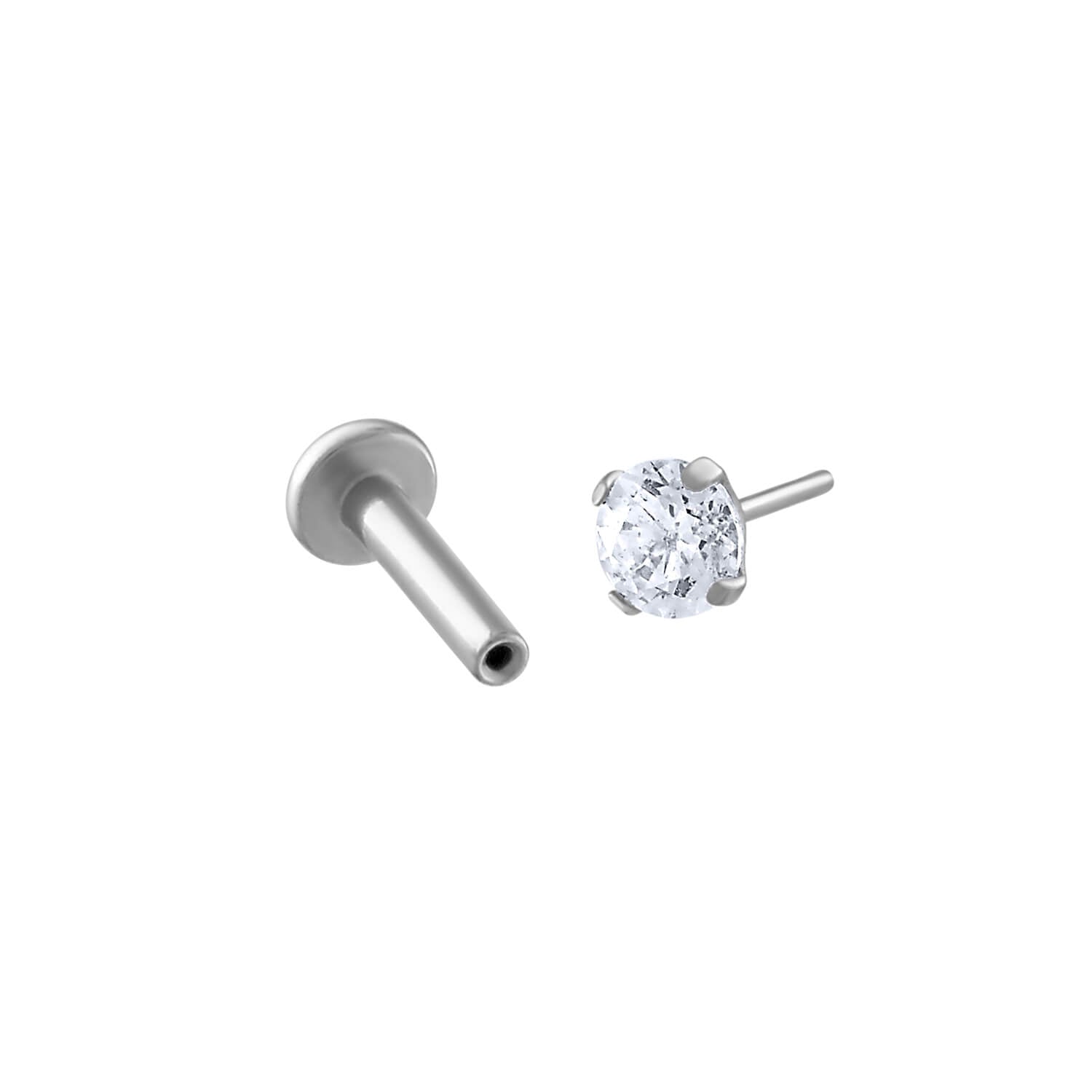 Celestial Crystal Push Pin Flat Back Earring
$40.00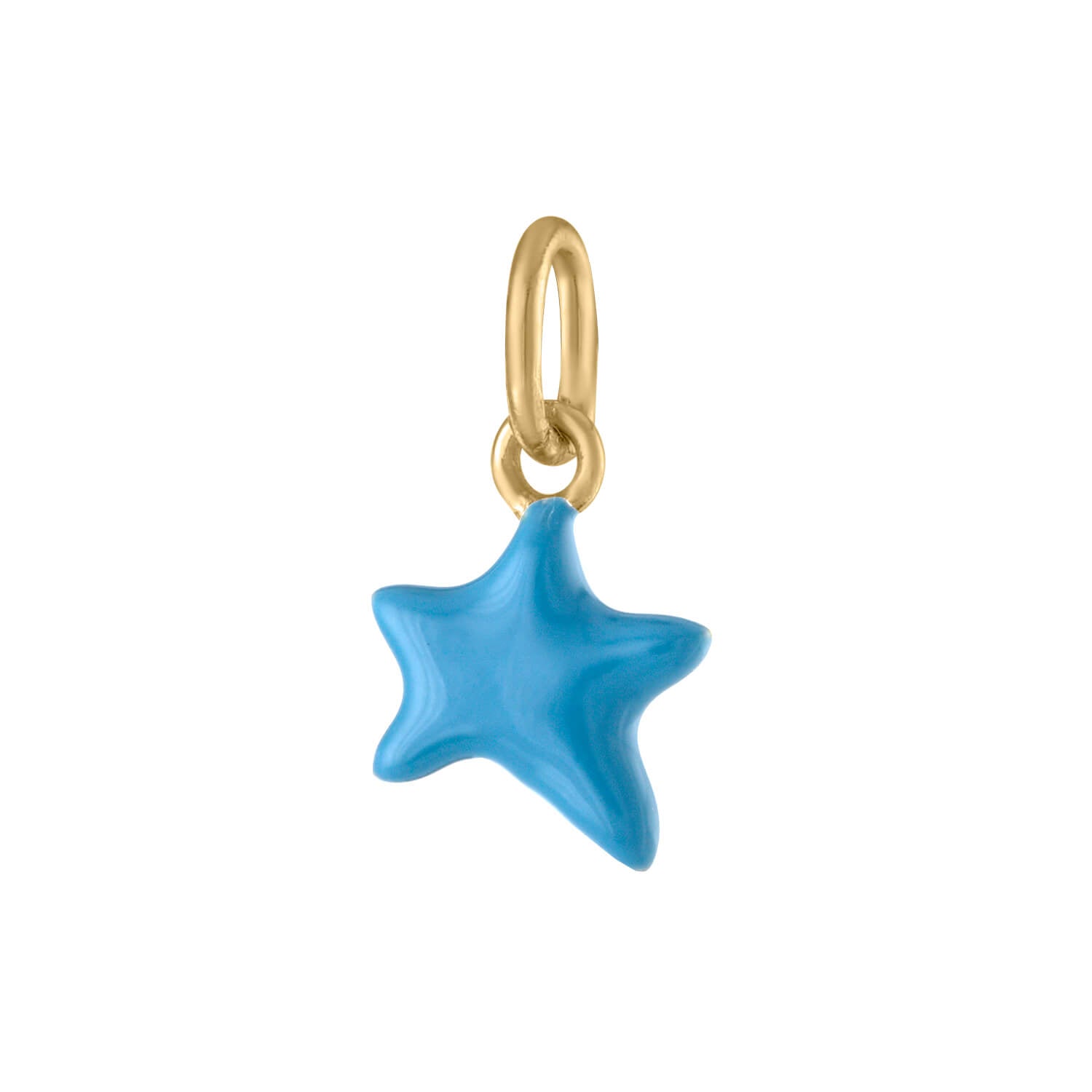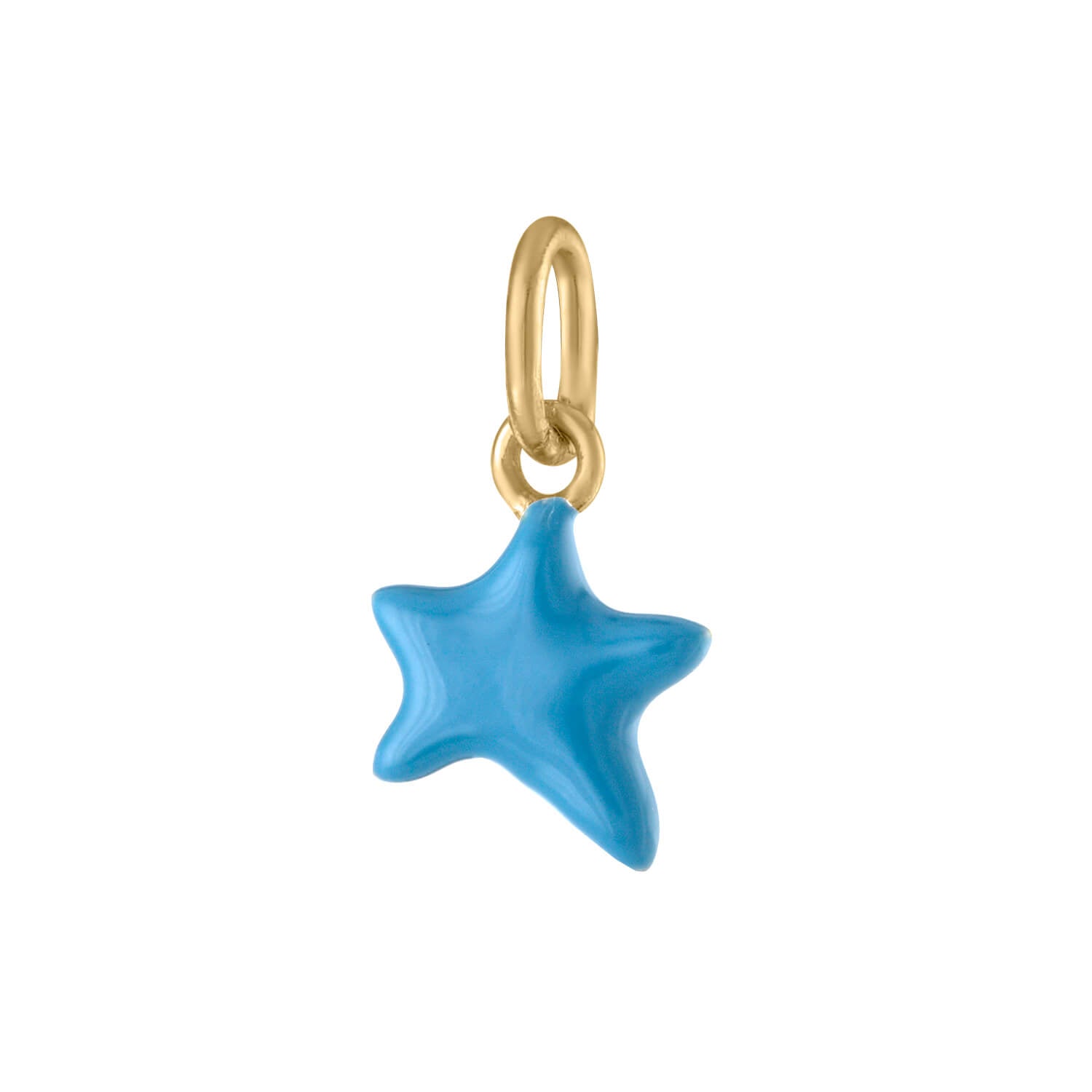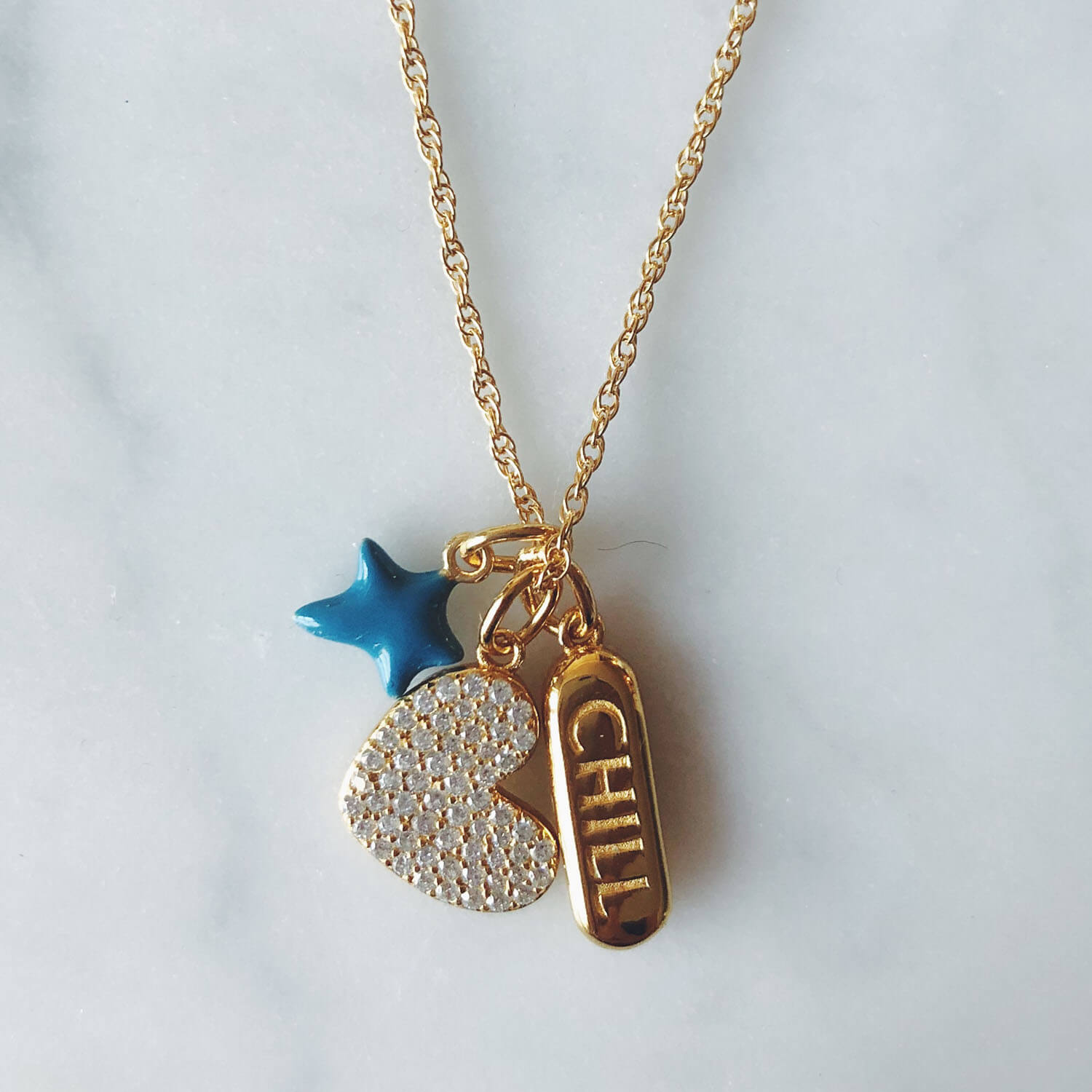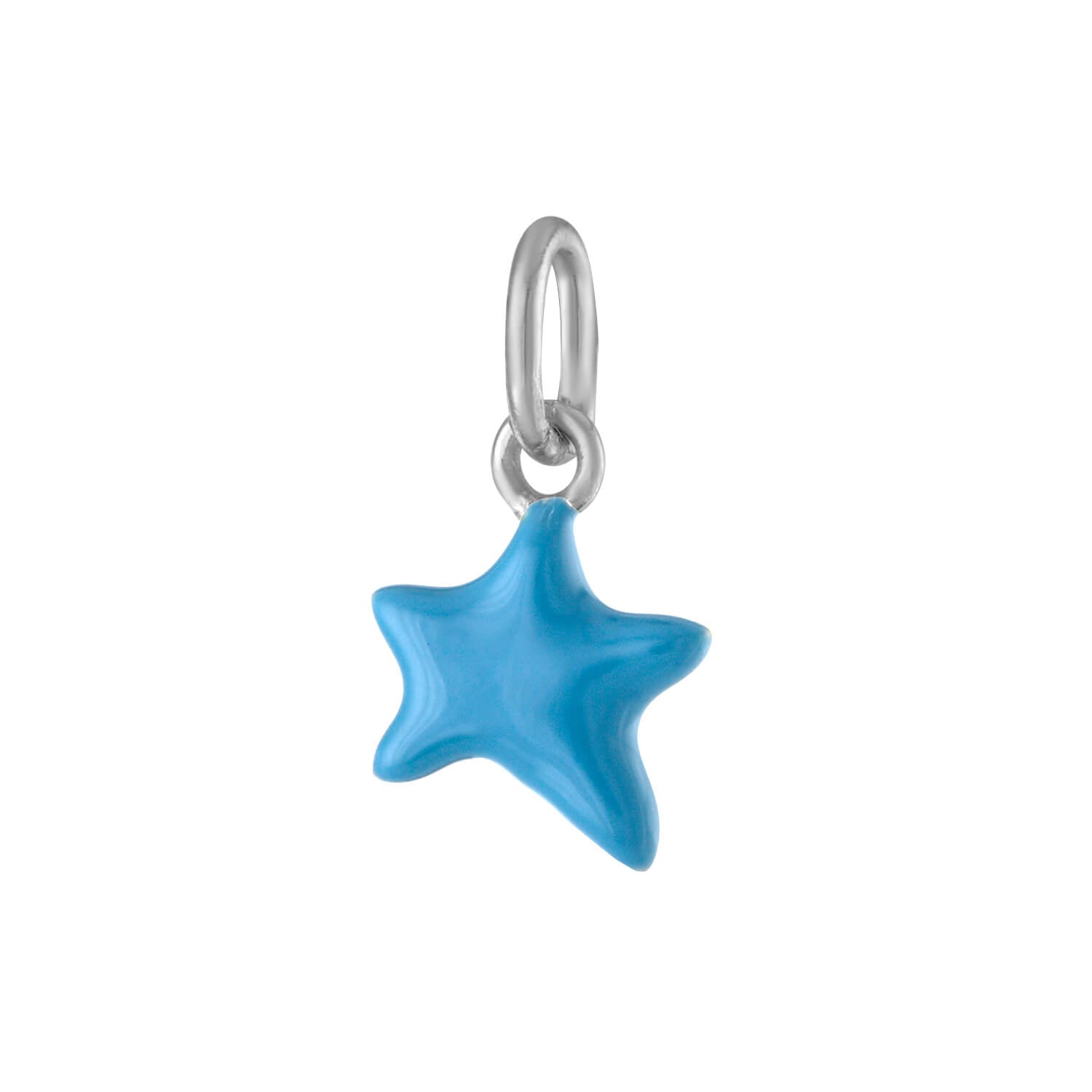 Itty Bitty Turquoise Wishing Star Charm
$60.00
👇 Wishing star jewelry inspiration👇
@eleonoraarico in our North Star Studs, Little Sphere Studs, and the Modernist Ear Cuff