Everything You Need to Know About Conch Piercings
The conch is the inner part of your ear, and there are two main regions of this middle cartilage: the inner and outer conch. The lower half is generally known as the inner conch whereas the upper half is generally known as the outer conch.

Read on to find out more about getting a conch piercing, including the pain level, healing time, cost and recommended jewelry.
✨ Conch Piercing Fast Facts ✨
How much does an conch piercing hurt?

How much a conch piercing hurts depends on whether you're using a needle or a dermal punch.

✨ A needle piercing would be about the same level of pain as most cartilage piercings – about a 5 out of 10 on the pain scale.

🕳 However, a dermal punch, which allows you to wear larger gauge earrings (e.g. earrings that have a thicker ear post), can be very painful as the piercing is actually removing the tissue to create a larger hole. Before committing to a dermal punch, you'll want to know that the hole is permanent and visible when you're not wearing jewelry.

What is the best jewelry for my conch piercing?

You have a lot of freedom when choosing jewelry for your new conch piercing! Frankly, the sky's the limit, as bars, flat back stud earrings, and cartilage hoops all look amazing on your conch.

✨ However, when you first get your piercing, hold off on heavy jewelry, as the weight will slow down the healing process.

What should I know about sizing for my conch jewelry?

As with most cartilage piercings, your piercer will probably use a standard 16 gauge needle that's 1.2mm thick. So when you change out your jewelry, be sure to stick with 16 gauge earrings to keep your piercing fully open.

🕳 However, if you decide to go for a dermal punch, be sure to consult with your piercer about gauge sizes as you'll have the option to wear chunkier, heavier jewels.

ℹ️ Need some extra help with jewelry sizing? We made a whole little guide that answers all of the top jewelry sizing questions we get, just for you.

How long will it take for my conch piercing to heal?
Depending on the location of the piercing and weight of the jewels, a needle conch piercing can take anywhere from 6 months to 12 months to heal fully. Be careful to avoid touching the area and changing the earrings before it's completely healed as conch piercings can get infections.

🕳 Dermal punch piercings take longer to heal; you'll want to consult with your piercer about appropriate aftercare and expected healing time.

Our favorite conch piercing jewelry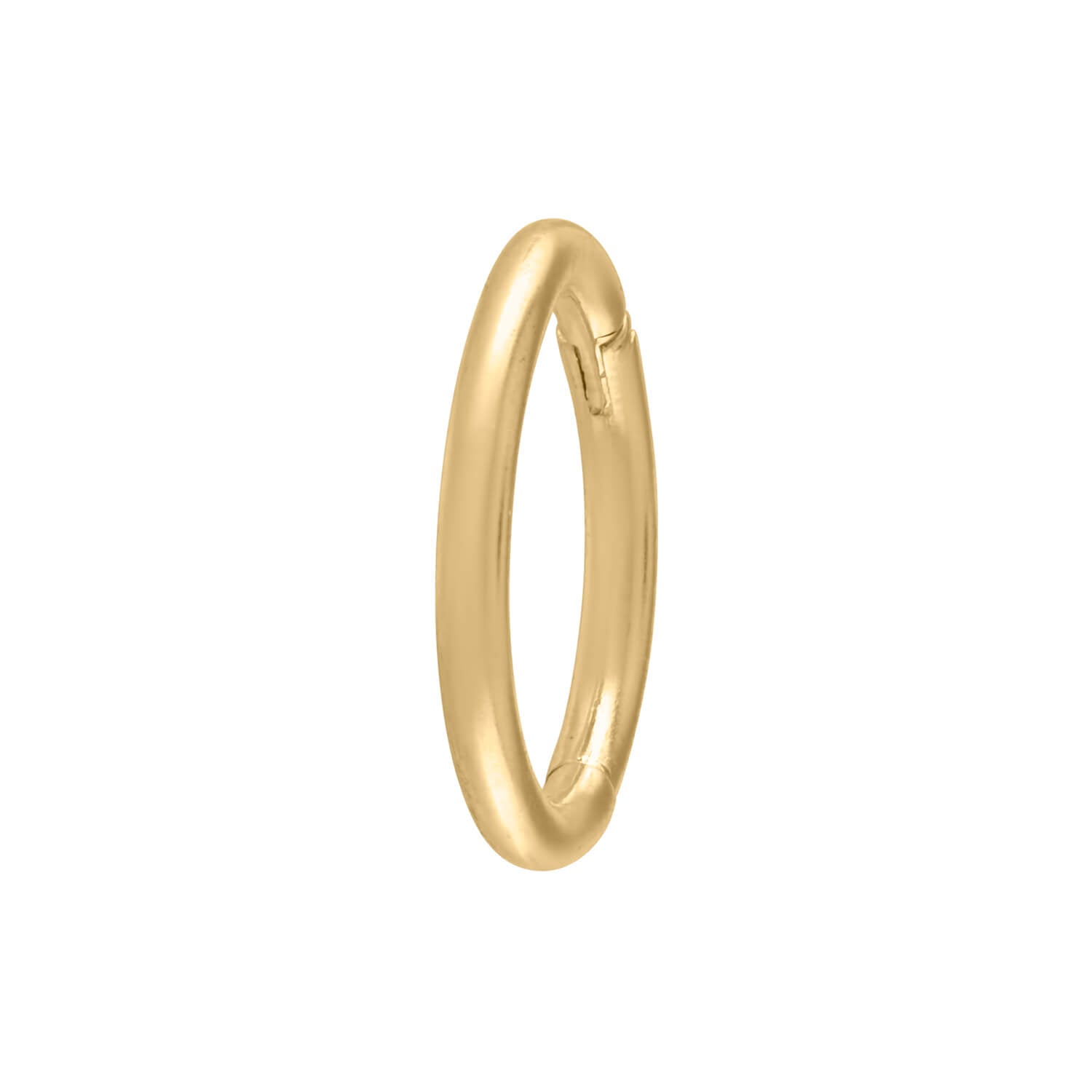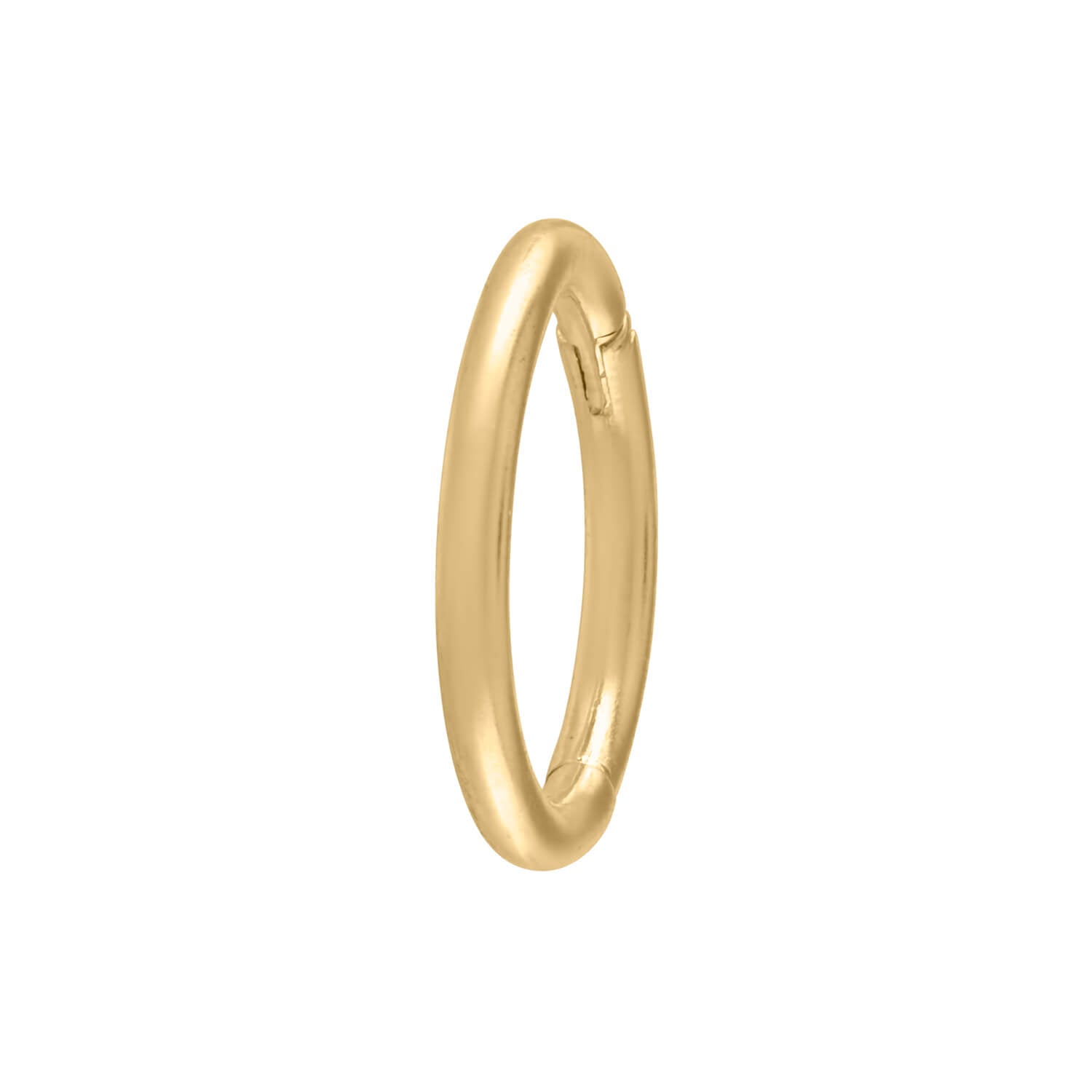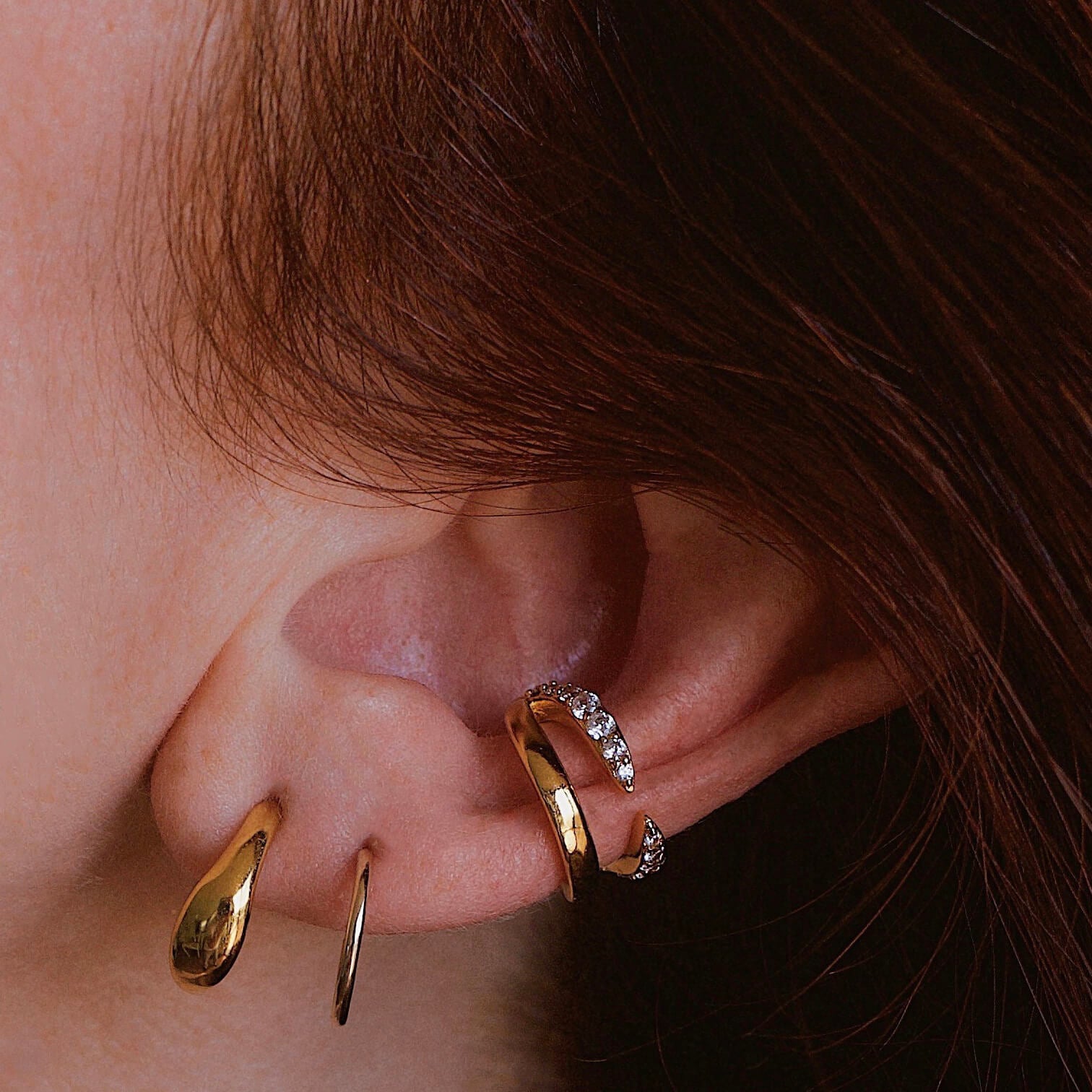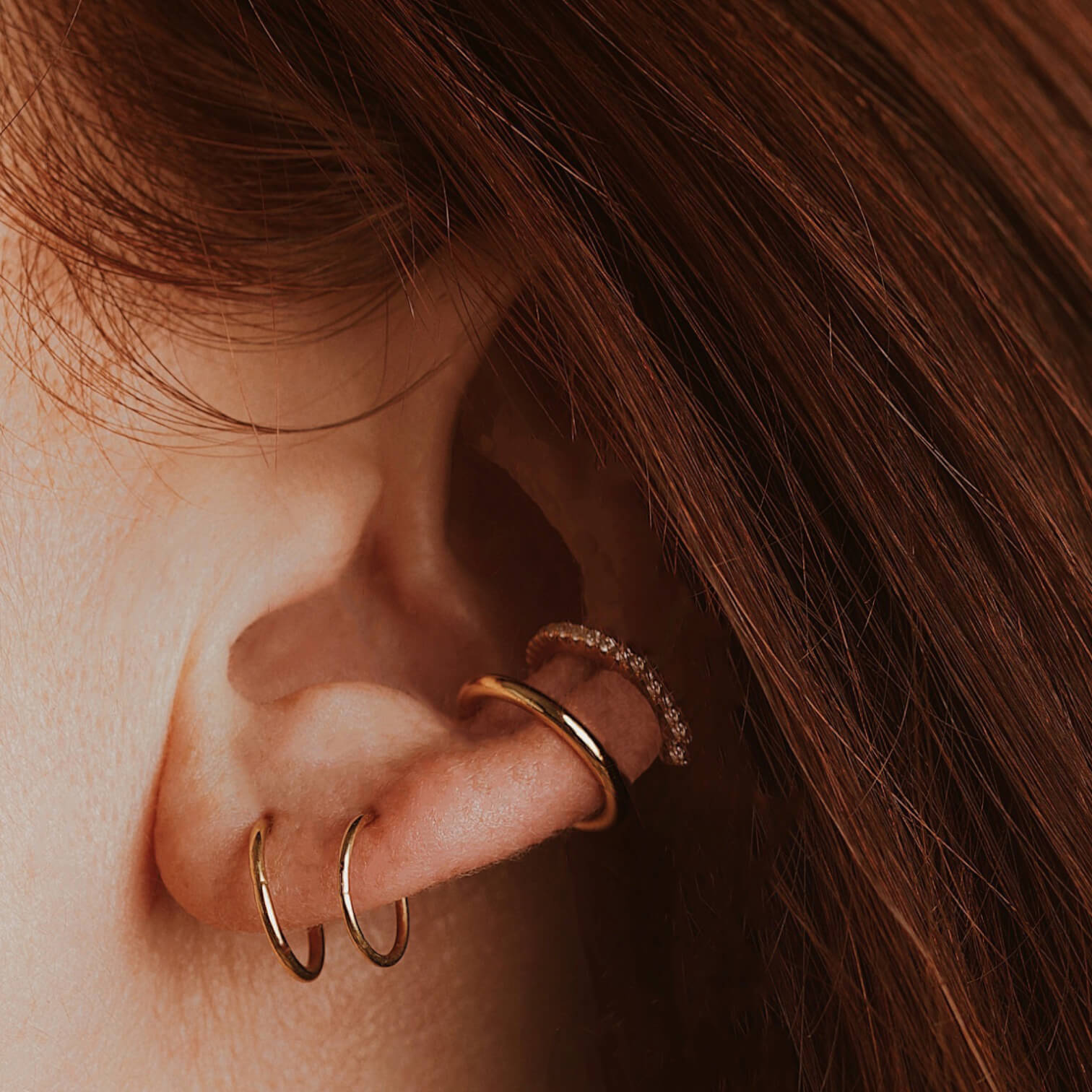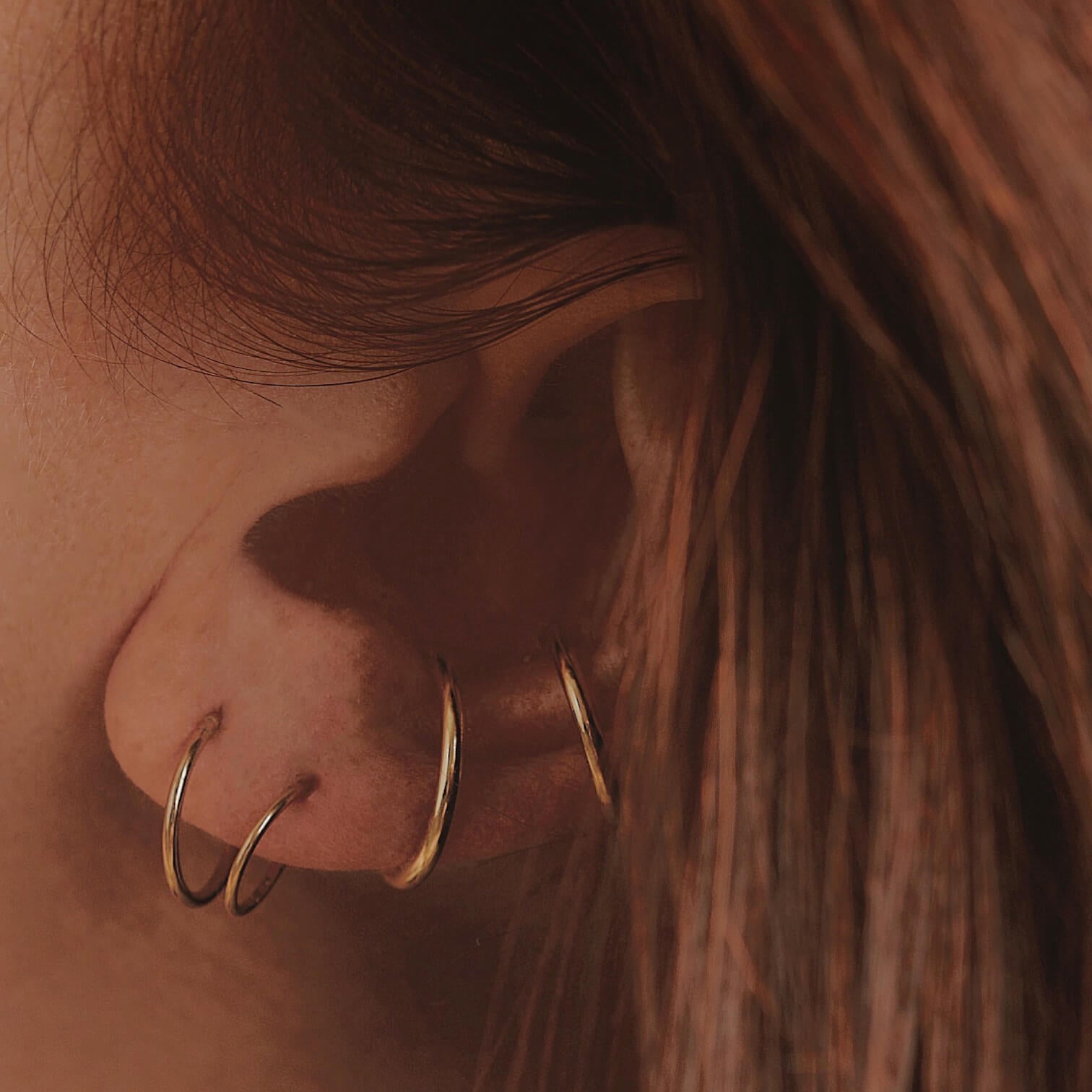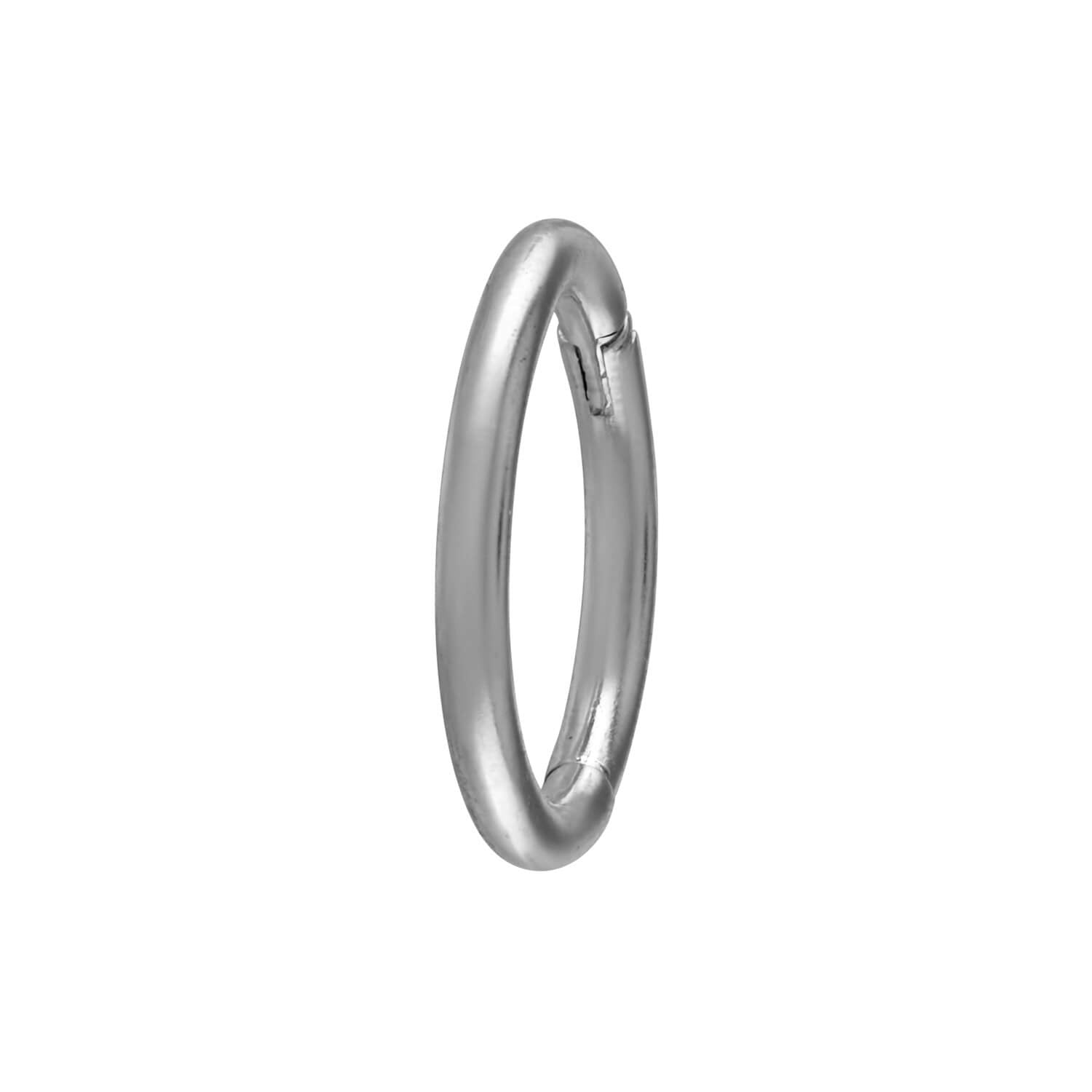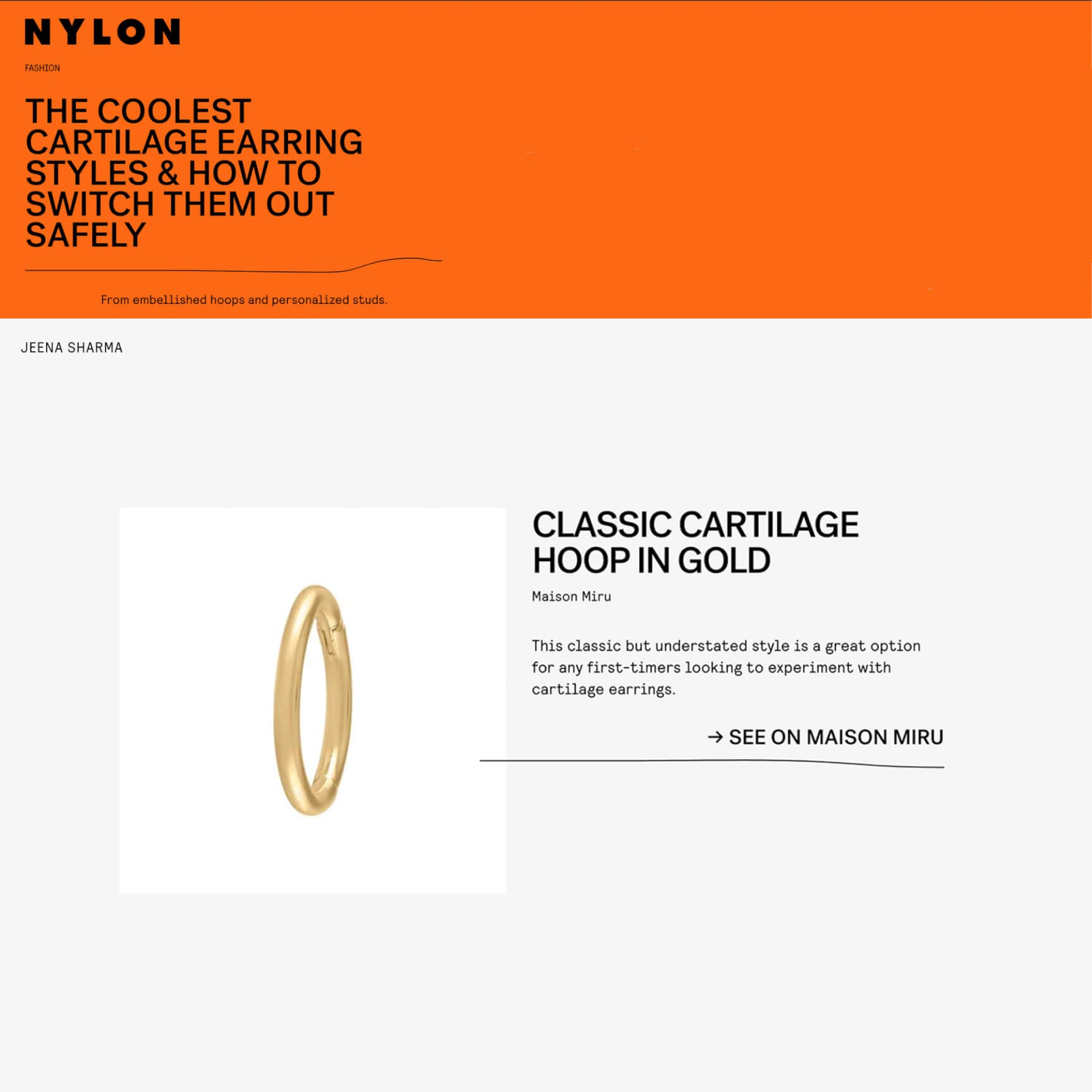 Classic Cartilage Hoop
$40.00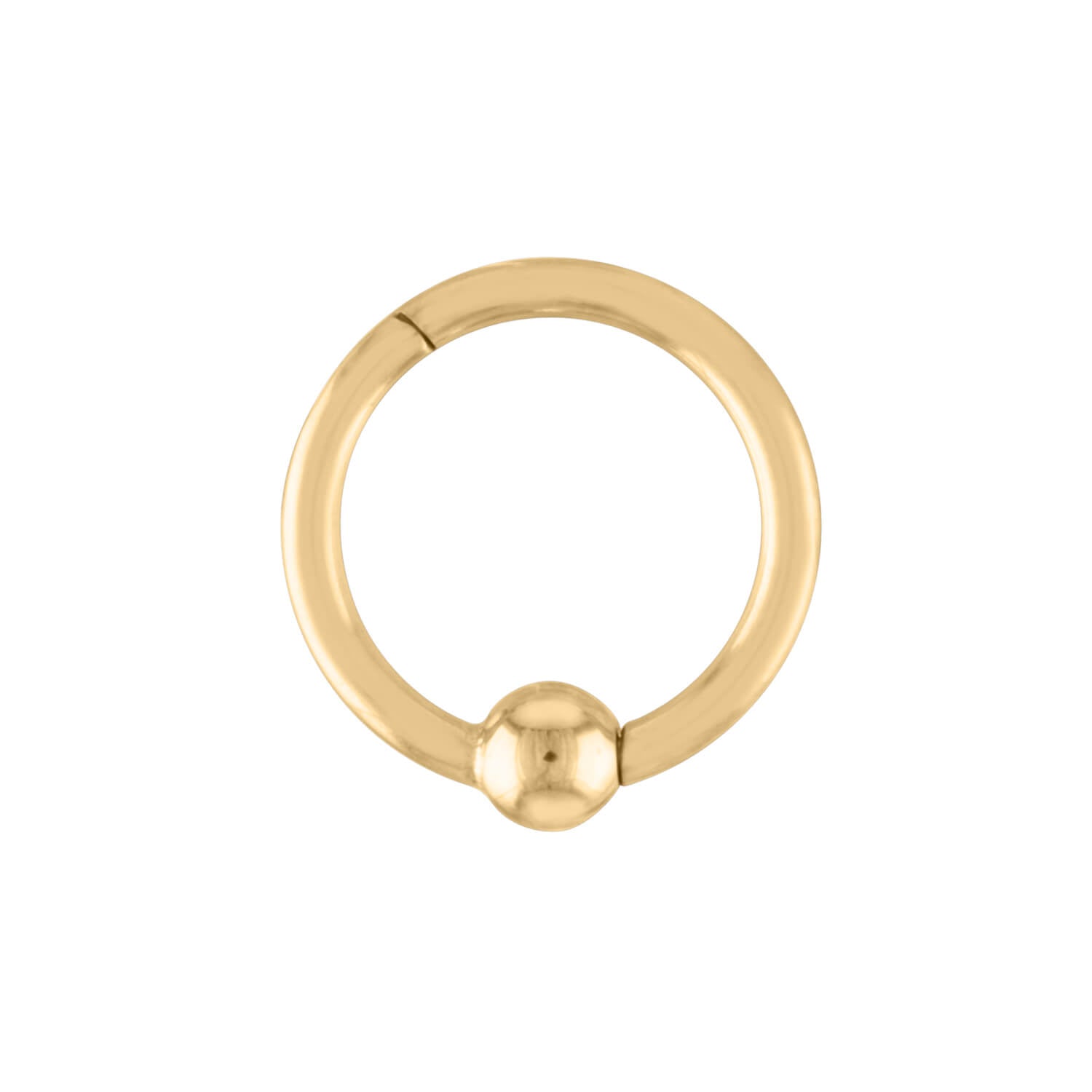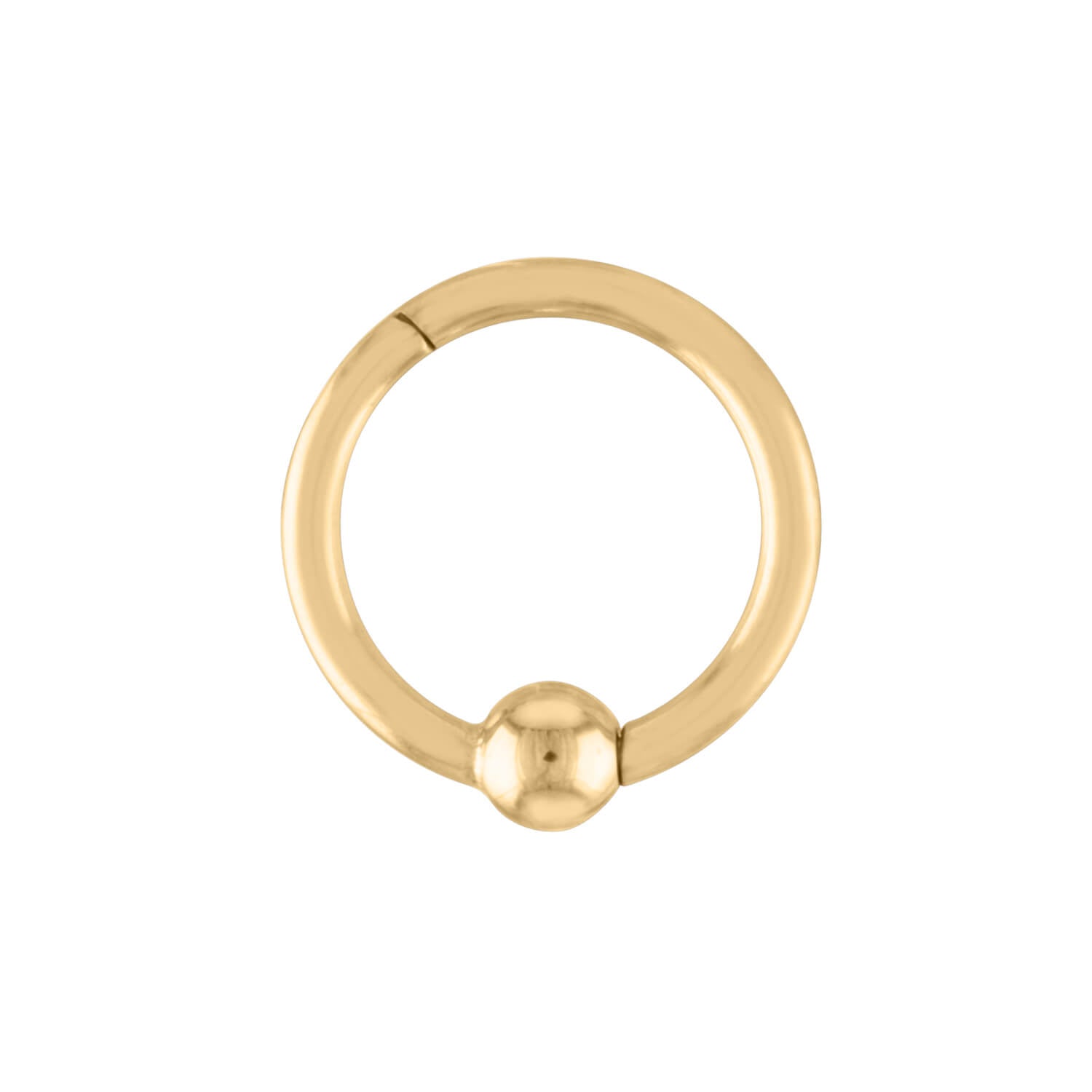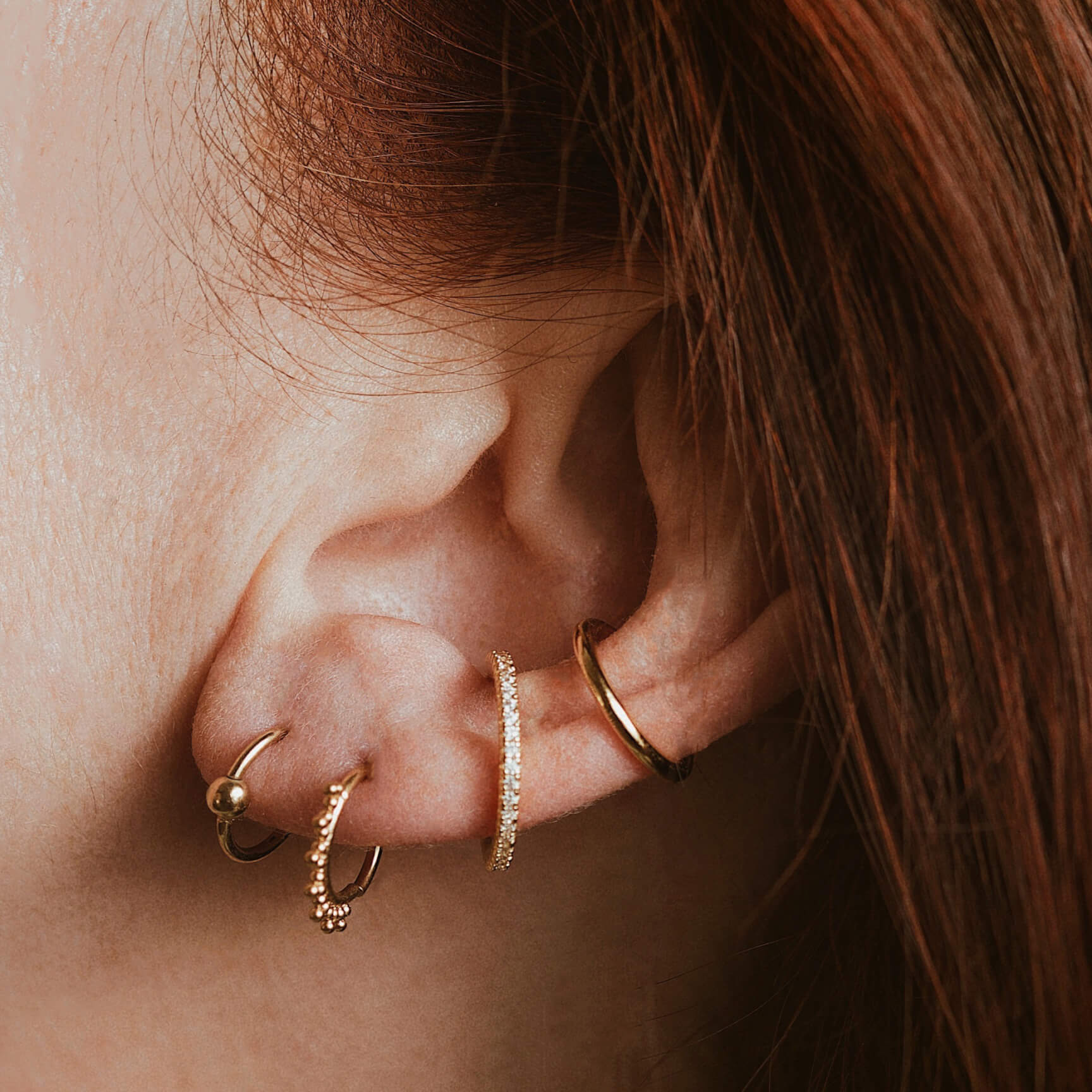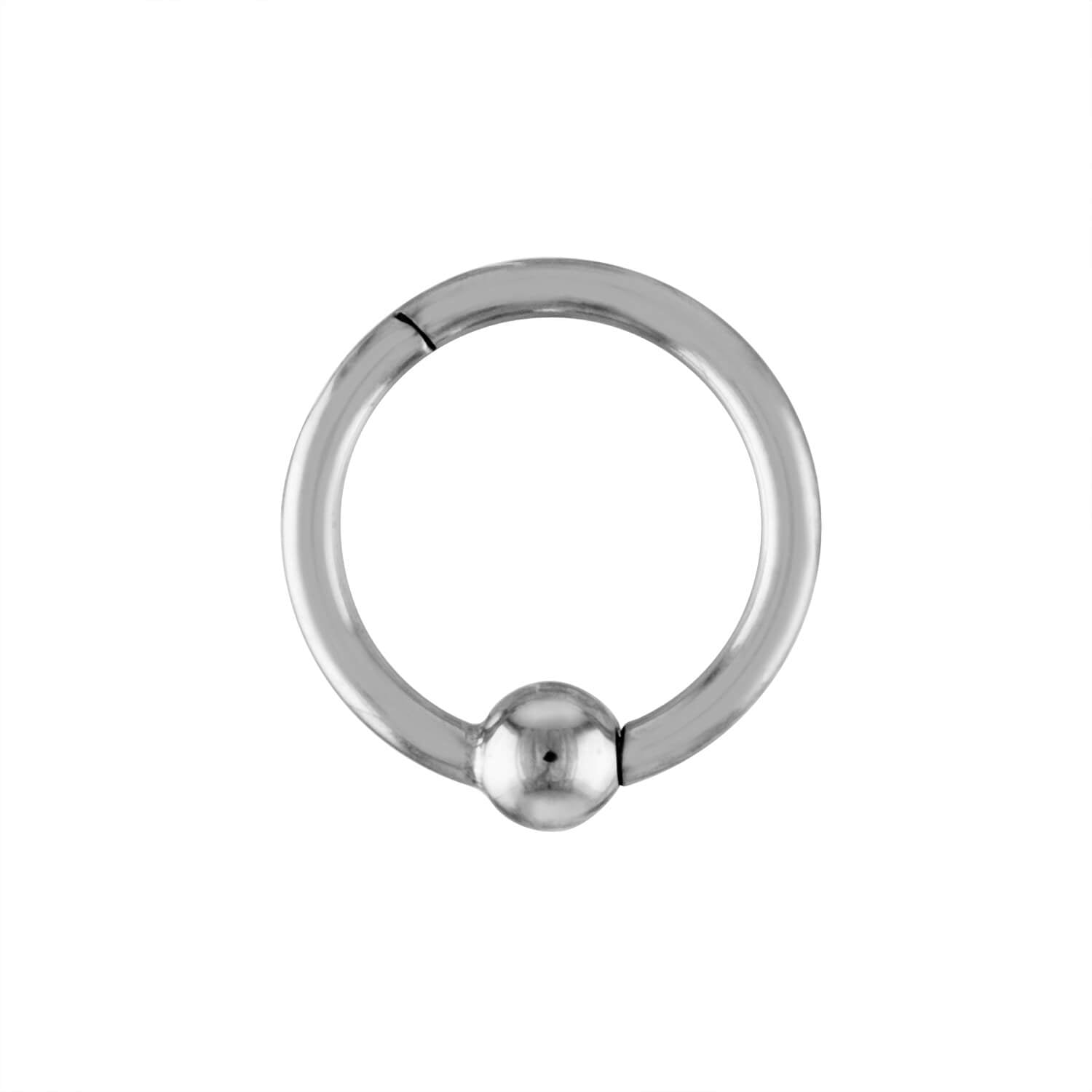 Orbital Cartilage Hoop
$45.00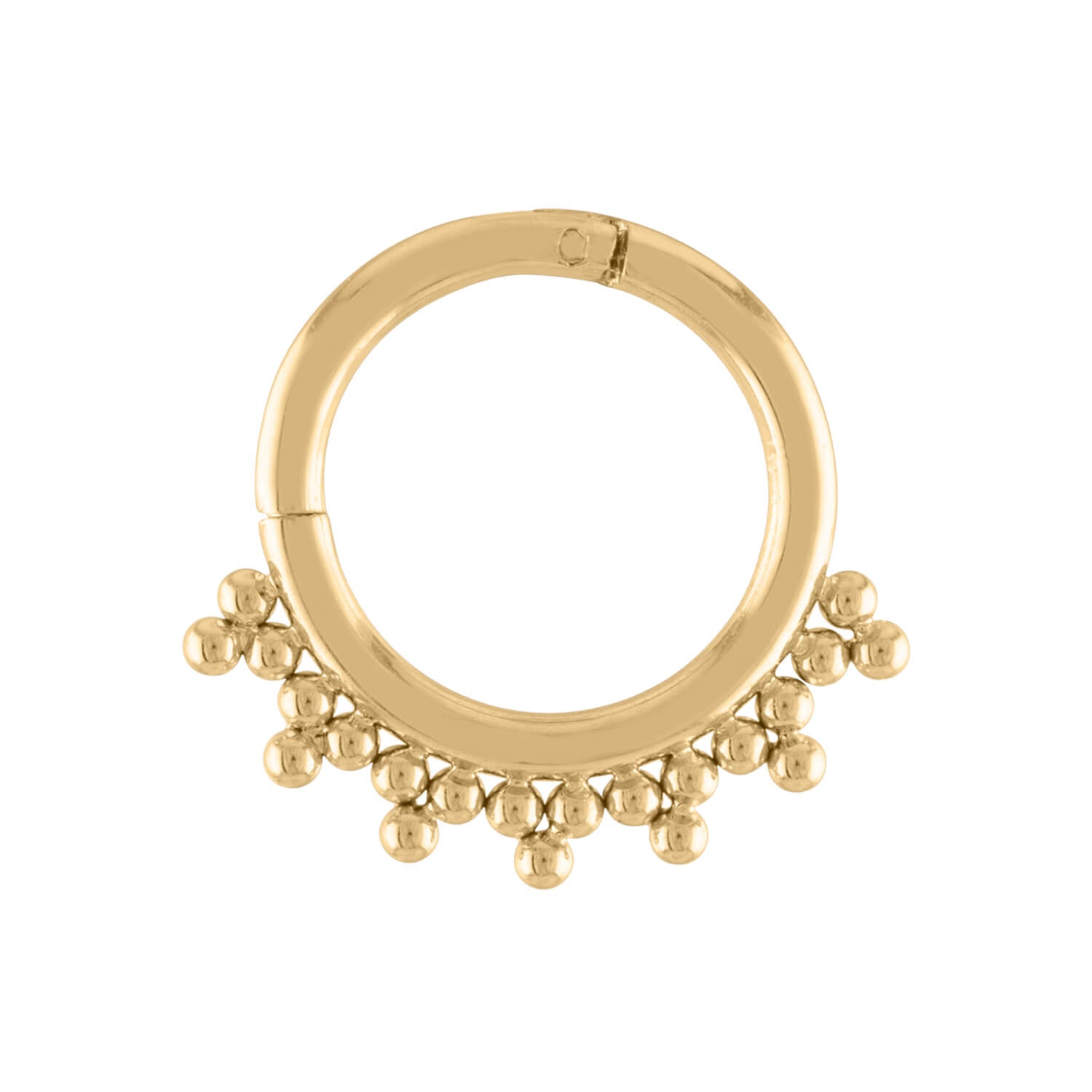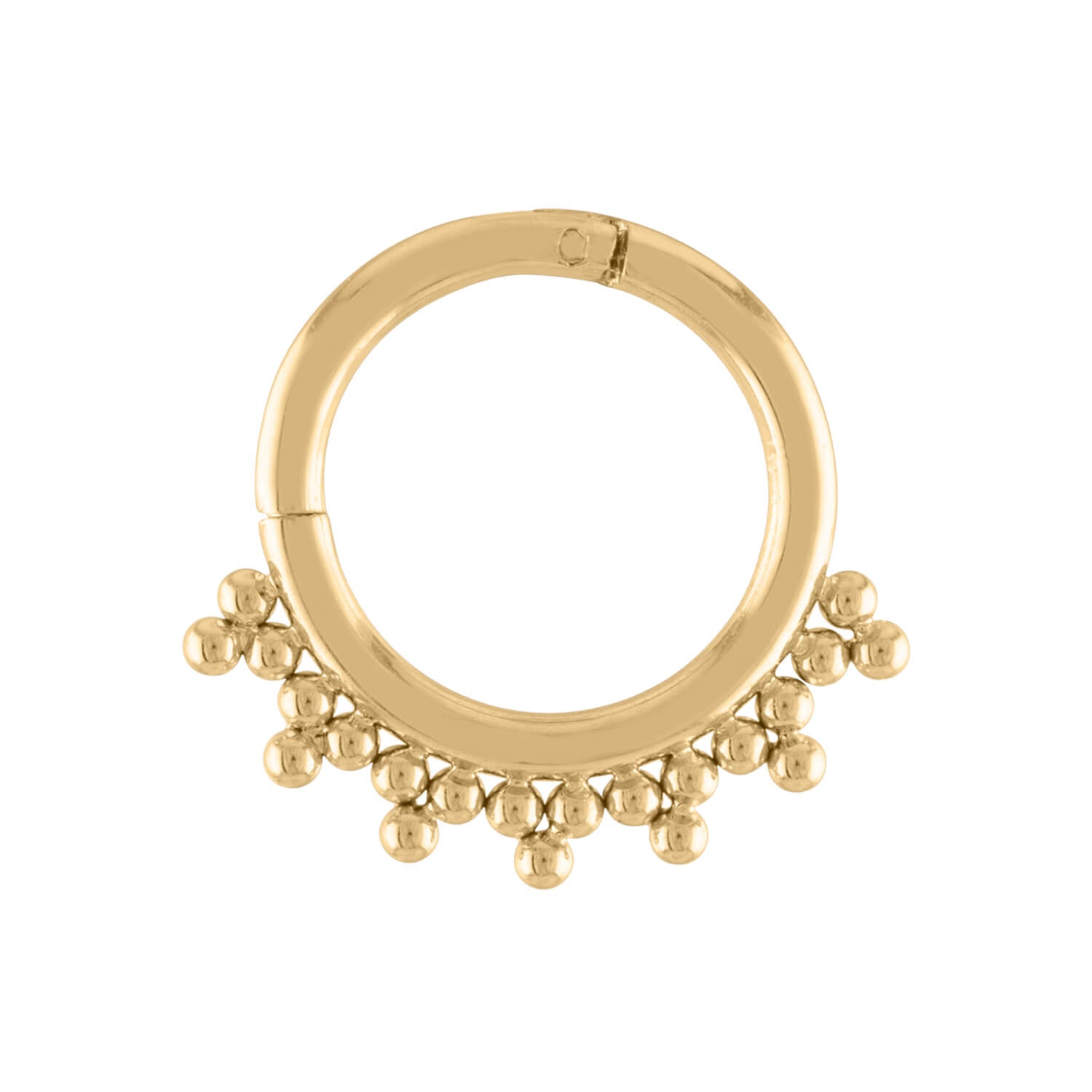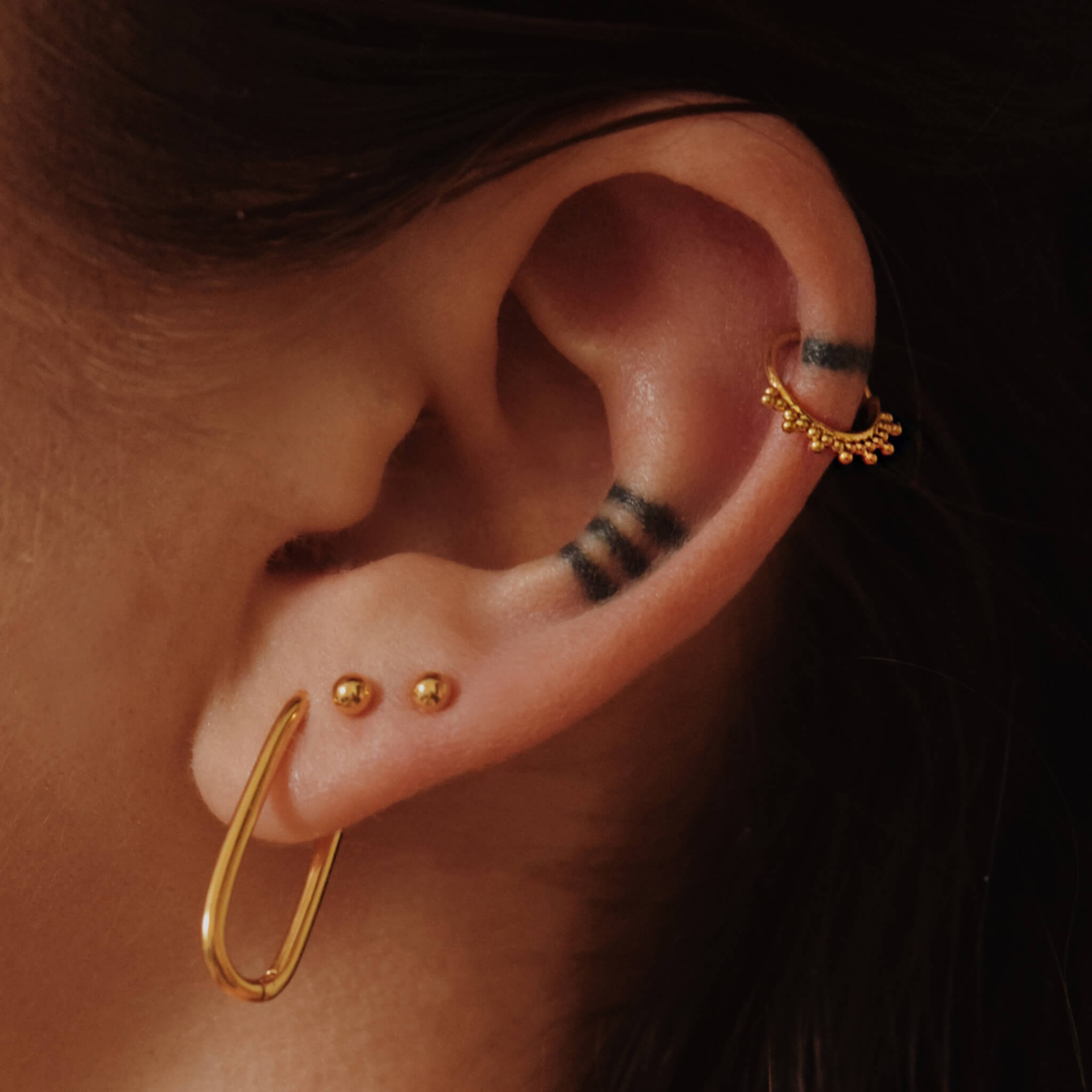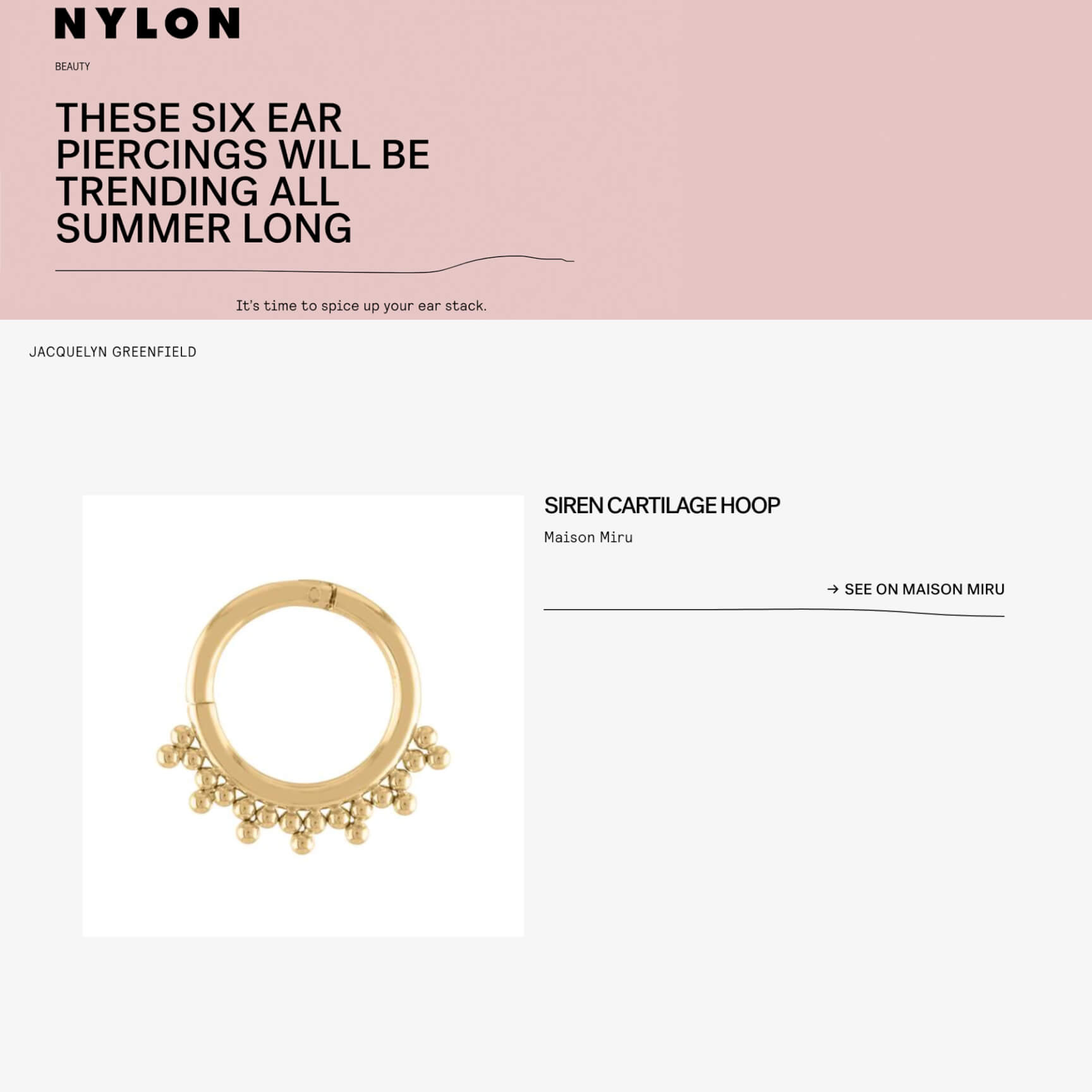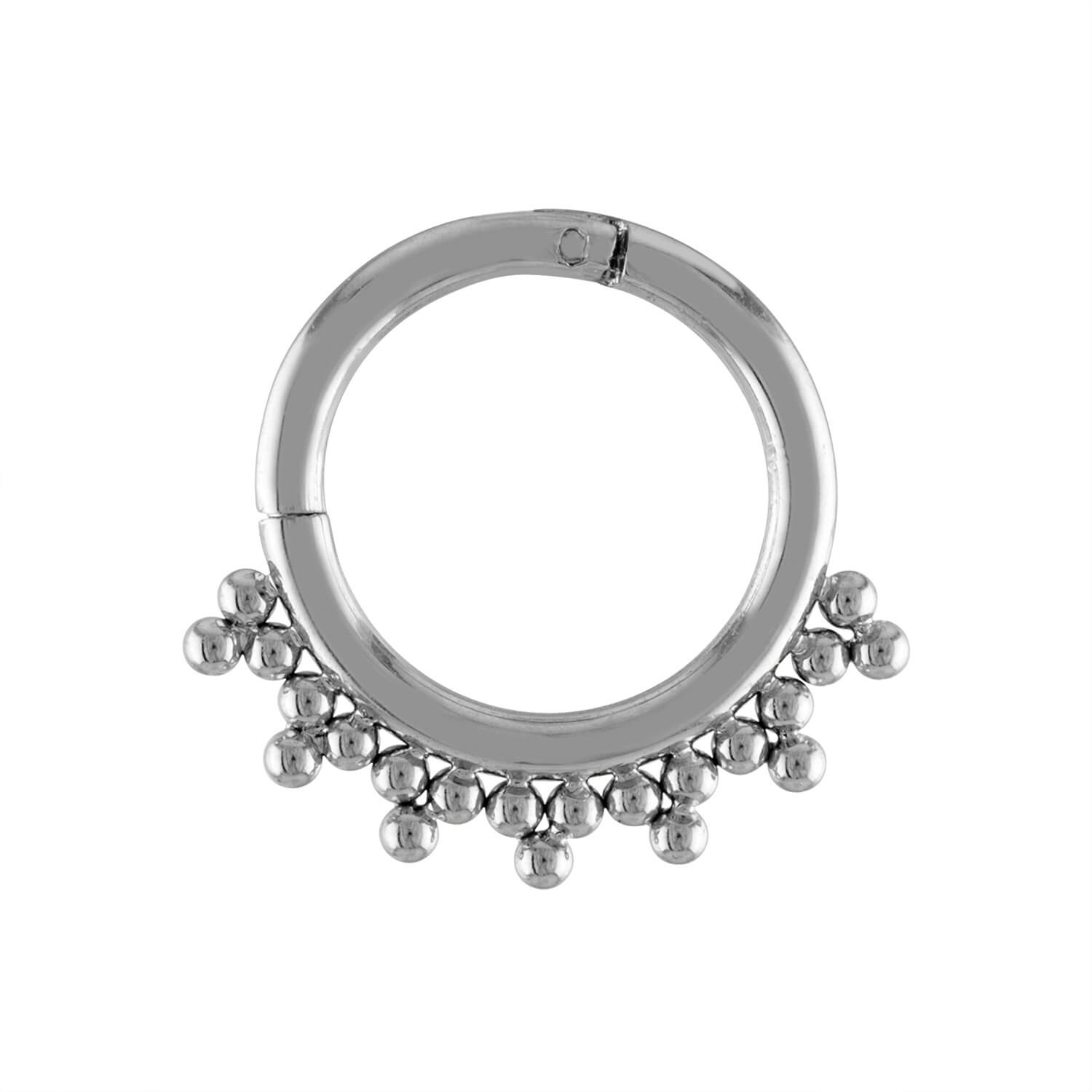 Siren Cartilage Hoop
$50.00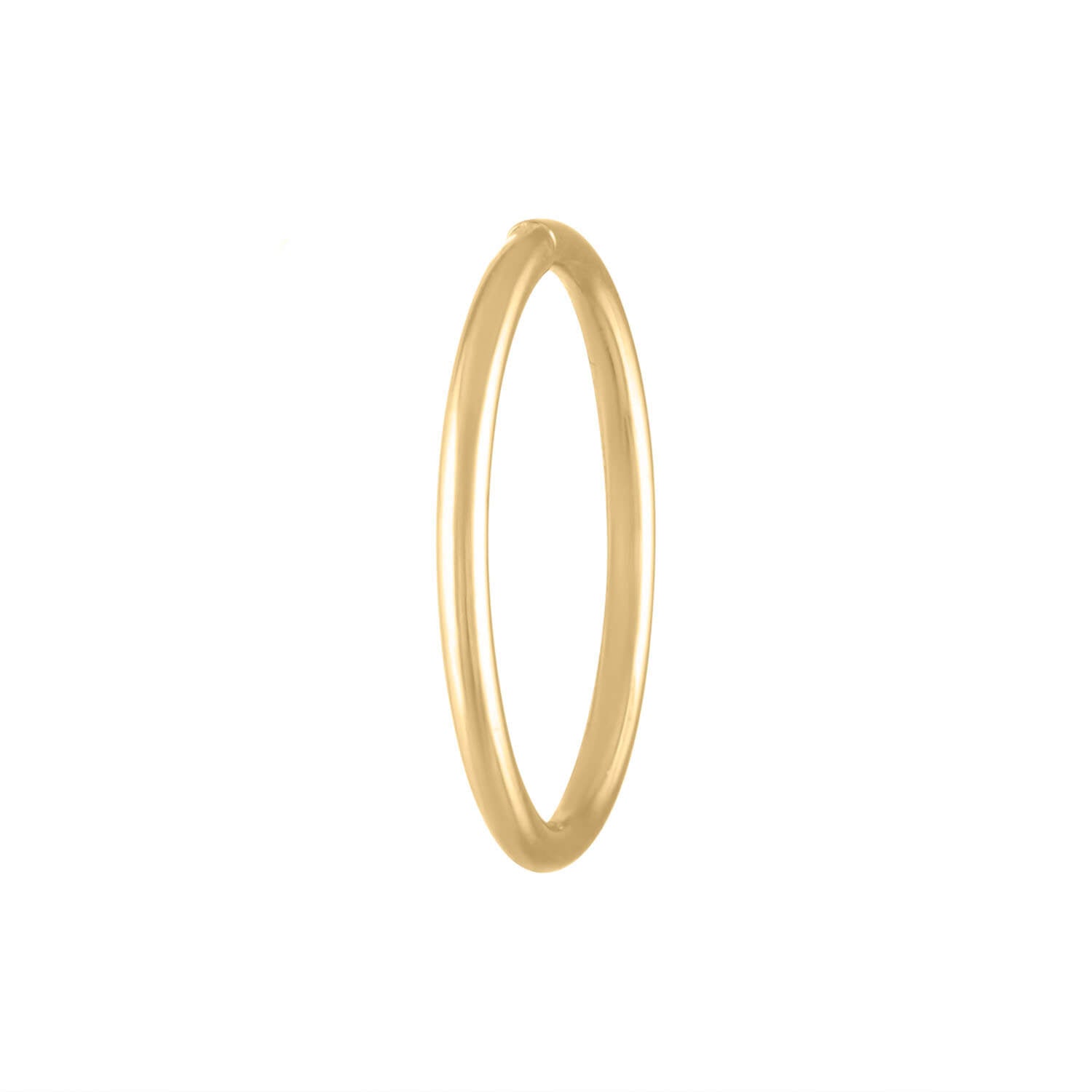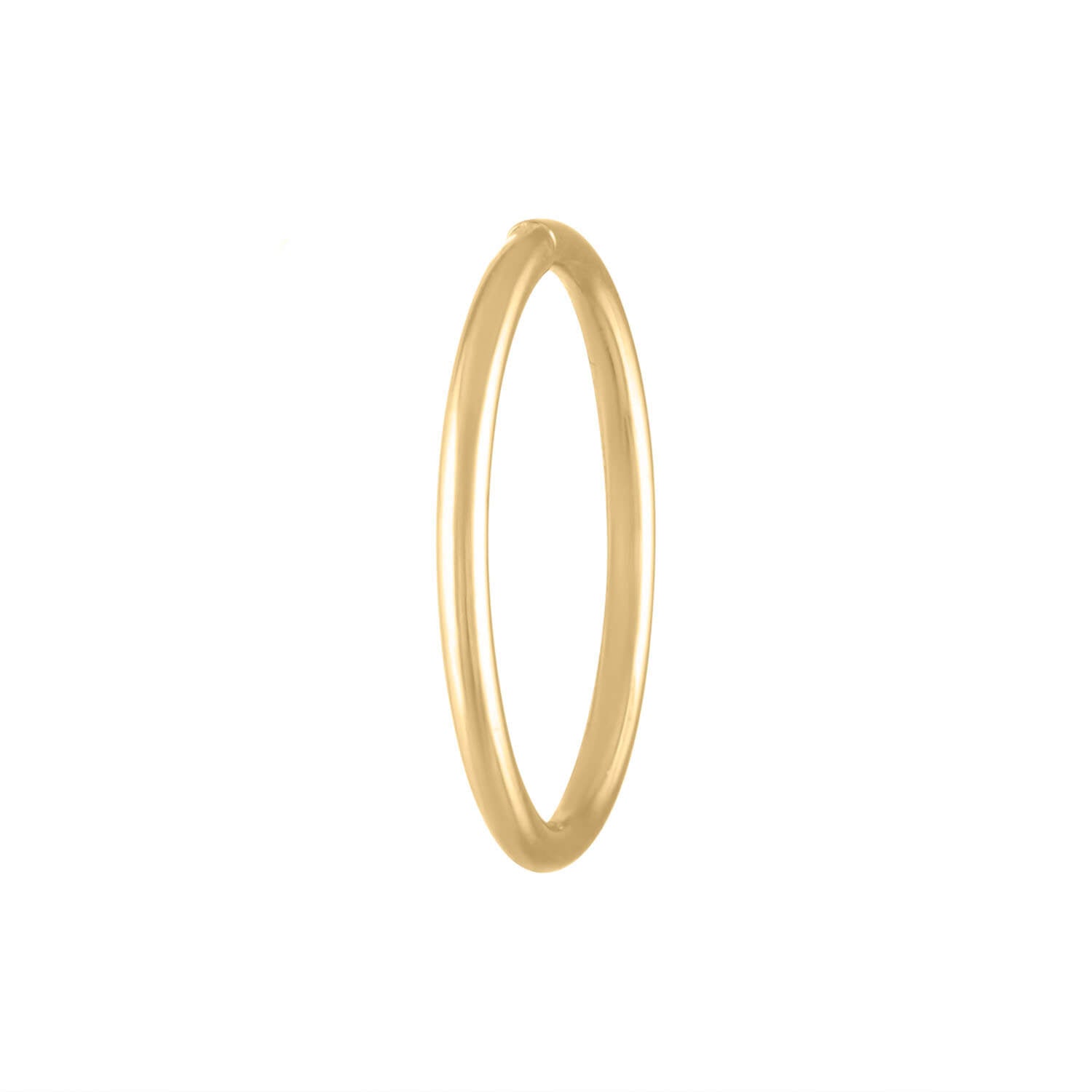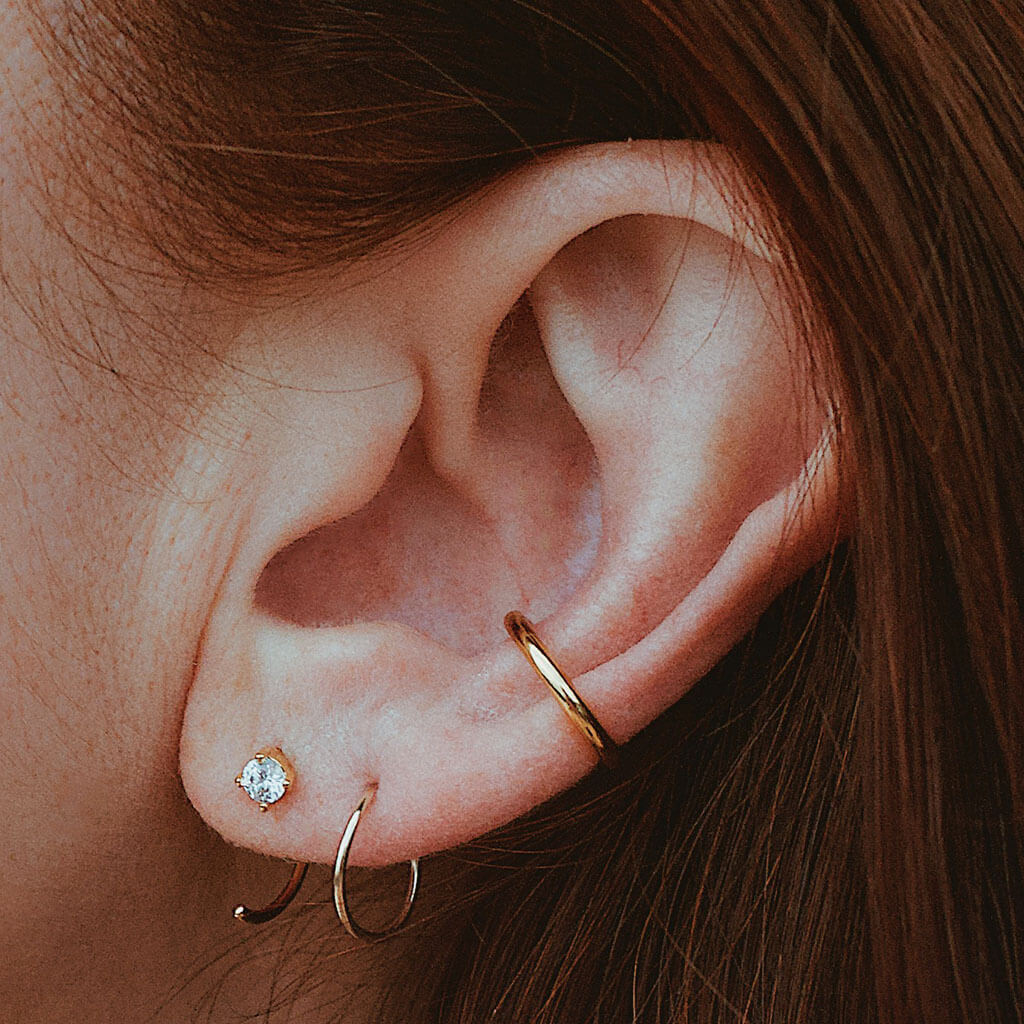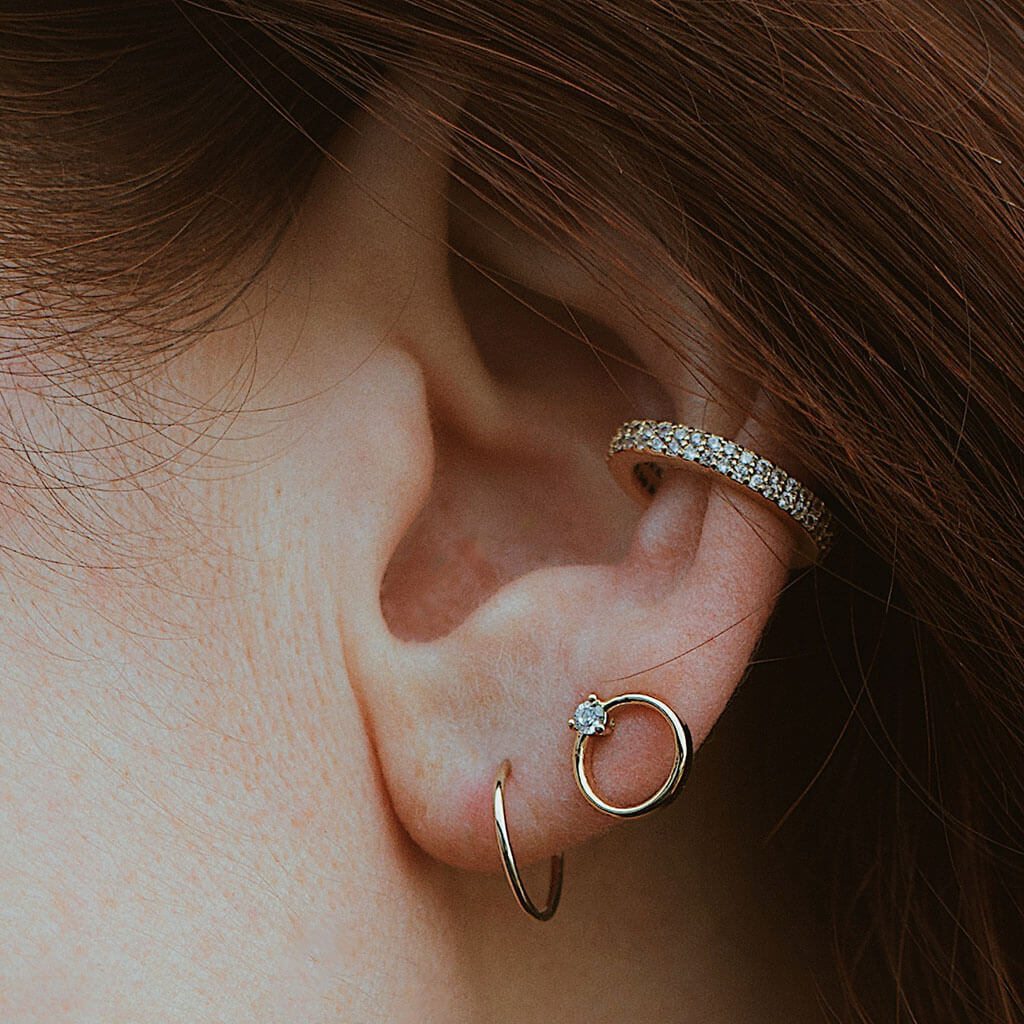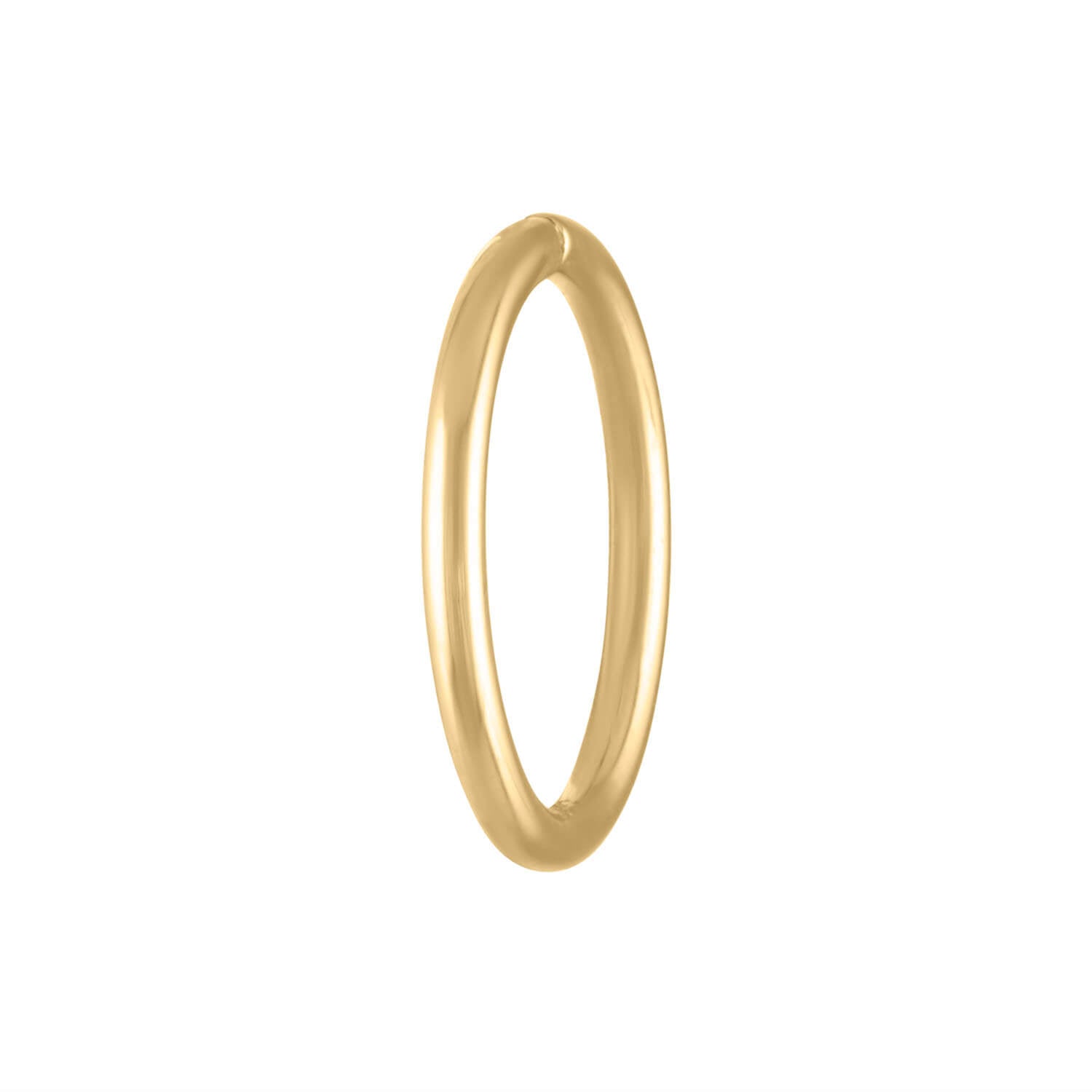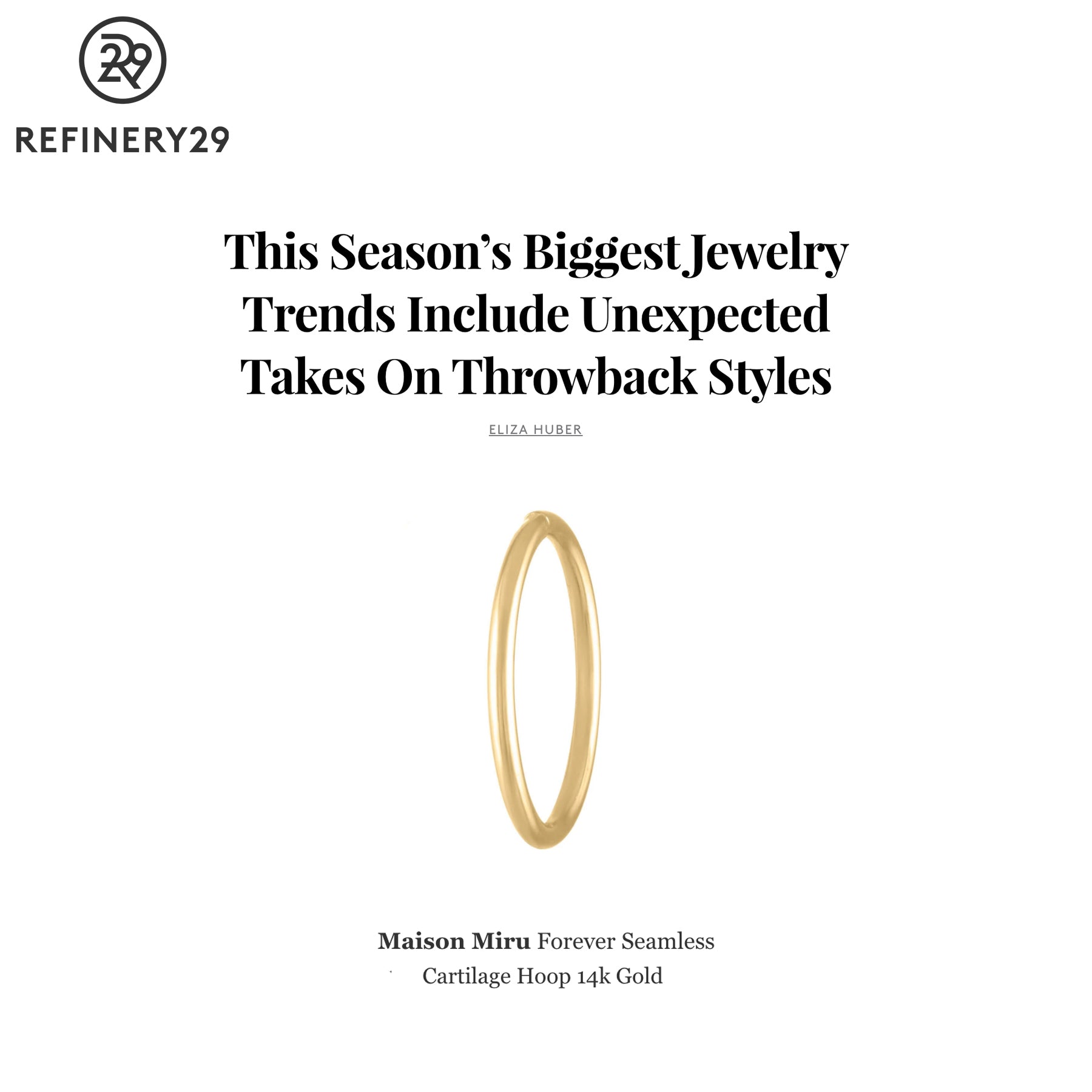 Forever Seamless Hoop in 14k Gold
$75.00
Conch Piercing Inspiration
@ohhjuliana in our Crystal Trinity Threaded Flat Back in 14k Gold, Pave Moon Nap Earrings, Little Secret Studs, and Tiny Secret Studs
@laura_2777 in our Rainbow Mini Eternity Hoops, Gaia Nap Earrings, and Evil Eye Push Pin Flat Back Earring