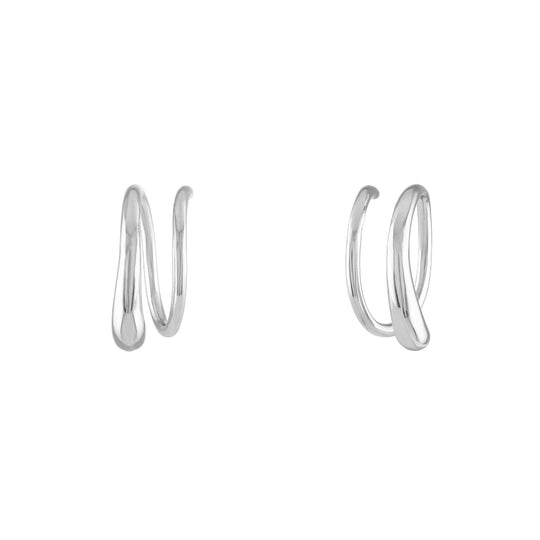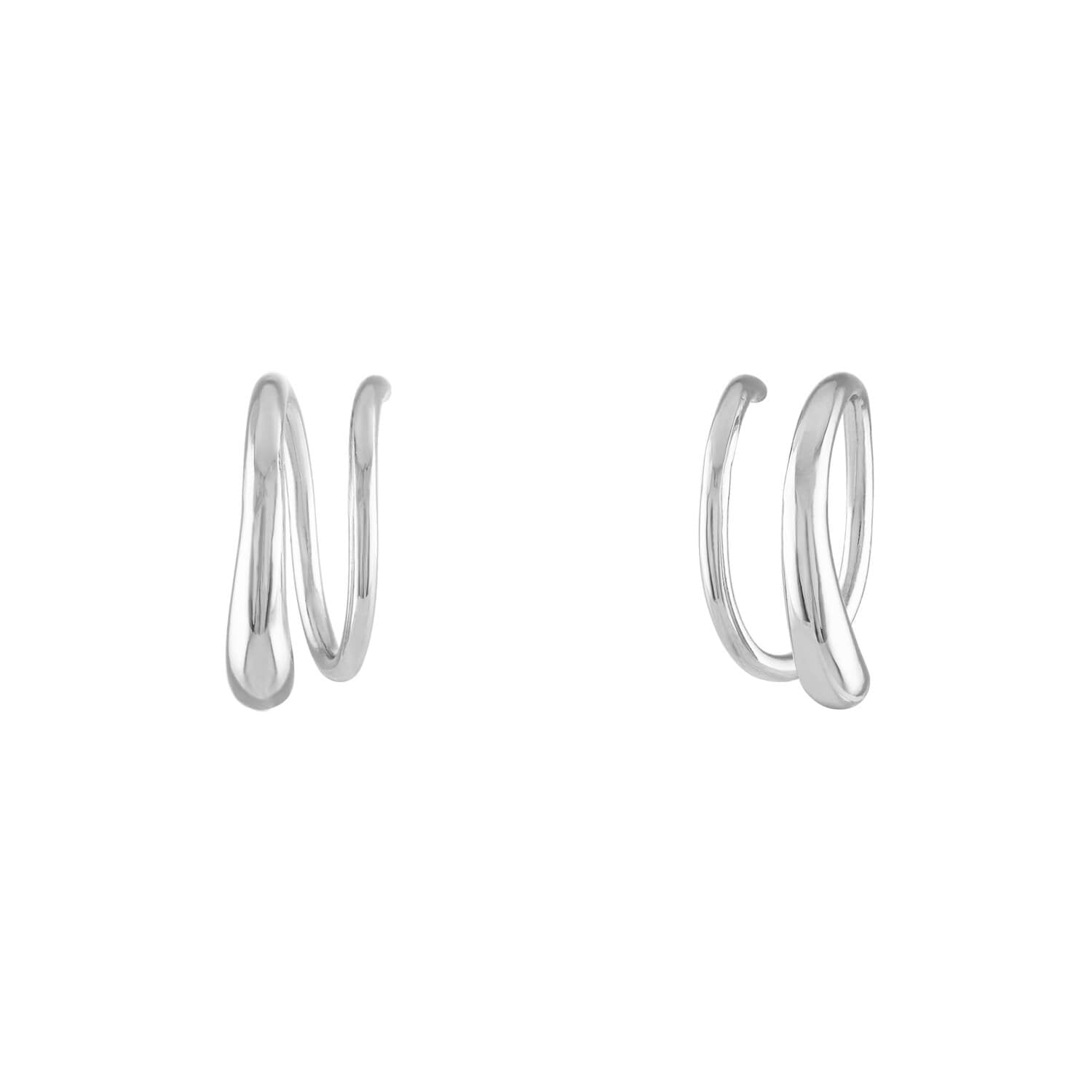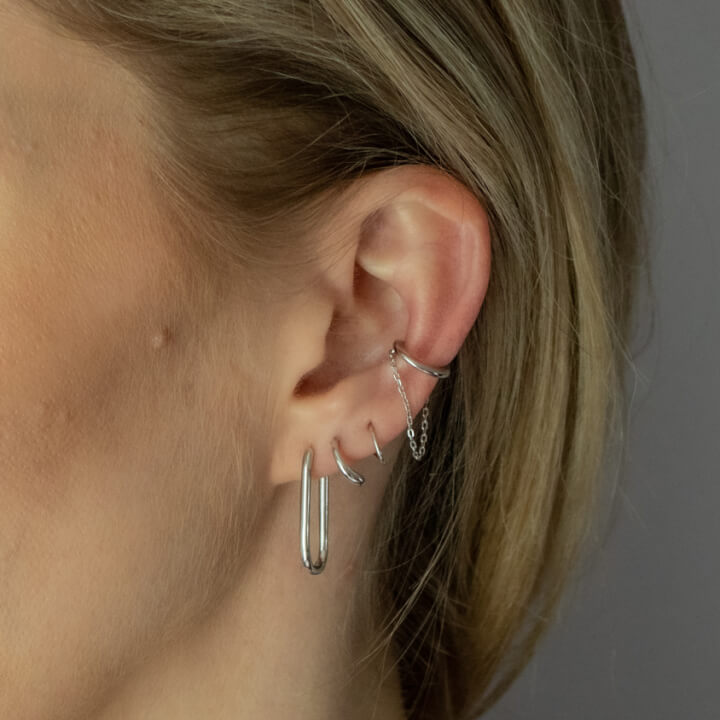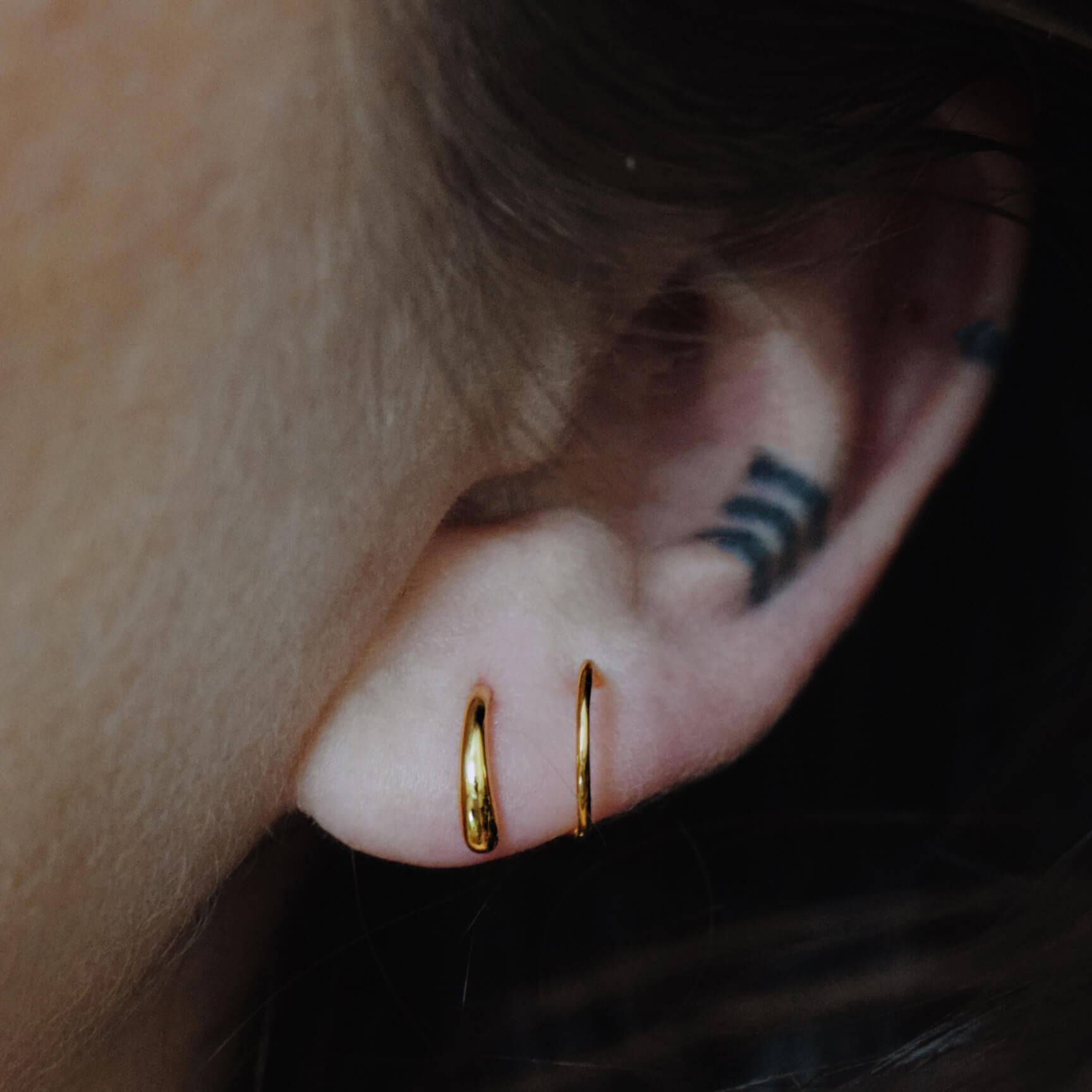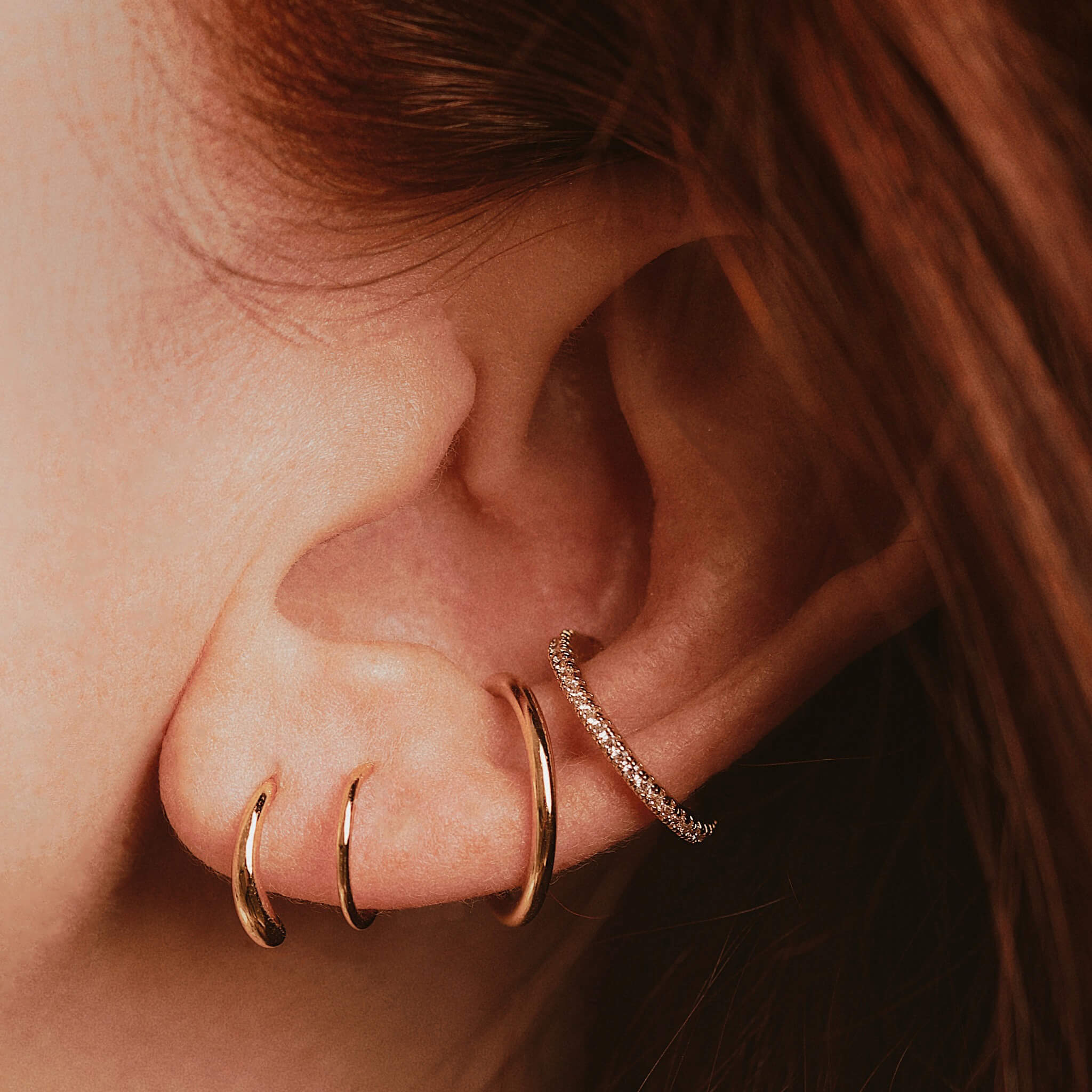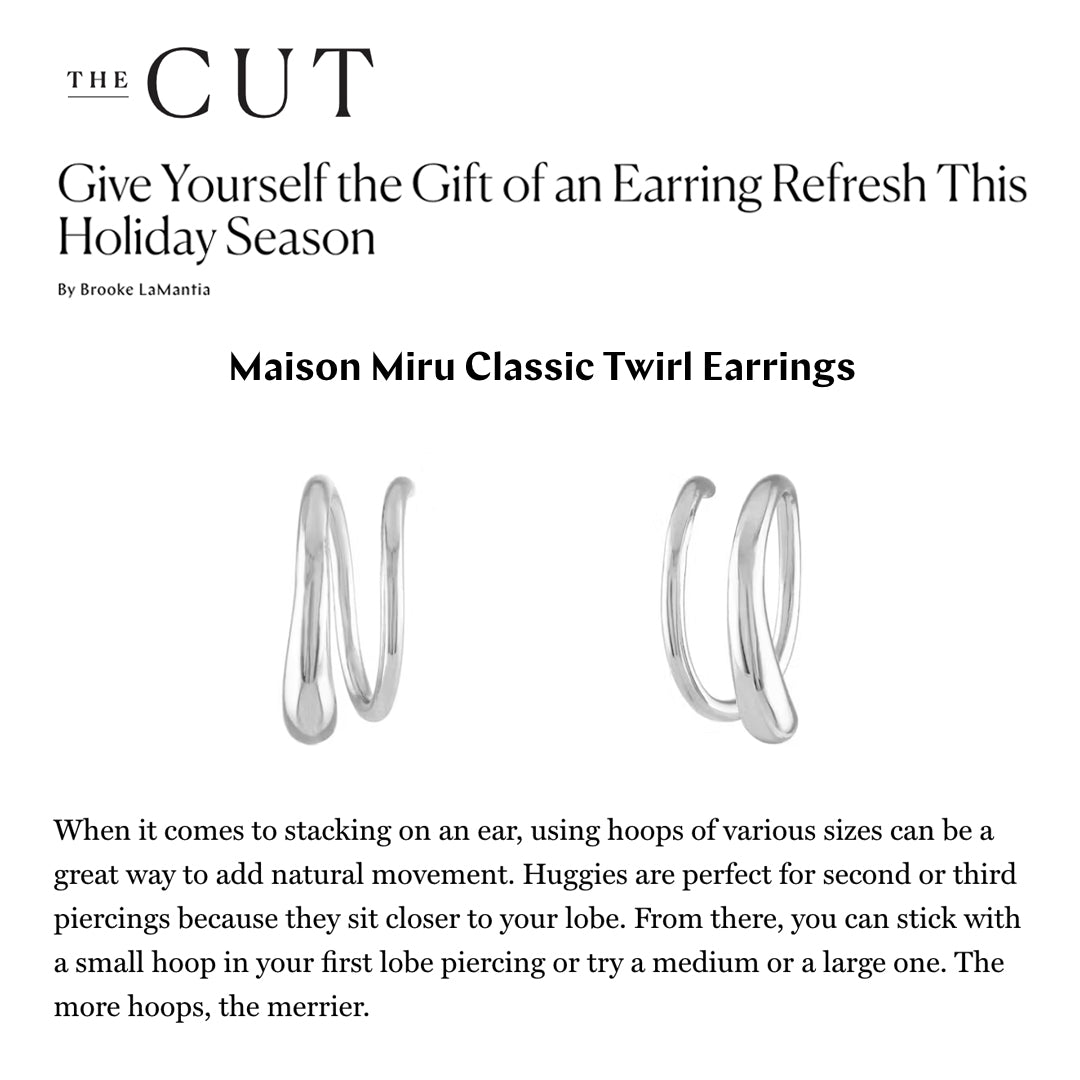 Classic Twirl Earrings in Sterling Silver
$105.00
"One earring that looks like two piercings, so you look like you have multiple piercings"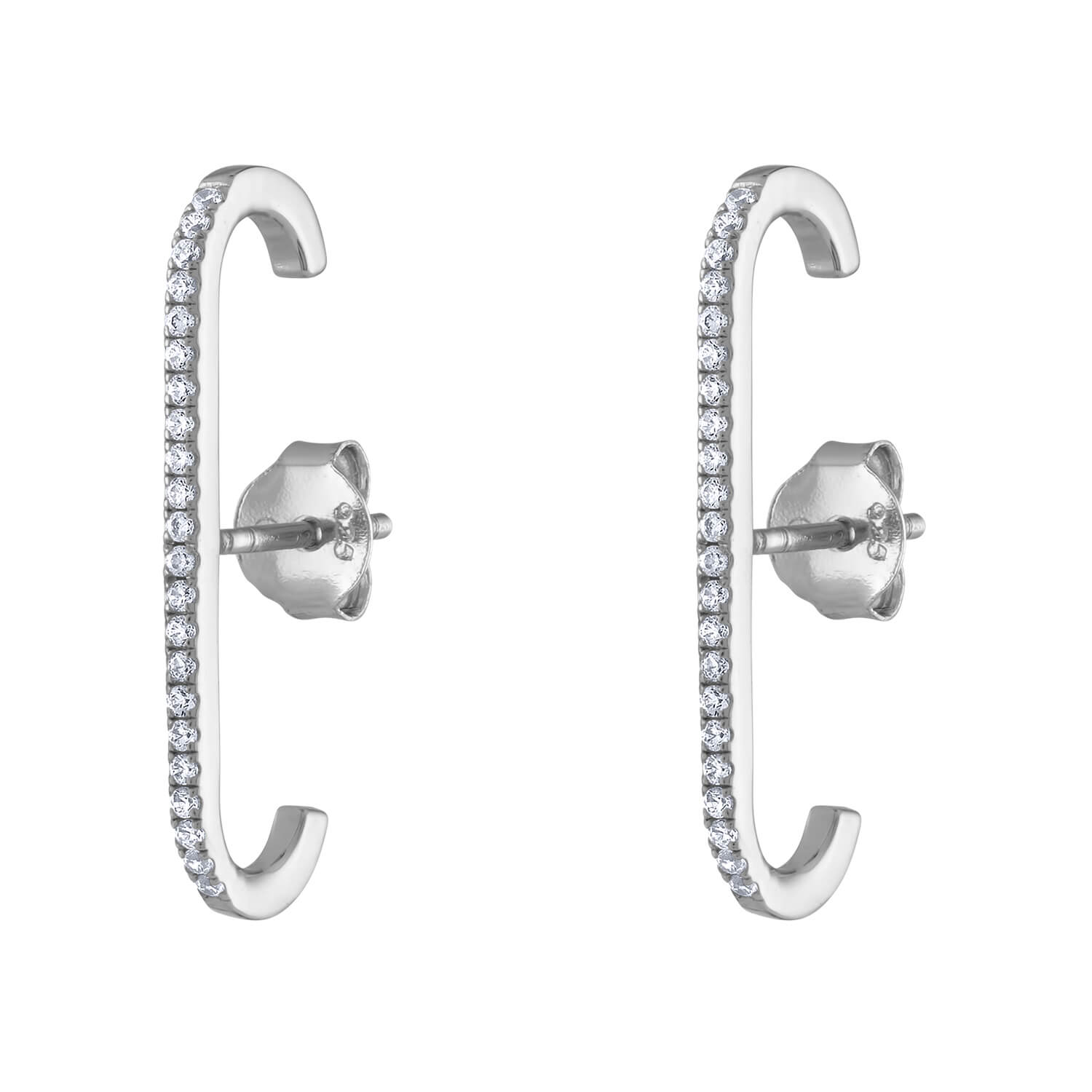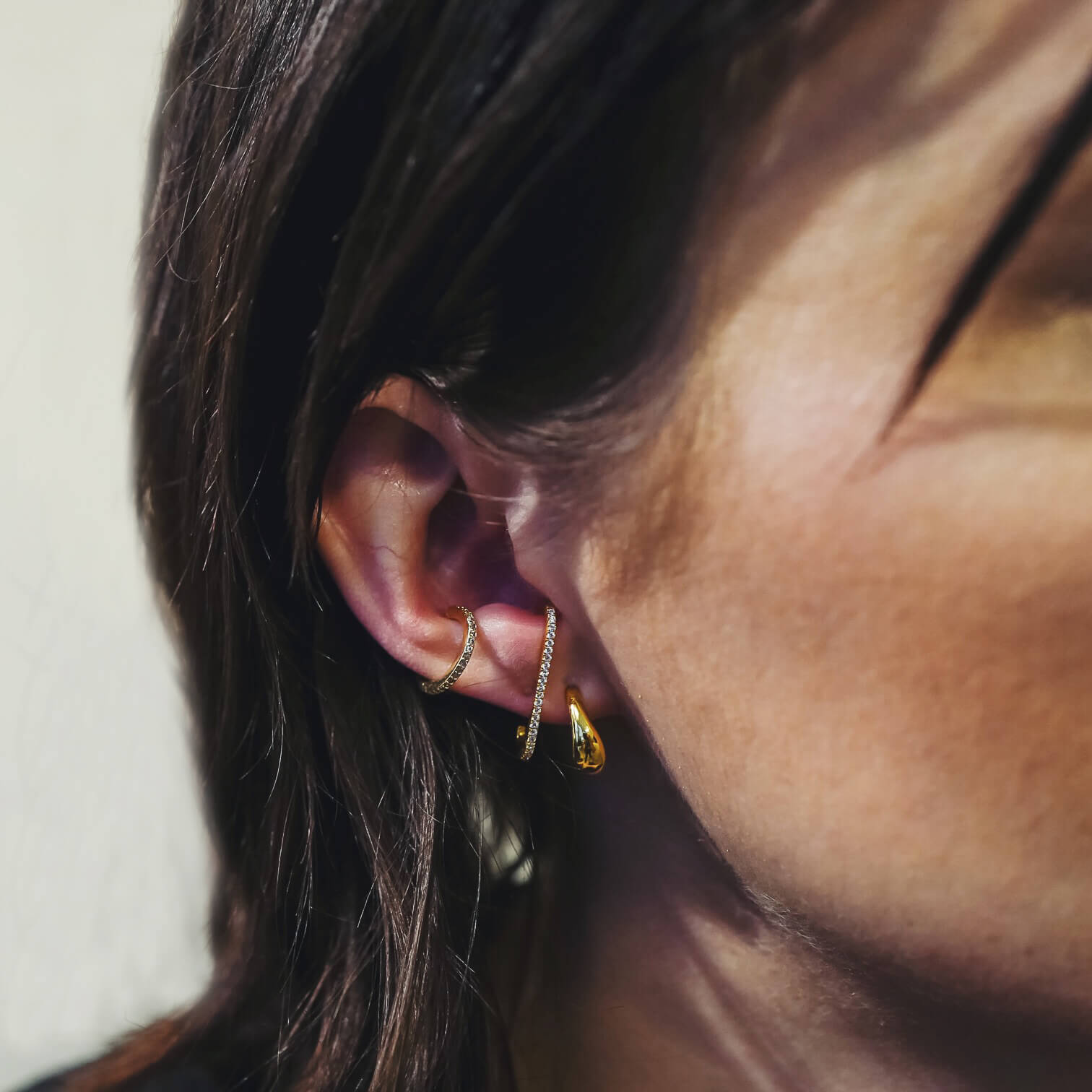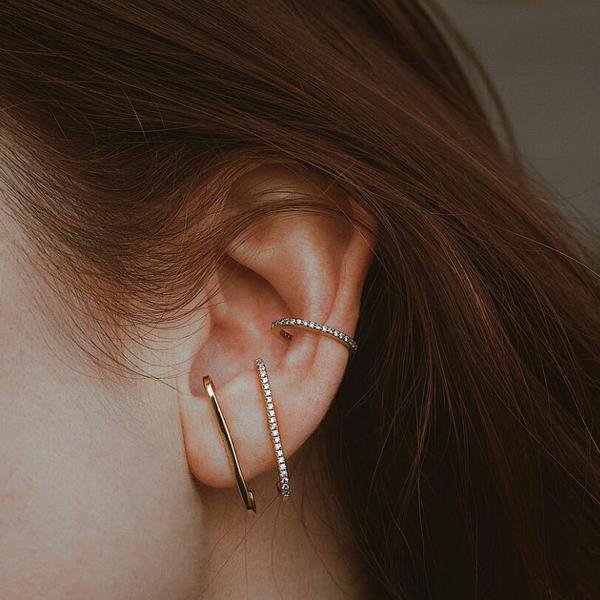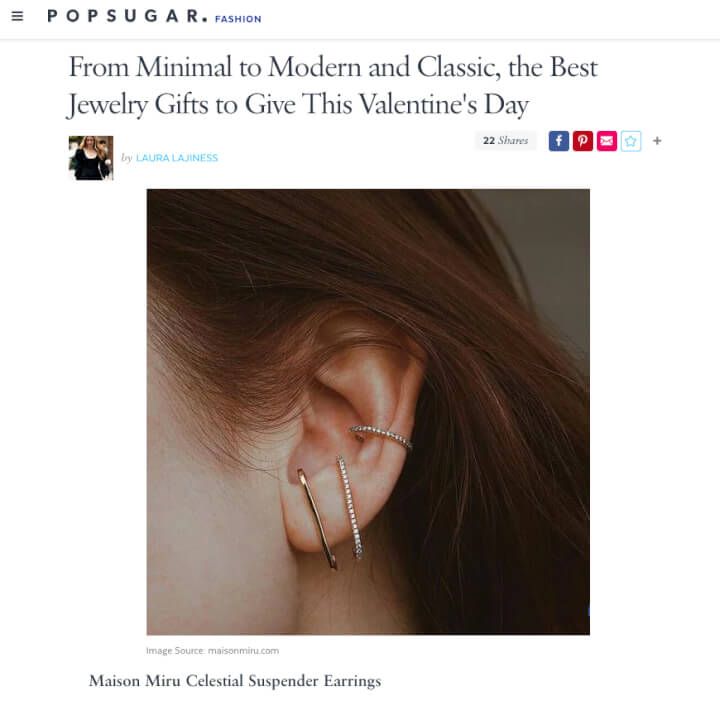 Celestial Suspender Earrings in Sterling Silver
$160.00
"It wraps under and over your earlobe. It's so much more interesting and visually appealing"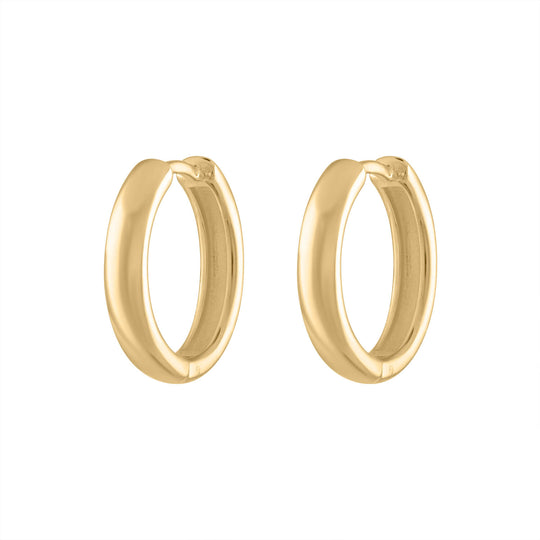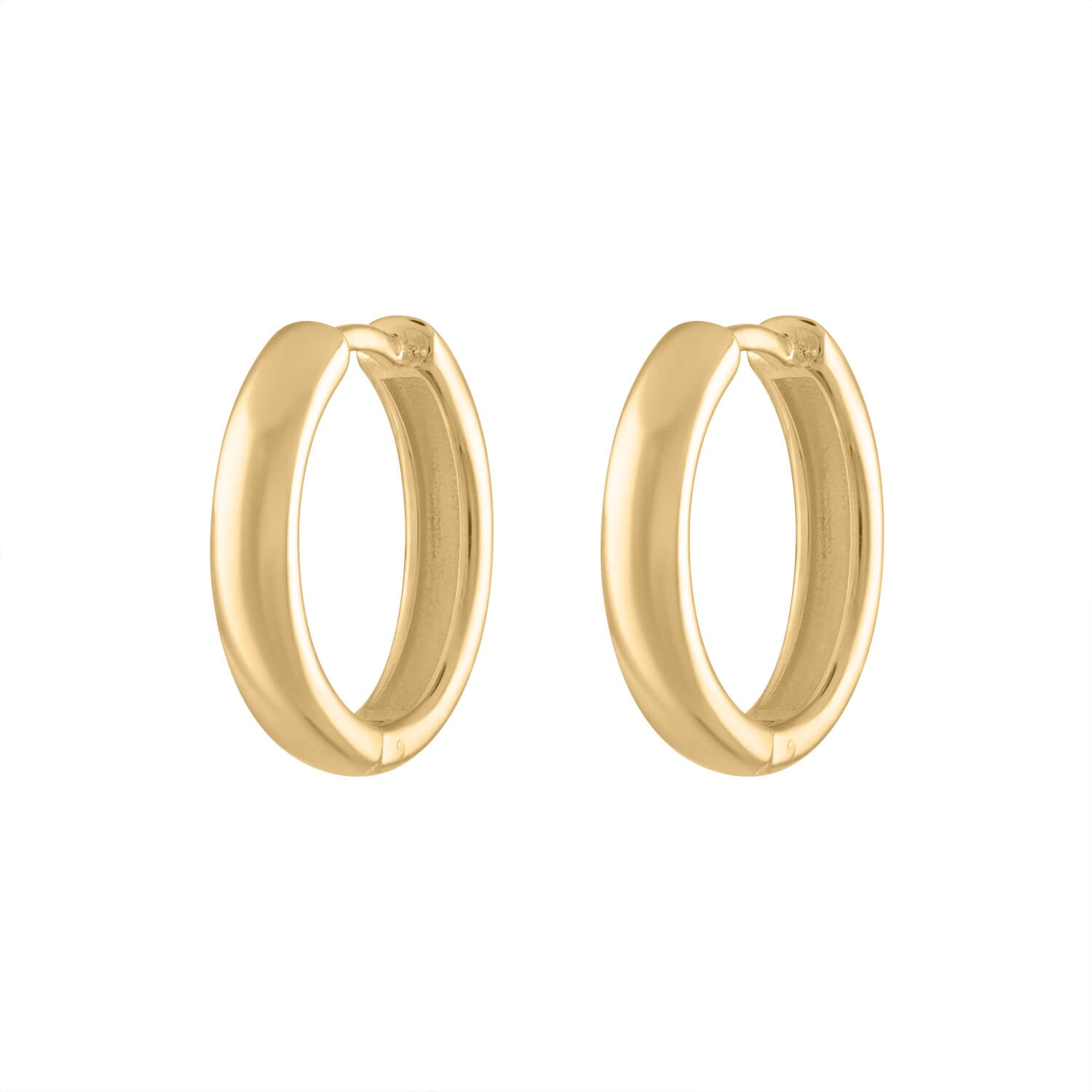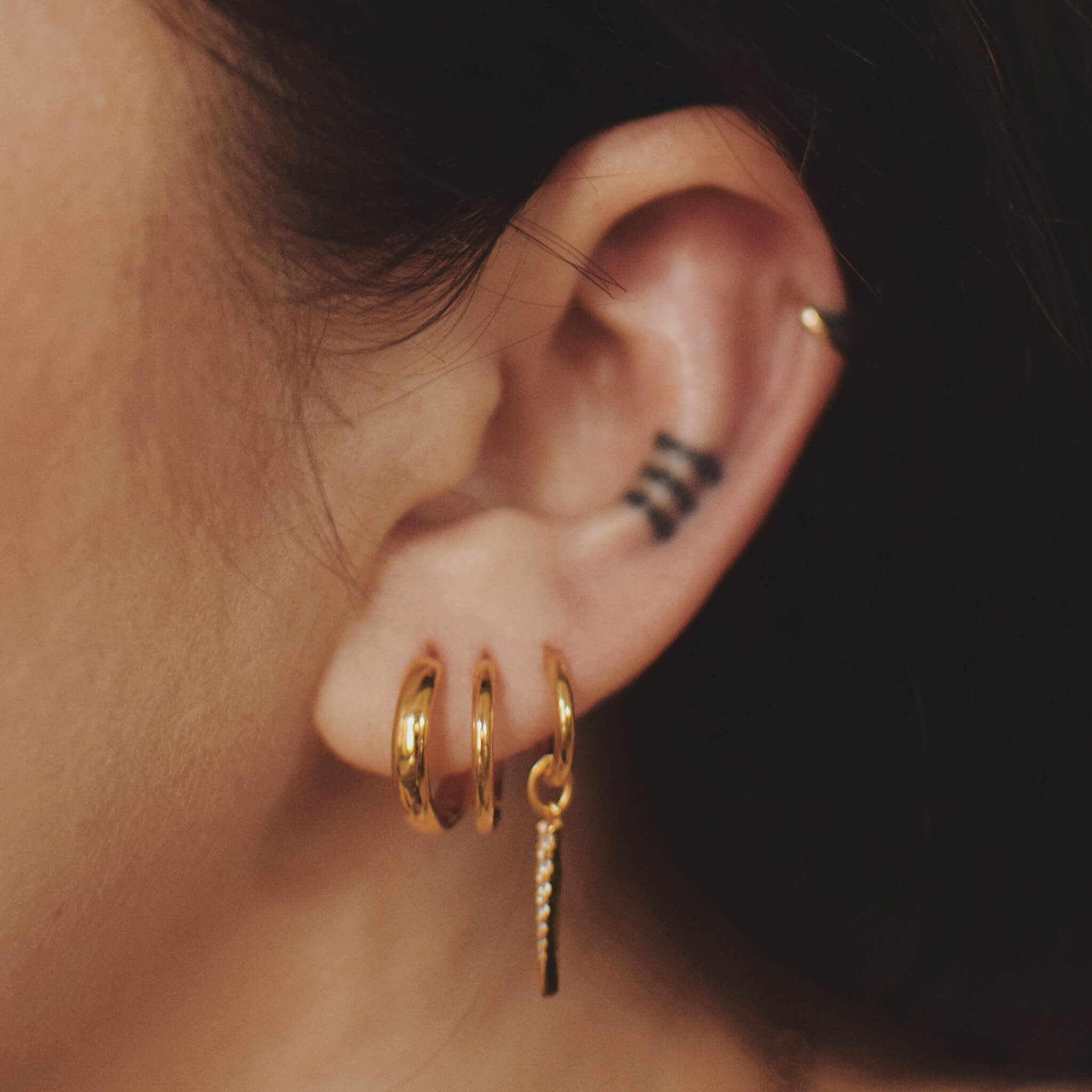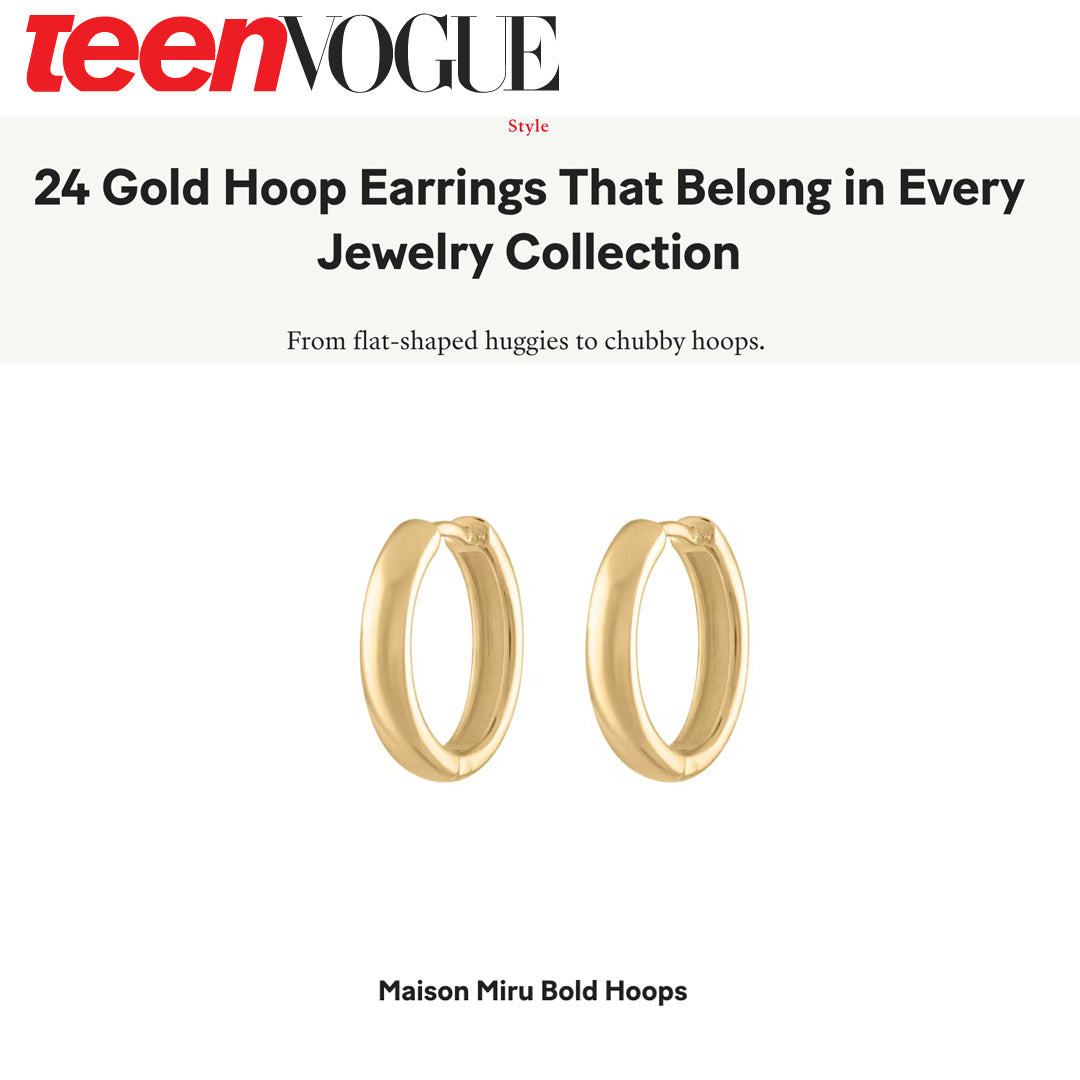 Bold Hoops
$85.00
"Thicker than your classic huggie for a little extra pizazz in your ear party, while still lightweight enough you don't know they're there."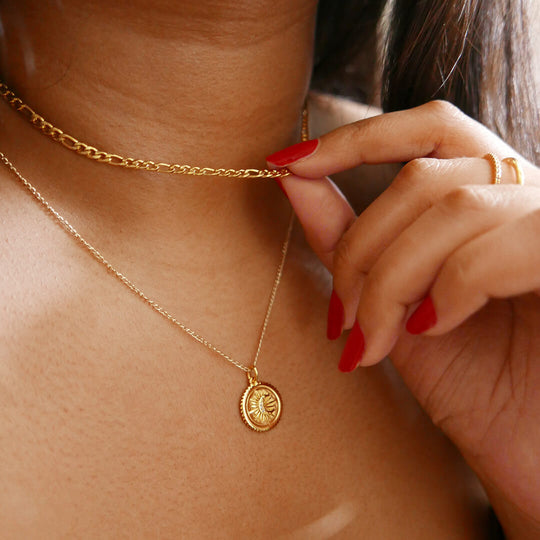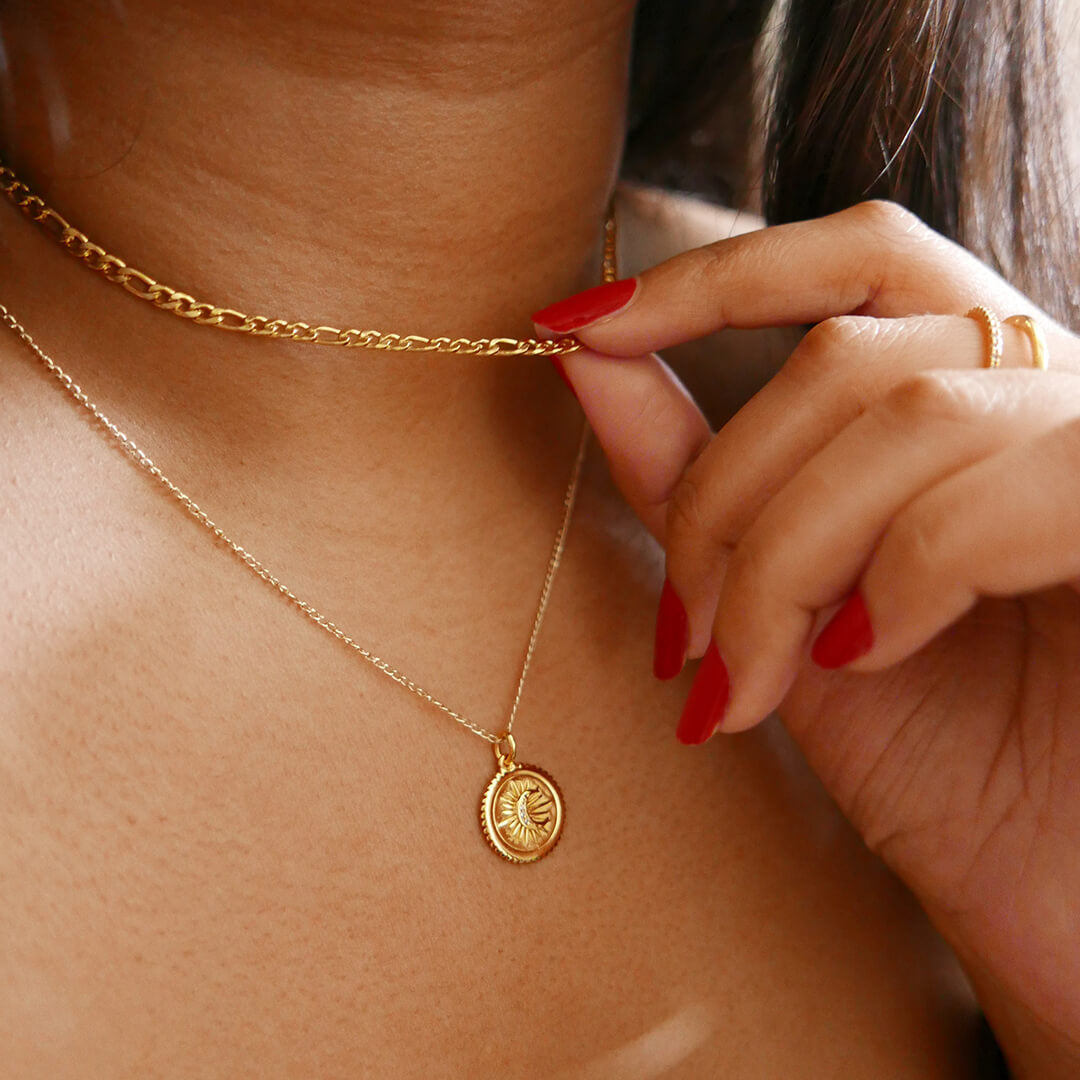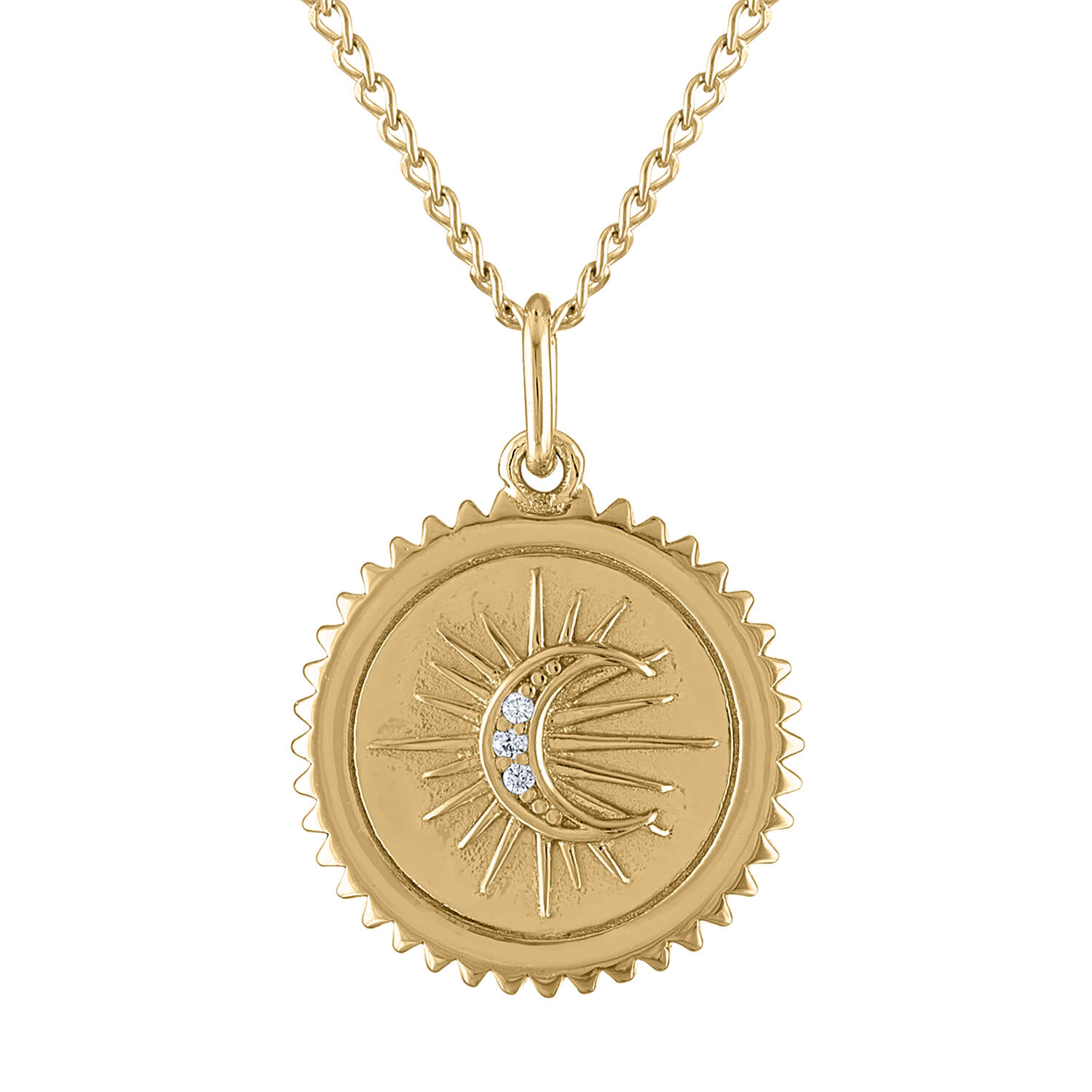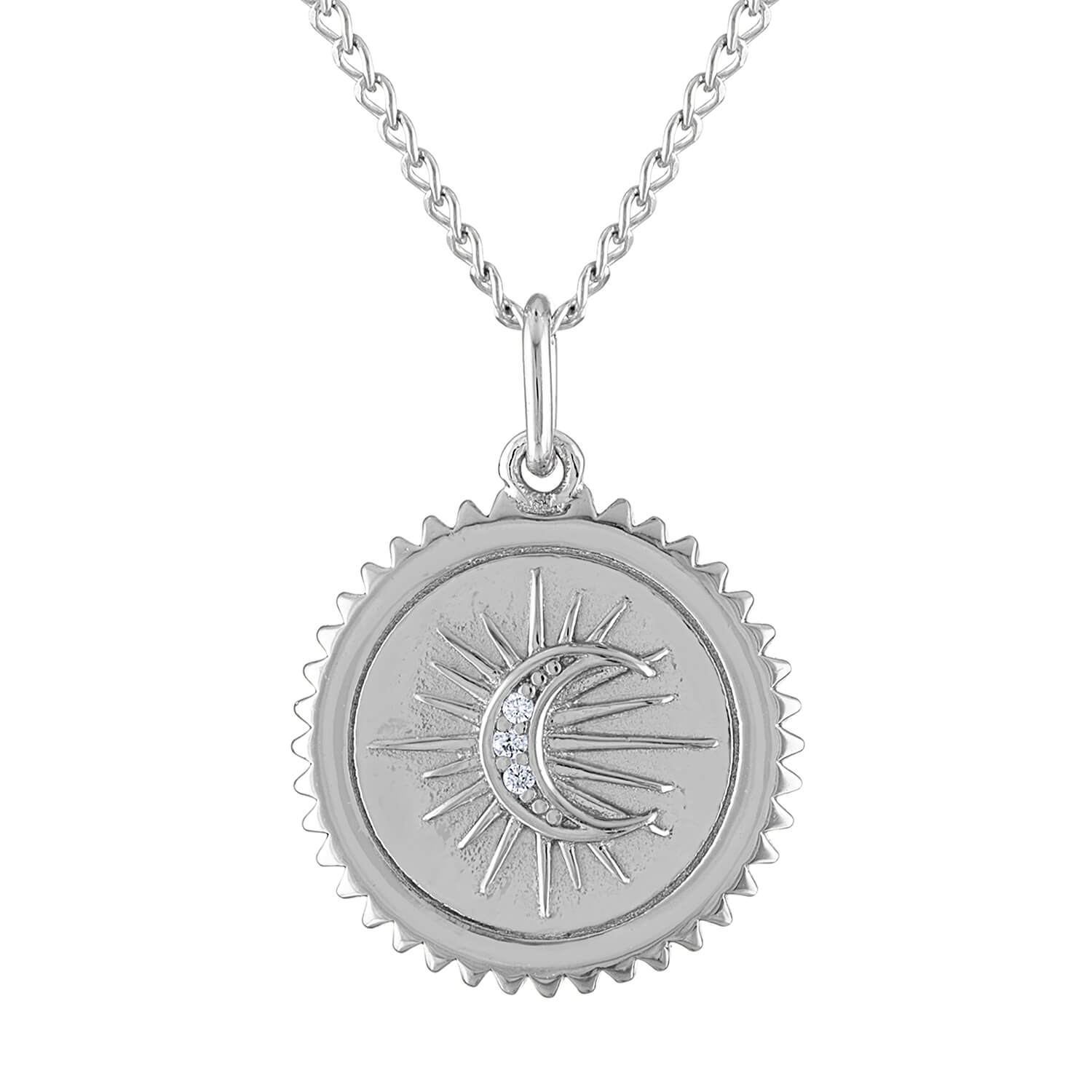 Pave Moon Medallion Necklace
$170.00
"This medallion serves as a reminder to me to stay in touch with nature as much as I can." "Maison Miru's huge variety of mix and match shapes and sizes has me hooked."
Styled by Kelly
@kellym.roach in the Bold Hoops, Gaia Crystal Studs, and Little Bar Studs