Nap Earrings: Super comfy earrings designed to wear 24/7
⭐⭐⭐⭐⭐ 1,000+ Reviews
As seen on Vogue, Cosmo and BuzzFeed
"It is CRAZY that this is not the norm for earrings!"
Don't Take Our Word For It
Look cute, stay on and don't stab me while I'm sleeping :)
I've worn it for about two weeks straight now and I've had no irritation for my sensitive ears. Flat back is great because it makes me feel like I don't even have an earring in. Much more enjoyable to sleep in!
I'm not a review writer, and here I am. These are incredible. Most flat backs are too large and bulky to really feel subtle and disappear on your ear. These are fantastic flat backs that are sized so that you truly don't feel them. Cannot recommend enough!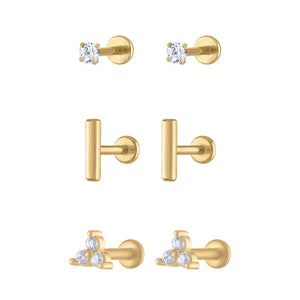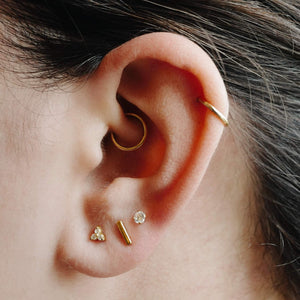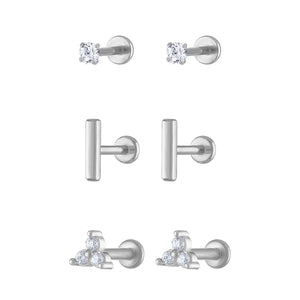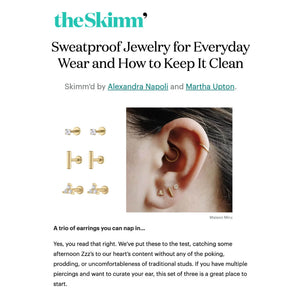 Everyday essentials you can endlessly remix

Designed with love in NYC

Hi, I'm Trisha and I'm Good at Naps
Maison Miru is an independent design studio dedicated to systems for living. I originally trained as an engineer, so I'm passionate about designing the highest quality jewelry that is beautiful both in form and function, like Nap Earrings.
We make a gender-free system of essentials that simplify your getting ready routine without compromising your personal style. So you can spend less time getting ready and more time living :)
We also like to have fun. We're serious about systems, but mostly so they give us the freedom to live our best lives. Lives that include capybaras and chocolate cream pie.
With ❤️ from NYC,
Trisha, Founder and Creative Director